GIFs allow us to show almost everything funny with short and silent frames. But have you ever thought about customizing GIFs to make them more entertaining and engaging? One of the factors that do make a difference is the text. By adding text, you'll be able to make GIF explanatory and even let the viewers "hear" your GIF. Applying text is an easy task, the style can be flashing, animated, or fade. And you can definitely do it yourself to edit the GIF with distinctive text styles in a few steps. In the following parts, I'm going to show you how to add text to GIF with the 4 best GIF editors download for free. Let's see it!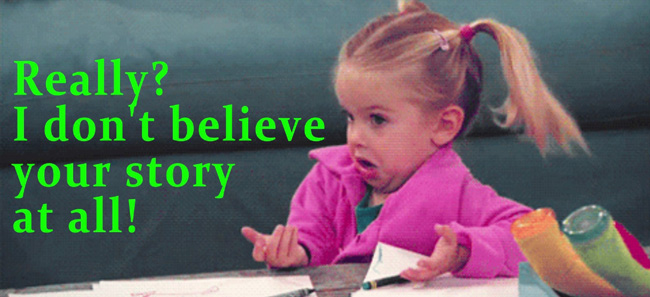 AceMovi - The Best Software to Add Text to GIF on Computers
To add text to GIFs, you'll need a tool that can load GIF files and edit them without a glitch. Then the tool is required to have text options. It'd be better if it has both static text and animated text. The good news is you can get these features in TunesKit AceMovi. This tool allows you to import as many GIFs as you want and add text to them right away with multiple templates.
You can try AceMovi's free version to edit GIF with text color, font, size, scale, opacity, and many more styles as needed. Also, there are fade and flashing text templates provided. Now, let's learn the tutorials.
AceMovi GIF Editor
Add multiple texts to GIF
User-friendly layout
Unlimited uploadings/exportings
Static and animated text templates
Customize text size, font, position, etc.
Convert video to GIF format
Tutorials: How to Add Text to a GIF in AceMovi
Get AceMovi for your computer. Add GIF files to the timeline track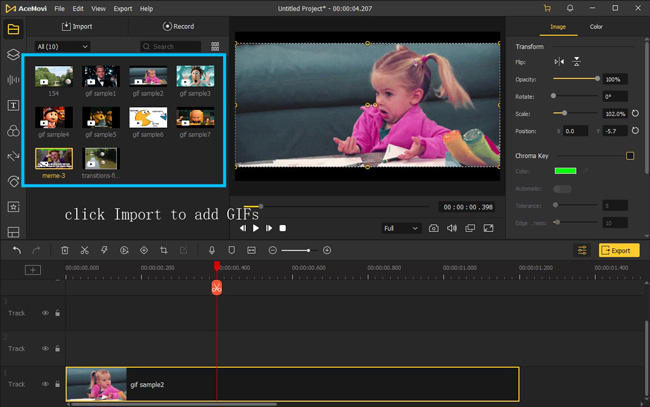 Launch TunesKit AceMovi on your computer, then import your GIF files to the media box. You can click on the "Import" button to upload or directly drag and drop the files into the box.
Pick up a text template from the Text panel, and put it under a new track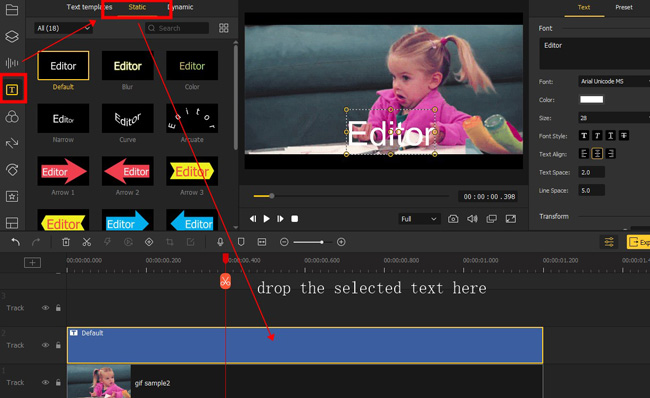 You should choose your wanted text template from the "Text" panel. All you need to do is drop the template under the timeline track. In addition, you can add multiple texts by copying and pasting.
Edit text: Font, color, size, scale, position, opacity, align, and more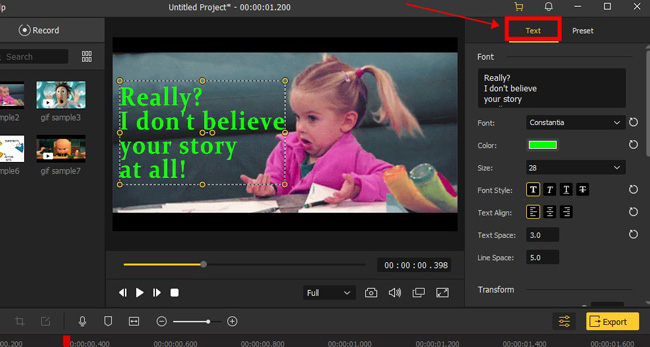 To adjust the position of the text, drag the edges of the text on the preview window. On the top right panel, you can change the text content, font, color, and size.
To make the text perfectly synchronize with the GIF, you'll need to play the video a few times to adjust the GIF along with the text.
Compress or improve file quality. Download the GIF on your desktop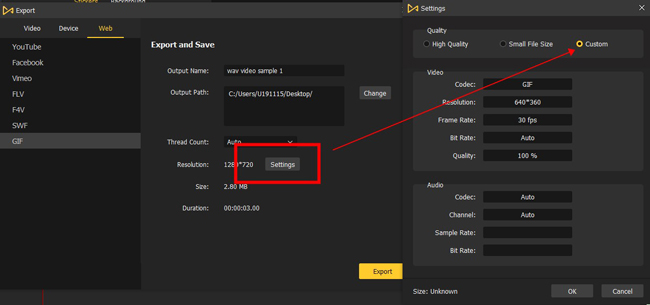 Once done editing your GIF, click the Export button on the middle left and export your GIF as a video file. Click "Settings", and you'll be able to choose the output parameters, such as resolution and bit rate. And by clicking the "Change" button, you can change the output location.
EZGif - How to Add Text to GIF Online Free
If you don't want to download any software or app on your device, choosing an online GIF editor is a better way. EZGif is recommended here because of its features and easiness. You can add text to animated GIF frame by frame with designated color, size, font, and style. By the way, this website won't leave a watermark on your outputs, but you should control the file size under 50MB. Just keep reading.
Go to EZGif website. Use the "Add Text" plate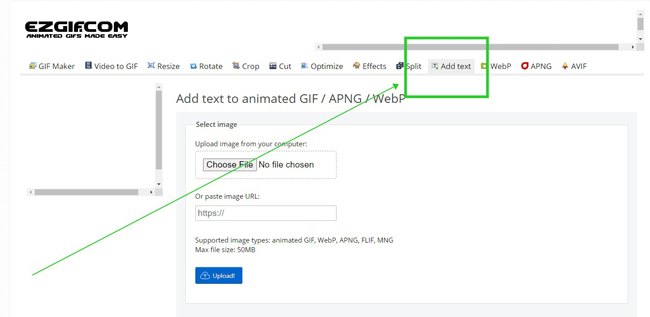 You can perform a search on any browser to find EZGif. When entering into the webpage, just click "Add Text" from the feature bar.
Choose GIF file to import, or paste the file URL link here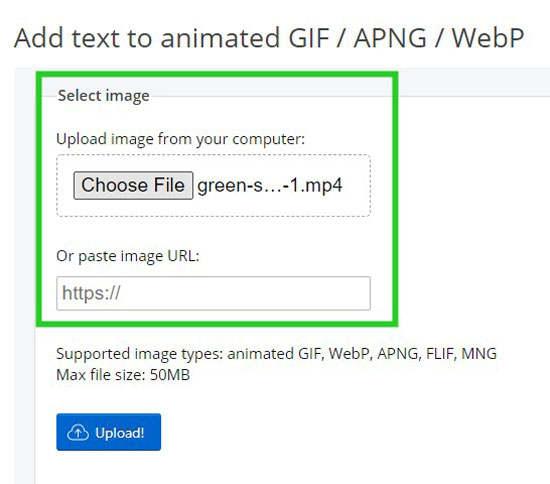 Compare to other GIF text editors, most of them cannot let you paste image URLs to edit. EZGif is capable of doing that, also, you can click the "Choose File" to import your GIF from local portfolios.
Command text content, and change size, frames, font, align, and color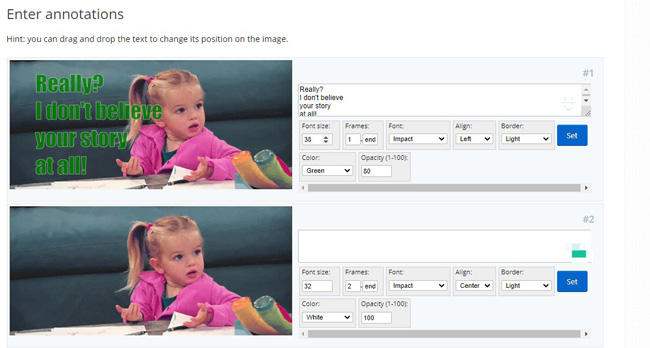 All the frames of GIF will be played on the webpage where you can customize each frame with different styles. If you want to apply the effect to add frames, you should change the frame box to "1 - end". After setting each feature, click the "Set" button.
Create your new GIF with texts. Click "Save" to download it online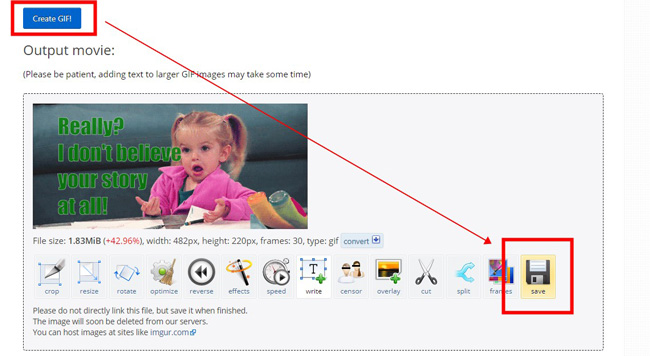 In the final step, you can continue to edit the GIF with Cropper, Resizer, Rotator, Reverser, or others. For directly exporting your file from this website, click "Save".
Splice - How to Add Text to GIF on Android and iPhone
Want to know which app is the best tool to add text to GIF? In fact, if you use TikTok or Instagram, you may find the output GIF comes with their on-brand watermarks. In this case, Splice is one of qualified options that you can use and download. This app will provide you with a 7-day free trial, which has most features without watermarks. It's allowed to download on both Android and iPhone. So, you don't need to consider the operating system. Now, learn to use it constructively.
Download Splice. Import files to it and set aspect ratio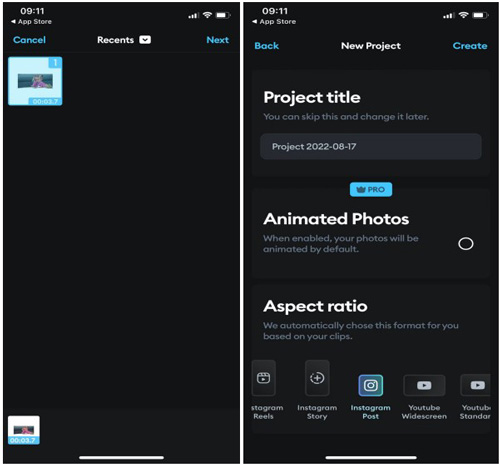 Download Splice on your mobile phone. It's compatible with Android and iPhone. Then you need to import GIF to create a new project.
Next, select aspect ratio. This app automatically chooses the best format for you based on the clips.
Fill in text content, then change color, background, size, and more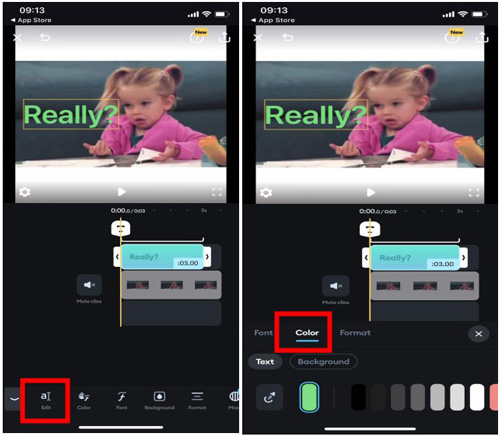 Slide toolbar to tap on "Text". You can change the text position upon the real-time player.
Click "Edit" to fill in the blanks. Moreover, you can manipulate color, font, background, format, and mosaic.
Select output resolution. Share your GIF to social media or download it directly
Drage the edge to control duration. Then click to export with the wanted resolution. It's accessible to share or post the edited GIF to Snapchat, TikTok, Instagram, or else.
PhotoShop - How to Add Animated Text to GIF
If you want to add text to GIF with PhotoShop, you should enter into the 3D Mode at the very beginning. We all know PhotoShop is a powerful and meticulous image editing, brushing, and overlaying software for Mac and Windows. You can use it to edit GIFs and videos as well. However, it may be a bit tricky to use because of the intricate interface and modes. Don't lose your heart. You'll find PhotoShop amazing when you get used to using it. Let's go!
Download PhotoShop on your dekstop. Click to import the GIF file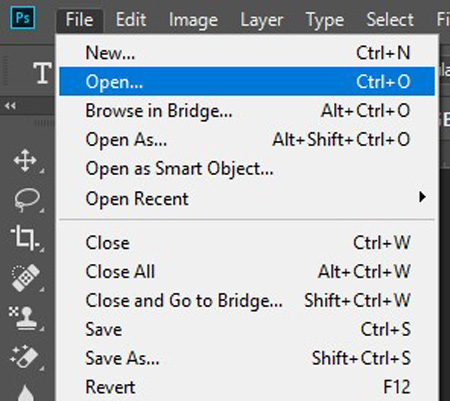 You may have already downloaded PhotoShop on your computer. Press "Ctrl + O" to open the GIF file.
Select the 3D mode. Add Text to the GIF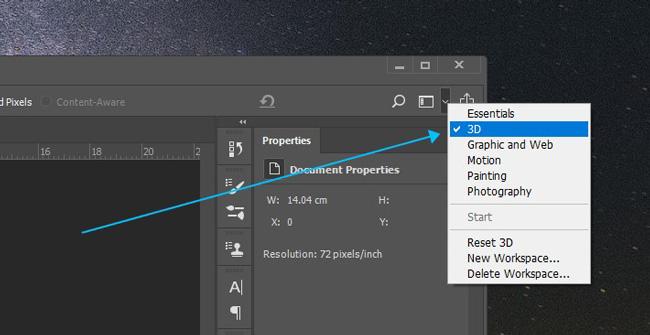 For editing GIFs and videos, you should switch into the 3D mode first.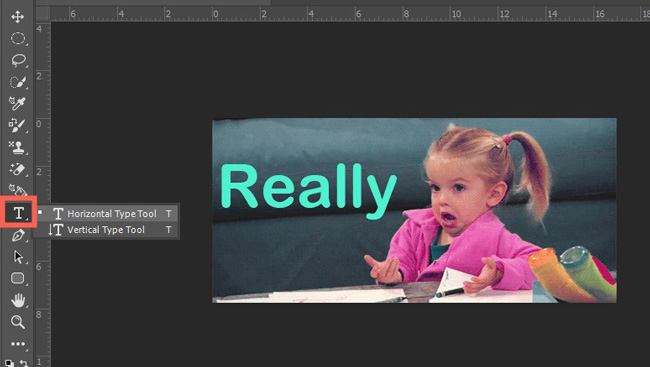 You can use the Titler from the left sidebar to add horizontal or vertical types of texts to the current project. You just click it and then brush canvas.
Customize text position, size, color, and alignment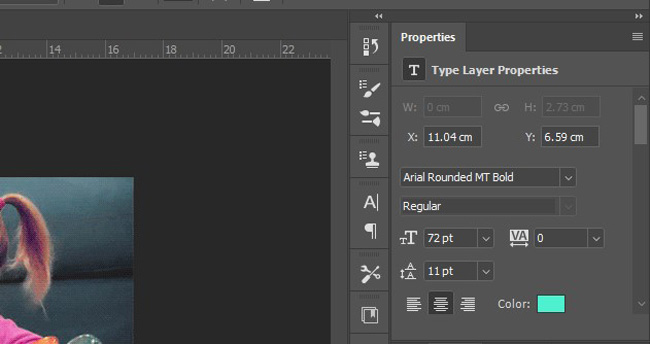 You can reposition the text under the performance monitor directly. Then, adjust the alignment, size, color, and font on the right sidebar per your needs.
Export GIF from PhotoShop by pressing "Alt + Shift + Ctrl + W"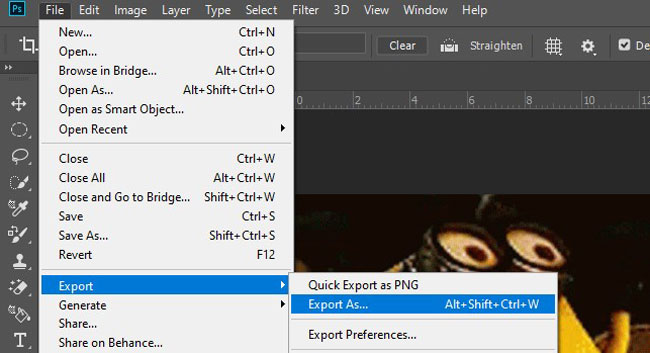 PhotoShop will export the file as GIF format automatically. You can set the save path and resolution from the screen.
Conclusion
To sum up, you have many options to add text to GIF with those GIF editors depending on your current device. With AceMovi, EZGif, Splice, or PhotoShop, you can drop as many GIF pictures as you want and overlay text on one screen. You can add text to the GIF at any precise time point and edit the text with wanted styles to fit perfectly into the GIF. Also, they have features and tools to help you crop, convert, compress, and speed the GIFs.