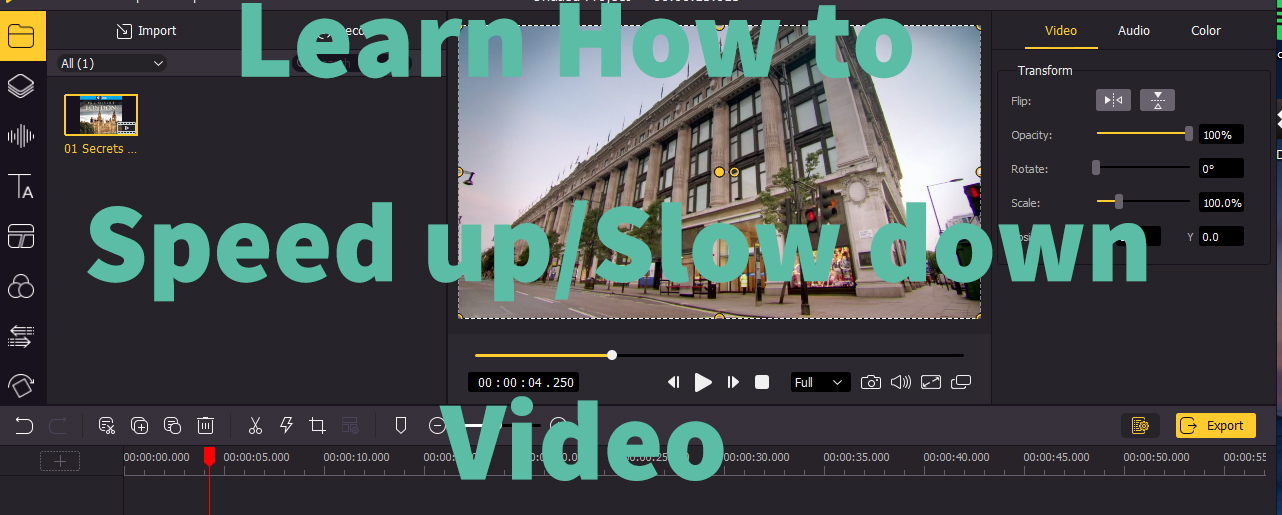 Speed up video or slow down it, which is known as fast or slow motion, can make your video faster or slower than its original speed. In general, to change the speed of video clips can improve the video visual effects. Speeding up your video may create a funny and dramatic effect, while slowing down your video can give viewers a time-lapse feel.
Nowadays, most video hosting platforms such as YouTube and Vimeo enable users to change video speed. But some people may wonder: what should I do if I want to slow down or speed up video before uploading it to the platform. To achieve this effect, users need to find a good video editing tool. If you are finding such a tool to adjust your video speed, you can read this tutorial. We will offer you a detailed description. Just keep reading and do not miss the easy way.
The Easiest Way to Speed up or Slow Down Video
Firstly. We' d like to introduce how to change video speed on a computer for you, especially for those who tend to select powerful desktop software. TunesKit AceMovi Video Editor is such a multifunctional yet user-friendly desktop tool. Uses do not need to worry about the system compatibility, as TunesKit develops both Mac and Windows versions. And it can deal with videos with different formats, including MP4, M4V, MOV, MKV, MPG, etc.
Whether you hope to speed up video or slow down it, you will complete adding this effect with a few clicks. Within several minutes, you can see your amazing video after speeding up or slowing down. What' s more, AceMovi has other features. It can easily cut, trim, combining or splitting your video. There is also more interesting experience you can enjoy, such as adding moving texts, audio effects, transition, split screen, etc.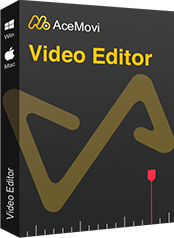 TunesKit AceMovi Video Editor
Security Verified. 5,481,347 people have downloaded it.
Speed up or slow down video with simple steps
User-friendly interface and multiple functions
A library of special effect templates to make video attractive
Additonal ability to record a video
Windows or Mac version for users to choose
A step-by-step guide
In this part, the detailed guide is going to meet you. You will know you do not need professional video editing skills after reading this.
Step 1: Import your video file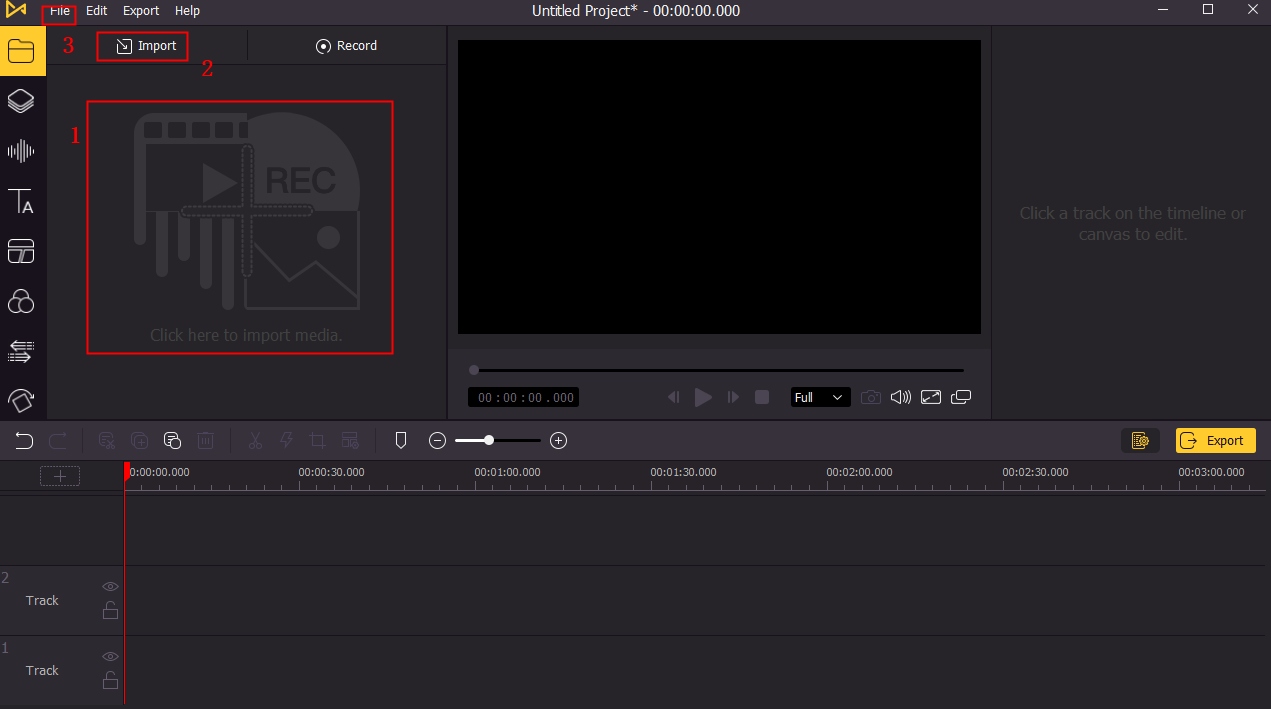 First, open AceMovi and find the video you plan to speed up or slow down. Then. drag the file to the biggest red box circled in the picture. Other alternative methods you can choose include pressing Ctrl+O or Tap one of the three red boxes circled.
Step 2: Add the video to the track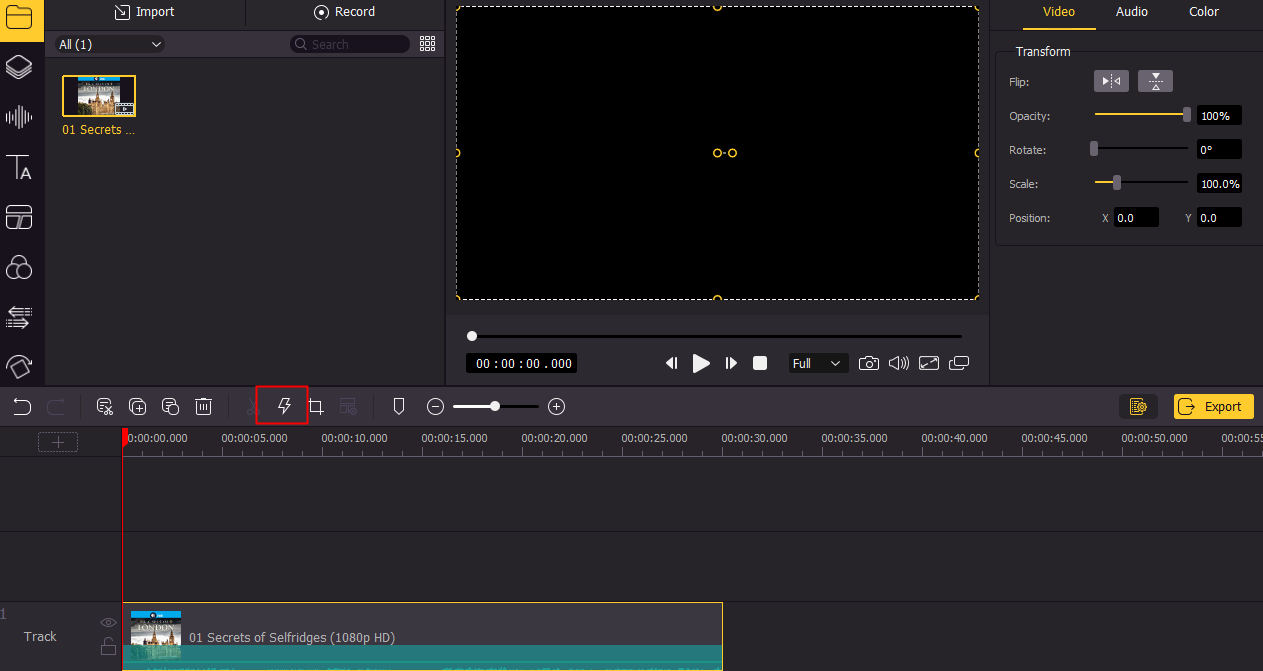 Now, drag and drop the video to the track. You can tap the video clip in the timeline and then the Speed icon (similar to lightning bolt) will occur on the central toolbar of the interface. This icon is used to speed up video or slow down it.
Step 3: Change the speed of video

To speed up video: Tap Speed icon and then select Fast. There are 2X, 4X, 8X, 20X, 50X, and 100X you can choose.

To slow down video: Tap Speed icon and then select Slow. There are 0.5X, 0.25X, 0.1X, 0.05X and 0.01X you can choose.
Another option: To change the speed, you can also tap Speed Custom or right click the video track to choose Speed and Duration. Then a pop-up window will occur and move the slider to the right to speed up the video or the left to slow down. Or you can change the duration manually to adjust the speed. If all is done, click OK.

Step 4: Export your final video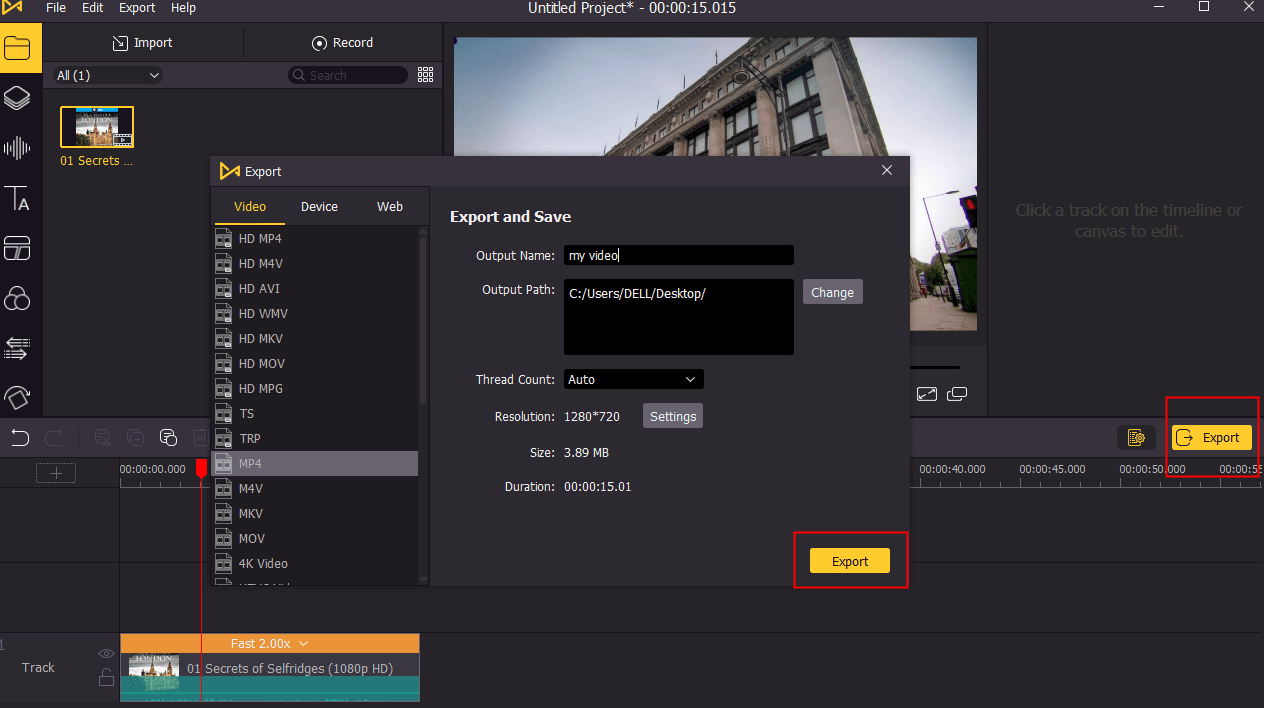 Now, if you are pleased with the video speed, click Export button to save your edited video. A pop-up window will occur, and you can type in the file name or change video format or output path. Then click Export again. Wait for a while, your final video will be saved on the computer.
Video Tutorial: How to Speed up or Slow down Video
Another Alternative Way
Now, in the market, many online video editing tools have emerged, most of which can speed up or slow down video. If you do not want to download the desktop software or has a good internet connection, feel free to try this tool. Clideo is a famous online tool which lets you adjust your video speed by choosing to make it faster or slower.

To change video speed online by using Clideo, you may need to create an account. Next, you just need to click Choose file to upload your video file. Then, after uploading, a new interface will occur to let you adjust the speed by dragging the speed slider or taping a specific button like 0.5X or 2X. Lastly, you can save this final video.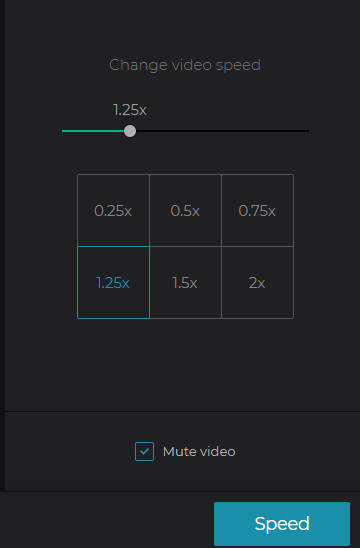 Final Thoughts
We have provided two different tools to speed up or slow down video. However, we highly recommend you to give AceMovi a chance to edit your video. Compared with online video editing tools, it can offer more advanced functions. Unlike Clideo, AceMovi can be a one-stop solution for you, as you can edit your video by adding multiple special effects simultaneously. And using online tools may need a longer editing time. In a word, AceMovi will always be ready to give you a happy editing journey.