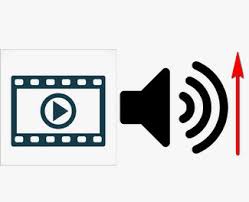 Volume is an essential factor in a video. A video with a low volume will negatively impact auditory effects and further make your video less attractive. Have you once faced such a situation: your recorded video sounds too quiet even if you turn the volume up to the maximum. This may happen if your recorder is too far from the sound source or you record a video in an open or noisy field. Whatever the reason is, video fans may be more concerned about how to increase my video volume.
In this tutorial, we will introduce three channels to make a video louder on your computer, iPhone, or by using online tools. If you have a recorded video on a PC, you can choose video editing software. But if you shoot a video on your mobile phone, you may resort to a phone app.
How to Make a Video Louder on a PC
On a computer, a desktop program is needed to edit your video. Among different video editing software, TunesKit AceMovi Video Editor can help you with easy-to-use steps. In AceMovi, a few simple steps can let you increase the volume of your video. Apart from this function, it can also guide you to fade in/out the audio and bleep your video. In this way, the audio effect in your video can be further enhanced.
To make your video more animated, AceMovi can add transitions or filters, or achieve a split-screen. Whether your computer runs Windows or Mac OS, you do not need to care much for compatibility, because AceMovi provides both Windows and Mac versions for you. You may download and install it.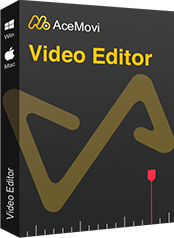 TunesKit AceMovi Video Editor
Security Verified. 5,481,347 people have downloaded it.
Make a video Louder in just a few steps
Easy-to-use interface and multiple functions
A library of auido effect templates to make audio attractive
Additonal ability to record a video
Windows or Mac version for users to choose
Steps to make a video louder in AceMovi
Next, detailed steps to make a video louder will be shown, and just follow these steps to get what you want.
Step 1: Add your media file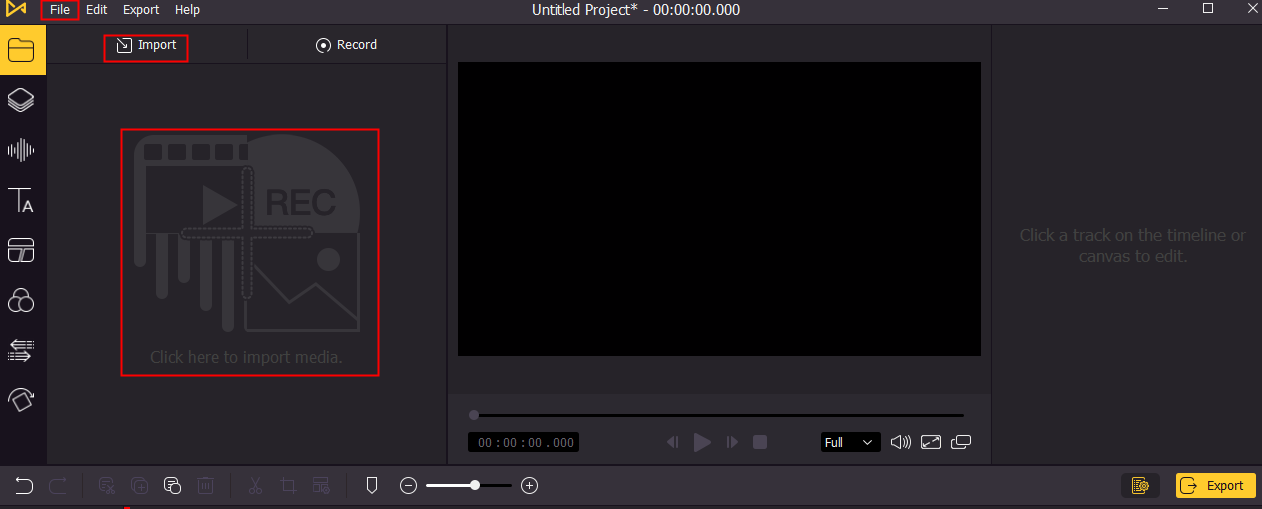 Open AceMpvi, and click one of the three red boxes circled on the picture above to add your video from the computer. Next, drag and drop the video to the timeline.
AceMovi can support and edit other non-MP4 videos like M4V, MOV, MKV, MPG, etc.
Step 2: Adjust the video volume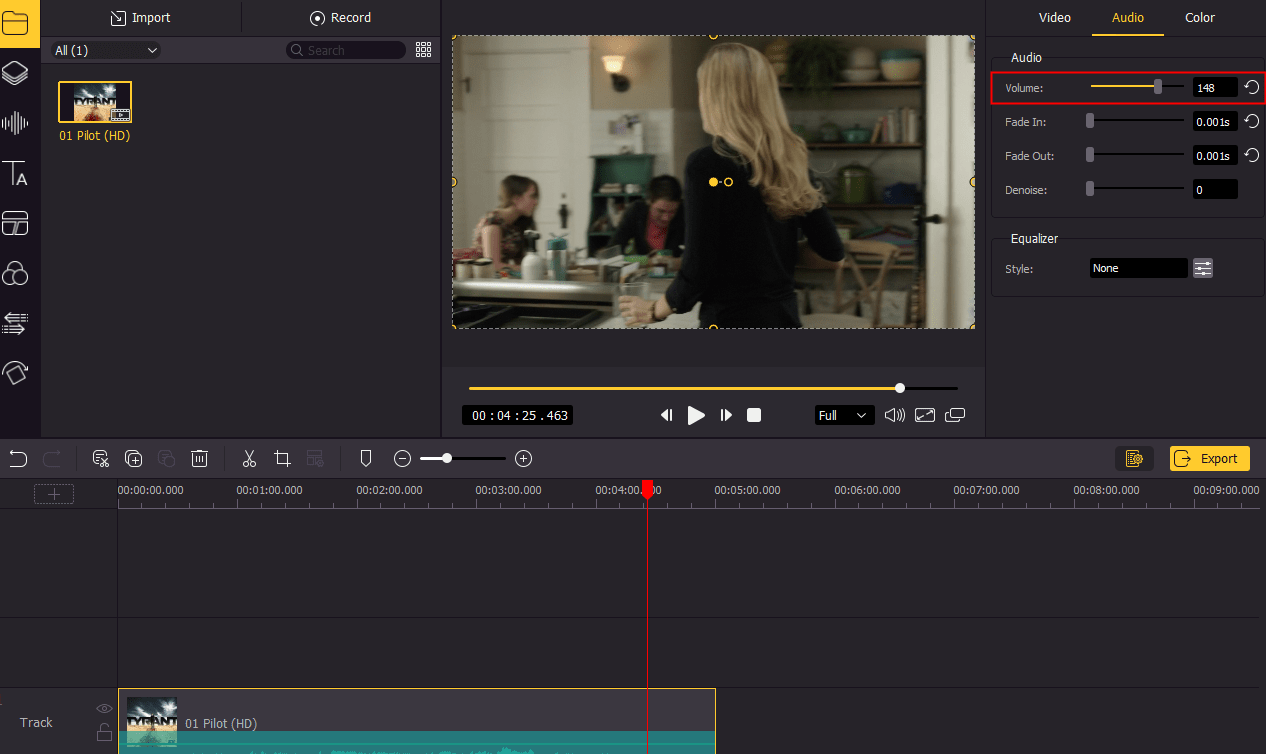 Now, tap the video track and a setting box will occur on the right side. Just choose Audio > Volume and then move the slide bar rightwards to increase the volume. The default volume is 100, and the max is 200.
An alternative way:
Or you can also adjust the volume on the video track directly. For more flexible editing, you can choose to right-click the video track and select Detach Audio. A new audio track will appear. Then move upwards the line (circled in the following picture) to make a video louder.

Step 3: Fade in and fade out the audio (optional)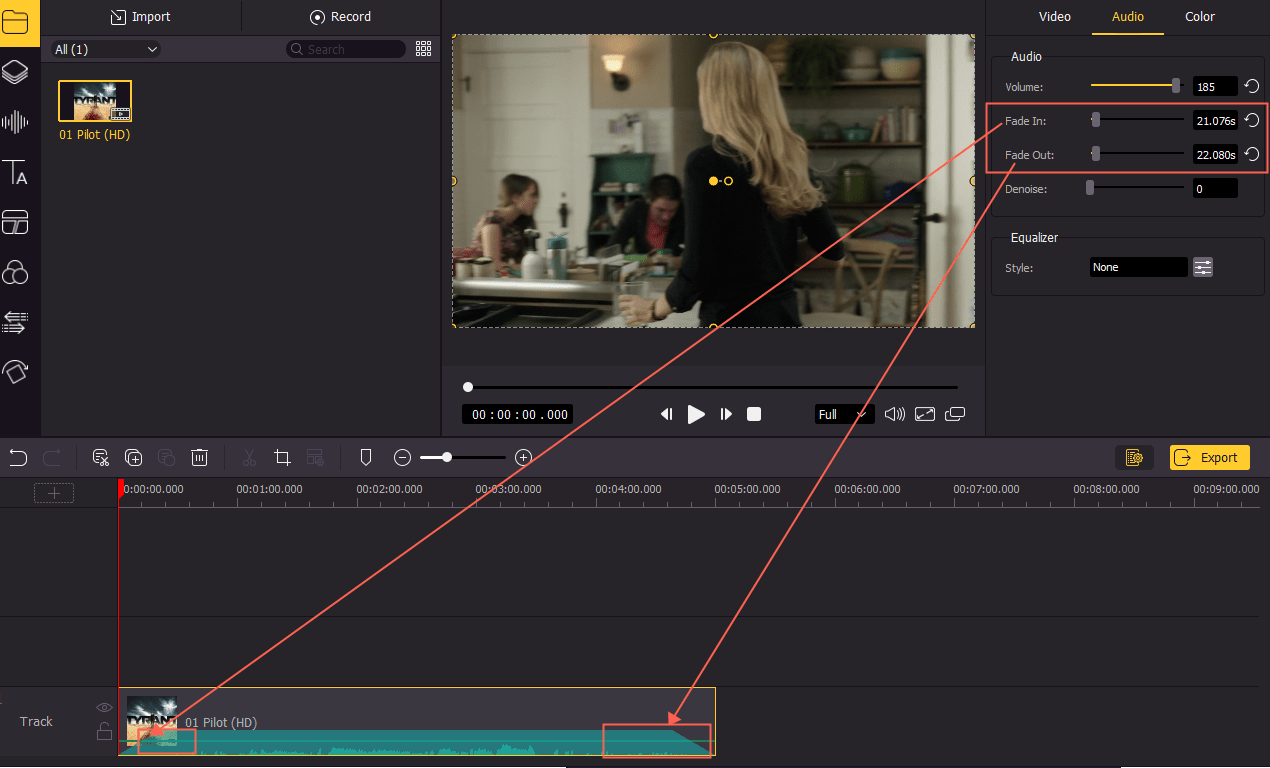 After adjusting the volume, you can also choose to fade in/out the audio at the beginning or end. This depends on personal needs. Similarly, find Fade In and Fade Out buttons on the right side and then move the slide bar to adjust fade in/out duration. Or you can directly fade in and fade out the audio by tapping the audio track. Then, a white maker will appear on the left and right top corner and just move it.
Step 4: Prelisten and output your final video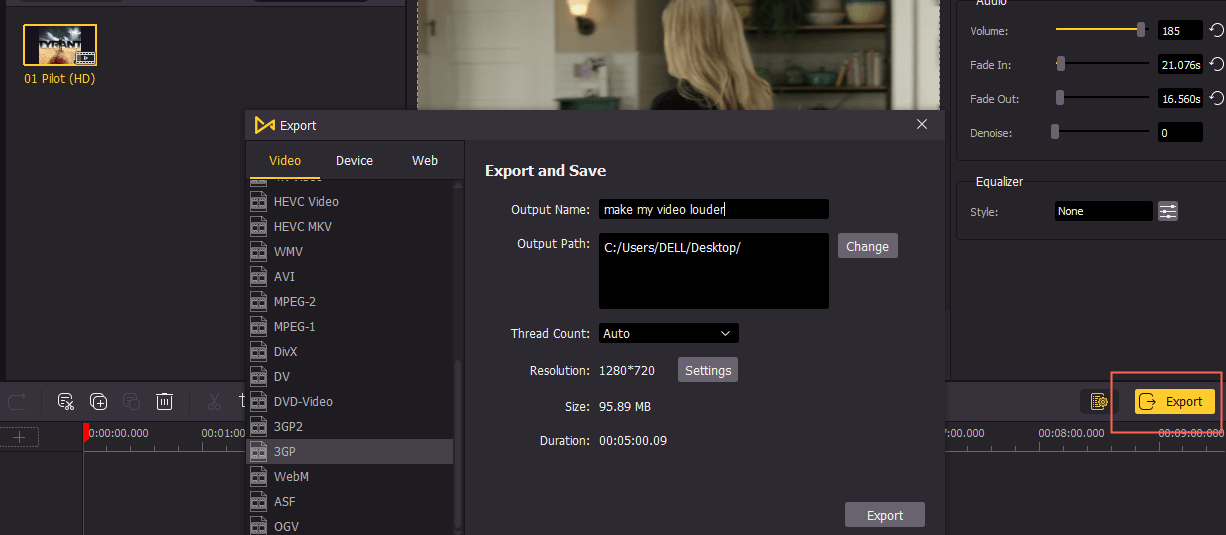 Lastly, you can preview your video to listen to whether the video gets louder. If so, just click Export to save the final video to the computer.
How to Make a Video Louder on iPhone
To boost the video volume on a mobile phone, you can try the App iMovie owned by Apple. If you have stored a video on your phone and do not want to send it to the computer, this approach may be more suitable. Next, there is a detailed guide to give you.
Step 1: With your video open, tap a clip in the timeline to reveal the Inspector at the bottom of the screen;
Step 2: Tap the Audio button;
Step 3: Adjust your video volume by dragging the volume slider left or right.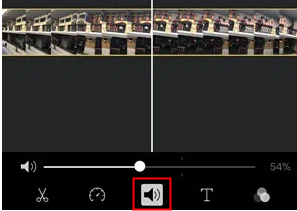 Step 4: Tap outside the Inspector to Close it and save your final video.
How to Make a Video Louder Online
If you are tired of downloading an app on your phone, you can seek help from online tools such as VideoLouder. This is a free browser tool with an easy-to-use interface. In terms of how to increase the video volume, just look for the following steps
Step 1: Open its official website;
Step 2: Upload the video file by clicking Browse. Next, Choose Increase volume from the Select Action. Then, you can choose to adjust decibels. The best decibel to increase the volume of dialogues is 20 dB;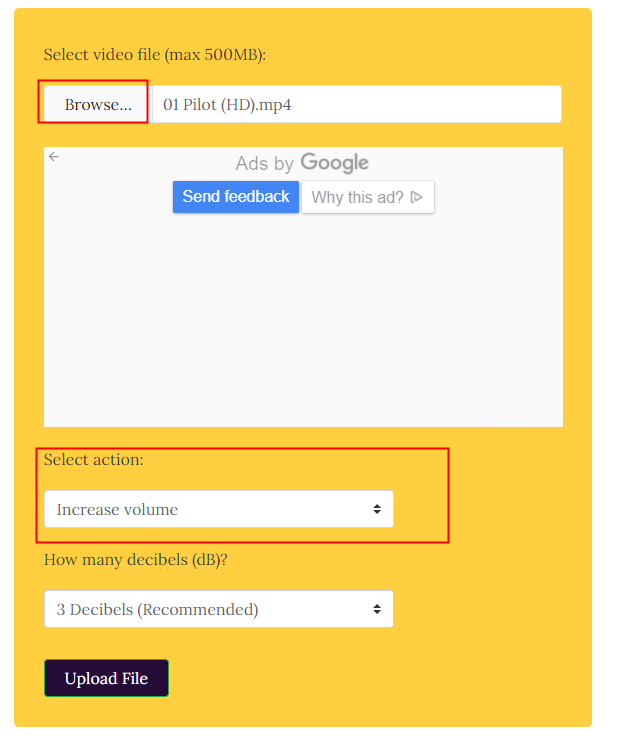 Step 3: Click Upload File. Then wait for the website to process your file and click the link that appears to download the processed video to your computer. Now you can start viewing by opening the downloaded object through any convenient player.
Final Words
As shown above, three approaches can effectively make a video louder. Helped by these tools' user-friendly interface, a more reward is that users can adjust the video volume with simple steps. However, if users want a better choice, we' d like to recommend you to use AceMovi. It is a one-stop software to edit your video. Compared with VideoLouder, it is more functional. For example, the next time you want to add subtitles, you do not need to find other online tools and AceMovi helps you solve all basic video editing needs.