Popular online browsers and video-sharing platforms like YouTube can easily play WebM videos. However, WebM files are not the most common video format for most portable devices. You need specialized players to play WebM files on your PC. Converting WebM to MP4 is the best option since the latter format is compatible with all players and gadgets.
How can WebM be converted to MP4? WebM video file: What is it? Is WebM superior to MP4? This article will discuss the best ways to convert WEBM video to MP4 after editing. So, Let's get started with it.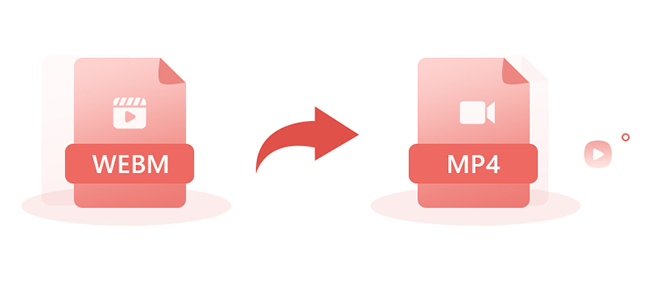 Part 1. About WEBM and MP4
Every video content producer wants to reach as many people as possible, but it may be hard to accomplish if the movies you publish online are not stored in the proper file format. Due to its compatibility with many media players, online video hosting services, and social networking platforms, MP4 is perhaps the most widely used video format.
Conversely, WebM is ideal for watching videos from Mozilla Firefox or Google Chrome, but few desktop-based media players support this file type. Because of this, we'll examine the top 5 WebM to MP4 converters available in this post.
Part 2. Top 5 WEBM to MP4 Converter on PC
Top 1. TunesKit AceMovi
Since WebM files provide smaller sizes at the same quality as H264, they were first developed by Google with online videos in mind. Over time, they were adopted by numerous platforms, including for HTML5 videos. The best choice is to convert WebM to MP4 since not all devices or SNS media can play WebM files.
Would you want to test the professional video-to-mp4 converter? TunesKit AceMovi is a highly competent and user-friendly WEBM to MP4 converter.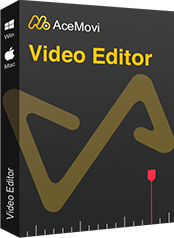 TunesKit AceMovi Video Editor
Security Verified. 5,481,347 people have downloaded it.
It offers some basic video editing features, including flipping and rotating the video, cropping it, separating and combining segments, adding audio and music, adding text and subtitles, etc.
It offers an expanding selection of free media templates and tools.
It includes a wealth of sophisticated editing. Use filters, transitions, animations, split screens, keyframes, PIP, etc., to improve your movie.
Slideshows may also be made using images, photographs, videos, and music.
A wide range of media import techniques and output modifications are offered.
The desktop's integrated recording function lets you take high-quality video and audio recordings.
How to use TunesKit AceMovi to convert WEBM to MP4
First, open TunesKit AceMovi and import your video. By selecting the Import button in the interface's top-left corner, you may create it.
Another option is to use the top toolbar's File tab and choose Import Media. Alternatively, drag and drop the WEBM files into the TunesKit AceMovi library.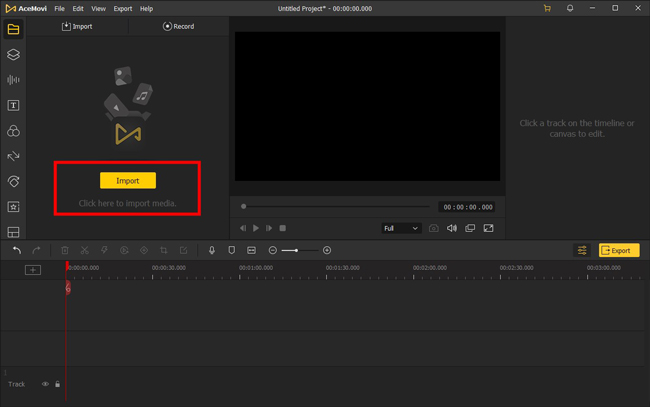 Click the Export button to open a pop-up window. Select "Video" from the left menu. If TunesKit AceMovi supports the format, you may convert WEBM files to MP4 or any other one. To export an MP4, use the MP4 option. Additionally, you may alter the file location and resolution in the window and the name of the MP4 files.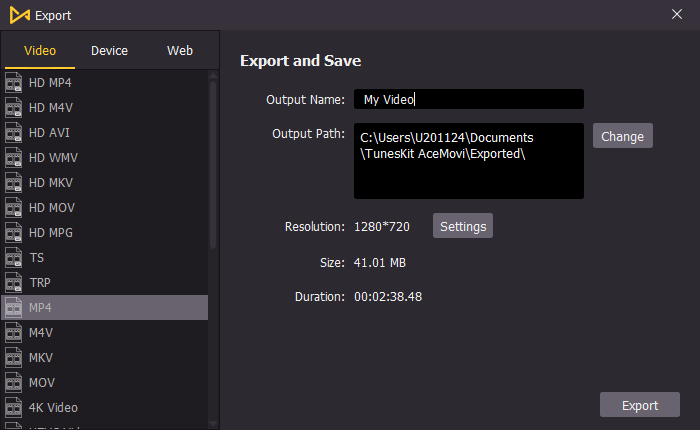 Top 2. Movavi Video Converter
Numerous video and audio formats may be converted with Movavi Video Converter. The app supports HD format as well. You may download files from web sources with the built-in video downloader on this device. The app supports MP4 to WebM and other video conversions using hardware acceleration. Using the app, you can rotate, trim, stabilize, and connect movies.
Movavi Video Converter is an excellent program for converting WebM to MP4 and other video formats. The price of the premium app's lifetime license is exorbitant. However, the abundance of features makes the pricing reasonable.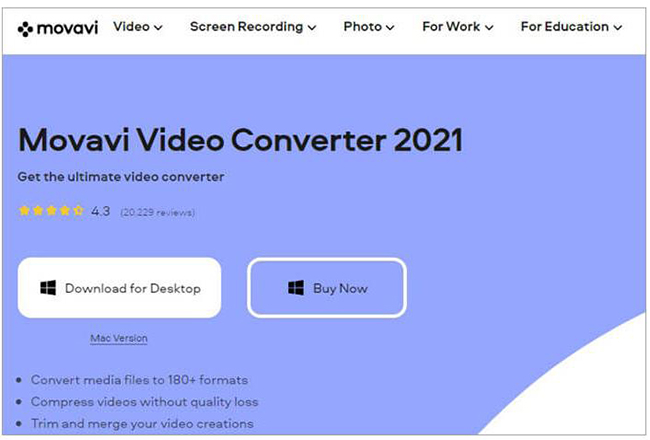 Pros:
HD Quality video conversion.
Quickly converted.
Many presets.
Conversion in bulk.
Downloader for video.
Top 3. FFmpeg
For as many free video conversions as they want, FFmpeg is a practical option for Mac users to convert video from MP4 to WEBM. It gives a ton of presets and features to customize the conversion process as required. It is particularly designed for processing audio and files.
Even though FFmpeg is an open-source application, its conversion procedure is highly challenging. When attempting to convert WEBM to MP4 Mac, novices, in particular, run into technical problems. However, you increase conversion rates without sacrificing quality.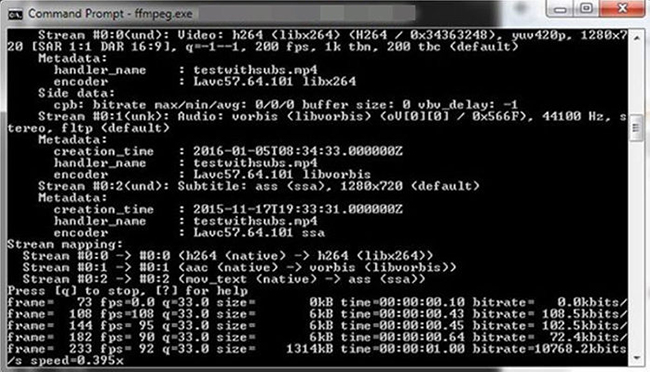 Pros:
Free and open source.
Provides web hosting possibilities as well.
Able to play all common video formats.
Decent support for codecs and filters.
Provides support for a variety of encoders and decoders.
Cons:
The method is very technological.
Limited cross-platform assistance.
The official material may be difficult to understand, even for semi-technical individuals.
Lacks audio and video I/O.
Top 4. HitPaw Video Converter
The convenience of not needing to download any additional software or plug-ins to convert videos is provided by online converters. You should use HitPaw Video Converter if you want something quick, effective, and secure for your data.
Using this application, you may change the Format of any video for nothing. Its uncomplicated converting procedure is what makes it great. Just visit the website and begin immediately converting your video recordings.
However, the fact that this web application does not enable batch conversion is its main drawback.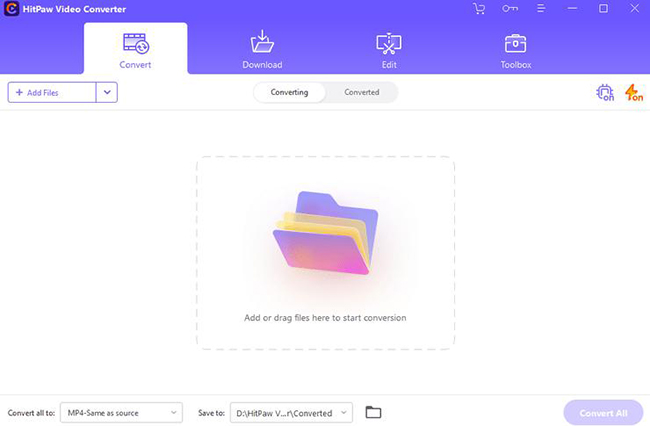 Pros:
No watermarks.
Provides a simple method for converting WEBM to MP4.
It is very user-friendly; no installation or login is necessary.
Supports several widely used video formats.
Nothing needs to be downloaded.
Cons:
When it comes to converting bigger movies, it is sluggish.
It only supports a small number of formats compared to the desktop version.
Top 5. Any Video Converter
Lossless conversion of music and video files is possible using Any Video Converter. The app's functionality for 4K transcoding is a key feature. Fast and dependable, the free WebM to MP4 Converter works well. Multimedia file conversion is made simple by the interface's simplicity.
The market for Any Video Converter has existed for a long time. The most recent formats, including WebM to MP4 conversion, are supported thanks to updates made over time. The cost of the Ultimate edition, which offers audio and video editing capabilities, is a little high. Additionally, the software is a little bit slower than other conversion applications.
Pros:
Downloading 4K video.
Set your resolution, bitrate, sampling rate, and frame rate. (Latest iteration)
To edit a video, use tools like cut, crop, flip, subtitles, and trim.
Cons:
Its ultimate version is not free.
Conclusion
As a result of our sharing with you the six best ways to convert WEBM video to MP4 after editing above, we can only conclude that TunesKit AceMovi is the best option since it has a high processing speed and supports importing hundreds of video formats. Following a video-to-MP4 conversion, you may wish to add additional MP4 video editing functions, such as video editing, merging, cutting, and recording. With AceMovi Video Editor, you may do this by adding words, music, color, animations, transitions, mosaic & blur effects, among other things.