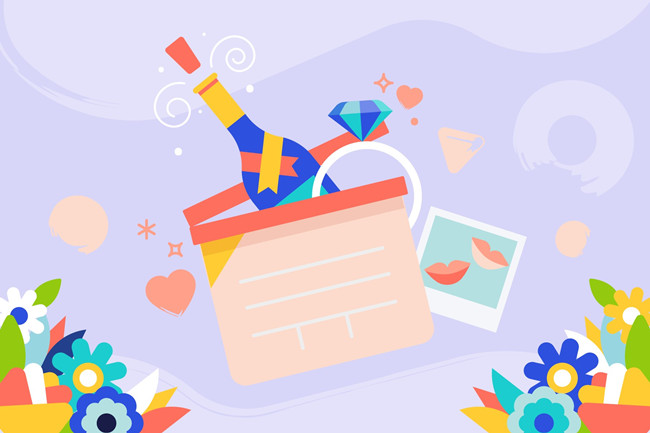 Weddings can probably be one of the happiest days of someone's life. Weddings are a lifetime experience for most people, so it has to be special. People make it special by capturing or recording the moments of the wedding so they can re-enjoy the feeling of getting married. Wedding photography is a huge profession. If you are a videographer, the chances are that you have done a wedding shoot once in your lifetime.
Now, if you are reading this article, the chances are that you are a videographer and here for an upgrade in the quality. In this article, we are going to introduce an amazing wedding video maker to you, as well as other wedding video editing tools you may need.
Part 1. How to Make an Amazing Wedding Video
Best Wedding Video Maker - TunesKit AceMovi
Now in this article, we are going to introduce one of the best wedding day video maker tools called TunesKit AceMovi. It is an amazing video editing tool to make wedding videos. TunesKit AceMovi is an amazing app that allows you to make wonderful videos by using the built-in professional features. It has one of the most simple and easy-to-use interfaces that allow even the beginner to use the TunesKit AceMovi video editors easily. It allows you to make high-quality video edits with ease on both the Windows and Mac operating systems. You can easily import the video onto the TunesKit AceMovi from the local storage, and you can also record the video from the TunesKit AceMovi video editor itself.
It has a huge library of built-in presets that allows you to make some stunning results with minimum effort. It allows you to perform all the basic video editing operations like trimming, cutting, drop text, music, transitions, etc. It supports multiple format MP4, M4V, MOV,3GP, iPhone, and many more. It also has the feature to see the preview, so it makes it easy for you to make changes in the video.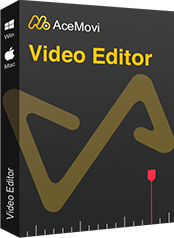 TunesKit AceMovi Video Editor
Security Verified. 5,481,347 people have downloaded it.
Easy-to-use video maker and editor for beginners
Offer lots of basic and advanced video editing features
Apply special filters, transitions, PIP, sound effects, text, etc. to enhance video quality.
Flexible output customizations including format, device, social platform
Full of a growing number of free templates and resources
How to Use AceMovi to Make Beautiful Wedding Videos
Next, we are going to tell you how to use TunesKit AceMovi to your advantage.
Import Video to TunesKit AceMovi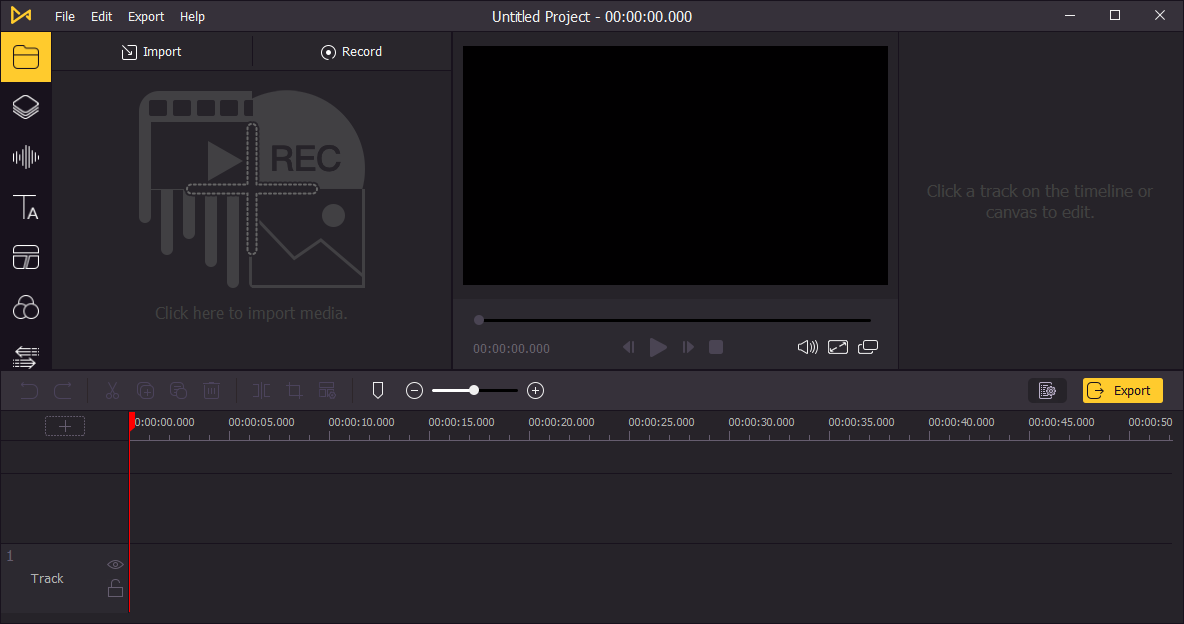 After you are done installing the TunesKit AceMovi editor, open TunesKit AceMovi on your work area. You'll see two choices on the top menu bar - "Import" and "Record." On the off chance that you as of now have recordings, pictures, or sound documents, you can just tap the "Import" button or the huge "+" symbol to add the media documents you need to alter to TunesKit AceMovi.
Edit the Video on TunesKit AceMovi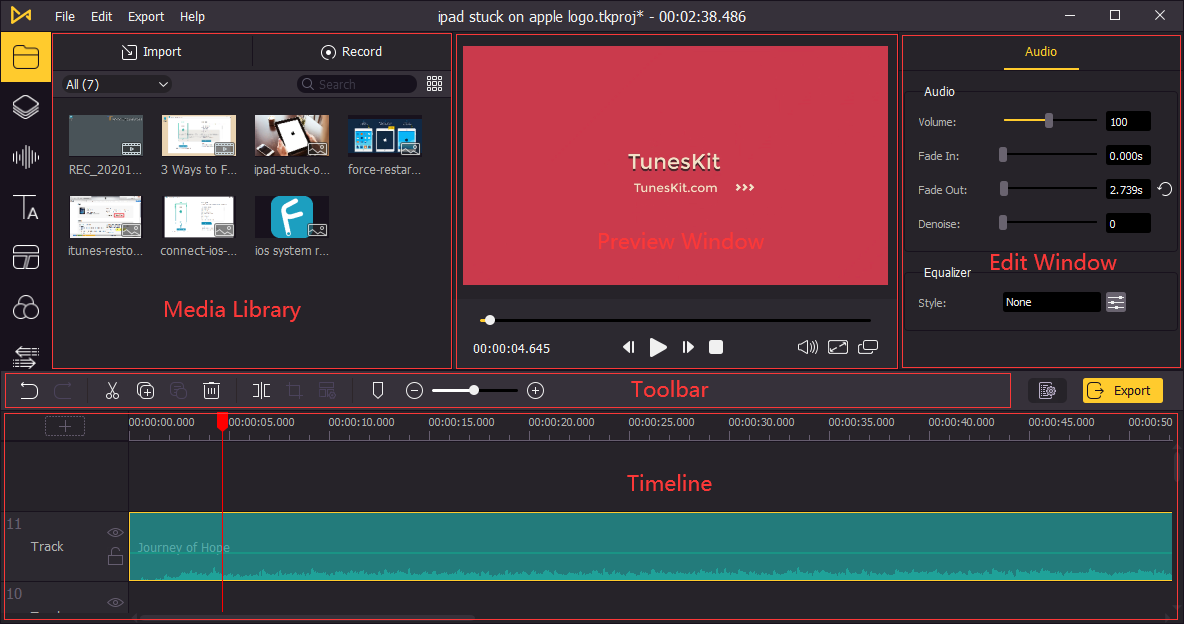 Now that you are done importing the video into the TunesKit AceMovi, now you do the edits to the video. Once the video is imported into the editor, it will appear on the timeline. It will automatically separate the audio and the video track. Now you can find the basic video editing tools like trim, split, zoom, crop, etc., in between the media library and the timeline. Now in the middle of the screen, you will find the preview window, which occupies the most area of the screen. You can also make changes to the settings of the TunesKit AceMovi video editor. It allows you to changes settings like equalizer, saturation, brightness, hue, volume, etc.
Finish and Export the Video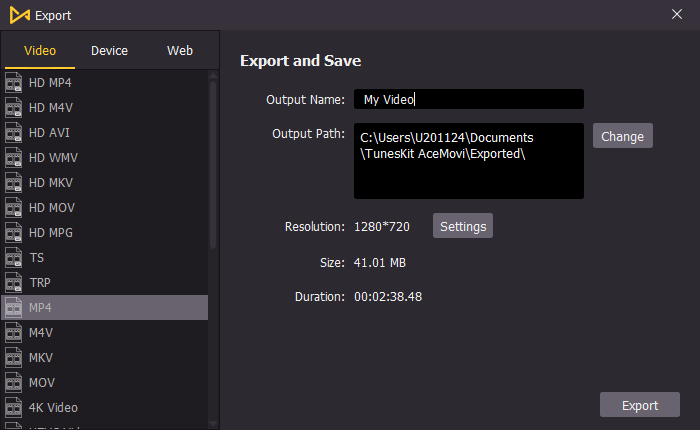 Now that you are with video editing, you can export the video. All you have to do is click on the yellow "Export" button on the bottom right corner of the main interface. You can choose multiple formats and devices while exporting, like MP4, 3GP, MKV, iPhone, iPod, Apple TV, Android devices, etc. You can also share the edited video directly to websites likes YouTube, Vimeo, Facebook, etc.
Part 2. 5 Useful Wedding Video Maker Software
# InVideo
InVideo is an amazing video editing tool as it has 1000+ templates that you can use to make some stunning videos. It allows you to edits videos according to your personal preference easily. Even beginner-level video editors can easily make video edits using the templates on InVideo.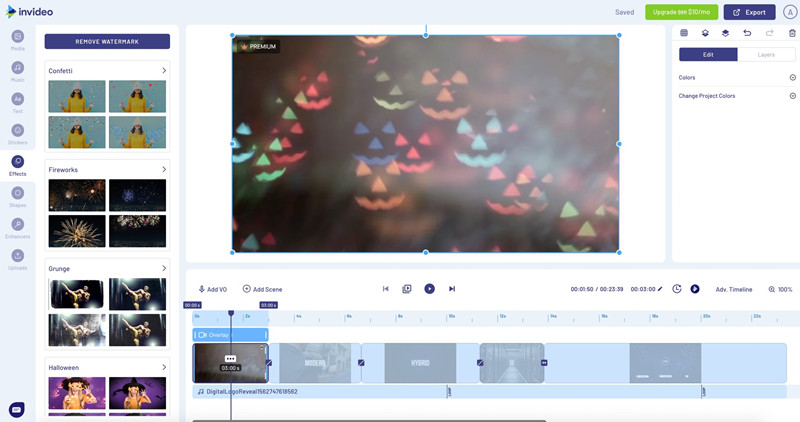 Pros
Has over 1000 templates.
Has built-in effects.
Has multi-language support.
Cons
It does not have the feature of a timeline.
# Animoto
The next editor on our list is Animoto which is another amazing video editing tool that is perfect for basic video editors. You can easily edit videos by using the pre-made templates that are perfect for the wedding or any other occasion.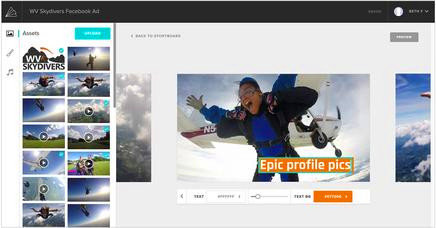 Pros
It is very easy to use.
Has a built-in library of stock footage.
Cons
The output is not very high quality.
# PlaceIt.net
The next video editor on our list is probably the most simple video editor, and it is also online-based, which means that you don't have to download the app. Any user can easily edit the video by simply dropping the video and let the algorithm do the work.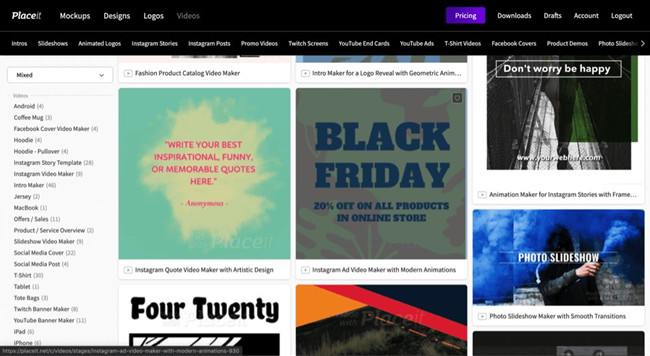 Pros
It allows you to make very quick edits.
Has a huge library of templates.
Cons
It does not allow you to have much control.
# Adobe Premiere Pro
The next video editing tool on our list is probably the most famous video editing tool, and its name is Adobe Premiere Pro. It is probably the most feature-rich and complex video editing tool. It allows you to have full control and make some impressive results.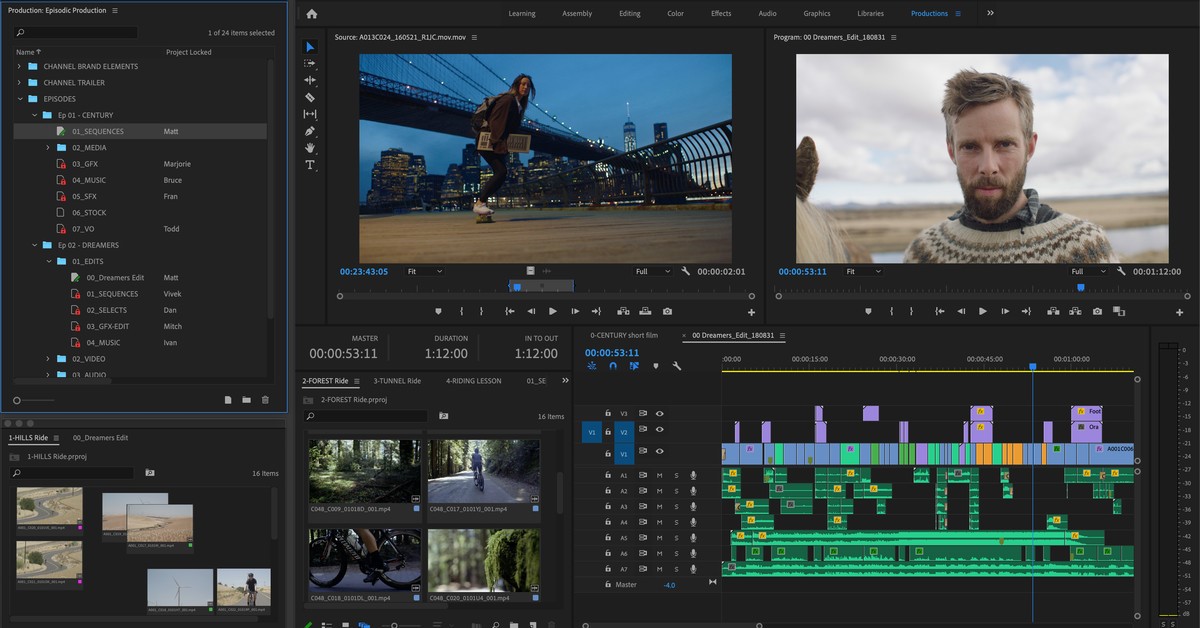 Pros
Is feature-rich.
It has a huge library of presets and effects.
Cons
Hard to learn.
Is pay-to-use.
# Openshot
The last but not the least free wedding video maker on our list is called Openshot. It is an open-source video editing tool that allows you to make stunning results. It a very feature-rich yet simple video editor. It allows you to add unlimited layers and audio mixing.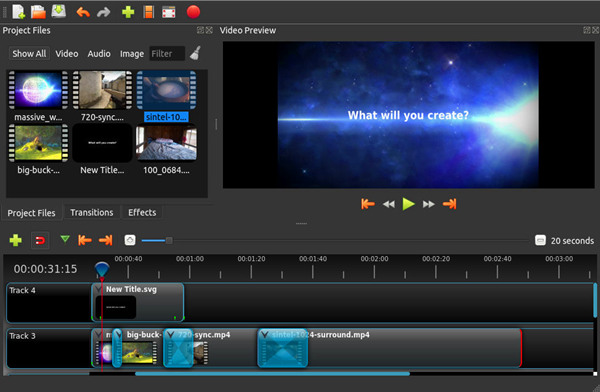 Pros
It is free to use.
Allows you to add unlimited layers.
Cons
Has long rendering times.
Part 3. Tips to Make Amazing Wedding Videos
Communication
Communication is key to make an amazing wedding video. The first thing you as a photographer should do is talk to the client about what they want. This way, you'll understand what they want, and it will be easy to work with that and satisfy the client.
Moving fast
Keep moving is very crucial in wedding videography as there are a lot of things going on, and a videographer needs to capture all that. So you should be quick.
Taking Care of the Audio
Audio is extremely crucial for a wedding video. Audio can either make or break a good wedding video. So you should always have the audio backup.
Part 4. Summary
Now in this article, we discussed the best wedding video maker software, TunesKit AceMovi, and how to use it to make a wedding video. We also discussed the other top 5 best video editing tools for wedding videos. And lastly, we learned some of the tips to make amazing wedding videos.Pick the one you like and start making your wedding video by yourself!