TikTok has been the latest sensation, and millions of users are using TikTok from all over the world. It is such a fascinating app that makes you instantly gets you hooked to the app in a very short amount of time. It has amazing content for people of all age groups. There is a very high chance that you know someone who makes TikTok videos. Now, if you are reading this article, you most probably like making a TikTok video, and you are very passionate about it.
In this article, we are going to introduce the top 10 best video editors for TikTok that you can easily use to edit TikTok videos according to your personal preference.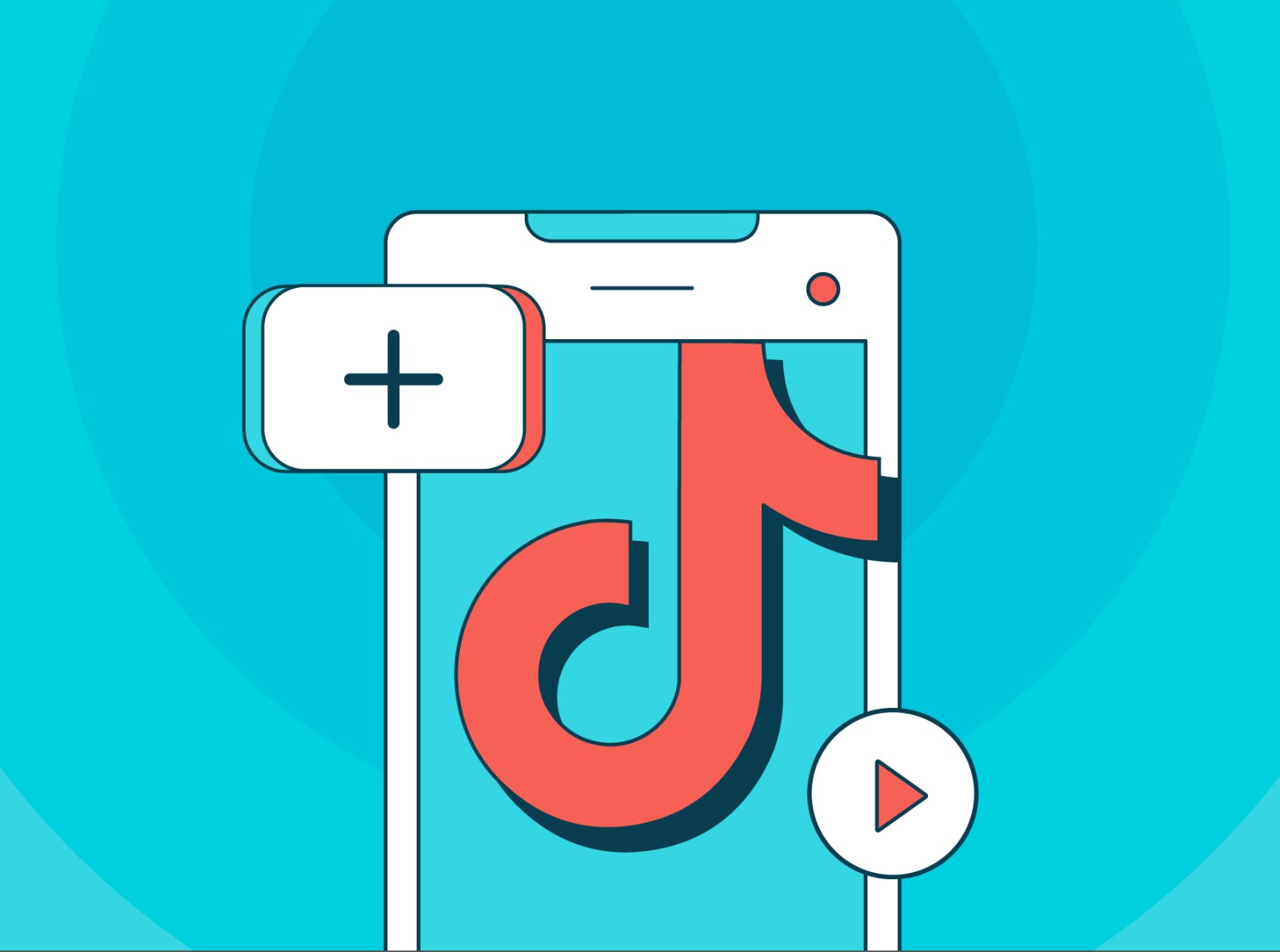 Part 1. Best Video Editing Software for TikTok - TunesKit AceMovi
We are going to introduce probably the best video editing tools that you can use to edits videos - TunesKit AceMovi, which can efficiently edit TikTok videos easily. This is your best video editing software for making your own extraordinary video, and TikTok edits continually effectively on PC and Mac.
It grants you to oversee and modify videos by arranging distinctive video cuts, music tracks, text, apply improvements to get an enthralling capable assessment film right away. It most likely extraordinary compared to other video editing software. It likewise has a featuring highlight of webcam recorder, which make it simpler to record yourself and afterward alter that recording with introductions. This is one of the most feature-rich video editing tools in the market.
Though it's a desktop video editing program, you can create and edit your video on your computer locally. Then transfer it to your phone or tablet easily and upload it to your TikTok account.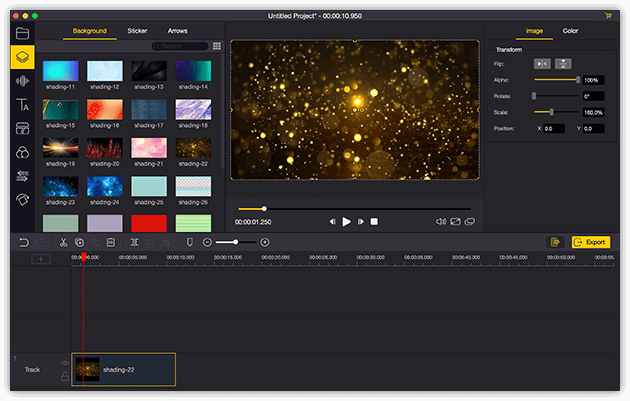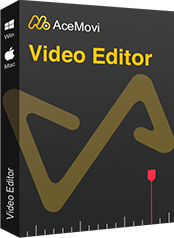 TunesKit AceMovi Video Editor
Security Verified. 5,481,347 people have downloaded it.
Easy-to-use non-linear video editor for beginners
Wealth of basic and advanced editing features provided
Offers lots of filters, transitions, PIP, sound effects, text, templates etc.
Numerious output customizations including format, device, social platform
Friendly UI and full of free templates and resources
Pros:
Is an easy-to-use video editor.
Allows you to choose from a huge library of presets.
Can record webcam videos.
It has a simple to interact interface.
Cons:
It is a glitch to use on older versions of PC.
See More: How to Edit Videos with TunesKit AceMovi
Part 2. Top 10 Best TikTok Video Editing Apps
#1. Quik (Android & iOS)
The first TikTok video editor on our list is called Quik. This video editor is an amazing feature-rich video editor as it is an all-in-one video editor. It is not a TikTok dedicated video editor, and it can also edit videos for YouTube, Instagram, Snapchat, and many more. It has up to 23 different video editing tools that make it quite flexible.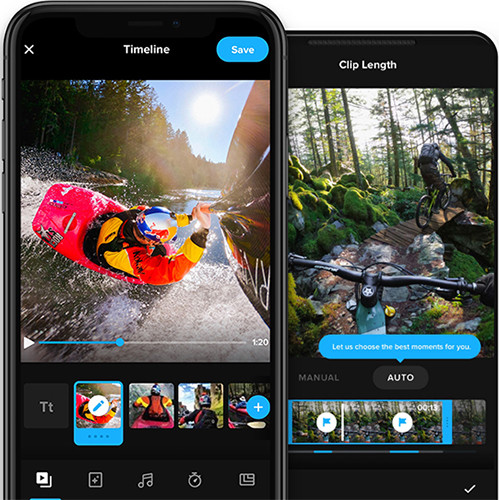 Pros:
It is free to use.
Is very efficient.
Cons:
Does not have many editing options.
#2. Magisto (Android & iOS)
The next video editing software our rundown is Magisto. This tool is very efficient for a smartphone video editing tool as it can edit videos in a matter of minutes. You can make all sorts of video edits using the Magisto video editing tool. It has built-in effects that easily let you edit TikTok videos. It has the ability to share the video directly to your social media from the interface itself.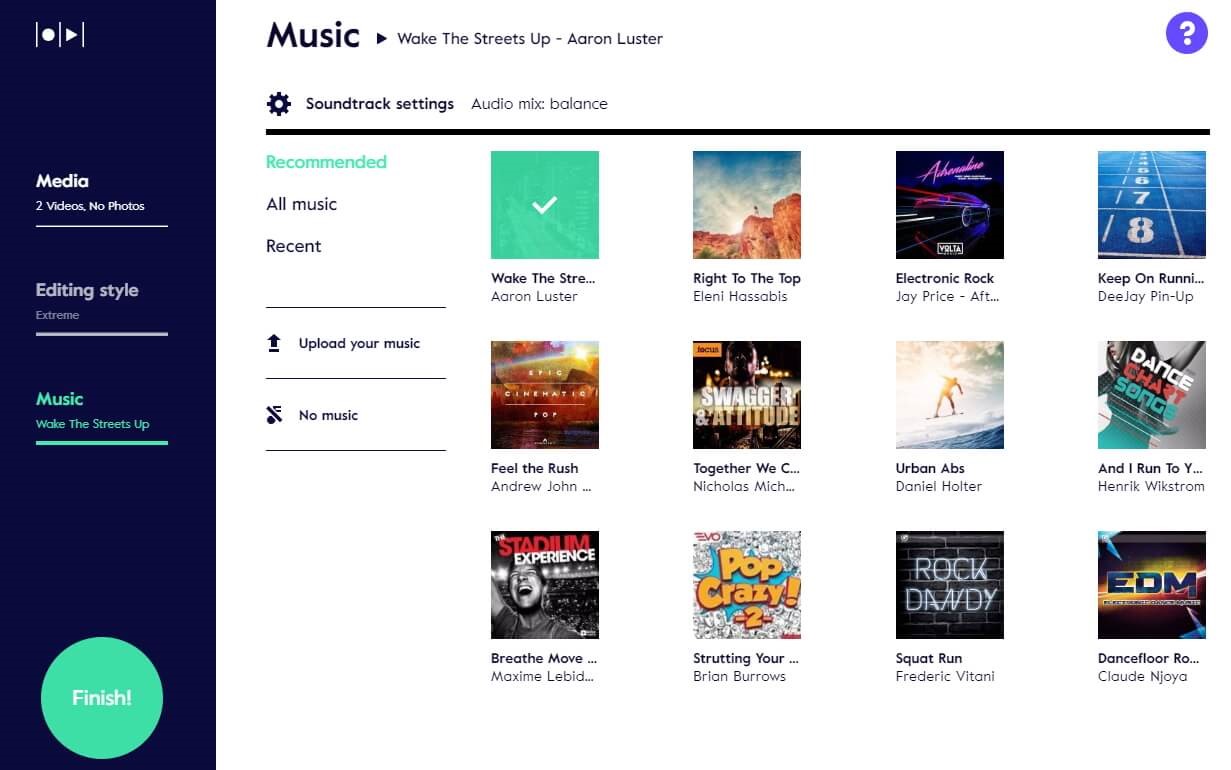 Pros:
Is very quick for a smartphone app.
Can share through the app
Cons:
The interface is outdated.
#3. Viamaker (iOS)
Viamaker is another TikTok video altering application from Bytedance. It's a free, across-the-board video altering application that causes you to make astonishing recordings. While the application is missing highlights like green screen, unmistakably, Bytedance drew out the serious weapons with this TikTok video altering application.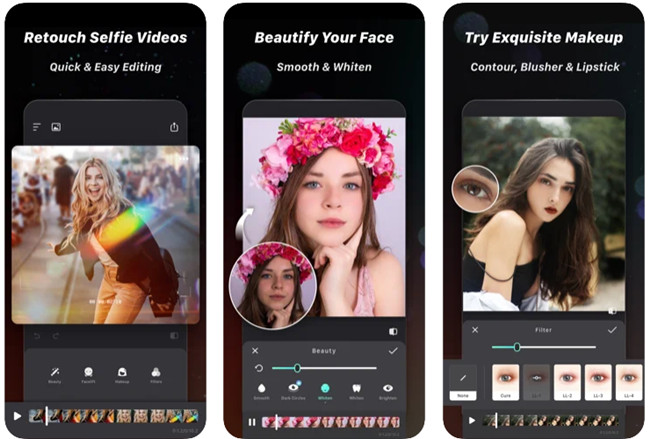 Pros:
Has built-in pro editing features.
Have a huge library of TikTok effects.
Cons:
Does not have a green screen feature.
#4. InShot (Android & iOS)
InShot is a free HD video editorial manager and video creator with extraordinary highlights like trim/cut video, obscure foundation, music, impacts, and that's only the tip of the iceberg. InShot is perhaps the ideal decision for video altering and preparing the film to share across online media. You can browse a scope of sound and enhanced visualizations or even import your own music.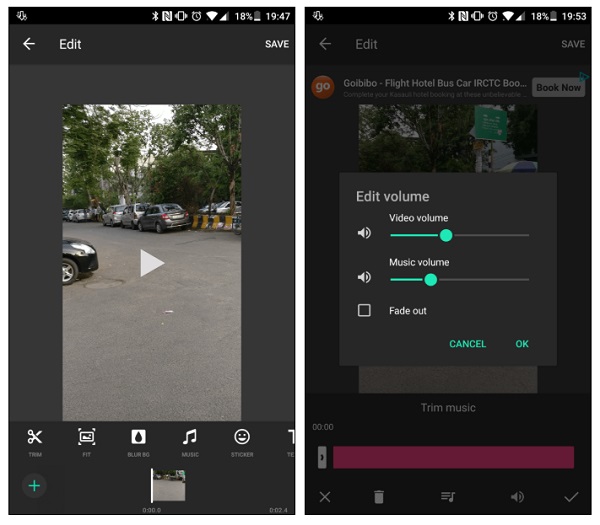 Pros:
Has a built-in video trimmer.
Allows you to combine multiple videos together.
Cons:
Does not have a library of royalty-free songs.
#5. Lomotif (Android & iOS)
Lomotif is the application for you on the off chance that you need to add music to your TikTok recordings. Lomotif incorporates a huge music library from contemporary hits to oldies. While you can't choose a specific piece of a melody, your music decisions are near boundless. You can utilize Lomotif to add music, make video or photograph compositions/montages, and offer to web-based media without any problem.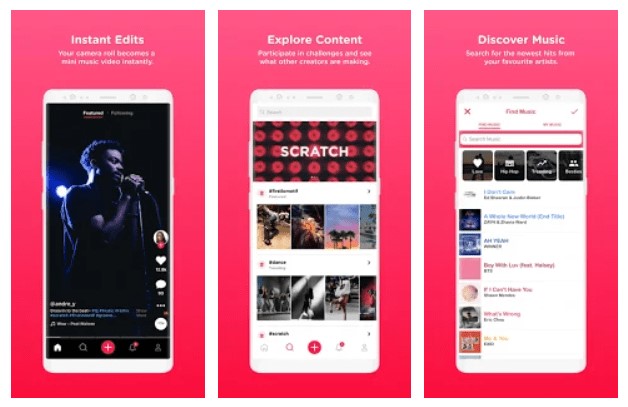 Pros:
Can rearrange the videos to makes stories.
Allows you to record hyperlapse.
Cons:
You can not edit your songs into the videos.
#6. Vizmato (Android & iOS)
Vizmato is an incredible video editing software that allows you to clasp, trim, and alter numerous recordings to make your ideal TikTok post. You can likewise add text, channels, subjects, special visualizations, and mood melodies. Vizmato offers fun voice adjustment apparatuses, effectively adaptable video topics, and marvelous lip-synchronizing choices and has an HD video recorder that makes it simple to add live special visualizations and play music during the chronicle meeting.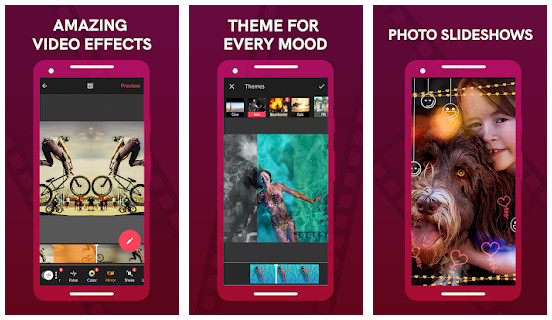 Pros:
Has over 60 visual editing effects.
Has a built-in voice changer.
Cons:
The paid versions are too expensive.
#7. Zoomerang (Android & iOS)
Zoomerang is a straightforward TikTok video altering application that is ideal for fledglings. It incorporates one-button bit by bit in-application instructional exercises. This implies you can watch famous TikTok recordings and figure out how to make those recordings for yourself. This application additionally incorporates video altering devices like impacts, channels, music, and the sky is the limit from there. A paid membership will get you an ad-free user experience.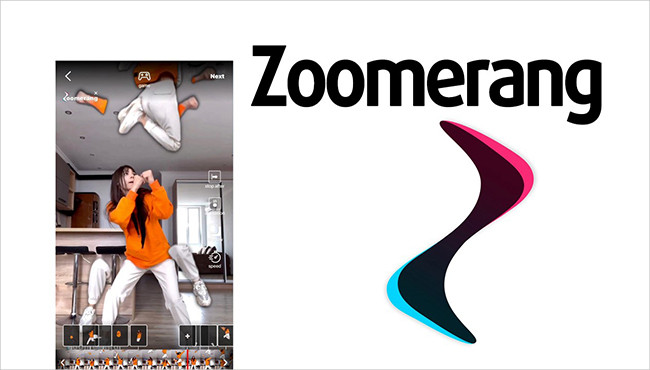 Pros:
Has built-in tutorials for beginners.
Can connect your TikTok account.
#8. Adobe Rush (Android & iOS)
The next video editing tool on our list is Adobe Rush. It is a very popular, mainstream video editing tool built for PC, and it is known for being an amazing tool to edit small social media videos. It is also an amazing video tool that allows you to make some epic-looking video edits using its professional tools.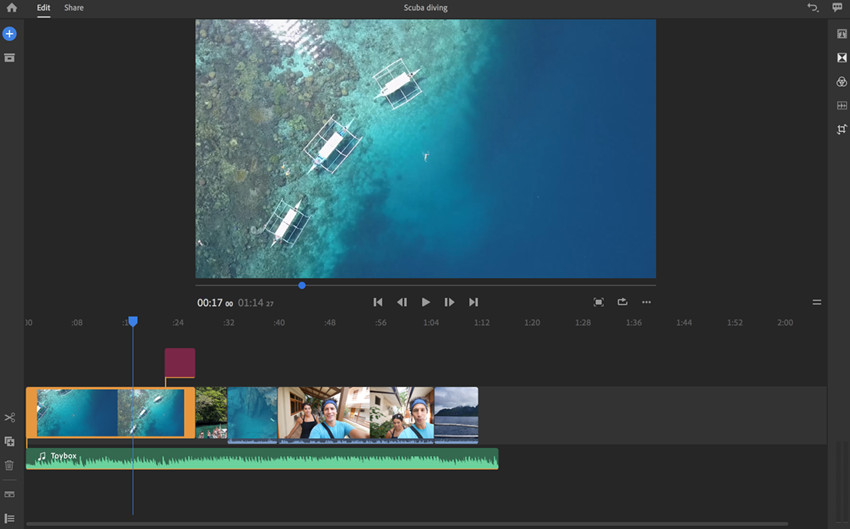 Pros:
It is a powerful editing tool.
Has hundred of editing options.
Cons:
It is hard to understand.
#9. Beecut (Android & iOS)
Beecut is another video editor for TikTok on the list. BeeCut is an amazing free video editing tool that allows you to create amazing TikTok videos with amazing effects. It has a powerful video editor that comes with built-in presets, and it also has a simple, intuitive interface that allows the user to use it without any prior knowledge. It has simple editing effects like transitions, overlay, and other TikTok effects. It also allows you to adjust the different aspect ratios.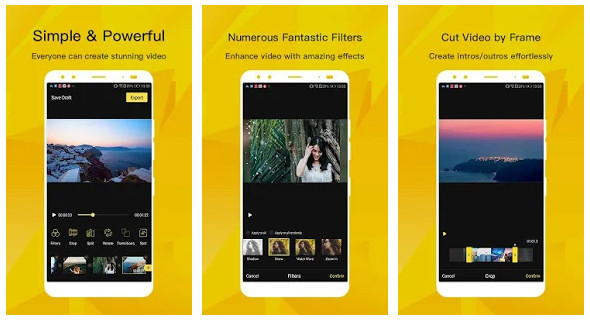 Pros:
Allows you to adjust the aspect ratios.
Has built-in effects.
#10. Timbre (Android)
The last but not the least TikTok video editing app is Timbre. It's a free app for Android, which allows you to cut videos or songs, combine multiple videos together, or convert video or audio to any format you want. The interface is easy to understand and thus you can easily learn how to use it.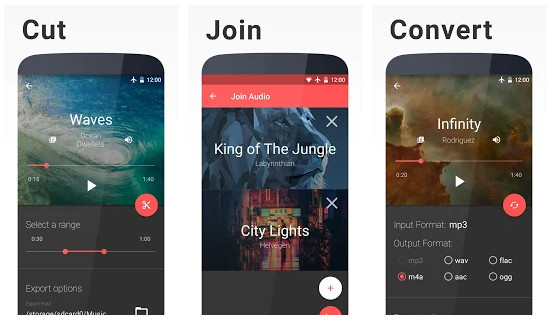 Pros:
Free TikTok video editor.
Useful video cutter, joiner and converter.
Cons:
Only available for Android.
Lack of powerful editing effects.
Conclusion
After reading this article, you will be able to distinguish between the best TikTok video editing apps for TikTok, and you can easily choose one according to your personal preference. This whole rundown has multiple editing apps, but the TunesKit AceMovi video editing app is probably the best editing app on this list. With the program, you can easily create and edit amazing videos in a few minutes only. Now just get the free download and give it a try!