Slow-Mo has been one of the best VFX to upgrade your video to a higher level, making it engaging and stand out from other uploadings on YouTube, TikTok, or other platforms. Adding a such effect to content emphasizes the plot you want to highlight and leaves the story with fancy emotions and implications. People used to create slow motion videos with fine-tuned cameras, but now you can do it on your own devices. You can shoot a video of high framerate and slow it down with a slow motion video maker. In the following parts, you'll learn how to make a slow motion video on computers, mobile phones, and online. By the end of this article, you definitely want to give it a try to make your own slow-mo works.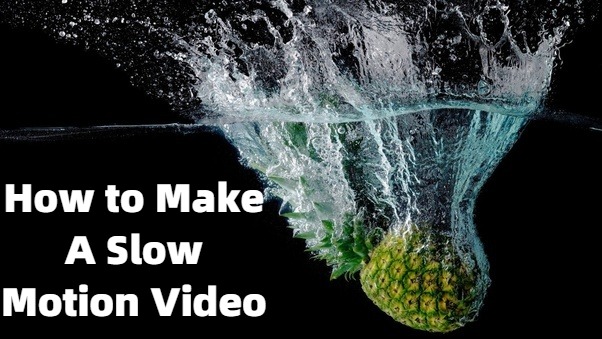 What Is Slow Motion?
Normally, motion can be quantified by a number known as speed. We define motion as the distance composed by an item in a concrete gap of time. An item that takes a long time to encode a certain gap is called slow motion whereas an item that spends a short time to show the same gap is called fast motion.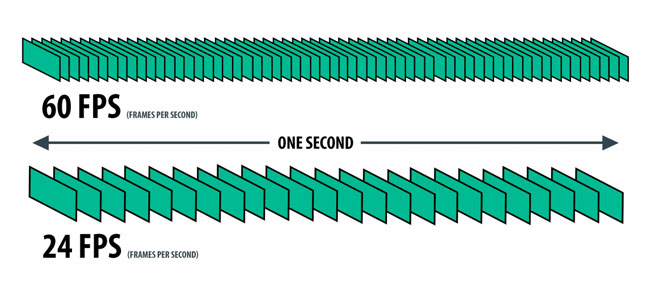 Video editors take advantage of frame rates to manipulate video speed in most cases. When you play a video at 24 fps yet the video is originally recorded at 60 fps, then every second of real life will be turned into 2.5s. That's how a slow-motion video is created - Set a video at a slower frame rate or speed.
The Differences between Slow Motion and Time Lapse
Slow motion and time lapse come with very opposite time spectrums. There are no interruptions in a slow motion video, while the file has higher frame rates and shows slowly. For example, you can use the slow motion of 8s in 1 min to show a hummingbird feeds off flowers.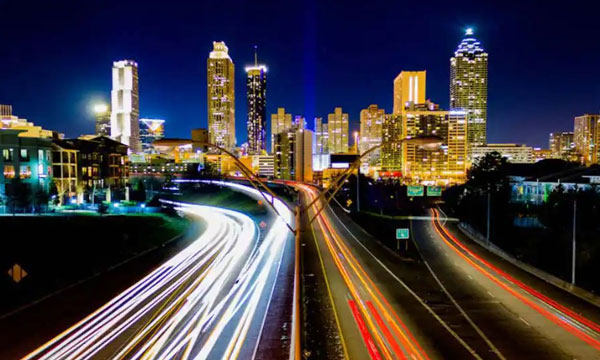 You can see specific gaps in a time lapse video that is captured with still frames. Let me put the example for you again. We can use time lapse of 10 min in 5s to show the actions of a hummingbird. Oftentimes, a timelapse is a very short clip that reveals a series of events that are invisible to our eyes. It belongs to one of the modernest photographic techniques to make the evolution of an item over a specific period.
Which one is the best slow motion video maker?
Since there are many tools to make normal speed video become slow motion or fast motion. And we tested them and made a comparison based on user experience and built-in motion effects. We figured out TunesKit AceMovi, VN, and EZGif are wonderfully performed, they can be applied to computers, mobile phones, and online respectively. Now, come with me to review them!
How to Make a Video in Slow Motion on Computers with AceMovi
The best slow-motion video software we're about to use is TunesKit AceMovi. This is a handy tool to edit your video with motion effects and speed changers. You can slow down your video up to 0.01x or change the frame rate per your needs. As a powerful video editor that provides multiple effects and transitions, AceMovi has a screen recorder that can record images and sound coming out of your computer.
It is a well-established program and mounted with features like split-screen, filters, animations, texts, and a music library. The user-friendly interface comes with all the effects and tools you need to embellish your video. The built-in speed changer allows you to customize the speed of your video from 0.01x to 100x.
AceMovi Slow-Mo Maker
Slow a video at 0.25x, 0.5x, or 0.75x
Screen or webcam recording
Add background music to video
Convert among different media
Make a video not slow motion easily
Convert file bitrate rate
Reverse your video/audio imports
How to Make a Video Slow Mo in AceMovi Video Editor?
Download and install TunesKit AceMovi. Put videos under timeline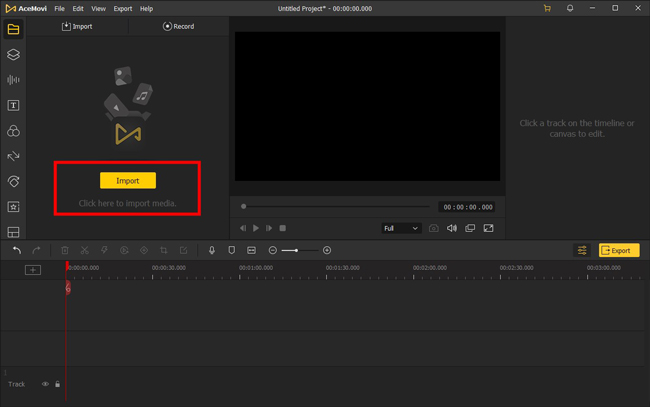 Open TunesKit AceMovi on your computer, then import your video to the Media box. You can click on the "+" button to upload or directly drag and drop the video files into the timeline.
Find "Speed" icon from toolbar, then set the video slow-motion speed as want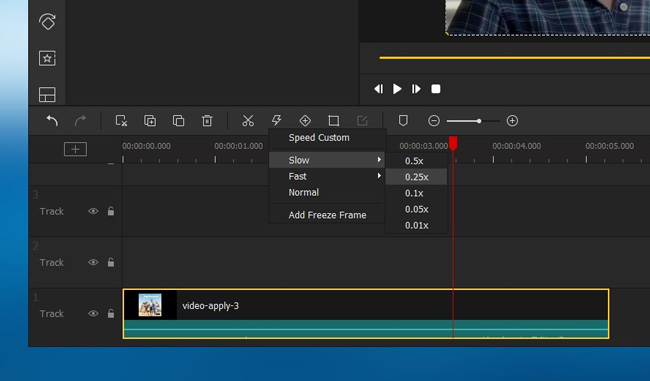 Right-click the video track on the timeline and select "Speed and Duration". You can customize the speed of the video in the new pop-up window. To make a slow motion video, drag the slider to the left to slow down the video. Or you can type in the speed you want to switch to on the right. Another way is to click the "Speed" icon from the toolbar.
When you want to make a period of the video become slow motion. You can use the "Trimmer" to split the videos at the very beginning. To do this, just put the monitor under the splitting, and then click the "Trimmer" icon from the toolbar. After then, apply the slow-motion effect to the trimmed part.
Set the output file name, format, and quality. Export videos from AceMovi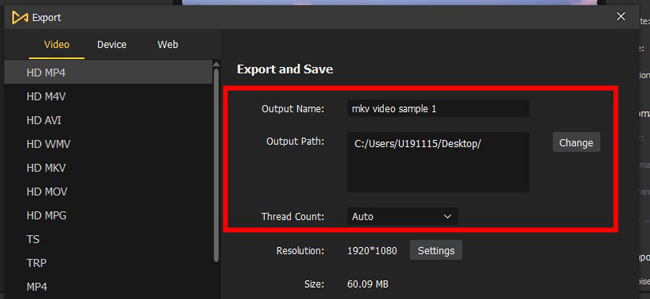 Once done editing your video, click the "Export" button on the middle left and export your video. Click the "Settings", you'll be able to choose the output parameters like frame rate and quality. Don't forget to control the save path. For more wonderful video editing experiences, download AceMovi first.
How to Make a Video Slow Motion on iPhone & Android with VN
Want to know how to make a video slow motion on mobile phones without spending too much effort? I believe the VN app can be one of the best options for you. It features a streamlined user interface that offers tracks for texts, music, audio, and video. In other words, with VN on your phone, you can add subtitles, insert background music, and edit multiple videos at once. Here is the guide to use VN.
Launch this app on your phone, click "New Project" to upload media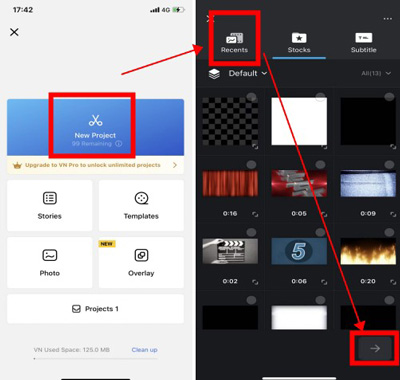 This slow-motion video making app is free for both iPhone and Android. Once entering into it, begin a new project by importing your files to the interface.
Choose "Speed" from toolbar, and go to "Regular" to manipulate speed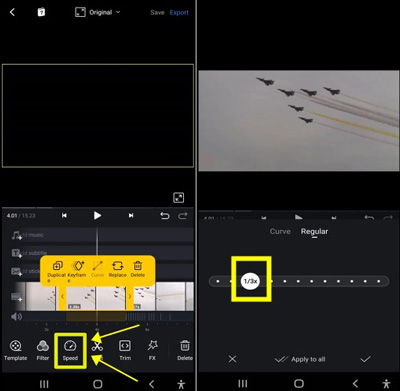 Slide the toolbar to find the "Speed" feature. Click this button and navigate to "Regular" where you can control the slow motion speed by sliding the line. Once finished, apply this effect. If you want to make only a portion of the video slow motion, you need to split out the portion by "Split" first.
Press "Export" in the top right corner. Set your preferred video parameters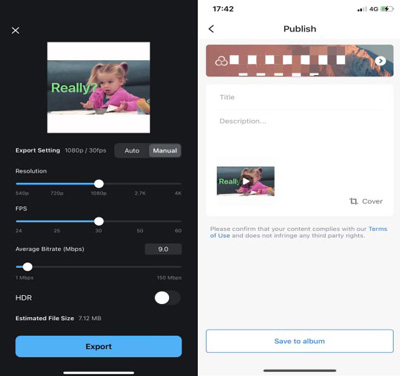 Now, we together come to the end step. You can set the video resolution, fps, average bit rate, and HDR. Then, you can add titles and descriptions to the edited videos, or directly post in on your social account.
How to Make a Normal Video Slow Motion Online Free with EZGif
Many people tend to edit their videos with an online video maker. If you want to make a video slow motion online, you can try the EZGif website, which is completely free and comes with a series of file enhancement features for videos, audio, and GIFs. However, you may encounter a lot of advertisements and the file size should be limited to 100 MB. Here are the steps to make your video slow motion online.
Go to EZGif on browser, then click "Video Speed" to choose files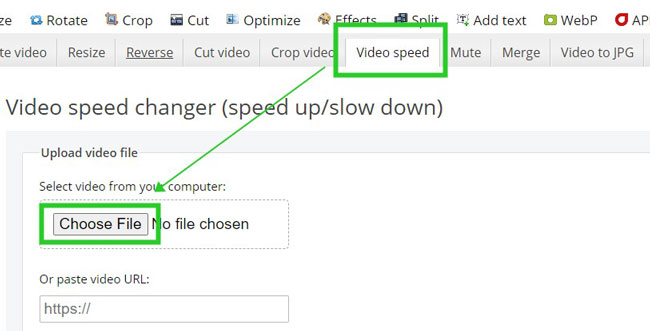 You don't need to register on the EZGif website. Then choose the "Video Speed" feature from the toolbar. When you see the workflow, click "Choose File" to upload your media. Keep in mind that the file size should be less than 100 MB.
Input the speed number in the below box and set other parameters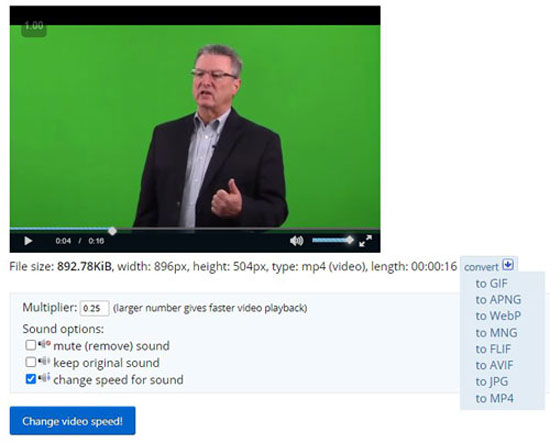 In the below area, you can input a specific speed number as want. Also, there are options to mute the sound, keep the original sound, or change the speed of sound. You're also accessible to convert your videos to other formats via "Convert".
Click "Save" to export video online, or continue to edit video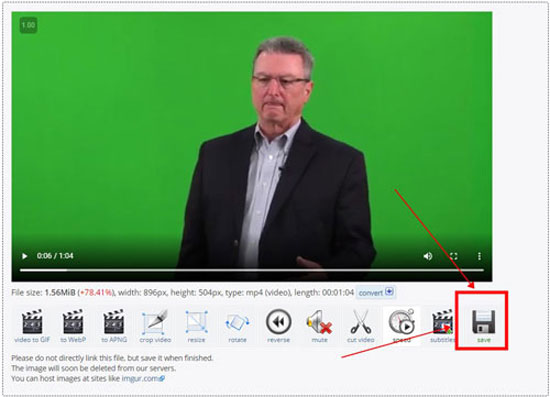 You'd better review the video and check whether it suffices your appetite. More video editing functions are provided in the below place and you can click any of them to begin new editing. As for downloading files, just click "Save".
Lastly
Just make slow motion videos and share them with your friends or on social media. But for steady operating processes and better video quality, editing your slow motion video on a computer is preferable. We've recommended making a slow motion video with the three selective tools that provide a one-click speed change option and you can export video without quality loss.