In the whole process of making a video for YouTube and letting it go viral, content creators always come up with pieces of fresh thoughts and ideas. However, one called the fast-motion effect is bound to speed up our YouTube footage and make it cool. Imagine that if all the actions and talks are played at more than normal speed, the beats of the audience's heart will go with your story as well, without any doubt. And I must say you will see the easiest methods of how to speed up YouTube videos in this post. The 4 YouTube video speed changers will make your videos progressive and popular. Here to get a taste of them!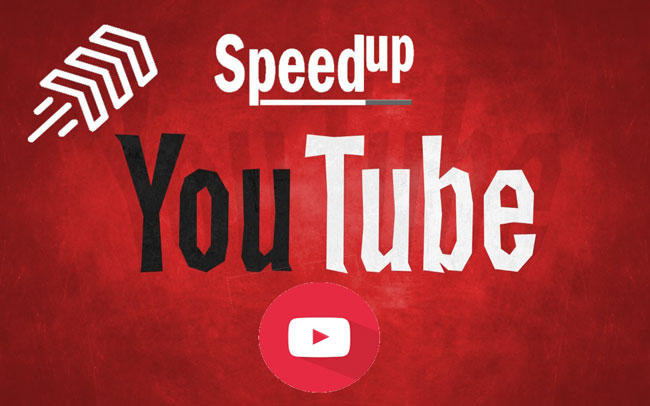 How to Speed Up YouTube in AceMovi YouTube Editor 2022
Millions of YouTubers are now using AceMovi YouTube Video Editor to create and turn their ideas into videos with a variety of built-in features and effects on the desktop. In the fast-motion pattern of AceMovi, YouTube videos are supposed to be altered at more than 2x, 4x, 8x, up to 100x, or any other customized speed. All you need to do is download AceMovi for free and click the "Lighting" icon to make it possible.
AceMovi brings a vast plethora of video templates with personalized texts, background music, clip speed, lighting, and filters. These ready-made templates are free to use online as you wish and save your time with high-quality results. If you want to make YouTube videos for travel, wedding, or vlog, AceMovi meets all of your requirements. Here to take your free trial of AceMovi today!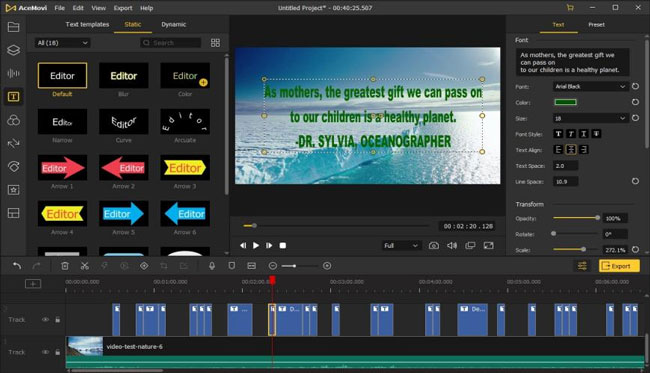 AceMovi YouTube Video Editor
Runs on low-end or even dated computers
A lot of off-the-shelf video templates
Speed up YouTube video at any speed
Share your masterpieces on YouTube formats
Stickers, emojis, texts and music are free
Learning tutorials from AceMovi's resources
Instructions to Speed Up YouTube Video with AceMovi
AceMovi is compatible with all popular types of Windows and mac OS X. The trial version is free to download and use without any expiry or uploading file size limit. Let's go ahead and use AceMovi!
Place Your Media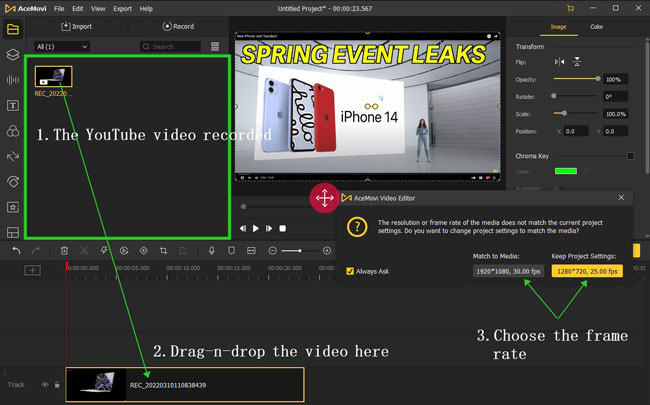 To accomplish importing media, you can drag-n-drop your files under the timeline from the desktop. Besides, you can record your YouTube videos with AceMovi. The recording button is set above the Media place on your left hand.
Go to Speed Up Clips

Click the "Lighting" button from the toolbar in the middle place. You can customize your YouTube videos' speed, or go to "Fast" to set a speed. Either way is available. You will see the speed changed in real-time.
Share at YouTube Format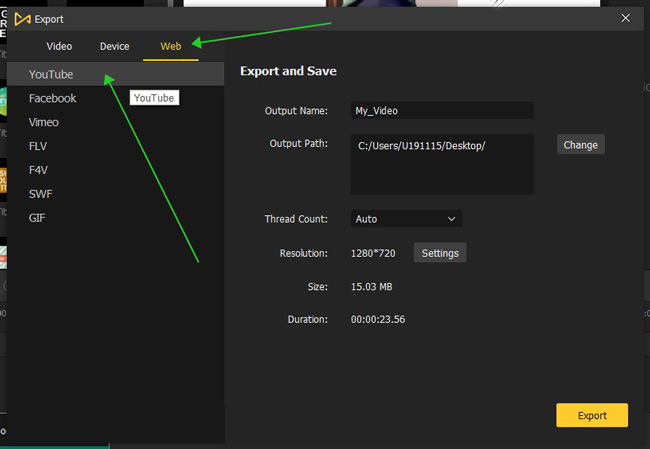 Clicking on the "Export", "Web" and "YouTube" then the video will be exported at 0.264 codec, MP4 format with 60fps, at an aspect ratio of 16:9.
How to Speed Up a YouTube Video on iPhone with YouTube App
Playing and uploading videos on the YouTube app is flexible and easy. Have you downloaded it on your mobile phone? This app is released for both Android and iPhone. All features provided on YouTube websites are available for app users. Compared to AceMovi, which helps you inherently change the speed of YouTube videos. This app is able to change the playback speed of the clip only. Here is the tutorial on how to speed up videos on the YouTube app.
Download YouTube App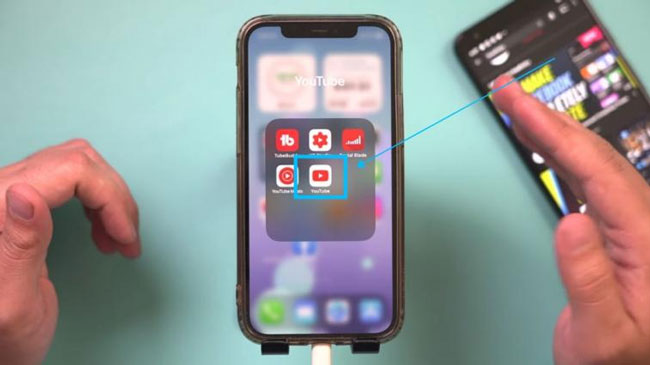 You can download the YouTube tablet for free on your mobile phone. Then register your account and begin to edit your videos with it.
Click "Media" to Change Video Speed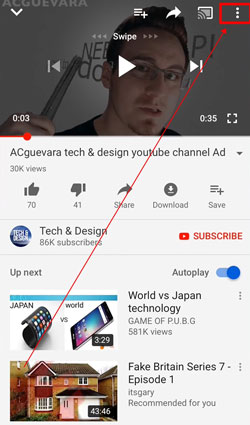 Open the video on the YouTube application, and click the "Media" button in the upper-right place.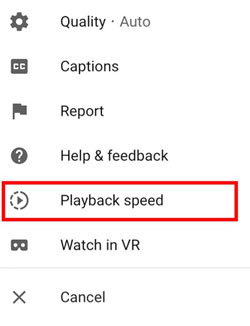 Then you see a new page pops up where you can change playback speed, quality, VR view, and more. Just choose the "Playback Speed".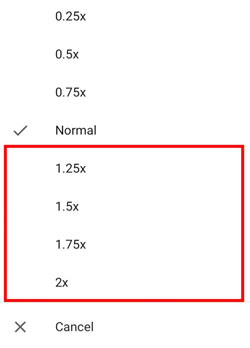 Want to speed up the YouTube video past 2x? In that case, choose the "2x". More speed options are available, including 1.25x, 1.5, and 1.75x.
How to Speed Up YouTube Videos on TV Online
You may wonder how to speed up my YouTube videos online with YouTube Studio. Actually, the tutorial is the same as the app's. Differently, you don't need to download any software or application. You can log in to your YouTube license and choose to play your YouTube video at any speed you wish.
Go to Play a YouTube Video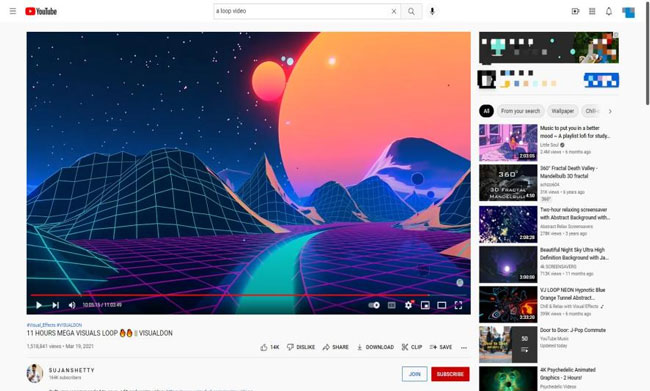 You need to play your wanted videos on YouTube TV after logging in.
Go to "Settings"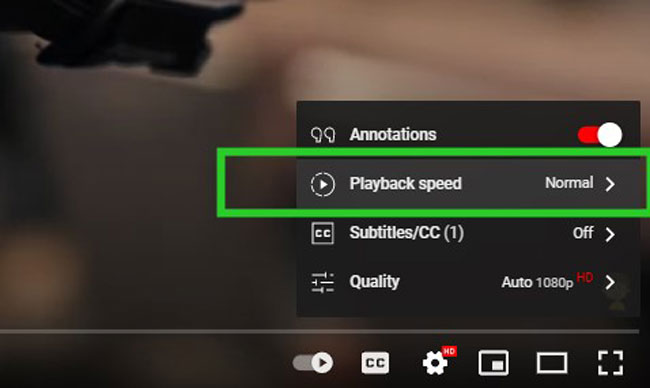 Then press the "Gear" icon to choose the "Playback Speed - Normal".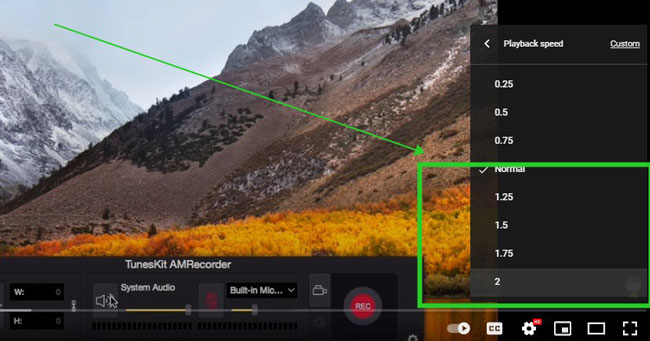 Now, you can click the "2" to speed up the YouTube video more than 2x. Other speeds like 1.25x and 1.5x are available for audiences.
How to Speed Up Loading YouTube Videos with Chrome Extension
Here is a recommended video speed controller Chrome extension for speeding up or slowing down YouTube videos online. The shortcut to increase speed is "D". With this video speed controller, you are empowered to speed up any video's speed as you want and are not limited in some specific values.
Add YouTube Playback Speed Control Extension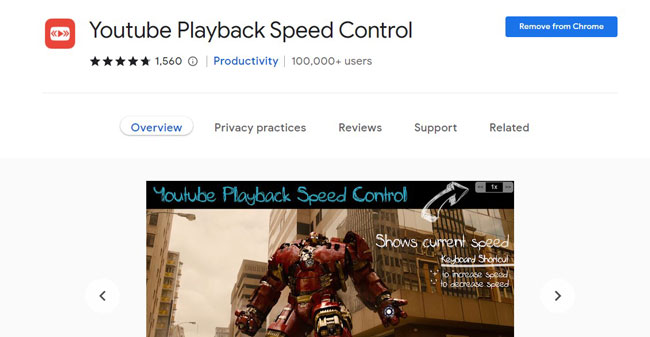 You can choose "Home", "Extensions" and "YouTube Playback Speed Control" from the Chrome Web Store to add it to your Chrome for free. Anytime you'd like to cancel it, click the "Remove from Chrome".
To Comprehend Shortcuts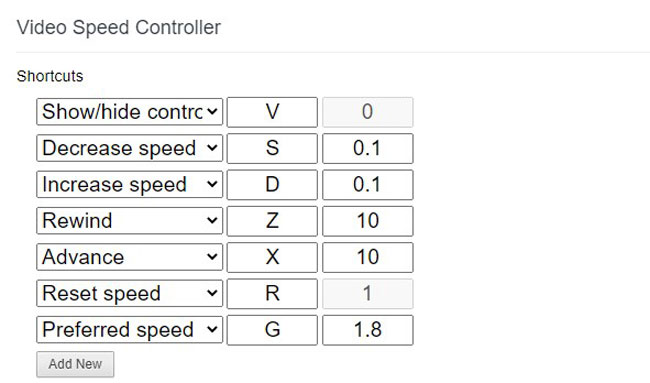 Shortcuts are of importance for all extensions. Basically, if you want to speed up the playing video, press "D", every time the speed range will be changed by 0.1. Or you can choose to change the value by going to the settings. The picture shared below shows you some of the usual shortcuts of this extension.
Final Ideas
Now, you master the 4 ways to speed up YouTube videos for computers, online and mobile phones. Comparatively, you are very likely to make more edits to YouTube videos on AceMovi, e.g., split-screen, trimming, reversing, converting, recording, and so on, whereas the other 3 ways given above are functional only for speeding up the video's playback speed. Either way, you will find all types of YouTube videos are easy to speed up or slow down.