Are you in the video production industry and want to add more value to your videos? Actions like playing YouTube video backwards can put more emphasis on your film. And being that YouTube is a suitable platform to market your product or services, many creators resolve to it for in-depth video production.
Well, to reverse a video gives you an effect in a playback action. It is one of the VFX that make your video creation unique and go viral in a short moment. And it is the best choice for a playback scene and a stronger impression of your production. Now, follow the below 3 easy ways to reverse YouTube videos in simple steps!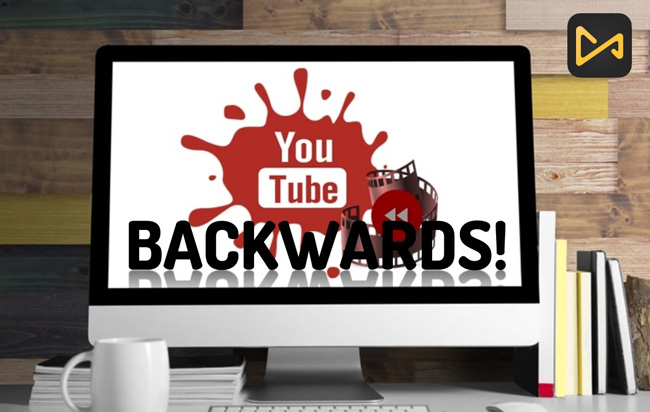 TunesKit AceMovi Video Editor: Best YouTube Video Editor to Reverse YouTube Videos on Windows & Mac | Eye-Catching Stickers, Filters, Transitions, Overlays, etc.
The first option to put YouTube video in reverse is to use TunesKit AceMovi Video Editor. This is a reliable editing software that encompasses all popular editing features.
Apart from playing your YouTube videos in reverse, you can add stickers, filters, transitions, images, and audio elements. The good news is that these are present in its stock library so you can apply them on one screen easily. The interface is quite intuitive enabling novice users to successfully manage it.
AceMovi's built-in library has lots of background music, motions, effect, and animations, among others. Easily make use of the editing toolbar to trim, modify, and edit your content. It harbors the Import Window which lets you easily add graphics, audio, and video to your project. You can also preview your video before publishing it from the Preview Window.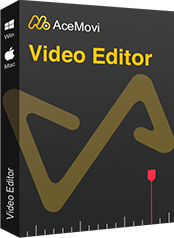 TunesKit AceMovi Video Editor
Security Verified. 8,061,399 people have downloaded it.
Pros:

It has an intuitive interface
Plenty of editing functions like crop, split, rotate, and speed up
Supports both Mac and Windows OS devices
A Free version is available
Highly compatible with devices like Galaxy Series, iPad, LG TV, and many more as well as formats like MOV, MKV, MP4, 3GP, etc.
Easily share your content on Facebook, Vimeo, YouTube, and other sites
Splashes you with unending templates, images, music tracks, and many more right from its stock library
Cons:

It doesn't support some systems like Linux OS
You can't export audio-only content
How to Reverse YouTube Videos with AceMovi
TunesKit AceMovi comes with advanced features to help you edit your video. Follow these steps to reverse YouTube videos on Windows 10 and Mac devices.
Import YouTube Materials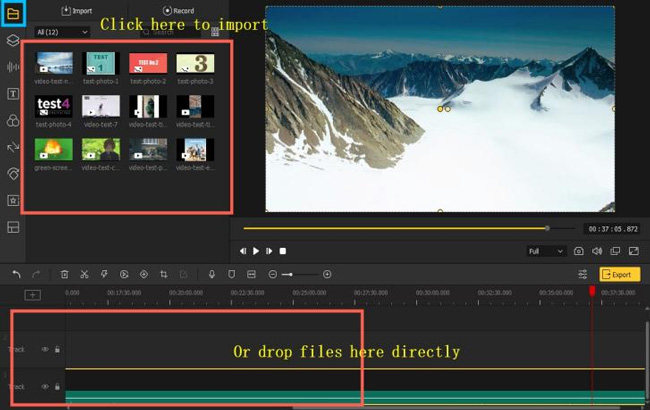 Start your video editing journey by importing the YouTube video to be reversed. This can be standard, High Density, or 4K videos. These will then be stored in the Media Library where you can easily access them. Just click on the File > Import Media option to add your videos. You can also drag and drop your videos into the interface.
Start to Reverse YouTube Video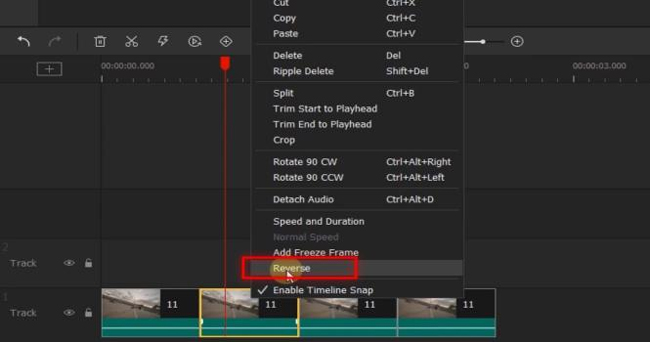 Once you import your videos, it's now time to edit your videos. To reverse this YouTube video, click on the target video on the audio track. Then go to the toolbar > press the Reverse icon. Your video will then automatically be reversed and you can now play it in reverse.
For more edits, AceMovi allows you to add special effects like filters, and overlays, among others. Just click on the Effects option and select a filter or overlay from the presets. Next, drag it onto your video in the timeline.
Export and Save the Reversed YouTube Video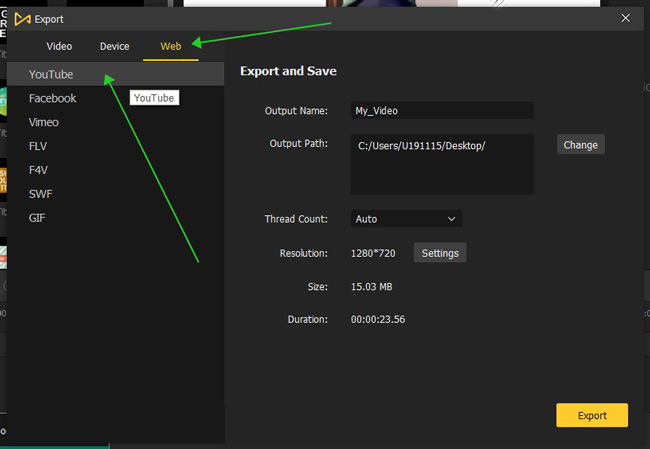 Finally, save your video on your Mac or Windows device. You can then easily share your video on Facebook, and Vimeo, among others. Go to the Export tab and click on the Export Video option. For YouTubers, AceMovi is able to export your video at the best YouTube format directly and all you need to do is open up Export > Web > YouTube > Export.
How to Put YouTube Video in Reverse Online with Kapwing Video Reverse Maker
Want to to perform YouTube video reversion online? Follow these steps to reverse your video with Kapwing.com. This online YouTube video editor helps users in a lot of aspects like converting, adding texts, applying background music, making video with ready-made templates. Kapwing is crammed with online effects and elements are the majority of them are free to try.
Besides, you can import YouTube video via the video URL directly with Kapwing and export without watermark up to 720p for free. Here the tutorial start!
Visit Kapwing Online Reversing Tool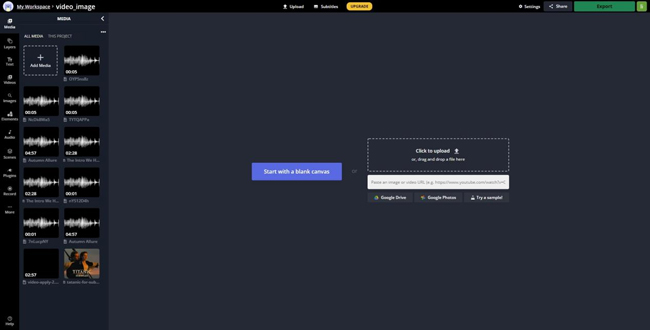 Go to the site and begin to import the videos that you wish to play in reverse. Then paste the videos' URL for reversing.
Try to Reverse Video Online Free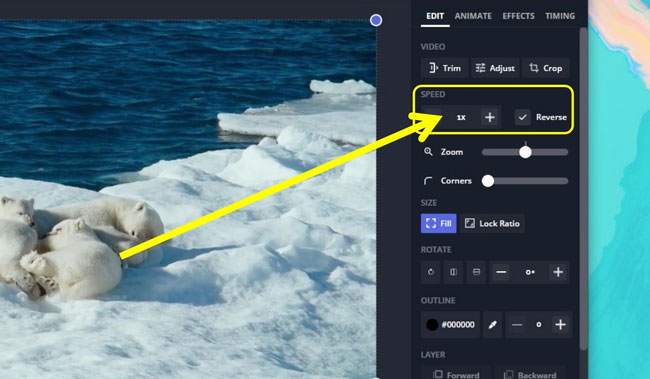 Go to the Edit > Speed > Reverse option. Then check the Reverse box that is against the YouTube video you want to reverse.
Export Your Masterpiece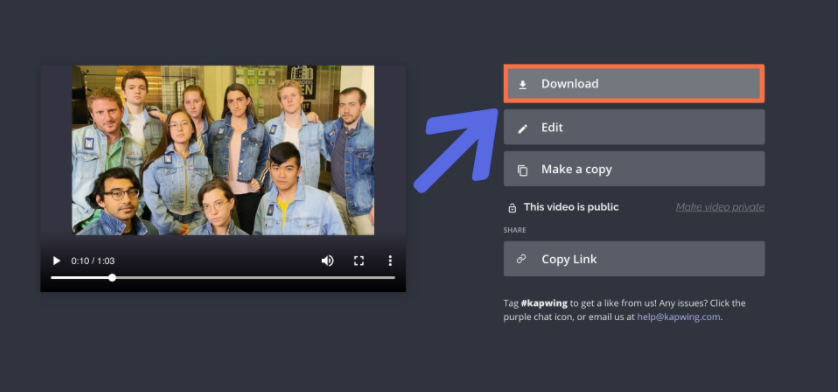 Finally, click on the Export > Download video to make the final step. Also, you can now share your video on YouTube Studio by copying the URL.
How to Play YouTube Videos Backwards for Mobile Phones by FilmoraGo Video Reverse App
If you are using a mobile phone and curious how to play YouTube video backwards with it, scroll down to review this post. Here are the steps on how to reverse a YouTube video on mobile phones with FilmoraGo. And this app can easily and flexibly make and edit a great video by the built-in featured music, filters, templates, stickers, and video effects.
Before getting into the tutorials, you need to get this app on your phone from the App Store. And there are in-app purchases like removing watermark, advanced effects, and more editing opportunities.
Get FilmoraGo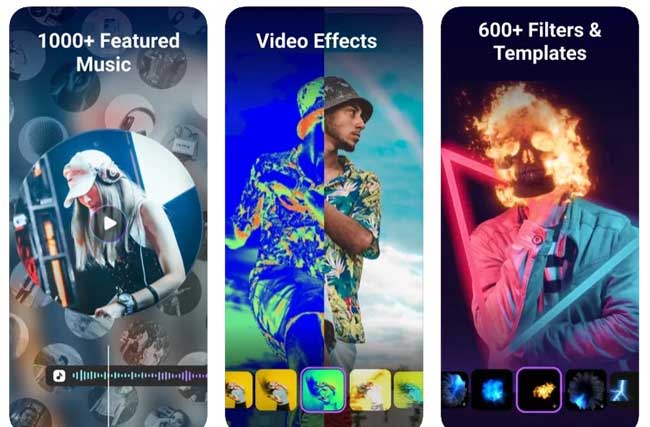 First, download and install FilmoraGo on your mobile then open the application on your phone.
Build in a New Project and Begin to Reverse Video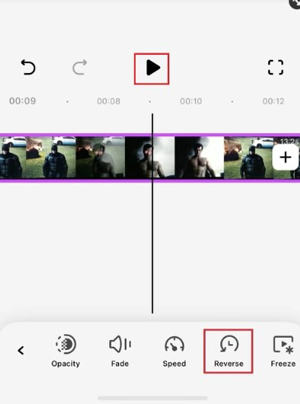 Next, click on the New Project option and then import the videos to reverse. Now click on the Reverse button. The video will automatically be reversed.
Save and Export Video
Time to save your newly edited YouTube video and hit the Export button to upload it on social media platforms.
Conclusion
You need to up your content when it comes to video editing. Among the extra-ordinary actions to do is to reverse YouTube videos and catch the likes of your viewers. We've covered 3 easy ways in this article.
The most important step is to engage a powerful video editor to reverse your video, such as TunesKit AceAovi and Kapwing, which come with advanced features to create a stronger impression on your viewers, along with the intuitive interface and built-in templates. Likewise, you can use FilmoraGo to reverse your videos on mobile device.