More than two billion people now use YouTube to upload and share significant moments and great shootings. With YouTube, you can do anything about video watching and find all video types. When you get your favorite video on YouTube Studio, I guess you must want to watch it over and over again. So if you're just wondering how to play a YouTube video on loop, just dig in this post, herein I'll show you how to loop a YouTube video on iPhone, Android, and computer(Chromebook). Amazingly, you can also learn how to make a looping video that is repeating itself over and over again before you uploading it onto your own YouTube account. Here we go!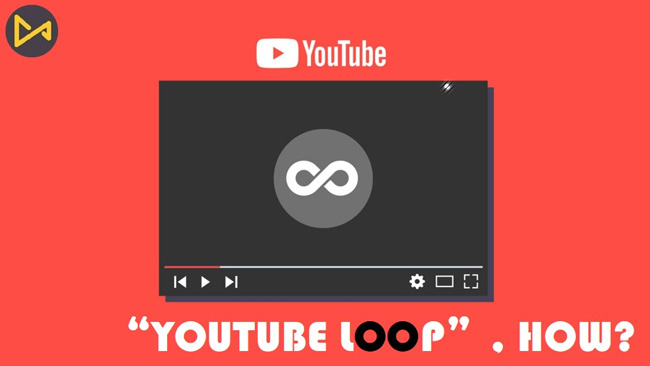 How to Loop a YouTube Video on PC & Mac
There has been millions of updated videos uploaded on YouTube Studio. And most people are inclined to watch YouTube videos on the computer for better visual feelings. Whether you want to play YouTube videos on a loop on a Chromebook, MacBook, or any other computer, the following method is all-purpose and effective. Now, let's get started!
Go to YouTube Studio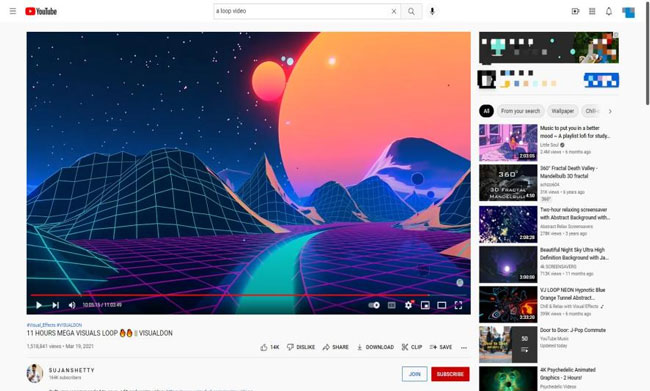 After registering, you can open up the wanted video on YouTube Studio right here.
Commence Looping a YouTube Video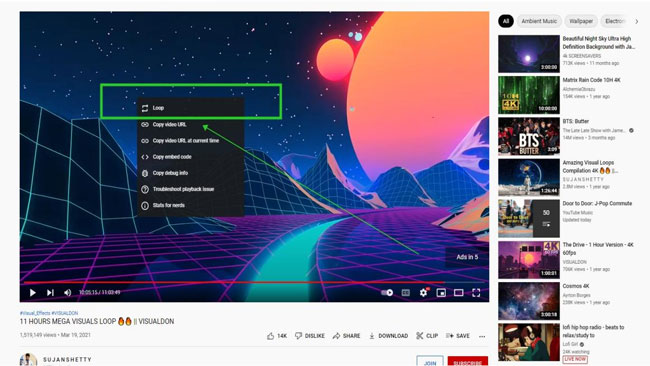 Right-click on the screen and then you'll see the video loop option, click on it. In this case, the video will be put on loop automatically. And you don't need to click the ▶ icon to play this video when it is over.
In fact, YouTube Studio is a type of online media player, so with which you can loop a YouTube video on Chromebook, Macbook, or any other type of computer.
How to Loop a YouTube Video on iPhone & Android
Want to loop a YouTube video on a mobile phone? To make this possible, you need to make sure that you've downloaded the YouTube app on your iPhone and Android devices.
Same as the online version, YouTube's mobile version also provides millions of up-to-date videos and surely you can upload or share your video here. Now, let's see how to play a YouTube video on loop just by a phone.
Download YouTube App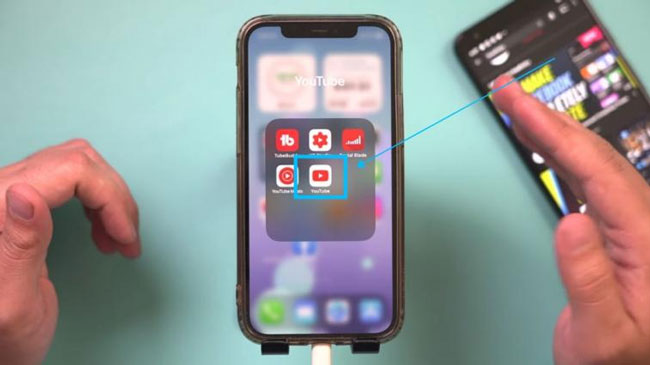 You can download the YouTube app on any type of phone and tablet for free. So for looping video on YouTube, don't forget to get it on your app store.
Begin to Loop a YouTube Video on iPhone or Android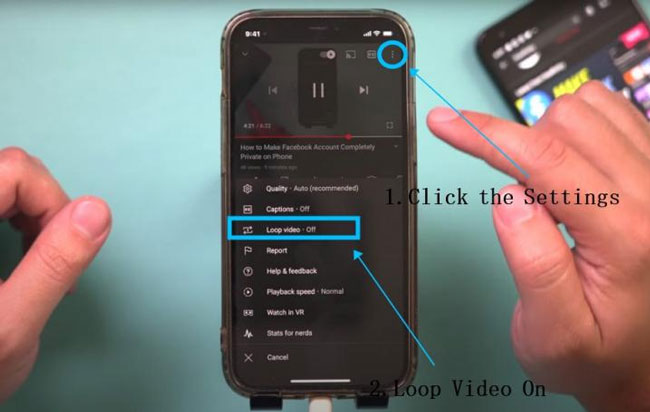 When the app is running on your mobile phone, you need to press the ┇ icon and then turn on the video looping option.
To be detailed, if the video loop option appears as "Loop Video · Off" by default, which means that the video won't be non-stop played. So you need to click it to switch to "Loop Video · On". In this case, if you do not close this option, every YouTube video you watch will be in the loop.
Tips: If you want to know how to loop any video on your iPhone or Android, just click here: How to Make a Loop Video.
TunesKit AceMovi - A User-Friendly Tool to Make Loop Videos for YouTube
Wondering what is a video that is looping within itself? Strictly speaking, making a looping video is different from looping a video on YouTube TV. To make a YouTube video loop, the basic elements to consider include: (1) A good YouTube video editor; (2) A clip with a recurring representation, but if you just want to make a video played over and over again, any type of clip is acceptable; (3) Background music.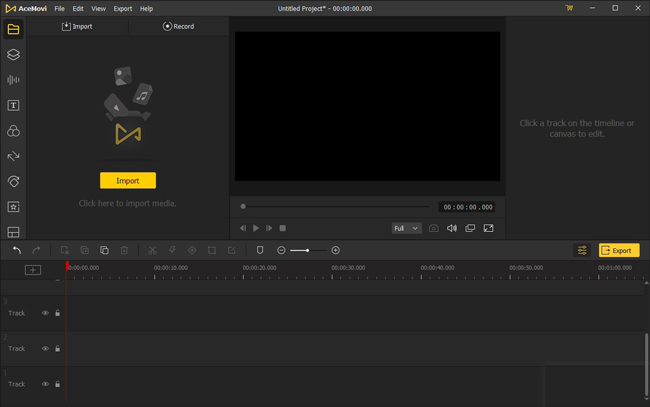 When it comes to picking up a good video editor for YouTube, TunesKit AceMovi is the best user-friendly software you cannot miss. AceMovi comes with an engaging user interface with which you can navigate to all the features and effects you want on one screen, for example, trimming out a video, cropping a video, reversing a video, and creating a split-screen video.
With TunesKit AceMovi, you can add lots of inbuilt background music and audio effects into the looping video. The formats imported are AVI, WMV, MKV, MP4, MOV, M4V, MPG, MP3, JPG, PNG, GIF, and so on. More importantly, by going to Export > Web > YouTube, you can export the video as 0.264 Codec, 16:9 aspect ratio, and HD. You bet, this is the best uploading format for YouTube TV.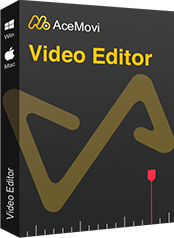 TunesKit AceMovi Video Editor
Security Verified. 7,046,916 people have downloaded it.
Pros:

Cheap subscriptions
User-friendly for beginners
Fewer lags in rendering 4K video
Easily make a loop video on Chromebook
25+ built-in background music & 160+ sound effects
Add text to YouTube video quickly
Great transitions, filters, animations, etc.
Cons:

On the free version, your video will come with a TunesKit AceMovi logo
How to Make a Loop Video with TunesKit AceMovi Video Editor (Include the Guide of How to Loop Only a Part of a YouTube Video)
Download and Install TunesKit AceMovi
First of all, you need to launch the recommended TunesKit AceMovi Video Editor on your desktop so download and install it.
Begin to Make a Loop Video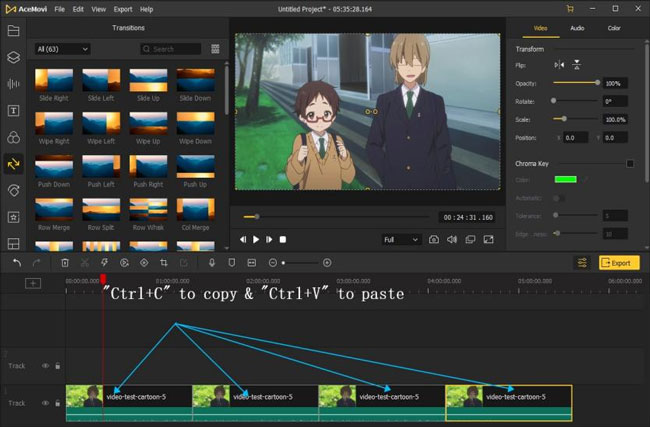 To import videos, just drag-n-drop the file under the timeline.
AceMovi accepts all of the shortcuts, here you can copy the video clip by Ctrl+C and then duplicate it by Ctrl+V. You can create multiple loops.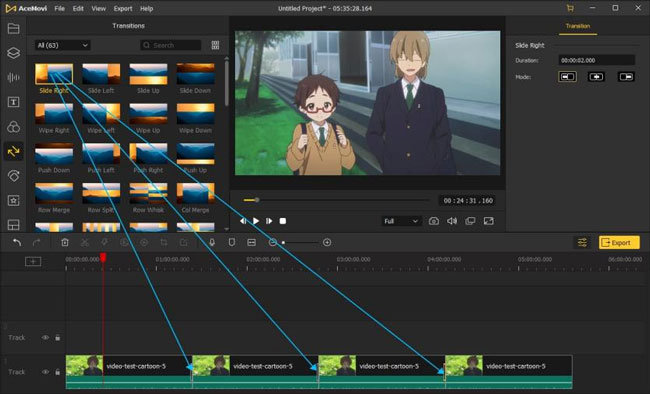 If you want to add transitions to the looping video to make it smoother and softer, go to the Transition panel and drop the wanted style between the two clips.
How to Loop Only a Part of a YouTube Video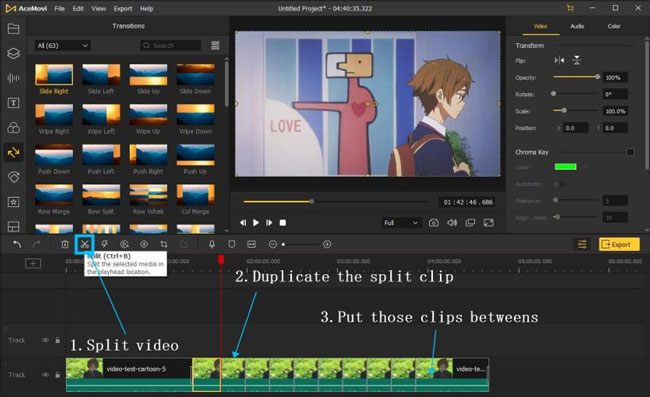 You need to learn how to split a video in this part. Find the ✂ on the toolbar? Click it to split out a part of your clip and then make some duplicates of it. You need to put those loops between the beginning part and ending part as well. Voila! That's it!
Download the Looped Video & Remove the Watermark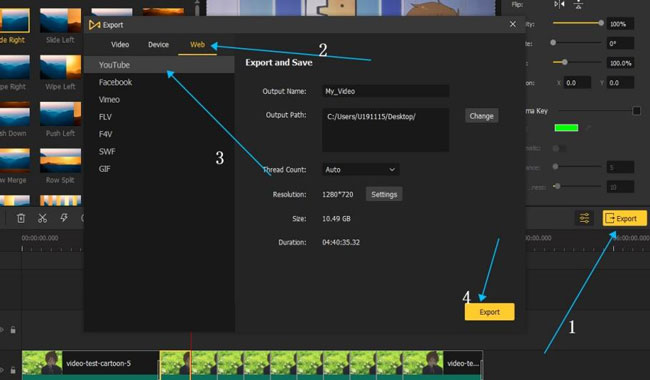 To upload the video on YouTube, you need to open up the Export folder and click taps Web > YouTube > Export. And the looped video will be saved in your folder. If you want to change the save path, you can change the Output Path as well.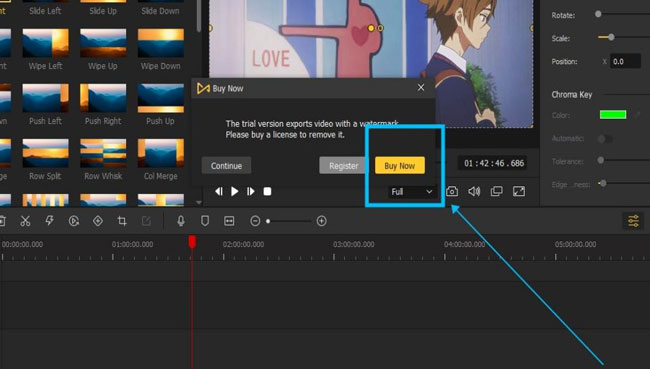 You'll find AceMovi's logo on your exported video, to remove it, you need to click the Buy Now to make subscriptions. Now, AceMovi' full version sales at $19.95/Month, $39.95/Year, & $59.95/Lifetime.
Final Thoughts
If you visit YouTube TV online, you can simply loop the liked YouTube by right-clicking the screen to choose the video loop option, however, you need to download the YouTube app if you want to make the liked YouTube video on loop for mobile. But if you want to make a looping video before uploading it to YouTube, a smart video editor like AceMovi can be of any help.
Have anything to share with me? Leave your comments below!