Video editing tools have now become an integral part of graphic designing and the movies industries. Whenever you intend to generate content for your audience, you'd have to design it perfectly.
Like the present era, audiences have also evolved to the next level, and no one likes ordinary content. Searching for an appropriate video editing tool is always a daunting task, to begin with. However, you can reduce your anxiety by opting for Kapwing Video Editor. It is a modem online tool that can assist you in making your audience happy and satisfied.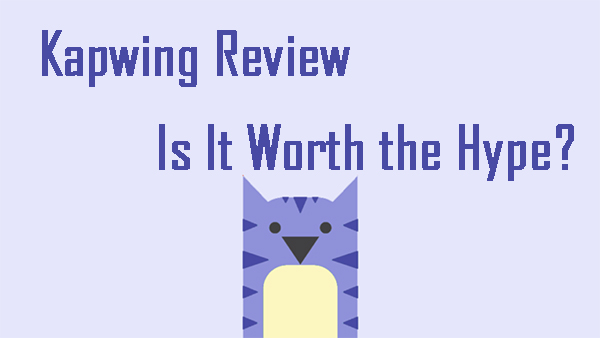 Here's the complete review of this outrageous editing tool.
Part 1. Overview of Kapwing
Kapwing is a sensational online video editor that can be accessed via its official website. Since it is an online tool, you don't need to download any software to serve your purpose. Kapwing video editor is famous for creating elegant slideshow videos for content creators and other users.
Almost every user loves using Kapwing due to its user-friendly interface and marvelous features. Moreover, if you want to share your edited video with your social media friends, Kapwing video makers allow you to do it without compromising the video resolution quality.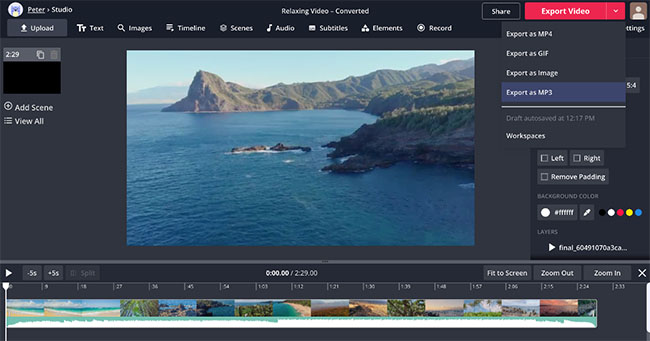 Pros:
Suitable and user-friendly for both professionals and amateurs
Allows you to share editors' video clips to social media platforms like Facebook, YouTube, DailyMotion, Vimeo, Instagram, etc
It is a web-based tool, and you don't need to download it on your device
Cons:
It can compromise the video resolution quality when your export the video file after editing it.
Features
Share edited videos with your
We live in the era of social media, where everyone wants to share personal content with friends. Everybody looks for a video editor that allows users to share content on social media.
Luckily, Kapwing is a pretty modern editing tool that can help you share your video files directly to social media platforms.
Audio Tools
The audio tool kit of Kapwing video editor online is something else. It allows you to explore many terrific audio options with ease.
Using Kapwing editor, you can mute your video and add several incredible audio options. Moreover, it also allows you to trim and adjust the volume of your audio.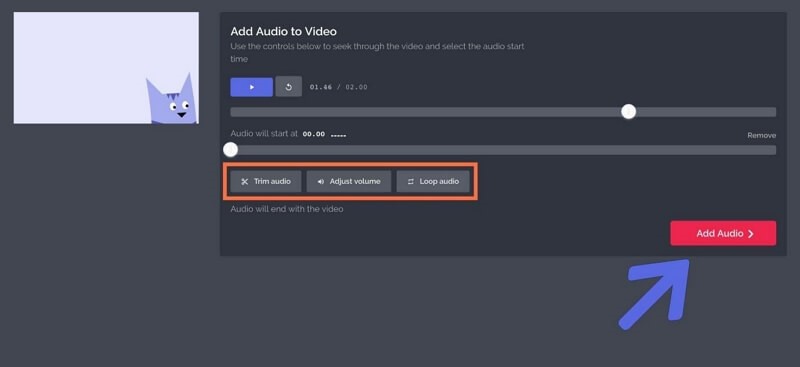 Merge and Split video
If you want to split your video, Kapwing makes your job easy by providing efficient opportunities to split the video in any manner you want.
Moreover, it also allows you to merge your videos files to make them more relevant and picturesque.
Video Speed Controller
Sometimes, it becomes the need of the hour to adjust the speed of your video clip. For instance, you'll need to slow down the speed of your content if you intend to convey a complex message to your audience.
Similarly, you can fast-track your video if you've to cover many aspects in a short video. Luckily, Kapwing also provides the video speed controller option to help you make the content of your choice.
Text animations and effects
Since Kapwing video maker is a multidimensional tool, it gives you many editing options to explore.
Using this outrageous online tool, you can add text to your content in whichever font style you'd like it to be. Moreover, you can also apply some stunning animations to your text to make it more watchable and elegant.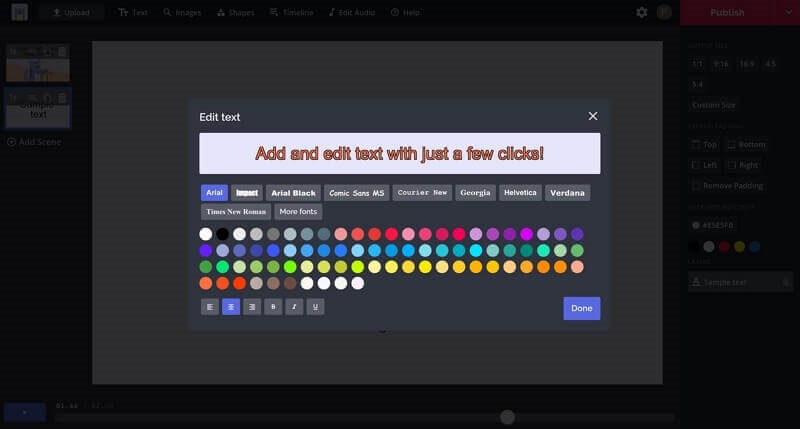 User interface
Everyone wants to find a video editor that can edit his videos effortlessly. Especially for newcomers who don't have prior knowledge of editing videos becomes even important to grab a user-friendly video editor.
Fortunately, you can make your wish fulfilled, opting for Kapwing Video Editor. Since it is an online video editor, you'd only need to visit its official website and can try exploring its editing features afterward.
Pricing
Kapwing is free to use, and you don't need to purchase its subscription to explore its features. However, when you explore your video after editing them in this editor, it tends to leave a watermark on it.
Unluckily, it doesn't offer you anything to remove that watermark. Instead, you'll need to eliminate the watermark by paying 20 dollars per month to Kapwing.
System Requirement
Kapwing is compatible with any device that maintains a strong internet connection. It works on iOS, Android, PCs, and Macs.
Part 2. Best Video Editor - TunesKit AceMovi
AceMovi Video Editor is a tremendous editing tool that can be a perfect alternative to Kapwing. Even though you'll need to download the AceMovi Video Editor, it offers more advanced and professional features than Kapwing. Moreover, it also doesn't compromise the video quality at any cost.
This video editor always makes your content look pleasing to the eyes and fabulous with its unique and worth appreciating features. In addition, AceMovi Video Editor also offers you a free trial version to understand the working of this outrageous software.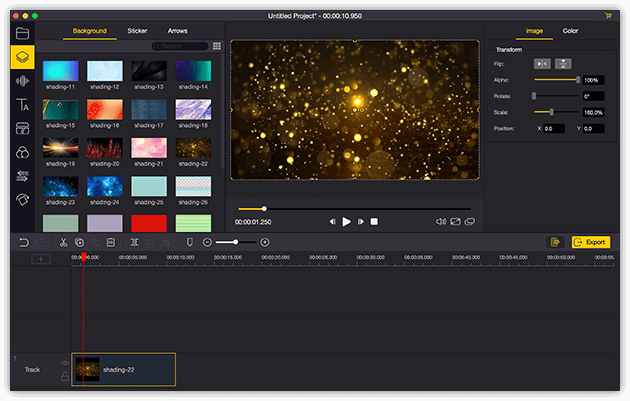 Pros:
You'll get a color masking feature with the TunesKit AceMovi editor that can make your film look unique and extremely attractive.
It allows you to crop or trim your video in no time.
You can adjust the speed of your video.
You've got a lot of fascinating animation and filter options to select from.
It helps you detach the audio file from your video with minimal effort.
You can add or remove the background music from your video.
Using its text toolkit, you can add titles to your videos.
It is pretty modern software that doesn't contain a daunting user interface.
You can also enjoy the presence of marvelous transitions using the AceMovi video editor.
Cons:
There's no significant disadvantage of this tool as of now.
Part 3. Final Thoughts
Kapwing Video Editor is a great source of inspiration for newcomers who want to enter the editing field. It comes with an intuitive user interface, making the job more than easy for newcomers.
However, if you want to edit your content more professionally, you can opt for AceMovi Video Editor. It is a versatile video editing tool that offers unbelievable editing abilities.
From adding sensational video filters to outstanding text to your video, AceMovi Video Editor has all it covered. We highly recommend this tool to you.