Online video editors are different from each other in the video-making field, not to mention their different orientations like the Biteable is brand-oriented and the Doodly is animation-oriented. But you can hardly find an online tool that is powerful & clutter-free for both individuals and businesses. Luckily, we have FlexClip - an easy-to-use toolkit to make videos for the brand, social media(YouTube, Twitter, and TikTok), marketing, family, and more. You will see a review of FlexClip login, pricing, features, and alternative in this sharing. You can start by creating templates or from scratch, most notably.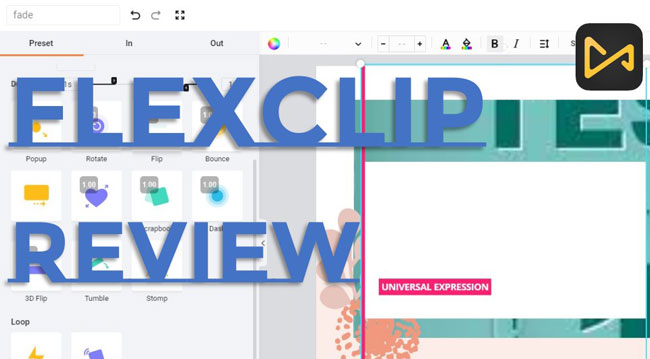 To Know All about FlexClip: What Is FlexClip Used for?
It's simply to say that FlexClip must be worthy of trying after you get the hang of it. FlexClip will become your video-making and -enhancing helper to a large extent. Here is the Q&A that has been asked by users frequently.
| Qestion | Answer |
| --- | --- |
| What is FlexClip | FlexClips is a website to edit and make videos. |
| Is Flexclip safe to use | You cannot trust it completely. Online video editors run depending on the internet and some of them are tested to be a scam. Simple edits can be operated with FlexClip, that's all I can say. |
| Is Flexclip free to use | FlexClip is not a completely free tool to use. |
| How to download FlexClip for PC | FlexClip download for PC is impossible for the simple reason that it is an online video editor. You can use it on PCs. |
| How do I cancel my FlexClip free account | Unfortunately, you cannot cancel your FlexClip free account unless you upgrade to the full version. The FlexClip full version can be canceled at any time. |
| Is it watermark-free on the FlexClip's free version | For exporting video at 720p, there won't be any watermark; for exporting video at HD or higher resolution, you need full licenses. |
TunesKit AceMovi - The Top FlexClip Alternative That Brings Advanced VFX & Is Professional in Editing Batch Files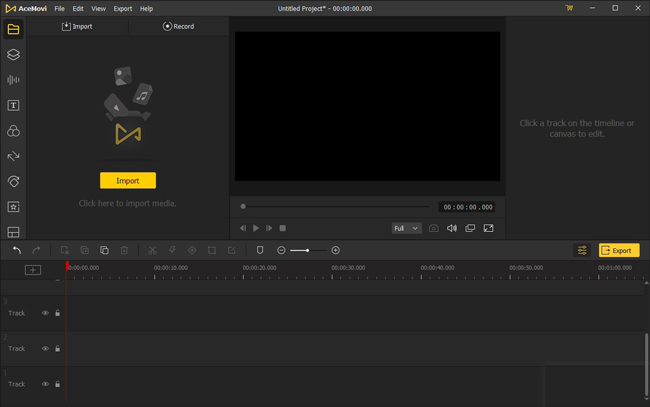 It's common to get stuck when using online video editors, especially in file importing and exporting, and certainly, FlexClip is not an exception. In this case, you must give TunesKit AceMovi a try, which is a powerful yet clutter-free video editing software. Compared to FlexClip, AceMovi is safer because the TunesKit Privacy Policy is committed to protecting your privacy and you can even choose to edit video offline.
Not to mention that TunesKit AceMovi gives users the a smart set of video editing tools like Screen Recorder, Webcam Recorder, Video Cutter, Video Trimmer, Video Slideshow Maker, Duet & React Video Maker, and Video Converter. You have access to advanced effects, for example, blurring video to create an atmosphere of dimness or change the video background with an VR world by the Green Screen.
TunesKit has released AceMovi for both Windows and Mac, both of them can be downloaded for free. All features are provided and available on the free trial version. Now click the following button to download AceMovi and learn how to make a video on your PC.
Lean How to Edit Videos Easily with AceMovi
FlexClip Pricing

FlexClip offers 4 plans - Free, Basic, Plus, and Business. The final price will be changed according to whether you bill it monthly or annually. Here are some detailed differences between the four current plans offered by FlexClip.
| | FREE | BASIC | PLUS | BUSINESS |
| --- | --- | --- | --- | --- |
| Price (Billed Monthly/Annually) | 0 | $9.99/$5.99 | $19.99/$9.99 | $29.99/$19.99 |
| Export Resolution | 480p | 720p | 1080p | 1080p |
| Stock Video in a New Project | 1 | 1 | 5 | Unlimited |
| Saved Projects Online | 12 | Unlimited | Unlimited | Unlimited |
| File Export Length | 1m Max | 3m Max | 10m Max | 30m Max |
| Cloud Storage | 0 | 10 GB | 30 GB | 100 GB |
| Footage Hosting Space | 1/account | 50 GB | 100 GB | 1TB |
| Reseller Rights | No | No | √ | √ |
FlexClip Screen Recorder: How to Record a New Footage Online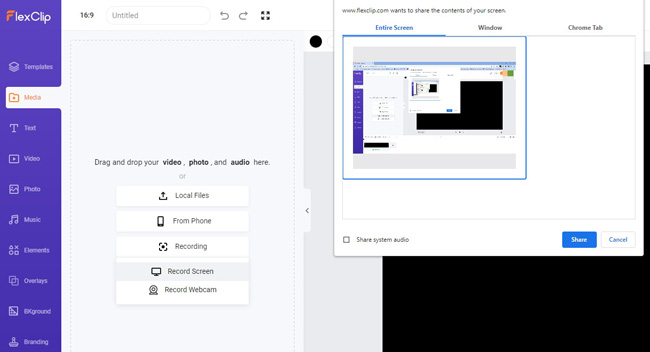 All users either record the full screen in real-time or record the scene by the webcam recorder. When you want to record the screen, there will be more options, like recording the entire screen, recording the specific window, or recording the chrome tab. To do this, you need to click each button to make a switch among them. When you are ready, click the Share icon.
Alternatively, in the webcam recording mode, you need a peripheral camera at least, and remember that better resolution makes better quality. The aspect ratio can be preset at the very beginning, so you need to turn to 16:9 if you want to create a video for social media like YouTube and Facebook, and some platforms like Instagram and TikTok require uploaded videos with a 9:16 aspect ratio.
See More: How to record video with webcam.
FlexClip Video Compressor & Converter: How to Compress/Convert Videos Online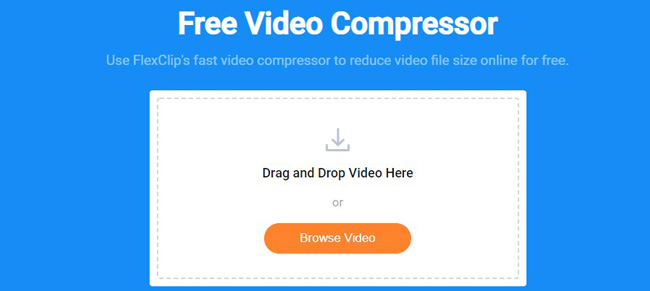 The basically tutorials you need to learn is:
Step 1. Choose a video;
Step 2. Do some settings;
Step 3. Click to compress the imported video
If you want to use FlexClip Video Compress to compress videos online, some tips you need to know in advance. Specifically, compared to TunesKit Video Converter, FlexClip Video Converter only supports MP4, MOV, M4V, WebM. You can do all the workflow on the drag-n-drop canvas. Then go to change the compressed quality and resolution. The resolution can be set as original, 360p, 480p, 720p, and 1080p.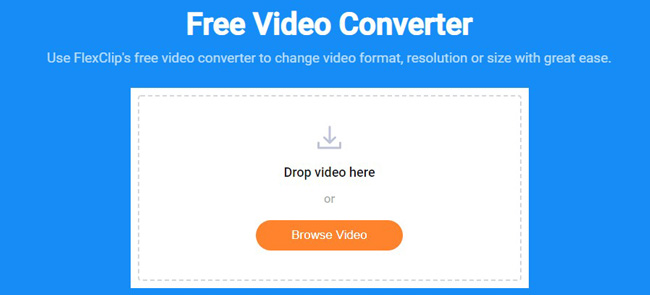 In the bare-bones window, you can switch to other fast video editing tools like Video Trimmer, Video Flipper, GIF Maker, MP4-to-GIF, Motion Graphics Maker, Online Montage Maker, etc. To use FlexClip Video Converter, you need to browse a video first, then set the resolution, format(MP4, MOV, M4V, & WebM), and quality. Besides, both the FlexClip Video Compressor and Converter can be accessed by web search.
FlexClip Slideshow Maker: How to Make a Video Slideshow Online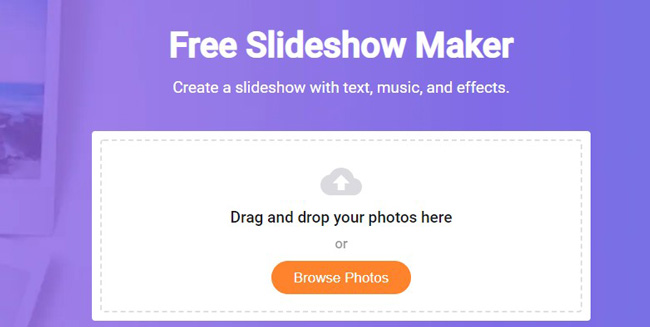 Creating a video slideshow with pictures and music is one of the most popular ways to capture life and make your content go viral. You need to go to the FlexClip Slideshow Maker interface and import your photos sequentially, then choose a built-in template from stock for free. Next up, FlexClip will pop up the streamlined interface to help you make the final editing where you have access to add background video, overlay texts, apply VFX, and share to social media.
FlexClip Video Effects: How to Fade Overlays in & out on FlexClip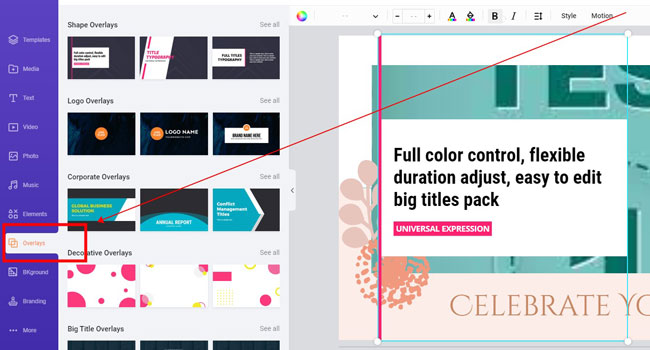 FlexClip features Shape Overlays, Logo Overlays, Corporate Overlays, Decorative Overlays, and many more types of overlays. You can click to choose one of them from the stock, and there won't be any limits or ask you to upgrade your account. It's allowable to customize the overlay on the canvas directly.

Now go to the Motion panel and tap the Fade effect. Suffice it to say that you will have opportunities to change the category, general mode, and duration, or set the loop effect to the Fade effect.
Lastly
You can start with a video template in FlexClip video editor, or choose to start from scratch. Making video editing in the streamlined workflow is good, yet you can search for specific tools from the web page as well, such as the FlexClip Video Compressor and FlexClip Video Converter.