For those who are entry-level users in the field of video editing, Animoto is a good assistant whose large video template stock and simple layout make itself stand out from many sought-after online video editors like Kapwing and InVideo. However, Animoto is furnished with unique effects and distinctive experiences so you'd better try this video maker beforehand. That it! If you want to learn how to use Animoto or haven't decided to buy it or not, you can read this page of a thorough Animoto reviews of price, advantages and disadvantages, alternatives, and commonly-used features. Let's take action!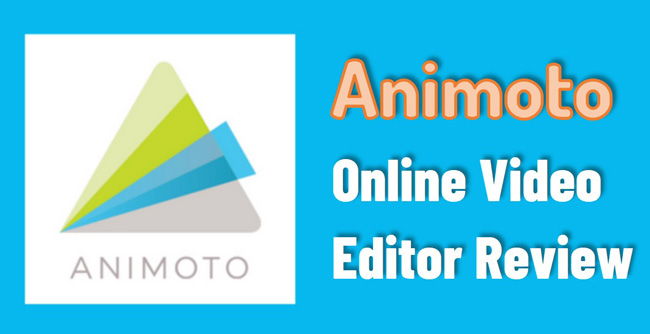 FAQs to Animoto Online Video Editor
Is Animoto Completely Free? How Much Does Animoto Cost?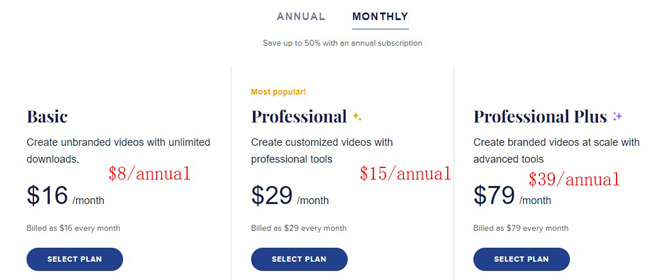 Animoto is a paid online video editor and does not offer any free service for users to download their videos. However, users are allowed to share the link on social media with branding watermarks.
There are 3 premium accounts - Basic, Professional, and Professional Plus. With a higher license, you can enjoy a better user experience. It's available to choose from the monthly plan and the yearly plan. By the way, if you just want to export video on 720p/480p, Kapwing and FlexClip can be your options.
Is Animoto a Good Website to Edit Videos?
Based on the explicit UI and off-the-shelf video templates for popular projects like education, promo, tutorial, and birthday, Animoto is super efficient for stunning video creation. In addition, it saves your edited videos online so you can download and re-edit previous projects on other computers.
Is Animoto Easy to Use for Beginners?
Animoto is fit for entry-level editors. There are several buttons set upon the toolbar in the top left corner to help you add music, edit texts, convert aspect ratio, and operate video recording. Customizing the timeline with texts is simple and easy, which requires you a few clicks to fine-tune the color, font, size, and style.
The Pros and Cons of Animoto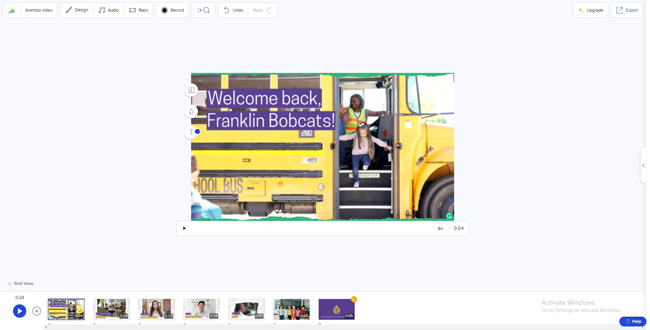 Tons of types of video editing tools are shared in the market, but every one of them has two coins and Animoto is not an exception. For example, compared to its best alternative AceMovi, Animoto is streamlined with a single track and limited media formats supported. Here are the Animoto reviews of pros and cons.
Pros:
Startling video templates with ready-made texts and music
Store video online for free
Design subtitles and watermark
A vast library of music
Screen recorder
Upload video on social platforms
One click to change layout and color
Cons:
Registration required
Buy the license for downloading
1080p resolution is paid only
Exporting with watermarks
Non-linear operating style
Some of the music has copyright
AceMovi: The Best Alternative Software to Animoto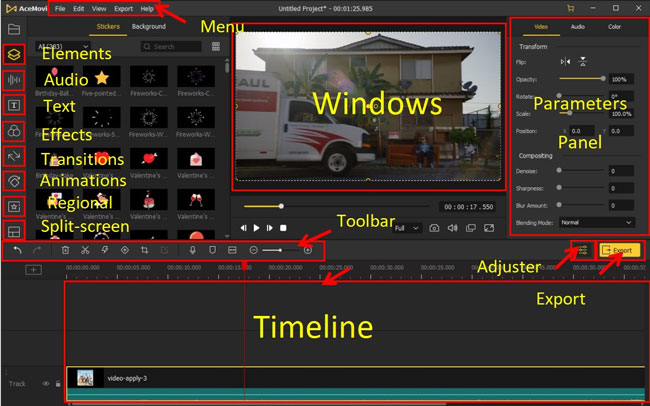 The point that there is no channel to download the video for free on Animoto bothers a lot of users, not to mention the output quality and format. So we tested video editing programs and discovered AceMovi Video Editor, which helps users to export video on HD(720p)/Full HD(1080p) quality in minutes.
By comparison, AceMovi is a time-saving option because of the non-linear timeline and easy-to-learn experience. In other words, with AceMovi, you can edit, trim, record, crop, convert, compress, resize, reverse, extract, and perform more functions on one screen.
One top of that, AceMovi comes with advanced VFX that you'll like, including a green screen and split-screen. To be detailed, users can change their video background with the Chroma Keying effect and split the monitor screen into different aspects. Now, download this software on Windows or Mac is available, just click the buttons.
AceMovi Video Editor
User-friendly experience
Support 720p/1080p/2160p quality
Record screen in real-time
Free music and sticker stock
Trim, crop, and edit multiple files
Download at various video formats
Improve file quality up to 60fps
Animoto Screen Recorder Review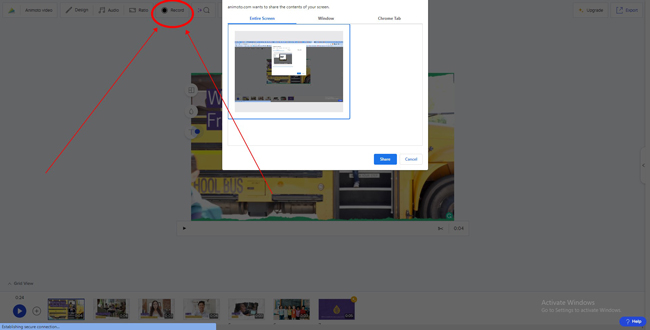 Capturing a new clip by Animoto Screen Recorder helps users to start quickly. For recording a video on Animoto, you need to click the "Record" icon from the toolbar. When the canvas pops up, you should choose the content of your screen to record, which can be the entire screen, window, or Chrome tab.
Click the "Share" > "Record" buttons to commence it once you're ready. Then tap on the "Stop" and whether determine to save the recording or not. The recorded clip will be automatically saved on the Library plate of your Animoto account.
Animoto Reviews of Video Editing Elements & Resources
1. Video Templates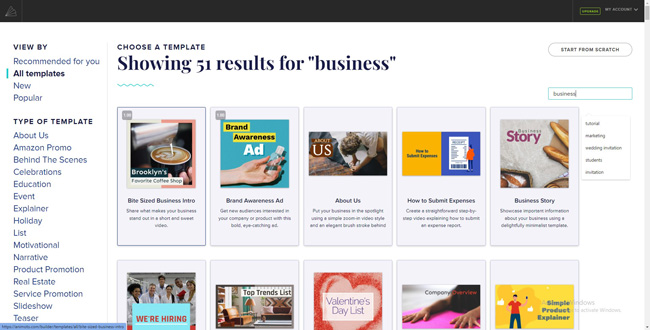 Animoto allows users to begin with a ready-made video templates or from a scratch. If you are about to produce a video for education, marketing, birthday, or other projects, you can search for and choose a fantastic video template at the very beginning.
Surpringly, all of the template samples can be tried for free and you can pick up the one based on its tags. For different platforms, it's also able to convert the aspect ratio of the video to 16:9, 9:16, or 1:1.
2. Music Stock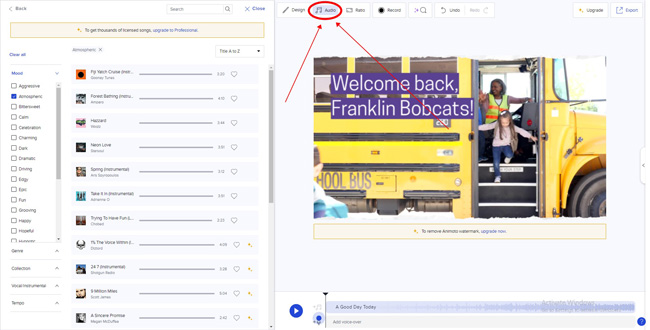 Animoto video editor comes with a handful of audio resources in stock, which can be added to the timeline based on the mood, genre, collection, vocal/instrument, and tempo. You can search for wanted audio and click the "+"/"Add to Timeline" to use it directly. However, the majority of the music can be only unlocked with a premium account.
As for editing audio for your video, Voice-Over Recorder is embedded within Animoto. That is to say, you can upload multiple voice-overs or record a new soundtrack online free with Animoto.
3. Design Texts/Subtitles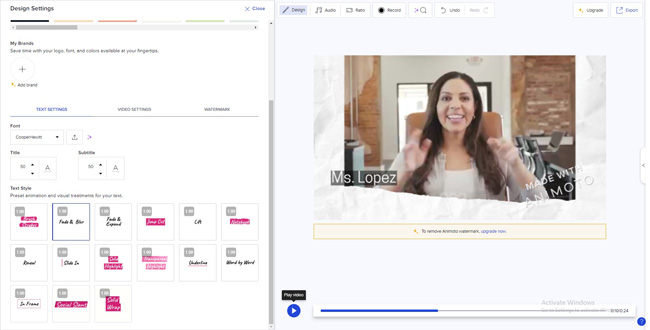 It's accessible to change text content, font, size, position, and color on the canvas directly. You can just click the text box to change its position in real-time. For designing text styles, you should navigate to the menu button "Design" > "Text Settings".
The "Text Style" panel provides users with animation and visual treatments to edit texts. Besides that, you can determine the font, title, and subtitle genre with the wanted styles.
The Bottom Line
That's the complete review of the Animoto social video editor. Up to now, it's unable to download the edited files from this tool for free, while some of the music and text features are only open for paid licenses. In such conditions, you can choose the best alternative AceMovi on your computer to enjoy royalty-free video editing elements.