Making a stop-motion video has already become quite popular on social media platforms — even Instagram has added a camera option that lets you record a lengthy sequence of photographs, which are then converted into a stop motion video that you could showcase on your Stories.
Often, you'll spend much time and effort in taking hundreds of snapshots and then putting them together as a whole. That would be painful, wouldn't it? If you have a good video editor, the workflow for making this animation will be very easy. Bingo! Here, I'm going to show you the 3 best ways to make stop motion videos for Instagram, as well as the best video editors you must love. Let's go!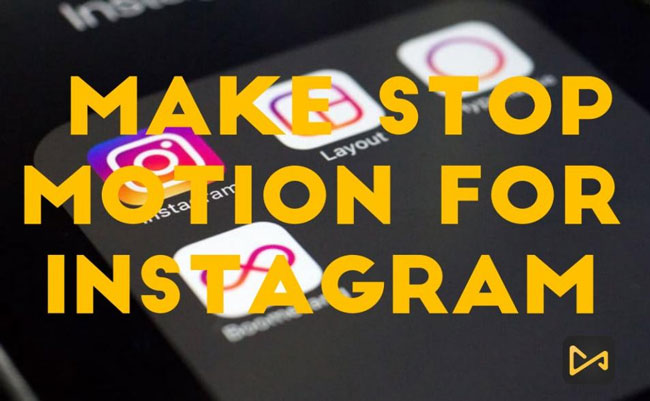 What Is Stop Motion Video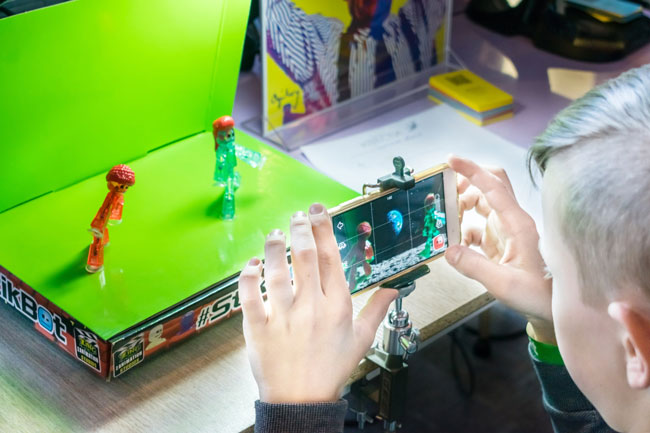 You might have heard about this method from stop-motion films for example Grommit and Wallace, in which the items seem to be moving on their own.
Unfortunately, there is no evidence of witchcraft or supernatural powers at work. Stop motion Instagram animatronics is a type of animation in which an arrangement of discrete images is stitched together at a fast speed to move is used for illustrating a story. It creates the appearance of magic and is a very engaging style of short-form video that can be used in your social media marketing campaigns.
Usually, as FPS changes, you can also create a stop motion video, but most video editing software can only support 24+ FPS so it's difficult to make a standard stop motion effect in video.
How to Make a Stop Motion Video on Instagram
Being innovative with your content, the use of stop Motion on Instagram can attract the attention of your favorite businesses. It wasn't long ago that Instagram announced that the stop motion would be featured in the Stories plate, which generated quite a stir on the Internet. Even though it seemed to be a promising feature on paper, the function is still largely obscure among social media users in 2020.
Stop motion videos Instagram is merely a series of consecutively captured photographs that give a sense of movement to the viewer. They are becoming increasingly popular on social media because they can make stories on Instagram and other social platforms fun and interesting. Now, you can apply this tools to edit Instagram videos!
Open Instagram App & Go to Stories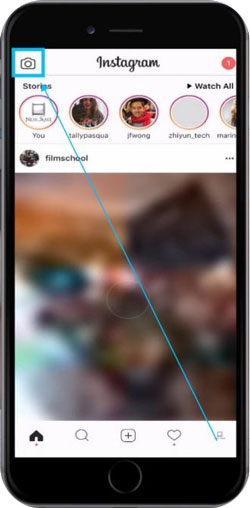 After launching the app, you should choose the Camera icon located in the top left corner of the screen to begin taking pictures. When a new box appears, you may choose the style of Instagram story you like to produce. You can choose to go live, conventionally shoot a video, or utilize the app's Boomerang tool, among other options.
Begin to Make Stop Motion Videos on Instagram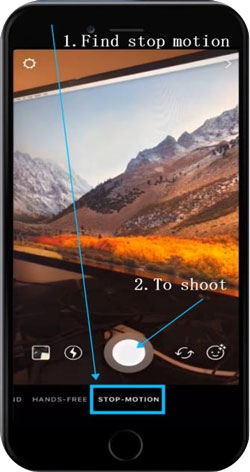 The Stop Motion option can be found towards the end of this menu, and after you've selected it, all you have to do is push the white button in the center of the toolbar, which is situated near the bottom of the screen to begin capturing photographs.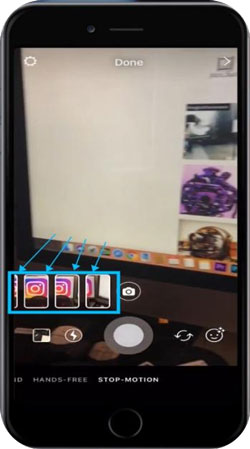 Instagram now restricts the number of photographs you may capture using the stop motion tool to 10 per session. When you have finished the process of creating a stop motion film, click on the "Done" button at the top, and then choose stickers to include in the tale you have produced by selecting them from the drop-down menu that appears.
Use Instagram to Make Funny Edits on the Stop Motion Video
You Can Add Stickers and Texts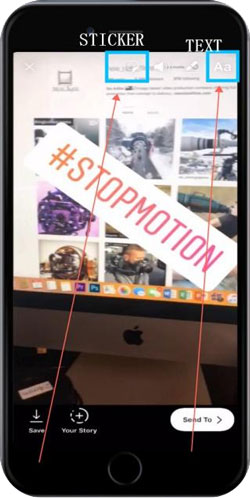 Instagram contains a vast selection of text templates and stickers. If you want to add captions or subtitles, find the toolbar and click the buttons to add them.
You Can Make a Zoom in/out Stop Motion on Instagram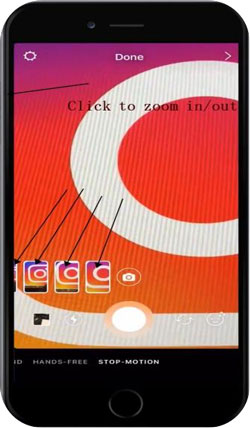 The zoom in/out effect will render a kind of going to something or leaving away from something gradually. This feature is quite fit for making a stop motion video on Instagram. To make it, click the volume +/- icons set on side of your phone.
Share or Download Instagram Stop Motion Video
Good! You made it! To share your stop motion movie on Instagram or Facebook, click on the Send To option and choose whether you plan to share it with all of your Instagram followers or just a few of them. So, download Instagram stop motion right away!
TunesKit AceMovi - Best Software to Do a Stop Motion Video for Instagram on PC
There are some reasons you need to edit video on PC: (1)To edit multiple video, audio, and image files; (2)To enjoy a more stable editing experience; (3)To apply more resources like filters and transitions; (4)To use more advanced edits like split-screen and Chroma Keying, etc.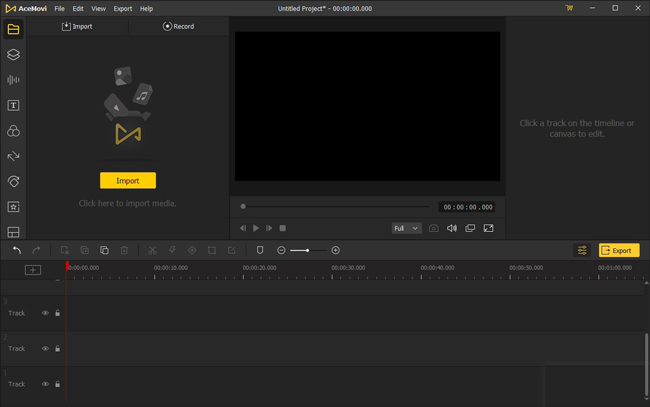 If you want to find a good video editor to make stop motion videos for Instagram, you won't be regret downloading and installing TunesKit AceMovi. This is a powerful video editor that offers a wide range of effects and transitions to enhance your Ins videos. AceMovi includes a screen/webcam recorder, which can capture both visuals and your computer's sound as you use it.
AceMovi is a well-established video editor equipped with features like making a split-screen video, overlaying filters, inserting animations, adding texts or subtitles, and setting background music from stock, among other things. The user-friendly interface compiles all of the effects and tools you'll need to make your video excellent!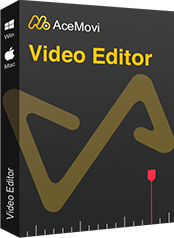 TunesKit AceMovi Video Editor
Security Verified. 6,725,009 people have downloaded it.
Pros:

You may create stop motion videos in just a few simple step
Filters, transitions, text, sound effects, and music are all included
Able to make a great slow-motion video for Instagram
An interface that is easy to use
You may import as many photographs or videos as you wish
Cons:

To remove the export watermark, a full license is required
How to Make Stop Motion Instagram by TunesKit AceMovi Video Editor
Get TunesKit AceMovi
Download, install and open TunesKit AceMovi on your computer. Now, AceMovi has released both the trial version and the full version. And the full version leaves a big discount to $59.95/Perpetual, $39.95/Year, & $19.95/Month.
Starting Making a Stop-Motion/Slideshow Video for Instagram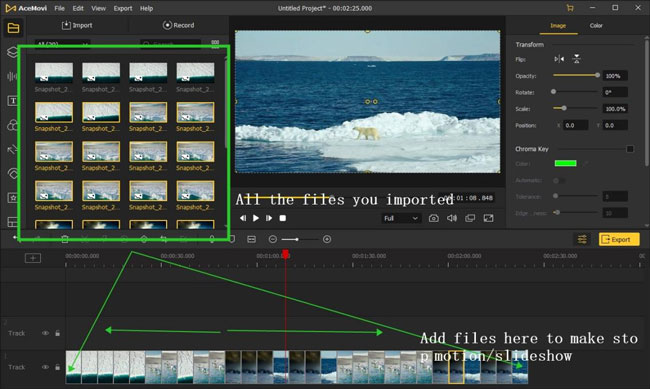 To add your images to the Timeline, just drag and drop them into the timeline panel. Alternatively, you may use the Ctrl+A keyboard shortcut to select all media files and drag them to the Timeline. If you wish to change the order of the photographs, right-click on the media box and choose "sort by name, duration, type, size, and date." You may then sort the photos by any of the criteria listed above.
And here you can rearrange all of the images as well as set their duration (0.1-0.3s could be better). Lastly, click the ▶icon to check the result in real-time. Once you're satisfied, press the Export icon!
Download Instagram Stop Motion Video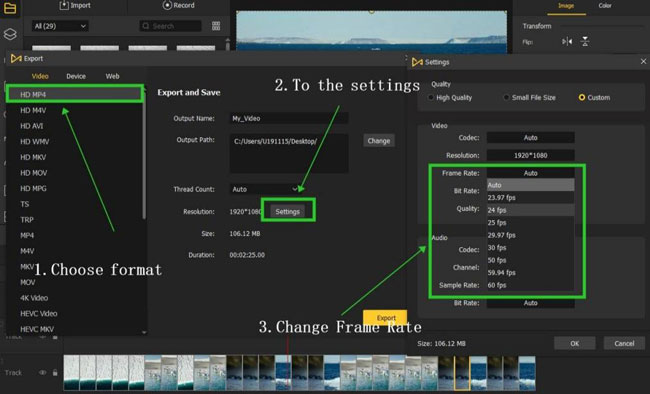 Once you've finished editing your movie, click the Export button in the center of the screen to save it to your computer. Clicking on the Settings button, you will customize the output settings like resolution, codec, frame rate, quality, etc. You may also modify the output location by selecting it and clicking the Change button.
Best Alternative Options of Stop Motion Apps for Instagram
Below are some other alternatives for making a stop motion video for Instagram, they're iMovie for Apple and Adobe Premiere Rush.
How to Make a Stop Motion Video for Instagram on iMovie (for iPhone and Mac)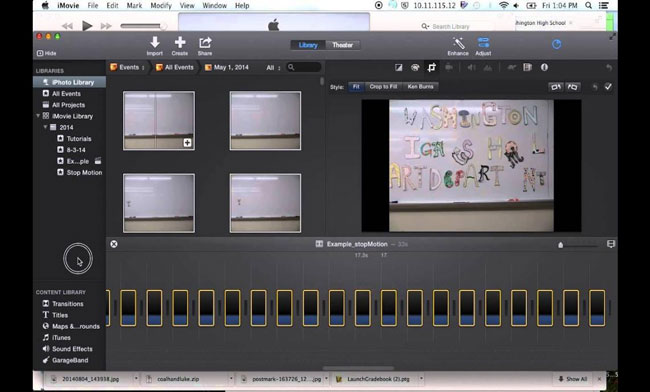 Are you interested in learning how to create a stop-motion film using iMovie? It's a rather basic process! Nothing more complicated than importing your images into iMovie and creating a slideshow that will play like a stop-motion movie. Here's how it's done.
Step 1: Open iMovie and tap on the Plus button to start a new project;
Step 2: Select all your favorite photographs you wish to include and press the Done button. Your photographs will show in a timeline below the video, which you could go through;
Step 3: To turn off the Ken Burns Enabled function, select each clip in the Timeline and pick Ken Burns Disabled;
Step 4: Then, drag the finger over the Timeline to reduce the time each clip is shown on screen. It takes just 0.3 seconds to complete the shortest option, which is perfect for stop-motion videos;
Step 5: Then, hit the Finish button when the Ken Burns effect is removed for all the videos and edited them down to 0.3 seconds in length;
Step 6: To download the Instagram stop-motion video to the Camera Roll, choose the share icon from the toolbar.
How to Do a Stop Motion Video for Instagram Using Premiere Pro (for Windows & Mac)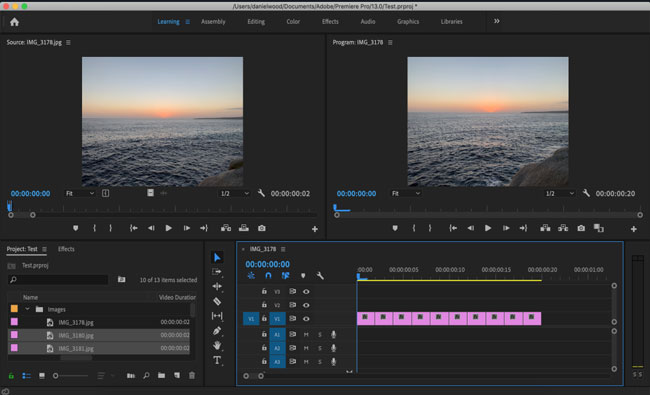 Premiere Pro enables you to do much more than simply make stop motion animation movies to share on Instagram since it is loaded with a comprehensive collection of features that may assist you in increasing your brand's visibility on social media platforms.
There are more than 700 element templates to select from, and each of them allows you to customize your photographs and videos to meet the requirements of Instagram. However, the free version of the software only provides a limited set of features, and you have to purchase the Pro version if you like to use all of the picture and video editing options that Premiere Pro has to offer. Here comes the tutorial.
Step 1: Create a new project and drag your images into the Premiere Pro import area;
Step 2: Select all files (shortcut: Shift-Click) and press the Speed/Duration on the menu to set it as 0.1s-0.3s;
Step 3: Right-click the first photo and hit the New Sequence From Clip then circle all other photos;
Step 4: Now you can check the effect in real-time and export it once satisfied.
Conclusion
Stop motion animation is currently in the early stages of development, so it may be some time before you could use it to produce films that are of professional quality. All video content providers who want to wow their audience with stop motion films should consider using a proper video editor. Can you give me your feedback after using those stop-motion-making apps and software mentioned above? Leave your comments!