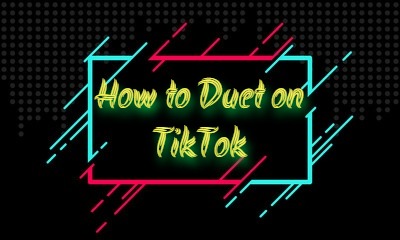 Making a TikTok video is fun. But what's more fun is that you can create a duet video with someone else on this platform. How does TikTok Duet works? It allows users to create videos featuring an initial video and make both videos appear side by side on the screen. Users can also choose from one of the four layouts: a left and right layout, react layout, top and bottom layout, and three screen layout.
In this tutorial, you'll learn how to duet a video on TikTok and an alternative way to make a better duet video for TikTok.
How to Duet Someone on TikTok
In this part, I'm going to show you how to make a duet video on TikTok. Make sure that you have the latest version of TikTok installed on your phone and a TikTok account.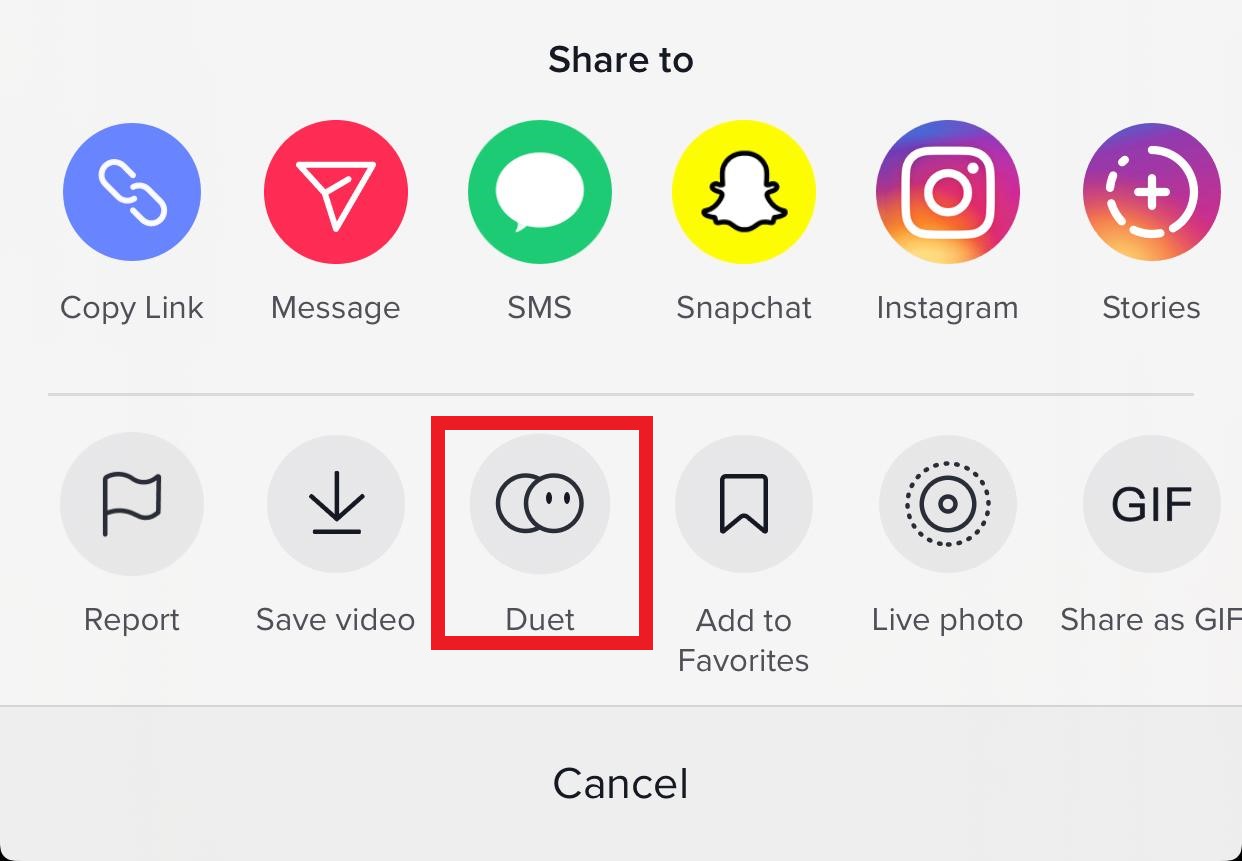 Step 1: Open TikTok and find the video you want to duet with.
Step 2: Tap the Share button at the bottom of the sidebar menu on the right.
Step 3: A "Share to" menu will pop up, tap Duet.
Step 4: Tap the Record button to start recording your video content. Your video will appear on the left.
Step 5: When you finish, you can check your video. Then add stickers, effects or text to your video.
Step 6: Tap Next, add hashtags and description for your video. Then share it on TikTok.
FAQs about How to Duet A Video on TikTok
1. What Video Can I Make Duet with?
A: You can make a duet with any TikTok video from a brand, celebrity, friend, or even yourself, as long as the creator allows you to use the video.
2. How to Disable Duet in TikTok?
A: To disable duet in TikTok, you need to go to the Private Settings. Head to Account Settings > Privacy and Settings > Privacy and Safety > Who Can Duet Me. From there, you can choose "Everyone", "Friends" or " OFF". The "OFF" option prevents anyone from using your video. The "Friends" option means only mutual followers can duet with your video. Choose one option catering to your needs.
3. How to do a Duet on TikTok with Yourself?
A: After you have made the first video, you can do a duet on TikTok with yourself following the above process.
4. Can I stop one person from doing a duet on my videos?
A: The only way to do this is to block the other users' account. Some users have issues with harassment (i.e. a person doing a duet or stitch with all of their videos), in this case it's useful to block the user.
Alternative Way to Make A Duet for TikTok
The duet option on TikTok will only appear when the initial video creator enables this feature for other users. If you still want to make a duet video without the duet option, there's still an alternative to do that. With TunesKit AceMovi, you can easily make a duet video for TikTok using the split-screen feature.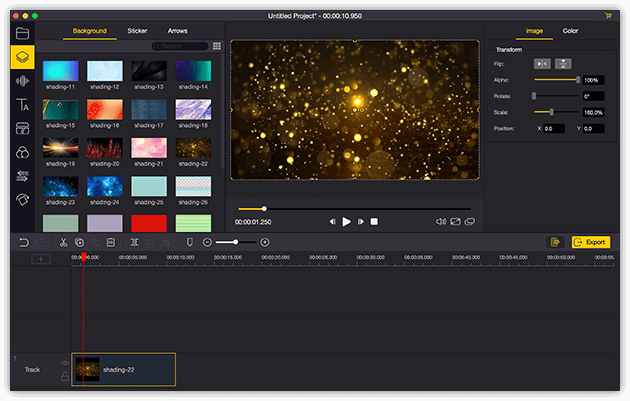 TunesKit AceMovi Video Editor is a powerful video editor that provides multiple effects and transitions. It comes with a screen recorder which can record images as well as the sound coming out of your computer. As a well-established video editor, AceMovi is mounted with features like split screen, filters, animations, texts, and music library. The user-friendly interface comes with all the effects and tools you need to embellish your video. You can easily make a duet video using the split-screen feature.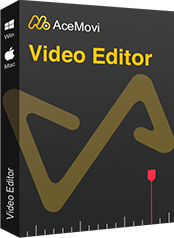 TunesKit AceMovi Video Editor
Security Verified. 5,481,347 people have downloaded it.
Basic and advanced features that make your video better
Multiple filters, transitions, text, sound effects, music
User-friendly interface
Import as many photos or footage as you want
Make a TikTok duet with ease
Next up, I'm going to show you how to make a duet for TikTok in TunesKit AceMovi. Before you edit your video, make sure that you have already installed TunesKit AceMovi on your computer.
Add Media Files to TuneKit AceMovi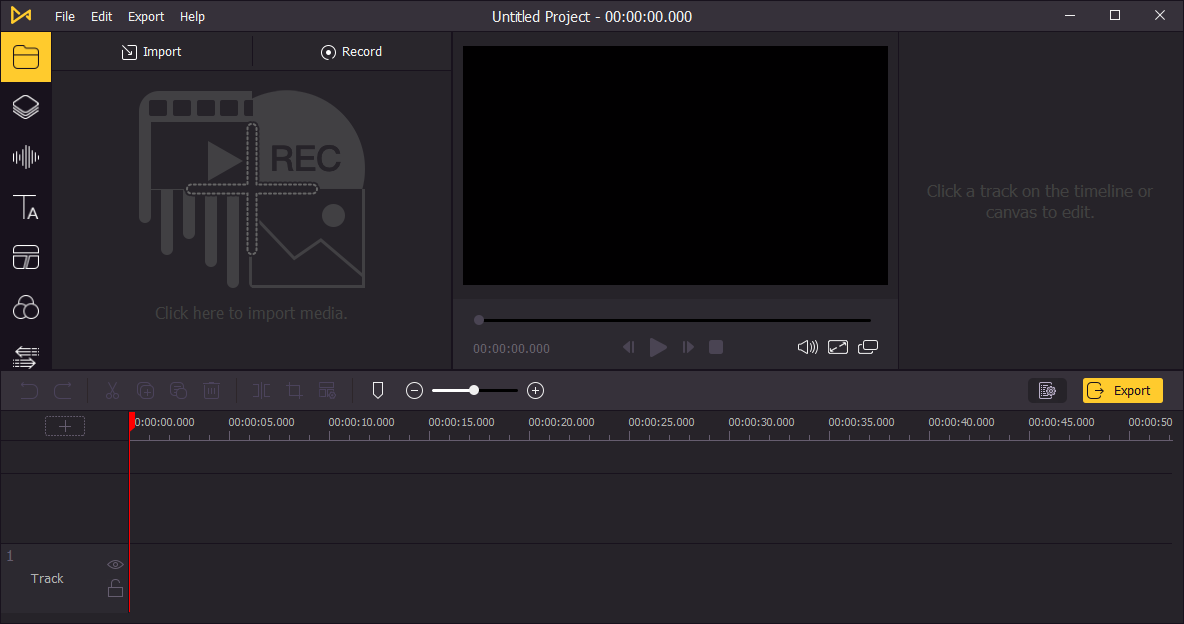 Open TunesKit AceMovi on your computer, then import the video files downloaded from TikTok to the media box. Also you'll need to import your own video for the duet. You can click on the import button to upload or directly drag and drop the video files into the box.
Add A Split-Screen to the Timeline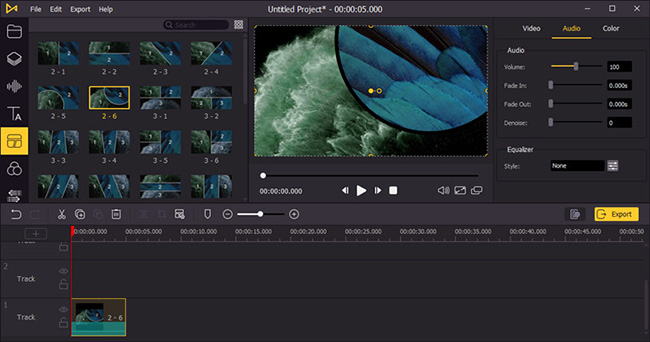 Click on the

button on the left sidebar and choose a split screen preset. Drag and drop it to the timeline. A new window will pop up for further editing.
Add Videos to Screens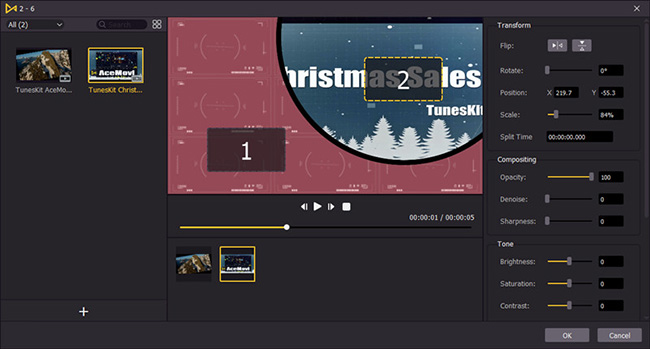 Drag your videos into the screens. You can click the Play button to preview it, or do some basic editing such as flip, rotate, change the position, opacity, brightness, saturation, contrast, etc. to make it better. After that, click the OK button to save.
Add Elements to Your Duet Video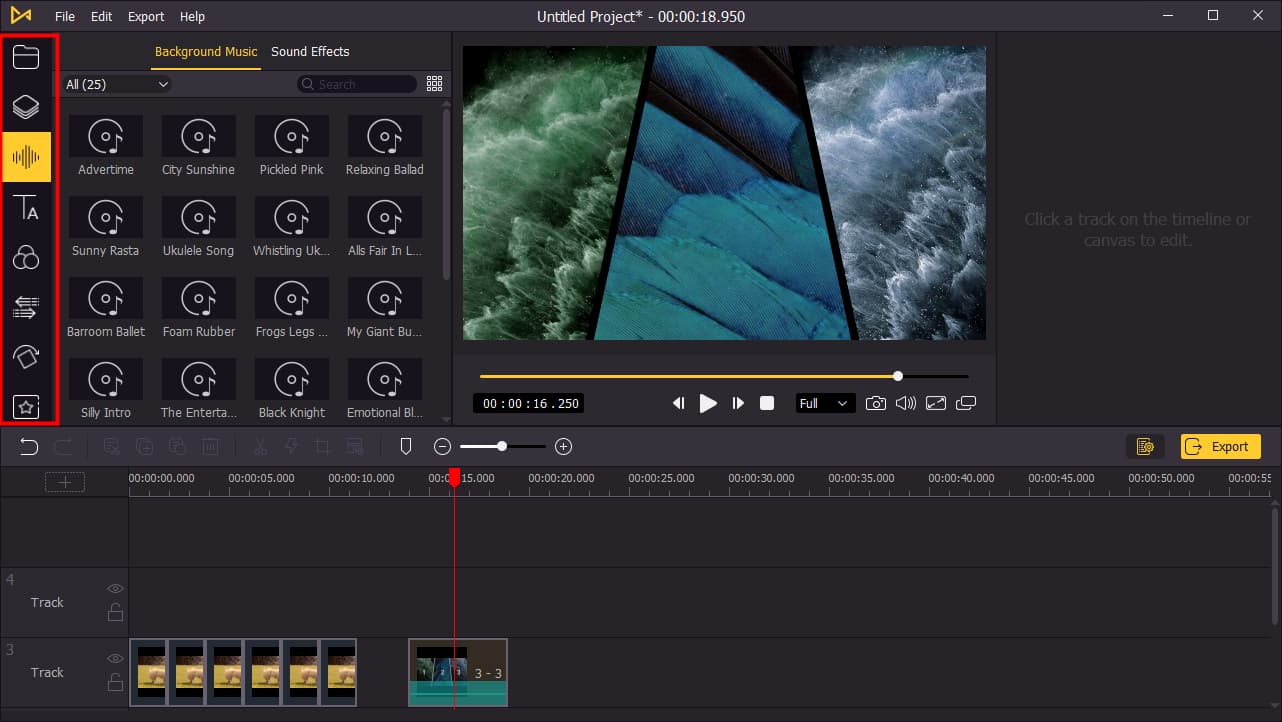 Back to the main interface, you can add elements like stickers, backgrounds, background music, sound effects to your duet video applying features in the left sidebar.
Also, you can apply filters, transitions, animations and regional effects to make your duet video even better.
Export Duet Video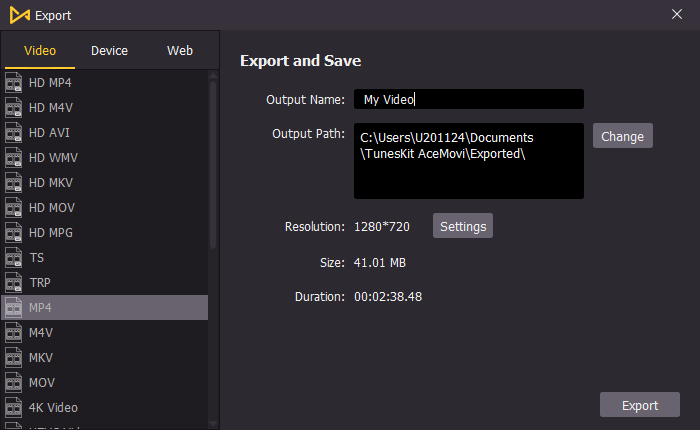 Once done editing your video, click the Export button on the middle left and export your video. Click the Settings, you'll be able to choose the output parameters. And by clicking the Change button, you can change the output location.