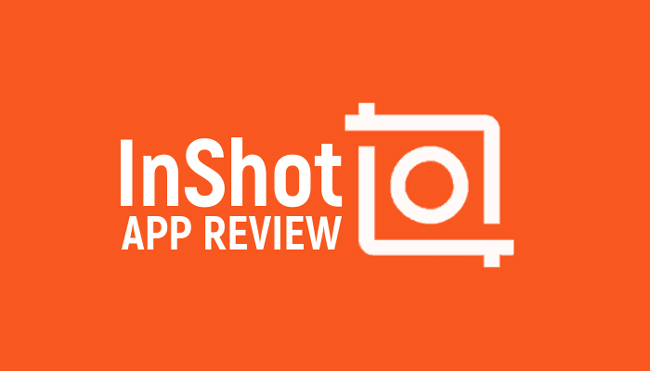 InShot Video Editor is a very popular and straightforward application that lets you edit video, changes pictures, and make collages on your mobile phones. And InShot has plenty of funnies to enjoy without spending any money, but there are more features you can use if you made one-time purchases or a subscription.
Right here, if you want to better your using experiences with InShot Video Editor, you can read this InShot review where we'll let you know InShot's UI, pragmatic features, pricing, FAQs, and the best alternative on PC.
Part 1. Full Review of InShot Video Editor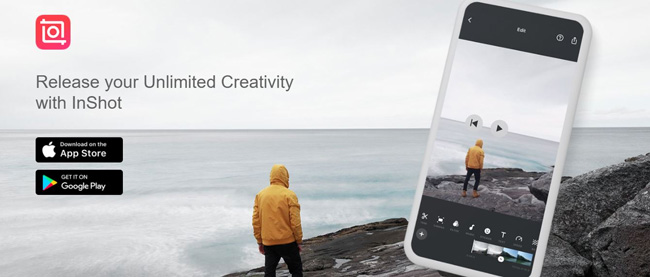 For Android and iOS, InShot video editor is a popular video editing tool. It's favored among content makers and social media influencers alike. In the first section of InShot Review, we'll take a closer look at InShot's benefits and drawbacks. Afterward, you'll be able to tell if you should utilize it or look for other options. Let's get started.
User Interface: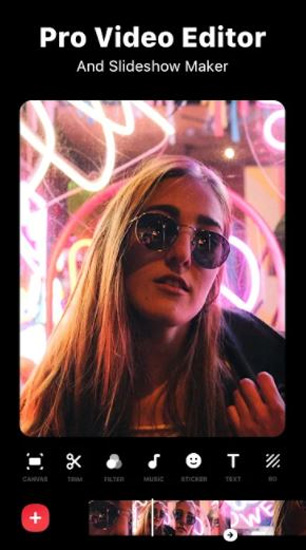 The InShot Video Editor has a simple, user-friendly, and clean interface. You can simply modify your movies even if it's your first time using them. There are three projects when you first start the App: Video, Photo, and Collage. You are free to choose one of them based on your needs.
When getting into InShot Video Editor, you'll also see a "+" button, which can be used to add additional materials to your videos. To use the audio and video features above the toolbar, all you have to do is touch on the toolbar to get the required choices and settings. And the handling tools are quite simple, even novices can do so.
After you've finished editing, you can save the video in the quality you choose like 480p, 720p, or 1080p, etc. By the way, InShot also provides an estimate of the file size. Overall, by using the interface of InShot, you can a lot of time and edit films quickly.
Features:
InShot video editor offers you the following features:
1. Basic Equipment:
Aspect ratio adjustment, cutting, splitting, speed adjustment, cropping, backdrop color, rotation, flipping, and video reversal are available in InShot. It's more than adequate for a video editor, and it can easily edit your movies.
2. The Text: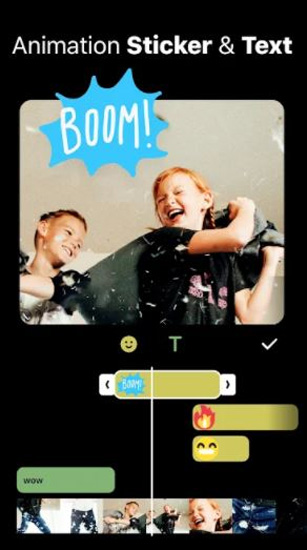 It's easy to add text to your videos: Simply press the button Texts and enter anything you want. There are many vibrant colors and fun typefaces you can select on InShot. With a single swipe, you may easily Apply in/out animations to your text.
3. Effects & Filters:
Glitch, rhythms, style, and distortion are just a few of the effects accessible with InShot. You may also use some of the captivating filters to enhance the appeal of your videos. The nicest part is that you may customize the filter and effect characteristics. Besides, the contrast, warmth, saturation, fading, shadow, color, hue, grain, and other parameters may be tweaked as well.
4. Sound Effects and Music: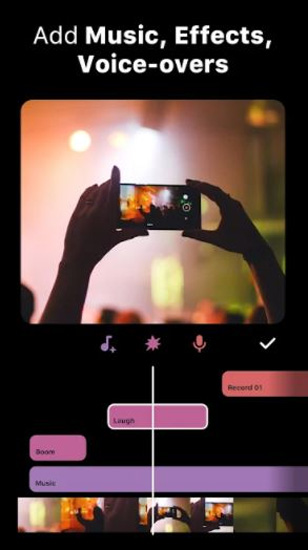 Music and sound effects have their libraries in InShot. You may choose from a variety of music tracks and add them with a single touch. There's also a plethora of sound effects to choose from. To make your films more entertaining, you may use anything you want.
5. Unique Stickers and Labels: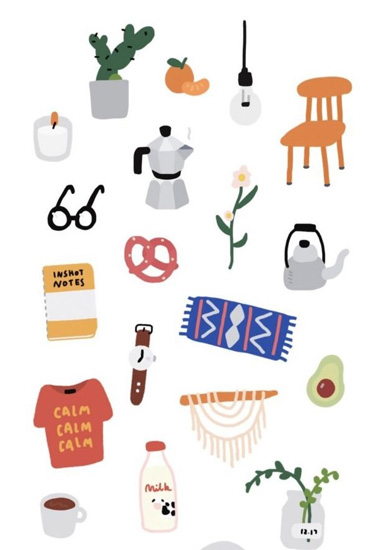 InShot is also known for its stickers and tags. There are several stickers, GIFs, and tags to choose from. In no time, you'll be able to Apply them for free in your films. In addition, one constraint should be mentioned here: Exporting your work may be a bit time-consuming, as you can imagine, depending on the complexity and length of your project.
When the App is preparing to export your project, it is recommended that you do not move to another App or turn off the screen because both of these actions will result in a 'Processing paused' notice, and you will need to restart the export process from the beginning.
Pricing:
Although the InShot Video Editor is loyalty-free, you'll see advertisements at the top of the screen while editing. The completed picture will be watermarked with the InShot logo in the bottom right corner. If you're OK with that, there's nothing more you can do; however, if you'd like to work with a neater interface and avoid having to advertise your video editor with each project you do, you can eliminate both of those restrictions for $2.99 (£2.99).
InShot Video Editor also includes animated stickers, typefaces, and filters, which are available for free. Simply explore the shop and download the ones that Appeal to you. Some, on the other hand, charge a fee. Rather than purchasing a few extras here and there, you may choose to subscribe to the service. Subscribing grants you access to all extra material as well as the removal of advertisements and watermarks.
You may pay $3.99 (£3.49) each month, $14.99 (£11.99) per year, or $34.99 (£33.99) once. Although the latter seems to be a bit high for a smartphone App, you do have alternatives, including not paying anything at all.
Part 2. InShot Video Editor FAQs
1. Is InShot Video Editor Free & No Watermark?
Yes. InShot is a free-to-download full-screen application used for both iOS and Android systems with HD video quality, naturally, some of the built-in packs like up-to-date stickers, beats' styles, or filters may cost a little. Besides, users can export videos on InShot with no watermark added.
2. Where Can I Download InShot for My iPhone & Android?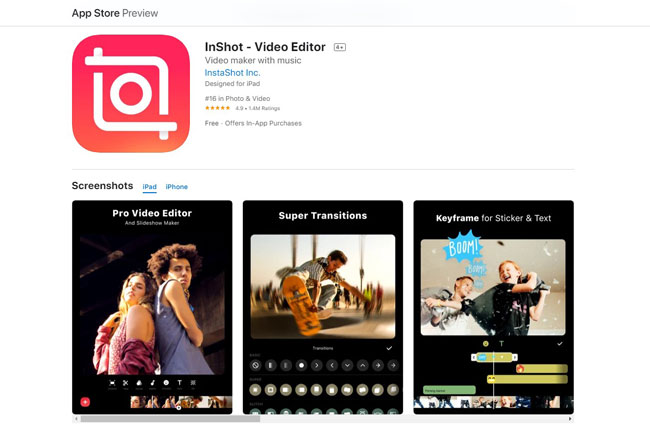 To use the InShot service for iPhone, you can find it in your Apple Store for free; For Android users, you can download it on Google Play or other application stores.
To download InShot Video Editors on phone, you can click here to get fast-passing channels: I'm iPhone/iPad user; I'm Android user.
3. How to Install & Use InShot Video Editor for Mac or PC?
Three steps for you to download InShot for PC: Step 1. Download an emulator - Andy; Step 2. Search for InShot and download it by Andy on your desktop; Step 3. Download and install InShot.
Note: You need an extra emulator to run applications on the desktop because InShot hasn't released products for PC or Mac. If you'd like to download a video editor specially designed for Windows and mac-OS, you can get AceMovi Video Editor, which is a multi-functional toolkit for editing videos, audios as well as images. For more details about AceMovi, just scroll down.
Part 3. Best Alternative to InShot Video Editor for PC and Mac - AceMovi Video Editor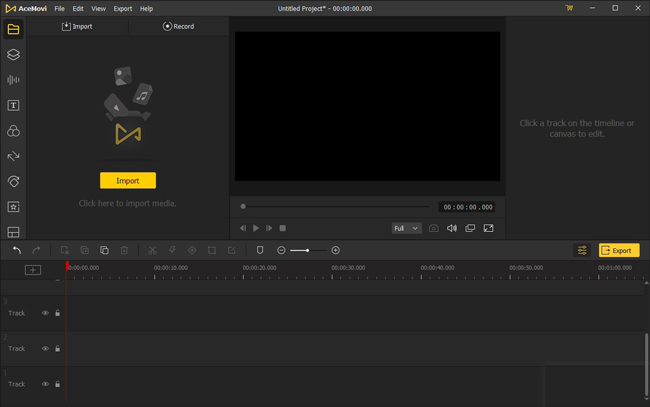 For a better and more enjoyable editing experience, AceMovi Video Editor provides you with a simple interface and more features. These include basic editing functions such as recording, cutting, rotating, and more advanced functions such as cool filters, animations, transitions, background music, and text, among other things.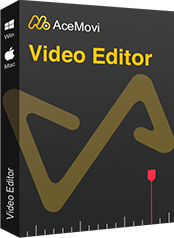 TunesKit AceMovi Video Editor
Security Verified. 5,481,347 people have downloaded it.
Simple and easy to use
A free trial is available
Fantastic in-built library
Accepts numerous video formats
Part 4. Conclusion
InShot Video Editor App is a decent video editing application for both Android and iOS. It's easy to learn and the UI is well-suited for basic video editing and picture editing tasks such as cropping and rotating. Nonetheless, we do miss the ability to pan and zoom over a picture. We are perplexed by the outdated export method; however, other than that, it is well worth a look if you're in the market for a new video editing program. By comparison, AceMovi not only empowers you to pan and zoom over pictures in a video, but also helps you edit, cut, combine, convert, record, and compress any format of video in a manner of minutes.