For users who want to edit videos every now and then, it is always good to have a free built-in video editor at their disposal. While Mac users are happily using their iMovie, Windows users might be wondering "Where is our Windows 10 video editor built-in?" No, it's not Windows Movie Maker. Don't worry. We will introduce to you the Windows built-in video editing freeware, its features, and, in case you are not satisfied, the best third-party alternatives to it.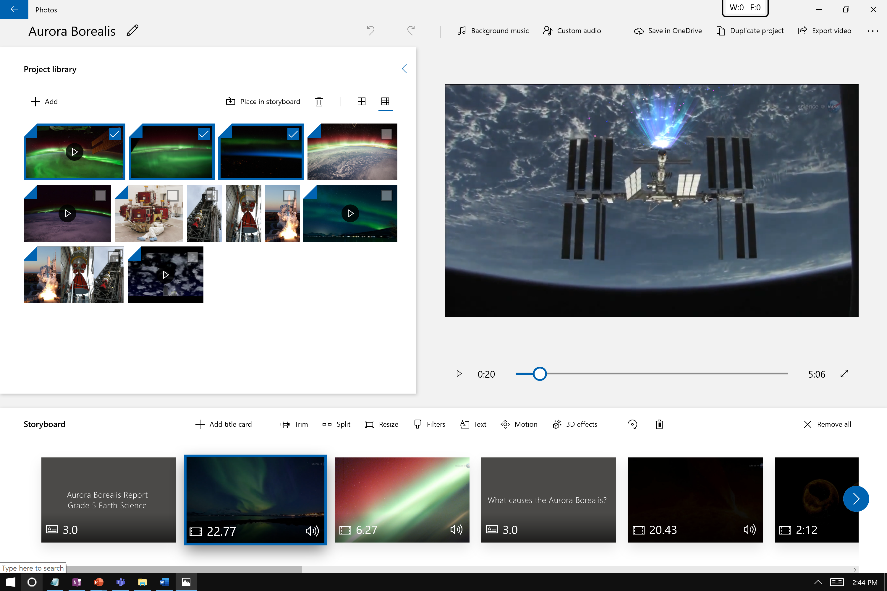 Part 1. How to Use the Windows Hidden Video Editor
It would be surprised at where the video editor is now that the Windows Movie Maker is no gone Since Windows 8. It's fair to say that the Windows built-in video editing feature is now more convenient and powerful. There are generally two methods to launch the video editor.
Method 1 - Simple editing work can be done in this method.
Right-click on the video you want to edit, tap the "Open with", and select "Photos".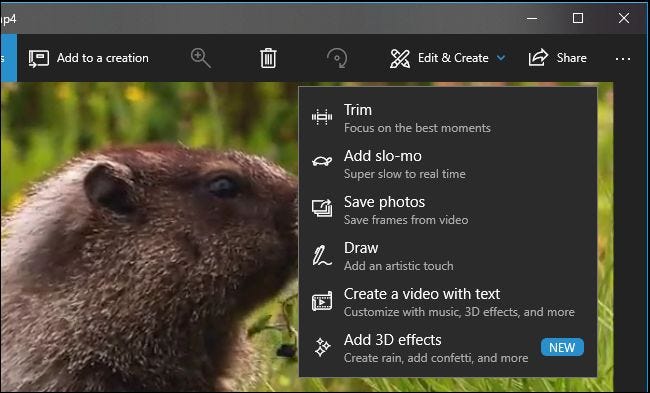 You'll see a variety of video editing tools you can use. Click any tool that you want to use. For instances, the "Trim" option lets you cut out a specific part of videos and save it to the computer, while the "Add slo-mo" lets you slow down the play speed.
Method 2 - To actually create a video project from the scratch
Select the "New video project". You will be asked to name your video project, and then you can begin editing videos.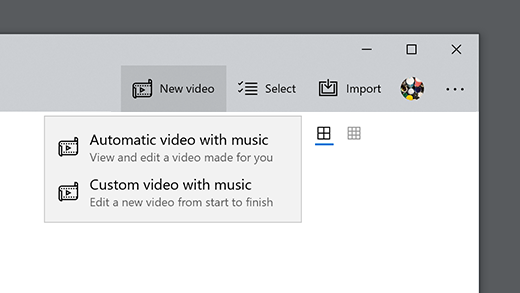 Click on the "Start" menu at the bottom left of your desktop and select the "Photo" tile.
Now you can import existing videos, trim them or clip them, add music, insert 3D effects, apply filters, or using the templates to make them look more fabulous. When the project is completed, click the "Export" button to export the results.
Part 2. 6 Top Windows 10 Video Editing Software
After browsing through the tutorial above, some would still think that Windows built-in video editor doesn't fit their demand. True, the built-in program, though being easily accessible, lacks some critical video editing options and operates too slow. If you want a better video editing experience, here are the best third video editing programs you can resort to.
1. TunesKit AceMovi
Price:
$19.95/Month
$39.95/Year
$59.95/Lifetime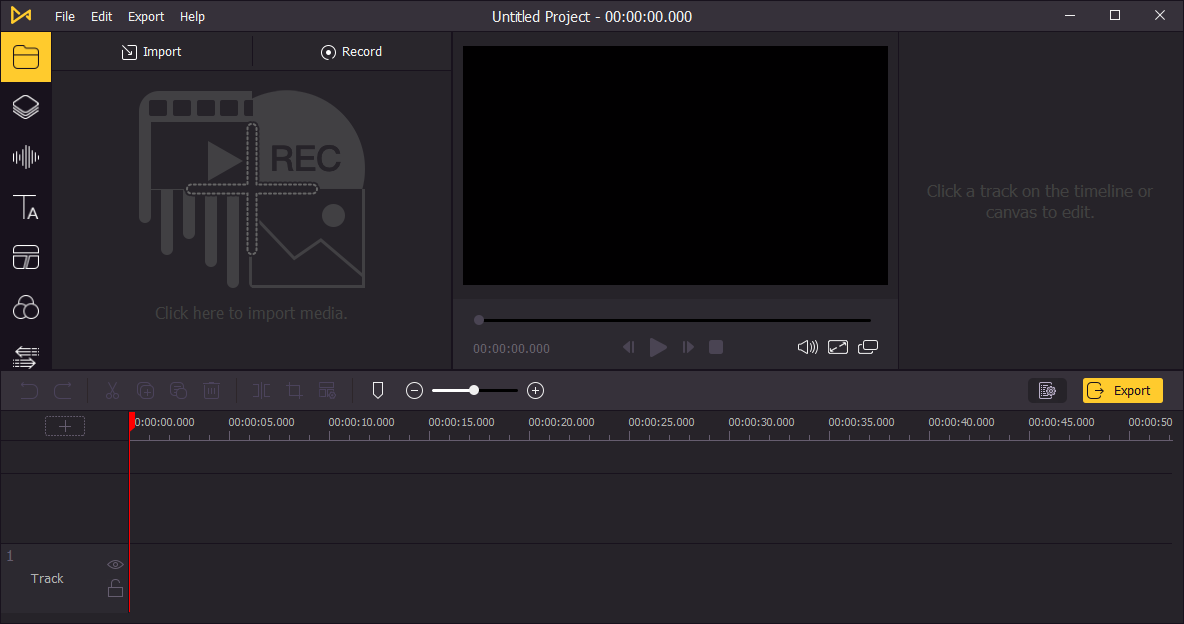 TunesKit AceMovi is one of the best tools to edit videos on Windows. Apart from the simple feature of editing video in the timeline, the program offers various pretest templates and transitions to make your videos look as beautiful as possible. The split-screen, the filters, and, most importantly, its built-in screen recorder all make TunesKit AceMovi a perfect program to edit or create a variety of videos, such as vlogs, tutorials, products promotion, or videos just for fun. Even beginners who are not inexperienced in editing videos can get used to it in no time at all since the developers posted all kinds of guides to help. Those advantages, along with the reasonable price, confirmed that TunesKit AceMovi is hands-down the best Windows editing software.
Pros:
• Powerful video editing ability and many editing features
• A diverse library of templates and transition
• Perfect learning curve
• Reasonable price
Cons:
• Free trial videos have watermarks
2. Pinnacle Studio
Price:
$59.95 for Pinnacle Studio
$99.95 for Pinnacle Studio Plus
$129.95 for Pinnacle Studio Ultimate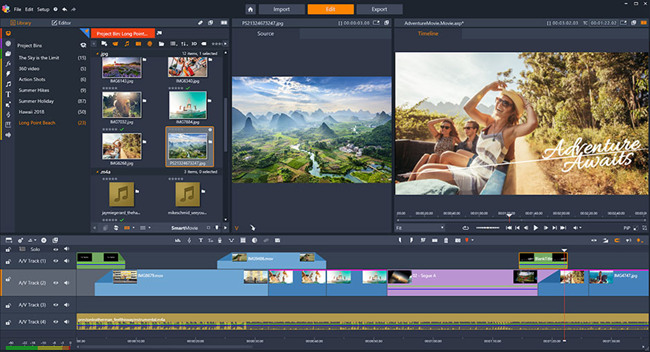 Pinnacle Studio is a highly cost-effective video editing software. Its 64-bit architecture makes it run high-resolution videos smoothly. Users can create customized titles with motions and animations. What VR video enthusiasts like the most about this editor is the 360-degree VR editing, which makes it possible to edit videos from almost all angles. Unique features like the stop-motion video, multicam editing, and motion tracking enable Pinnacle Studio to approach a professional-level editing program.
Pros:
• Near-professional editing with unique editing features
• Special 360-degree editing for VR videos
• Smooth processing high-quality videos
Cons:
• Price is relatively high
• Steep learning curve
3. Adobe Premiere Pro CC
Price:
Annual plan, paid monthly — $251.88 a year ($20.99/month)
Annual plan, prepaid — US$239.88/year
Monthly plan — US$31.49/month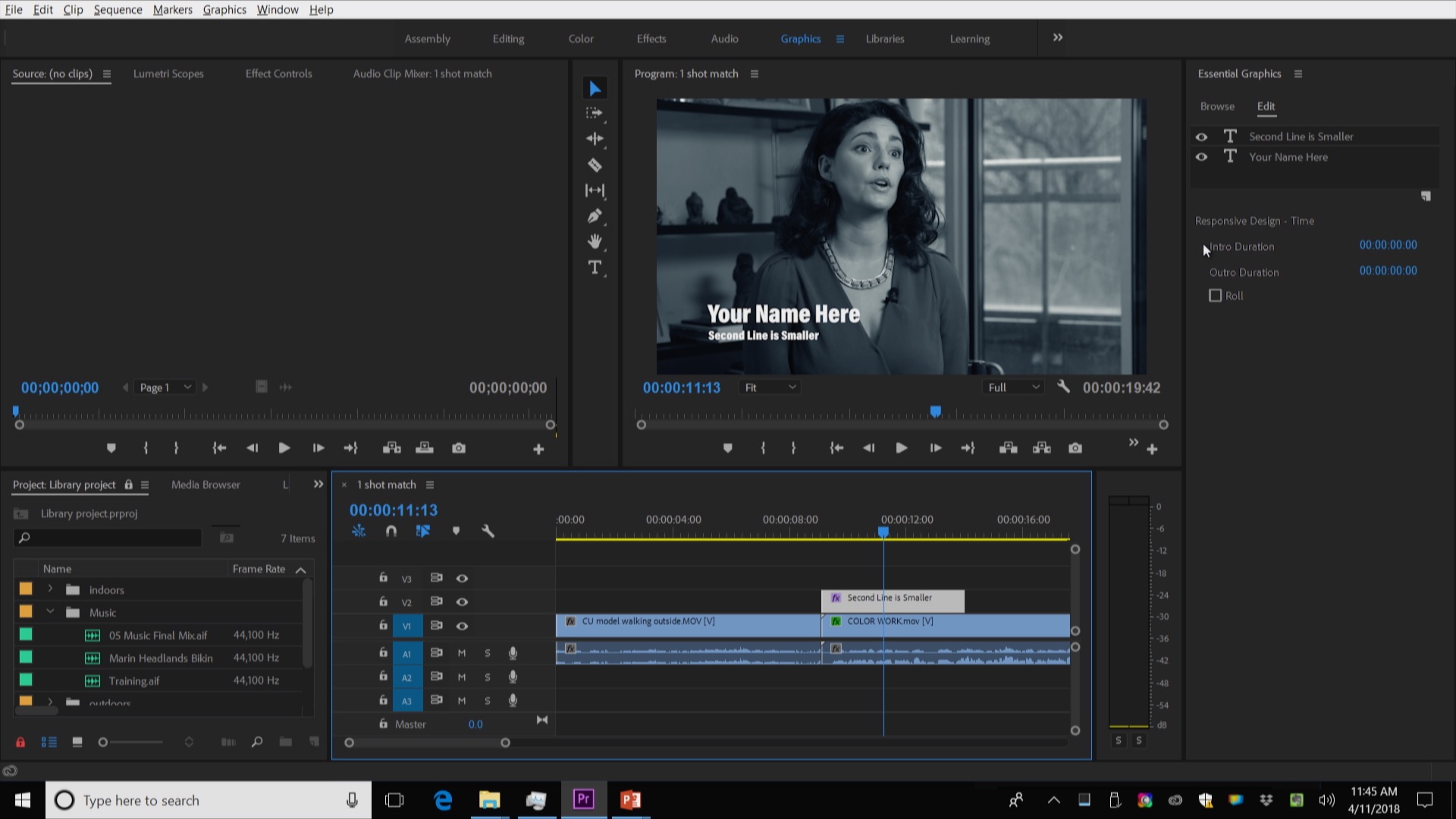 As a well-established brand, Adobe aims to provide its users with the ultimate editing experience. Adobe Premiere Pro CC offers a series of useful functions, such as Lumetri Color, Essential Sound tools, and abundant audio assets. Compared with its competitors, such as Vegas Pro, Adobe manages to design the professional UI layouts to be highly intuitive by dividing different features into workspaces. Adobe Premiere Pro CC is probably one of the most easy-to-learn professional video editing software. If you happened to have other Adobe products, for example, Photoshop, the deal will be even better.
Although the program covers basically all you want from a video editor, it's critical for you to decide whether you need them. To be honest, the program is expensive, therefore, you need to be determined enough to not get overwhelmed by its dazzling features and waste your money.
Pros:
• Professional editing experience with all-round features
• Decent workspaces layouts to make it easier to use
Cons:
• Expensive
• Steep learning curve and complex functionality for beginners
4. Avidemux
Price: Free of Charge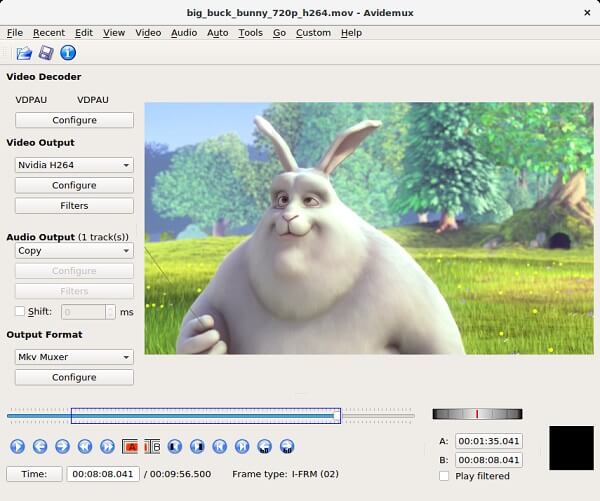 After browsing through the professional video editor, we should not ignore the high-quality free video editing program, among which Avidemux stands out. Even if you have never edited your own videos before, you will find little difficulty in getting used to Avidemux. It is an easy-to-use program with a clear interface, excellent encoding options, and de-noising filters. It is safe to say that Avidemux is a good place to start learning video editing.
However, being simple works as a double-edged sword. While popular among beginners, professional users might complain about not having templates and transitions. This software doesn't even provide multiple tracks for users to manipulate, which makes it impossible to realize some effects in the final results. In a word, it's a good substitute for the built-in Windows video editor instead of a professional editor.
Pros:
• Simple and intuitive UI
• All-round elementary video editing functions
• Free of charge
Cons:
• Lack critical features essential to professional editing
5. Lightworks
Price: Free of Charge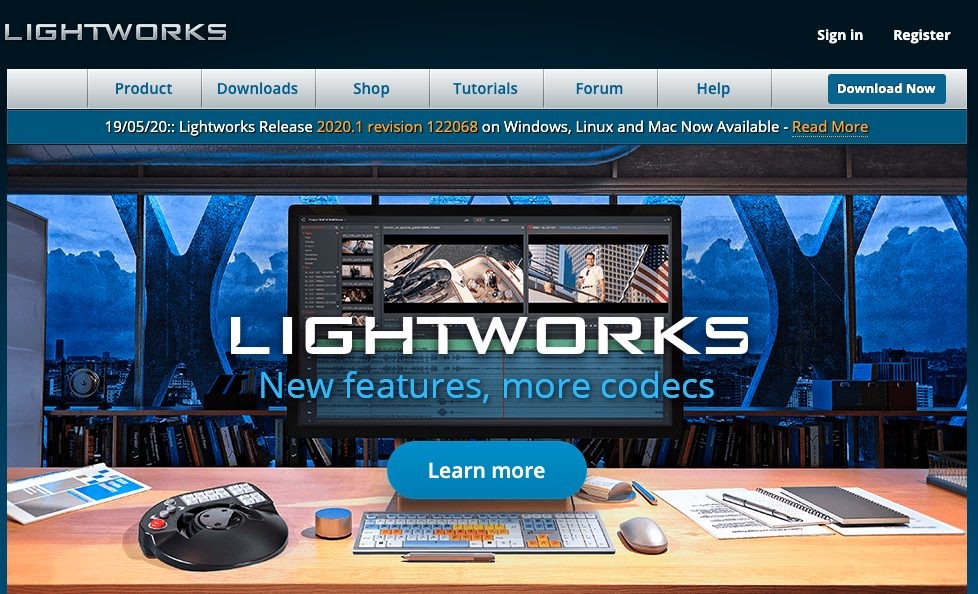 Lightworks is a freeware that surprises every user with its powerful functionality. In fact, Lightworks was initially a high-end video editor, and it still retains the diverse features, such as highly customizable titles and texts, detail FX effects, adjustable shadows. Another major strength is to record video directly from your camera.
But you should be warned that export formats are extremely limited in the free version. Few guides are provided to help new users. Plus, you can only get 3D processing, timeline rendering, and project sharing in the paid-for version. Those disadvantages along with the intimidating UI might make Lightworks too difficult for beginners and too simple for pros.
Pros:
• One of the most powerful freeware with near professional-level functionality
• All-round elementary video editing functions
• Free of charge
Cons:
• Limited features and export formats in the free version
• Lacks tutorials to help new users
• Complex UI design
6. Clideo
Price:Free of Charge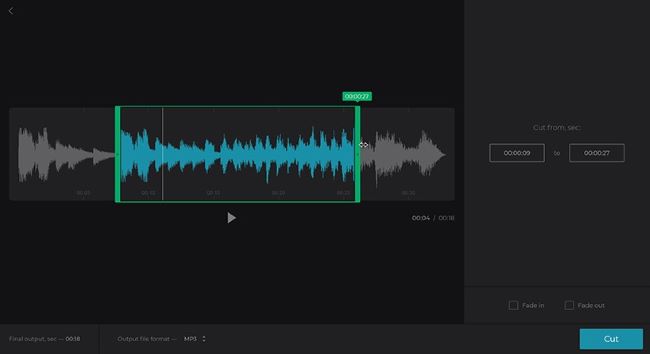 A good video editor does not necessarily require the installation of third-party software on your computer. Instead, some of the video editing works can be easily completed online. Clideo is one of the best tools to do this. As a useful online video editor, it tried to offers as many functions as possible while retaining the convenience of using an online video editor. The entire toolkit is capable of creating, cutting, compressing, cropping, rotating videos, etc. Just upload your videos to Clideo and you can edit the videos online without installing any software. Being free of charge is icy on the cake.
However, the limits of the online tool are obvious. The online tool runs not smoothly enough, not to mention you will have to create a large number of tabs on your browser to complete a video project. Chances are you will be overwhelmed by this unorderly working manner. The greater drawback is that it takes a long time to upload or process a video.
Pros:
• All-in-one online video editor with diverse functions
• Free of charge
• Easy access
• Beautiful and intuitive UI
Cons:
• Limited export formats and few editing functions in actual usage
• Work between tabs might hurt your efficiency
Bottom line
In this article, we have introduced two methods for you to access the Windows video editor built-in. If you think the built-in editor is too basic or runs too slowly, you might as well pick a Windows video editor from our recommendations, which are all cool and useful tools.