Are you striving for a best video editing software for PC to elevate your videos? Then you've come to the right place. This article is gonna provide you with 5 best video editing software for PC in 2021. Most importantly, the pros and cons of each one will also be listed for you to refer to. Hope it will be helpful to you.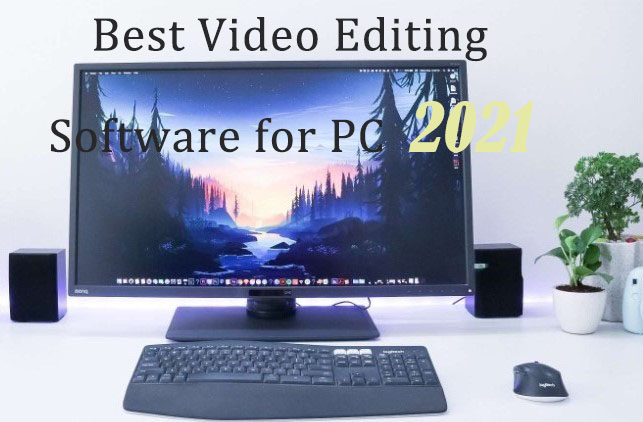 Top 1. TunesKit AceMovi - Best Video Editing Software for PC
When it comes to the best video editing software for PC in 2021, TunesKit AceMovi definitely wins the crown. The most distinguishing characteristic of AceMovi is its simple and intuitive interface, which allows everyone to edit videos on PC without any hassles. Additionally, other features of AceMovi are also designed to be user-oriented. No matter you have edited videos before or not, you can easily get used to it soon.
TunesKit AceMovi provides its users a large number of powerful and versatile features to edit video files. For basic edits, it supports you to cut and crop a video, zoom in or zoom out a video, rotate or resize a video, or split a video into several short clips. For some advanced edits, AceMovi also allows its users to add background pictures, stickers, and arrows to videos. Audio, sound effects, static and dynamic texts can also be applied to the video files. Besides, you can also add some effects to make a high-quality video, such as adding filters, transitions, regional effects and others.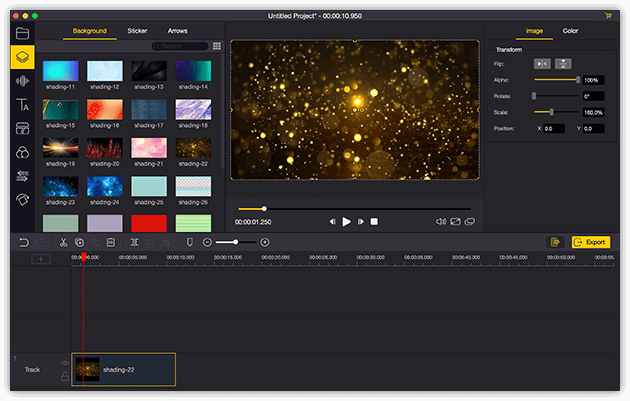 Apart from boasting multiple well-rounded features, TunesKit AceMovi is also endowed with variable functions that distinguish it from other video editors. Firstly, it comes furnished with a built-in screen recorder. By hitting the "record" button, you can directly record the screens on PC along with the sounds that come out of it. Besides, AceMovi provides a "snapshot" button for its users to take screenshots easily and quickly. And making a picture-in-picture video is also available in TunesKit AceMovi.
Since AceMovi has so many powerful functions in video edits, you may worry about its complicated using process. In fact, as we have mentioned before, TunesKit AceMovi is user-friendly. Just 3 easy steps to take, you will get a brand new video.
Import video file: click the "import" button to import the video file and then drag it to the timeline.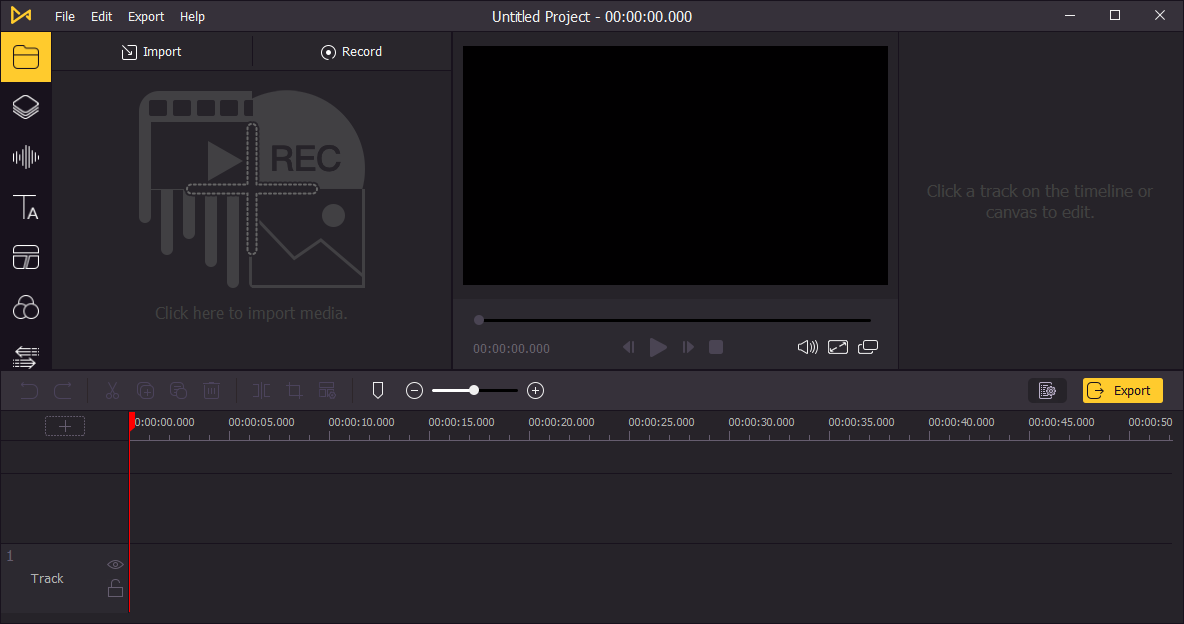 Do some edits: there are many icons on the left bar of AceMovi's UI, you can click the one you intend to edit and then drag it to the timeline. Also, you can then adjust the elements you've added on the right toolbar.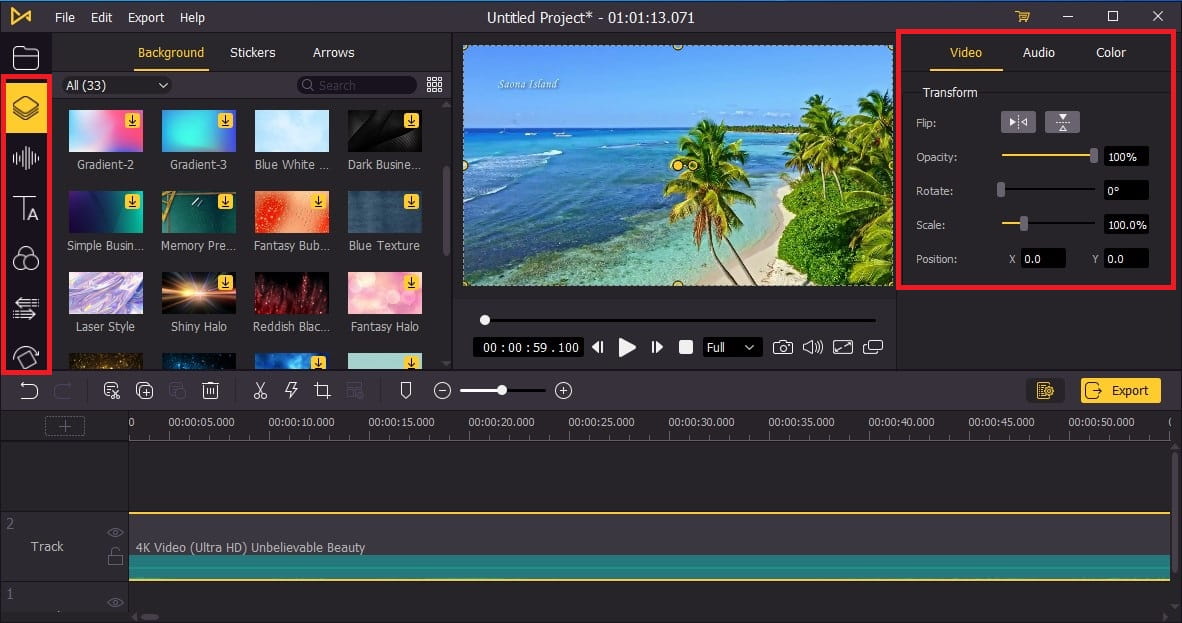 Export video file: after finished, click the "export" button to export the video file.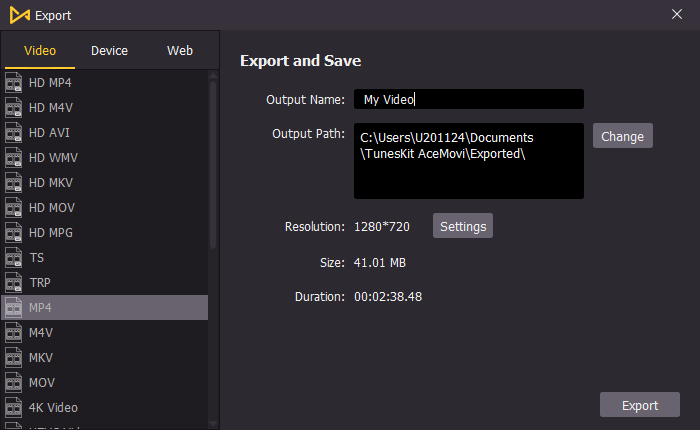 Pricing:
Free trial; $19.95/month; $39.95/year; $59.95/lifetime.
Pros:
Simple and intuitive interface.
Multiple resources.
Various powerful features.
Preview while editing.
Support recording media.
Support a lot of formats.
Cons:
Can't change the color of UI.
Only support English in UI.
Top 2. Filmora - Another Top Video Editing Software for PC
Another top video editing software for PC in 2021 is Filmora video editor. This video editing program supports both macOS and Windows. Likewise, it is also easy to use and provides users with premium features. Although there are limited functions for free trial, it also allows you to level up your editing with its assorted features. What's more, It has an intuitive user interface as well, which means you won't come across any extra elements that will bother you while editing.
By the way, in Filmora, most of the edits can all be easily done by dragging and dropping directly. And it allows you to discover creative filters, transitions, and other effects that are exclusive to Filmora. Also, Filmora permits you to edit faster by using the hotkey commands to save your time.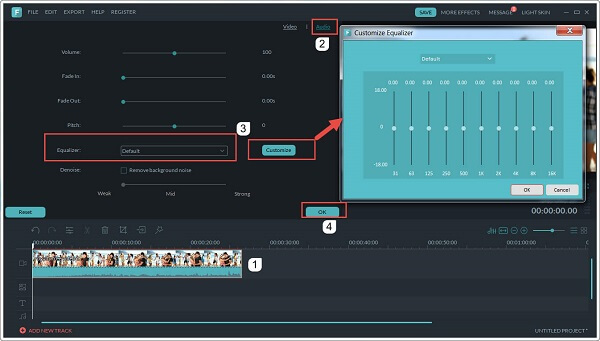 Pricing:
Free trial; $39.99/year; $69.99/lifetime.
Pros:
Simple using method.
Speed control.
Simplify advanced features.
Efficient.
Cons:
Automatically renew, cancel any time.
Obvious watermark for a free trial.
Top 3. Adobe Premiere Pro - Best Professional Video Editing Software for PC
Among all the best video editing software for PC in 2021, Adobe Premiere Pro can also easily take a place. Believe that most of you have heard it before, since it is a very famous professional video editing software. Supporting both macOS and Windows systems, Adobe Premiere Pro can be used to edit videos and create industry-standard videos. Many professional filmmakers also adopt this powerful tool to elevate visual engagement of their products.
It is noted that Adobe Premiere Pro is an advanced video editor. So it might be difficult for fresh video creator to use it. But it comes furnished with lots of versatile features such as adding animation and video effects, manage your audio editing and sound effects, and others. Most importantly, Premiere Pro works seamlessly with other programs and services, like Adobe Photoshop, After Effects, and others. So if you are equipped with enough editing knowledge and want to make a film-like video, then you can try it.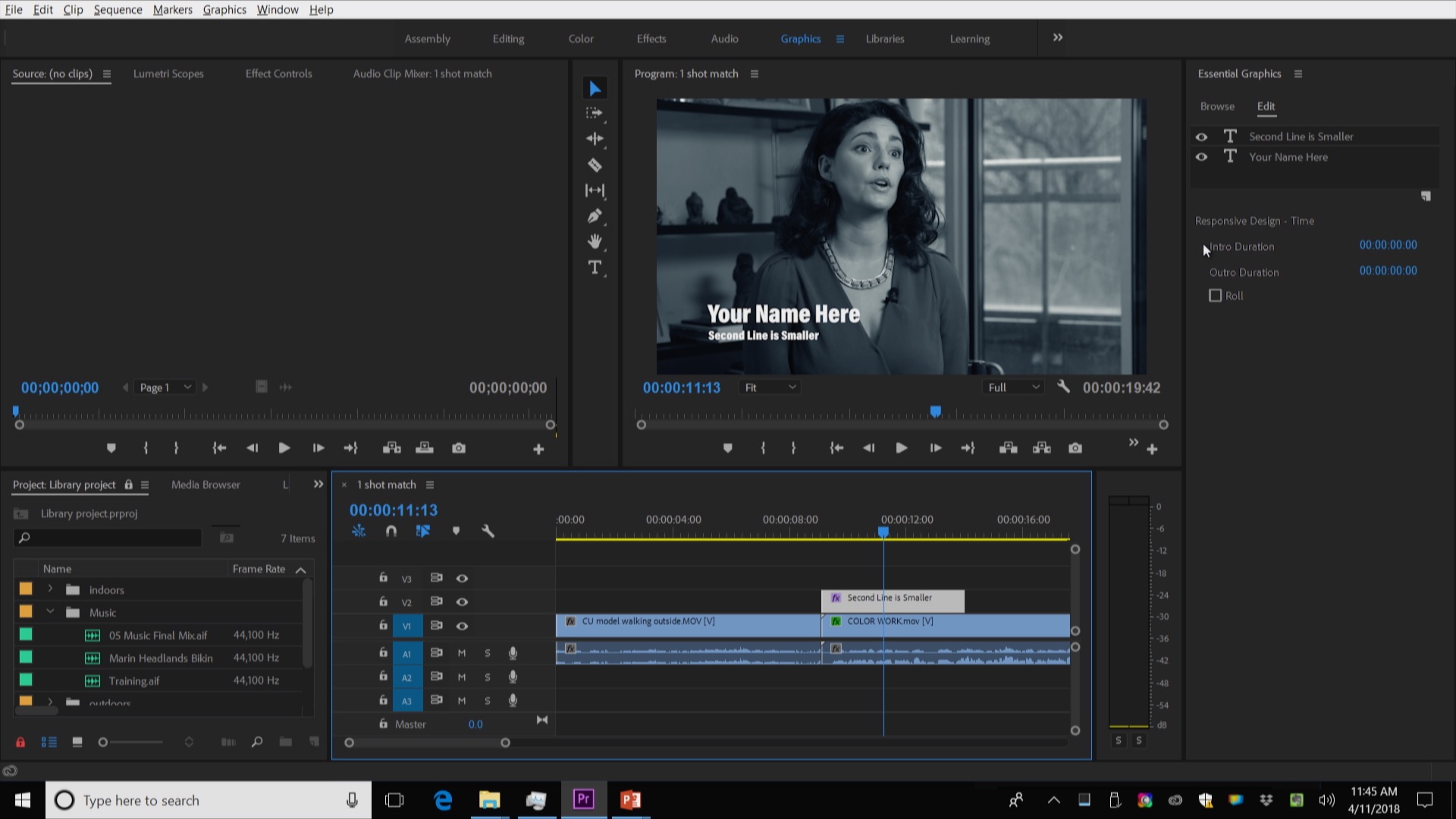 Pricing:
Free trial(7 days free); $20.99/month; $249/lifetime.
Pros:
Advanced features.
Multiple and powerful functions.
Plays well with others.
Any format, any platform.
Cons:
Limited features for a free trial.
Expensive.
Only 7 days free.
Difficult for raw hand.
Top 4. VSDC Free Video Editor - Best Free Video Editing Software for PC
VSDC Free Video Editor is considered as one of the best free video editors for PC in 2021. The most distinguished characteristic of this video editing toolkit that makes it stands out from other programs is free-to-use. If you are looking for an excellent while free video editing software for PC, then consider VSDC Free Video Editor.
This free multimedia toolkit owns a set of tools that can be used to edit video. For example, you can cut a video or merge two or more video clips into one. Or you can make slideshows and add a soundtrack. What's more, it doesn't require a lot of systems. Even an outdated PC can also be supported in VSDC.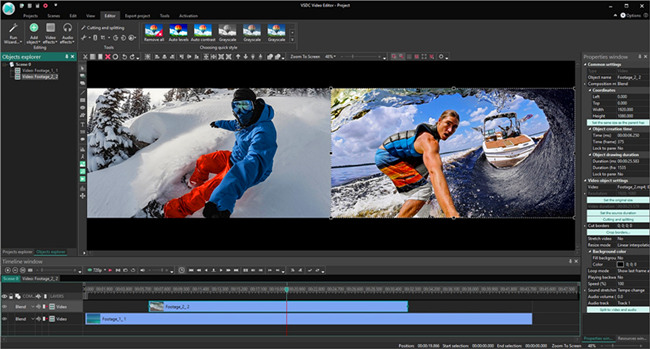 Pricing:
Free.
Pros:
Multifunctionality.
Free.
High speed.
No watermark.
Lower system requirements.
Cons:
A relatively complicated user interface.
Doesn't produce HD videos.
Difficult to grasp some advanced features.
Top 5. Lightworks - Best Free Video Editor without Watermark for PC
One thing that is worth mentioning is that Lightworks is one of the few academies award-winning editing systems that have created Hollywood masterpieces, such as Hugo, The King's Speech and so on. It provides many features in its powerful toolkit to edit videos. Additionally, it allows you to customize the interface such as change the language or adjust the color or scale of the interface. Lightworks supports a lot of import and export formats. And you can directly get access to over 100 included FX's as well as the best original production music from the editing timeline. Apart from these functional features, Lightworks won't bother you with the problem of watermark. It is a a best free video editor for PC without watermark.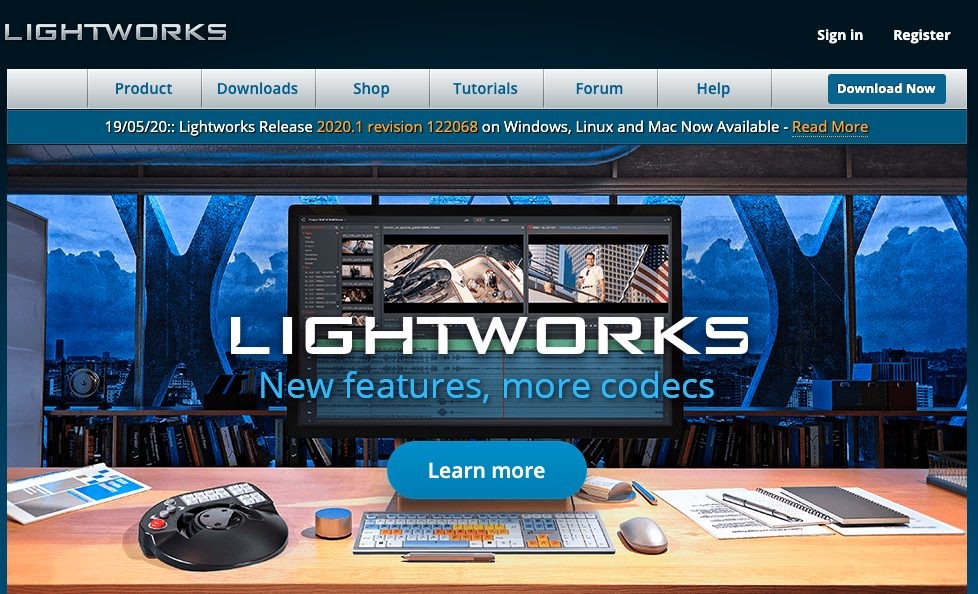 Pricing
Free of charge.
Pros:
With unique while powerful functions.
No watermark.
Free.
Customized.
Cons:
Difficult for beginners.
A steep learning curve.
The free version is too limited.
Bottom Line
So far, we have gone through the 5 best video editing software for PC in 2021. And the pros and cons of each one are also listed one by one. Now you may have a clearer mind of what is the best video editing software for PC in 2021.
Since everyone may have different personal needs, you can look through these video editing software and pick the one that you need. If you don't want to spend much time comparing them one by one, then TunesKit AceMovi is kindly recommended. No matter you are a beginner or a professional, no matter you want a free trial or to be charged, TunesKit AceMovi can perfectly match your need.