Nowadays creating videos is very easy. You can easily shoot a short clip using your phone for sharing with friends. The only challenge is when you want to add subtitles, trim a segment from the clip or even marge it with another video. With many free Microsoft video editors available this should not be a problem for you even if you are not a professional video producer. To help you get the best results when editing your videos here are the seven best Microsoft video editors you can use.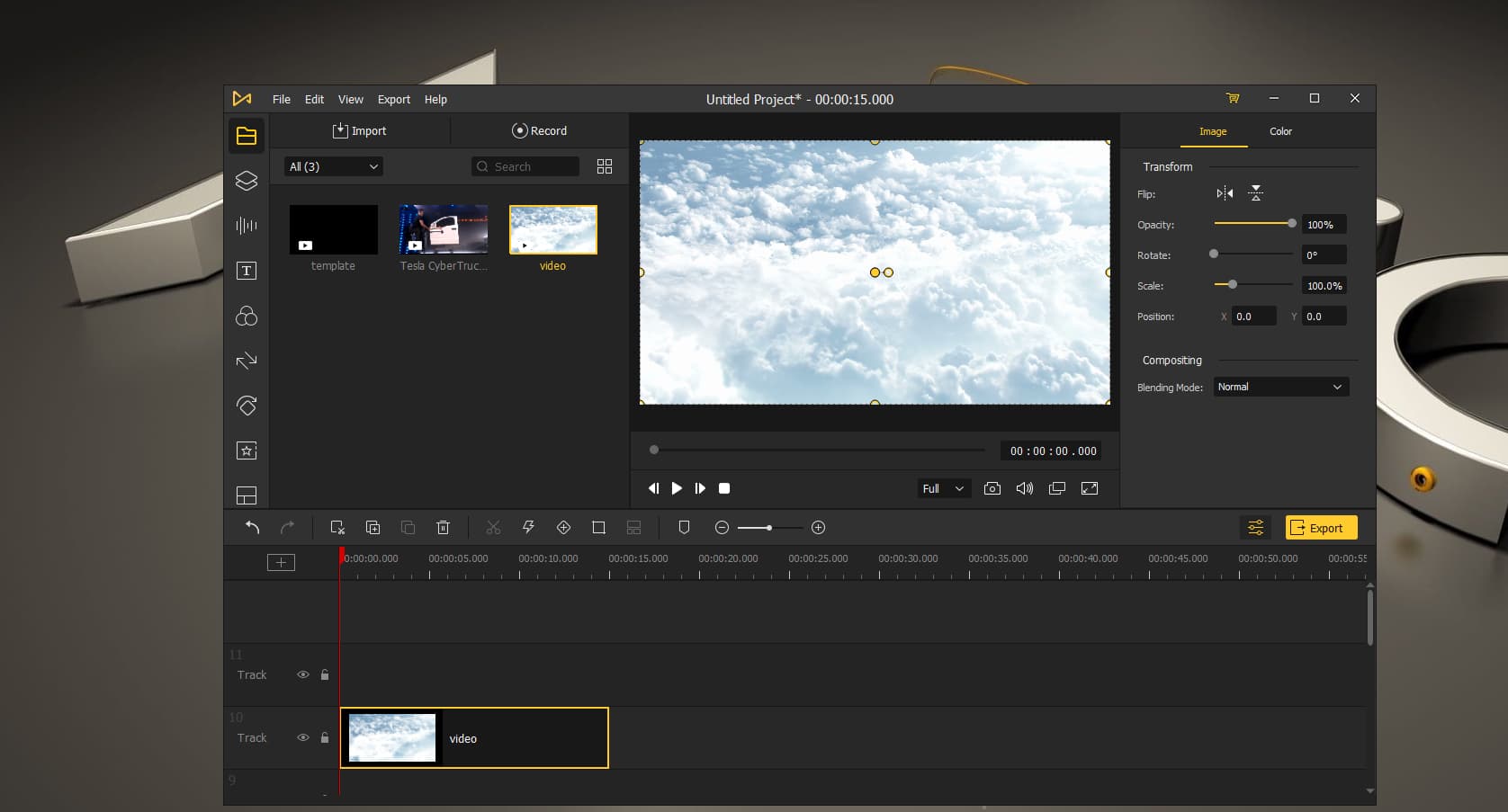 Best Microsoft Video Editor
TunesKit AceMovi is one of the most advanced yet easy to use video editors you can use. It is powerful allowing you to create high-quality videos easily. It has many features and can handle a wide range of video formats such as MP4, MKV, M4V, OGV and MOV among others thus making it your number one choice regardless of the video format you have. It is easy to use as all you have to do is drag and drop your video file and then follow the onscreen directions.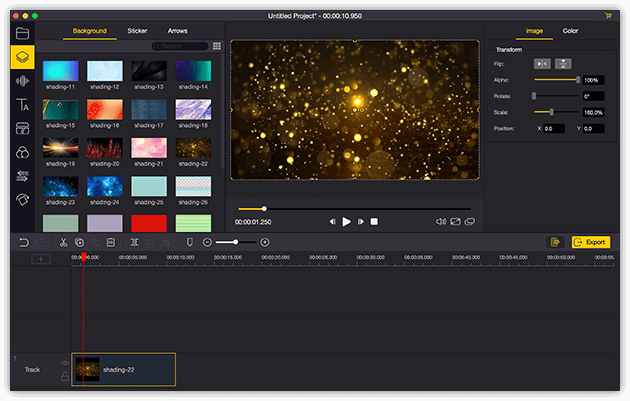 The Features of the TunesKit AceMovi application:
Comes with many powerful features for editing, splitting and merging videos
Supports videos, audio files and images
Supports almost all media formats
It is fast (Up to 60 times faster than competitor programs)
It retains the high quality of your videos (100%)
These features help you to edit the videos professionally. You can quickly learn this app without any difficulty. Make professional edits using the built-in tools of TunesKit AceMovi Video Editor.
To use the TunesKit AceMovi video editor, simply follow these steps:
Step 1: Install the software
Go to the official webpage of TunesKit AceMovi Video Editor and download the appropriate version of the software. You can find the Windows and Mac versions to suit your needs optimally. Download the app and install it as per your system OS requirement. Then, launch the app by double-tapping the tool icon.
Step 2: Add the Video File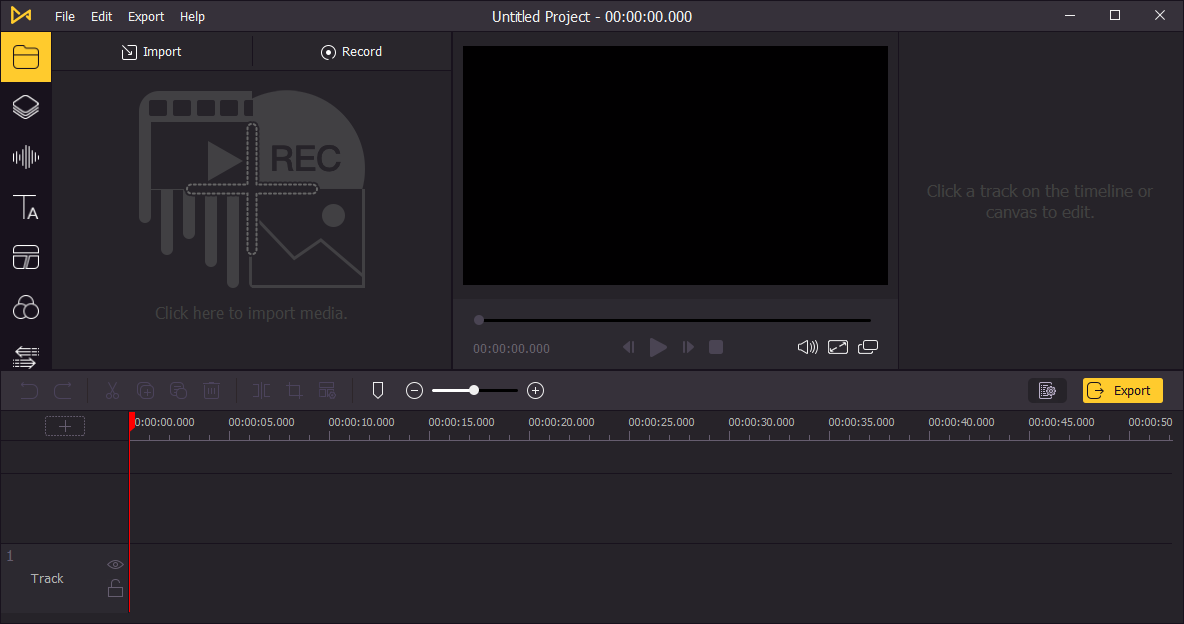 Once launched the program, hit the "import" or "+" button to add your file to the tool. Alternatively, you can select "Record" to record a new video.
Step 3: Edit the Video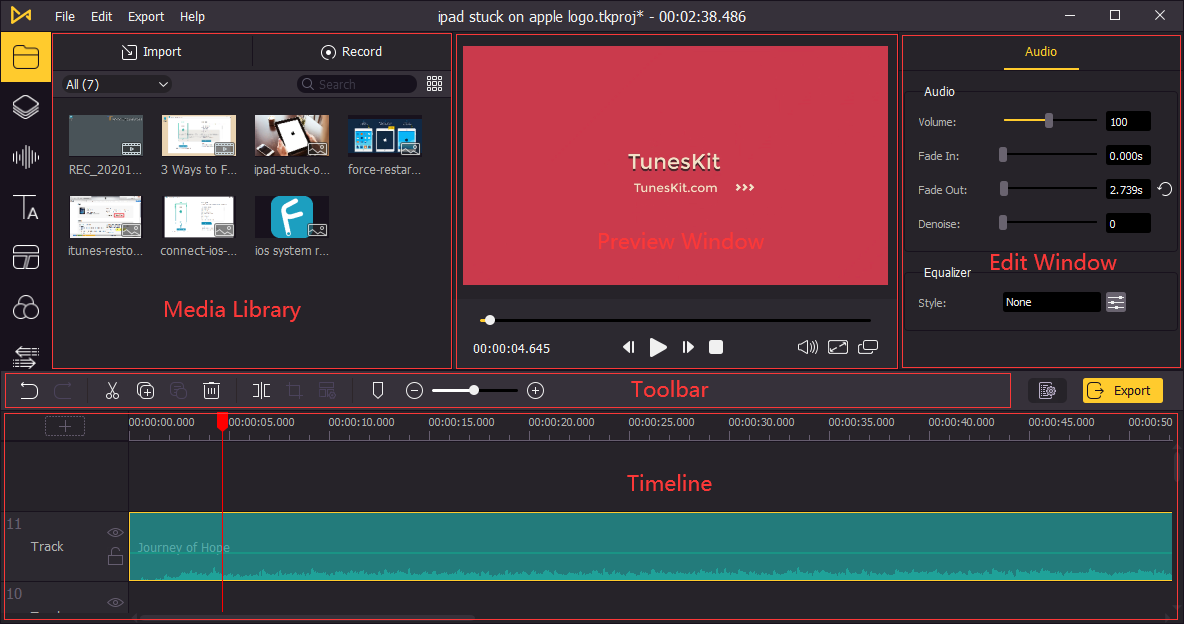 Once you have imported your file, simply go to the media library to get started. Next select "Timeline" which will enable you to edit your file. Use the tools such as zoom, watermark, split and trim etc. on the toolbar to edit your video as you wanted. Remember to use the preview window to check your work as you edit the video.
Step 4: Preview and Export Video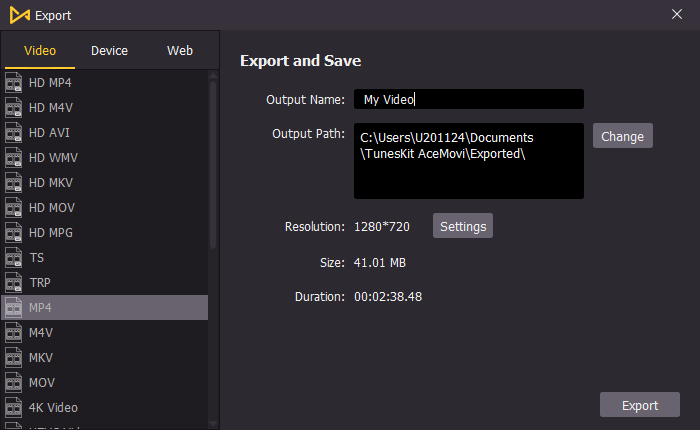 Once you are done with the editing simply click the "Export" icon and select where to export the file to. You can also share your file on social media right from the app. Once done close the software and enjoy your edited video.
Top Other 6 Free Microsoft Video Editors
In this section, you will learn about other 6 reliable video editor for Microsoft. All of them are free, you can try them out and find the one you need.
1: VirtualDub
This is a powerful open-source Microsoft video editor. It comes with many powerful features that make video editing easy and fun. Besides, it allows you to use additional plugs which makes the video editing experience awesome. It also incorporates some keyboard shortcuts that make the whole process of video editing easy and fast.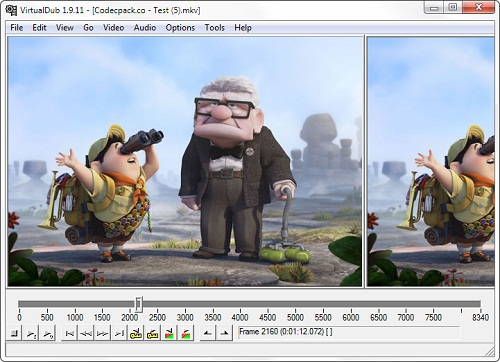 Pros:
• Has many features for video editing
• Allows the use of plugins
• Offers many options for video editing
Cons:
• The interface can be confusing for beginners
2: Panolapse
This is one of the best time-lapse software you can use to edit your videos. It has many features such as the RawBlent function which helps you compile several frames. It also has a zoom function which makes working with different pieces easy. You can also use the crop factor to create the best size videos.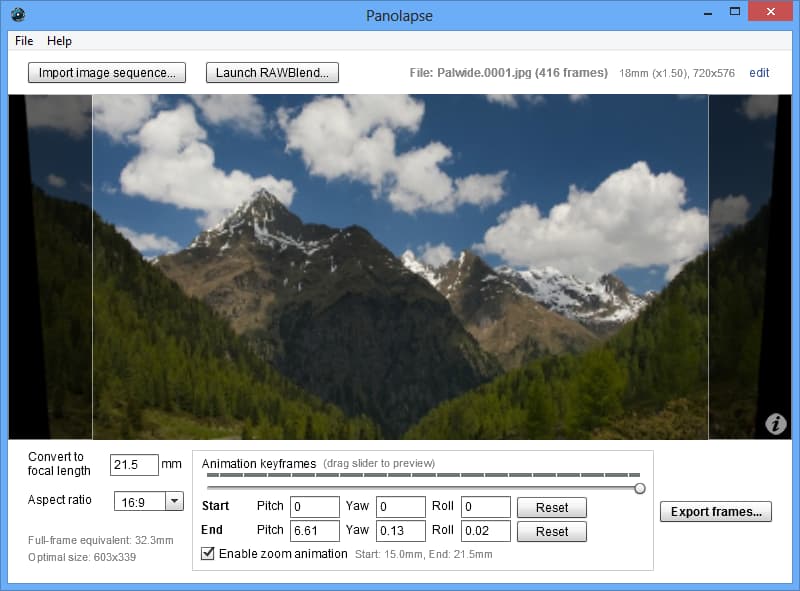 Pros:
• Best editor no matter camera settings
• 360-degrees animated panoramas
• Offers fish eye perspective
• Comes with many other numerous features
Cons:
• Has a steep learning curve
3. SkyStudioPro
SkyStudio is one of the best Microsoft video editors you should use if you want to create time-lapse videos. It allows you to record videos directly using the software. In addition, it comes with a motion detection feature which makes creating time-lapse videos easy. It also has a night vision function which makes shooting at night easier. It has many other features that make creating and editing videos easy.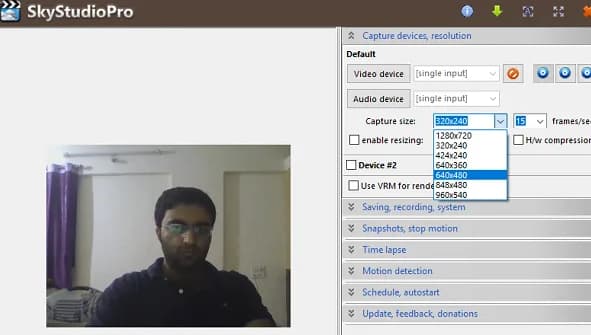 Pros:
• It supports two devices simultaneously
• Has an internal video compile
• Comes with many features for creating videos
Cons:
• The quality of videos produced is not top-notch
4. MakeAVI
This is one of the best video editors for Microsoft windows. It is perfect for creating time-lapse videos. It is designed to make work easy. You can therefore trust that this video maker will simplify your work and make it easy to convert your photos into some of the best time-lapse videos on the planet. It supports different video formats and comes with many features that make video editing easy.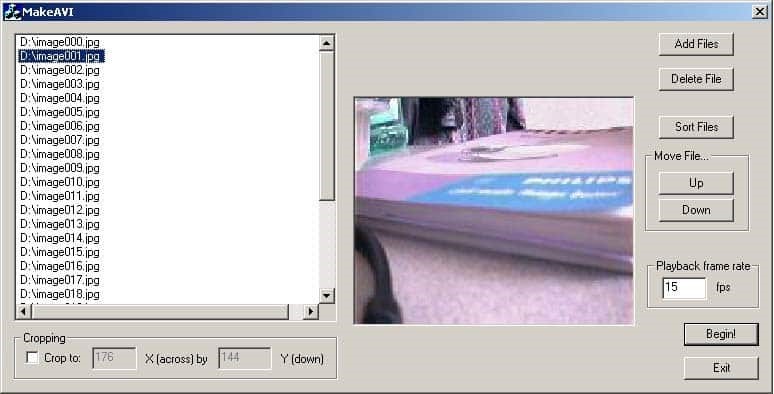 Pros:
• Straight forward and easy to use
• Comes with stop-motion animation features
• Allows you to review photos as you work
Cons:
• Offers only one output format (AVI)
• Not perfect for someone looking for a professional tool
5. Freemake Video Converter
This is another great Microsoft 10 video editor you should consider. It is easy to use and comes with several high-end features that make editing your videos and creating time-lapse videos a walk in the pack. It supports different video formats which is a huge plus. With this Microsoft video editor, you can add subtitles to your videos, trim videos add audio files and join videos.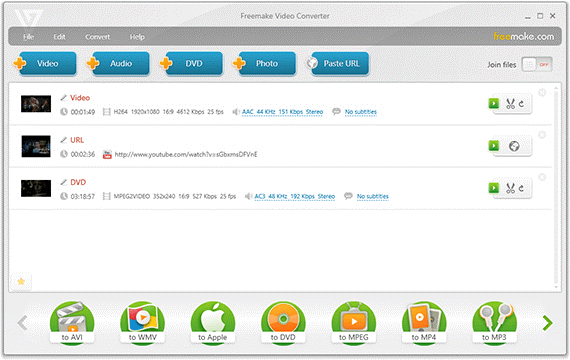 Pros:
• Supports many different video formats
• Can burn videos directly to a disc
• It is easy to use
• Supports both audio and video files
Cons:
• It is often slow
• Limited output formats
6. DaVinci Resolve
This is one of the best Microsoft video editors. It has a clean, intuitive and easy to use interface which makes it perfect even for beginners. It comes with a wide range of powerful tools that make it hard to imagine that it's a free tool. You can use it to edit videos and create new ones from scratch.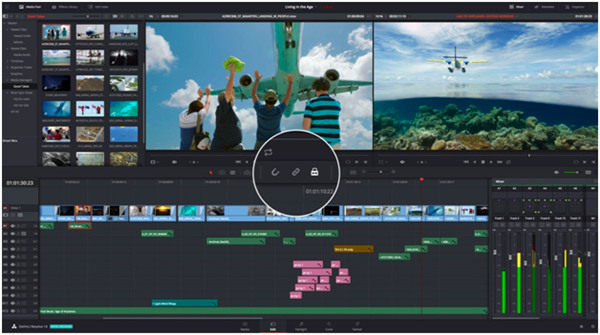 Pros:
• It is easy to use
• Has the intelligent colour correcting feature
• Allows for Multi-user collaboration
• Comes with many features
Cons:
• Has a steep learning curve
• It is heavy and therefore has to be installed on a powerful computer
Summary
Creating beautiful videos is easy. It does not matter the kind of computer you have provided you have access to the right tools. In this article, we have looked at some of the best Microsoft video editors. All these editors are top-notch and will do a great job for you. However, if you want to produce professional-grade videos we recommend you use TunesKit AceMovi Video Editor.