Now that video sharing has become immensely popular, people look for videos that they can share with the world. However, whenever you download an exciting video, you will see that it comes with a watermark. Watermarks can be the uploader's name or the app that they have used. Seeing a watermark on a video never feels good, and that's why you should get a free video watermark remover that will let you remove the watermark from the video without any hassle.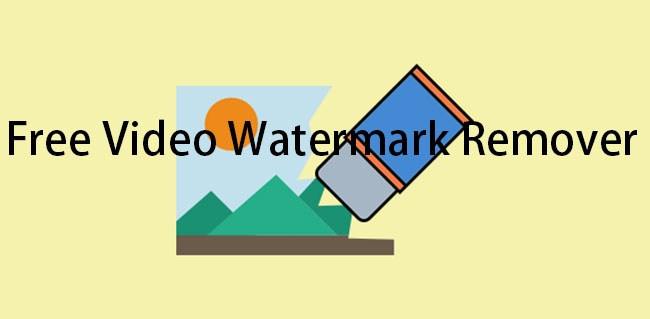 If you have recently downloaded a video with a watermark and want to get the right tool, you have come to the place. This article will share the top 5 best video editors. Keep reading to find out what they are.
Top 1. iMovie
If you are a Mac user, you already have a video editing tool to remove the watermark from a video. iMovie is one of the best watermark remover tools, and it comes pre-installed on your Mac computer. This fantastic tool makes everything easy for the video editor. The feature-rich tool will let you create a movie trailer, edit the audio of a video, add stunning effects, remove the watermark, and more. Additionally, after the video gets edited, you can directly share it from the tool to the social media platforms.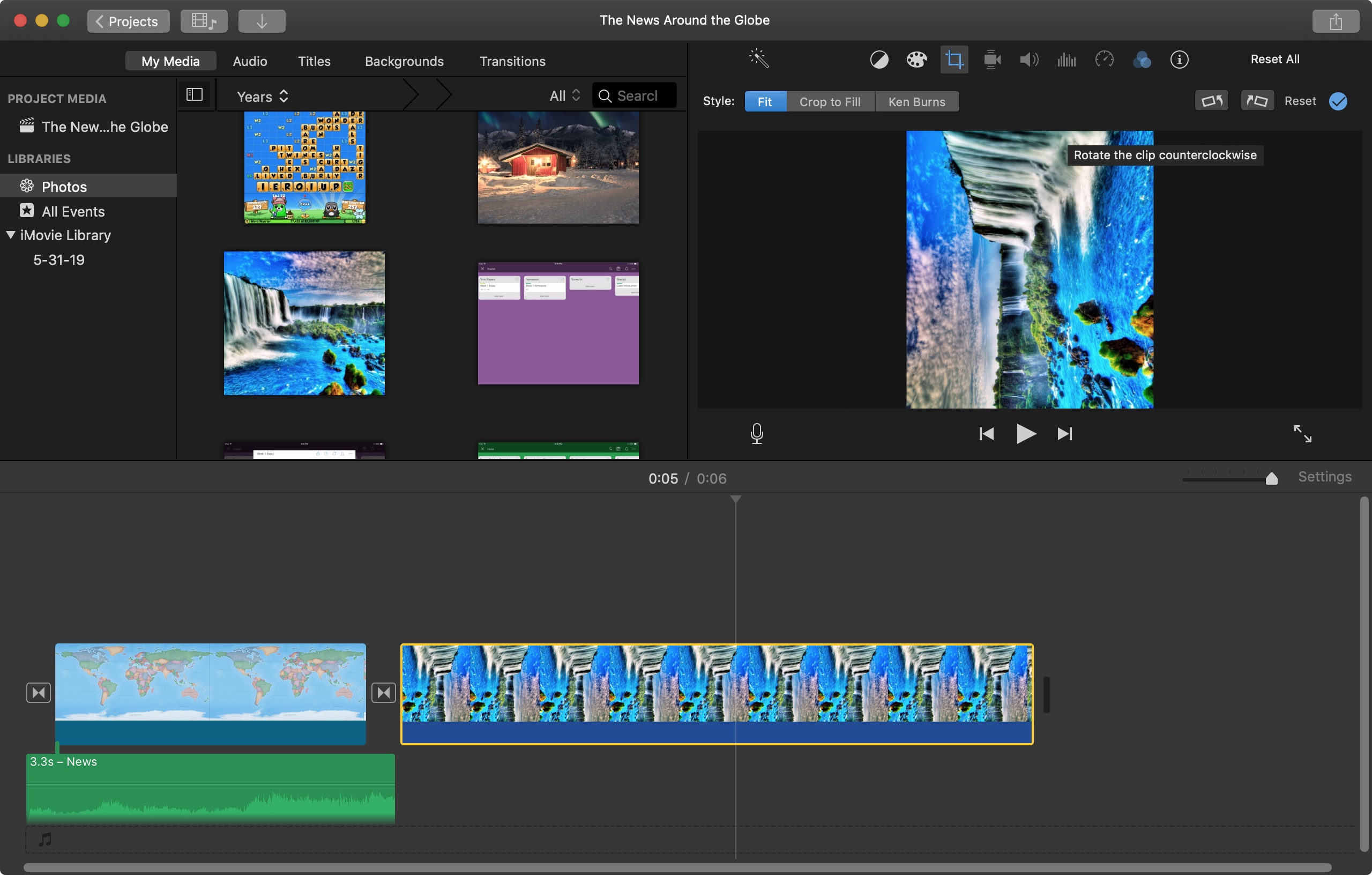 Pros:
Available in Mac, iPhone, and iPad
Easily imports video from different sources
Beginner friendly
Cons:
Limited video editing features
Premium subscription is costly
Top 2. Clideo
For those who don't want to download a video editor tool, here's something that you will like. Clideo is an online video editing tool and works on your browser, and most importantly, you don't need to install anything. All you need to do is visiting Clideo, uploading the video, removing the watermark, downloading the video, and that's about it. The process is easy, and there isn't any steep learning curve.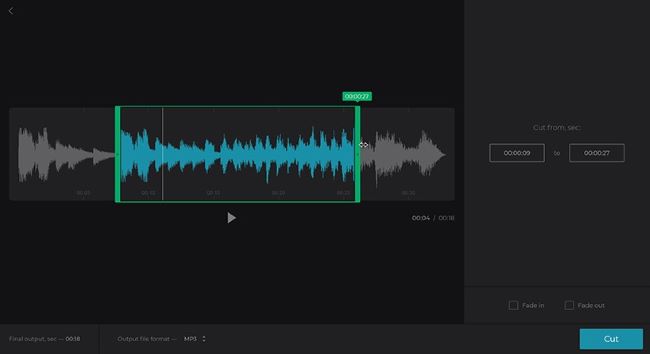 Pros:
100% online video editing tool
It supports multiple video formats
It removes watermarks with just a few clicks
Cons:
Uploading a video is time-consuming
May get stuck while working
Top 3. Olive Video Editor
For all Windows users, Olive Video Editor is a tool dedicated to Windows PC. It's a free video watermark remover and comes along with excellent video editing tools. You can get the software on your computer and start removing watermarks from an endless number of videos whenever you want. It's an easy-to-use tool and lets you edit videos stunningly.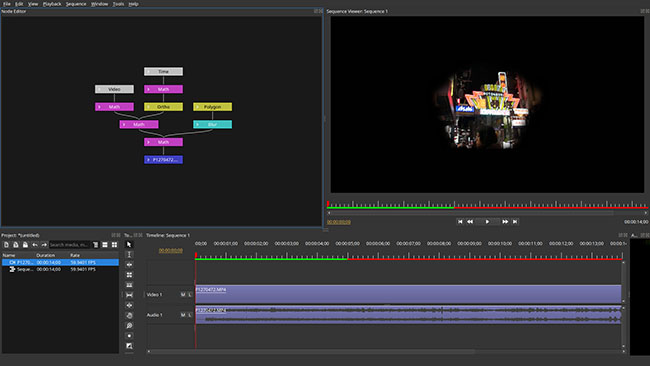 Pros:
It offers multiple ways to remove watermarks
Very easy to use
Exports watermark-free videos instantly
Cons:
No tutorial available
It only has basic editing features
Top 4. Kapwing
Another online video editing tool, which professional video editors often use, is Kapwing. This robust tool will not only let you get rid of the pre-existing watermark, but the same video editing software will let you add music to your videos, subtitles and edit the videos in the best way to make them look better. This is an online-based tool, which means you don't need to download or install anything.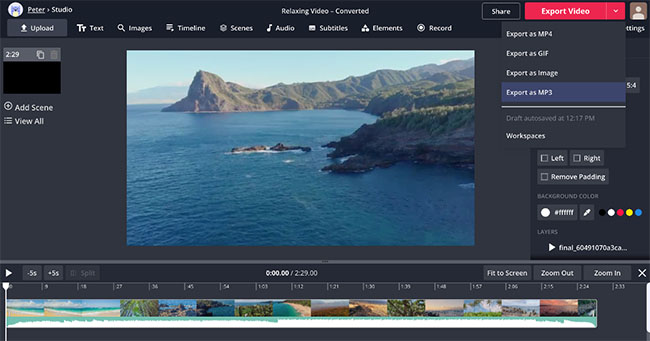 Pros:
The interface is attractive and modern
Multiple options are available to remove watermarks from a video
Accepts numerous video formats
Cons:
The free version will have a file upload limit
You can't export more than 7 minutes long video
Top 5. OpenShot
For the last best free video watermark remover software, we have OpenShot. A Windows compatible video editing tool can remove watermark from any video with just a few simple steps. Moreover, the advanced video editing features will make your video look like a professional one. You can download OpenShot, import the video, and start removing the watermark right away. Some of the video editing tools you will find here are usually offered by expensive video editing tools. And yes, it's easy to use and free.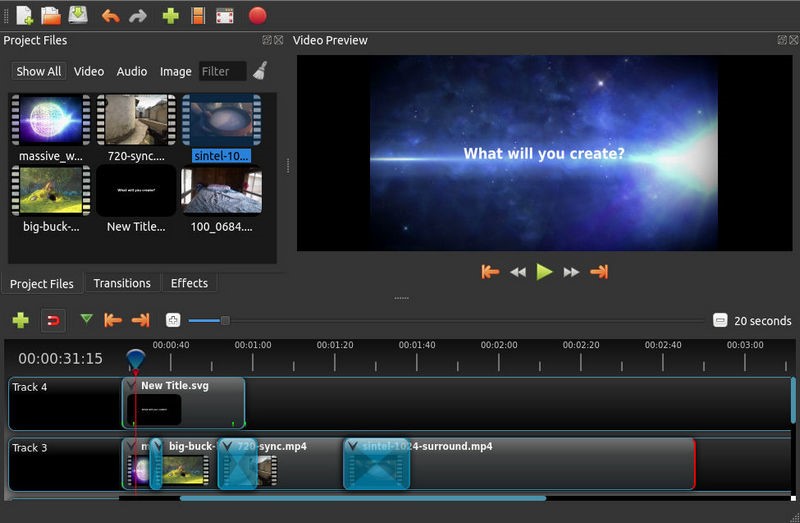 Pros:
Advanced-level video editing tools are available
It's an open-source video editing tool and is 100% free
Supports multiple formats
Cons:
OpenShot might not be suitable for beginners
Limited effects
Remove Watermark with TunesKit AceMovi
When it comes to the best video watermark remover software, TunesKit AceMovi stands out to be the best. It's an advanced video editing software and will even let you enhance the video by adding transitions, music, text, animation, filter, and more. The best part about this tool is that it comes with robust features and offers you three ways to remove watermark from the video. You can follow any one of these methods and easily remove watermarks from the video.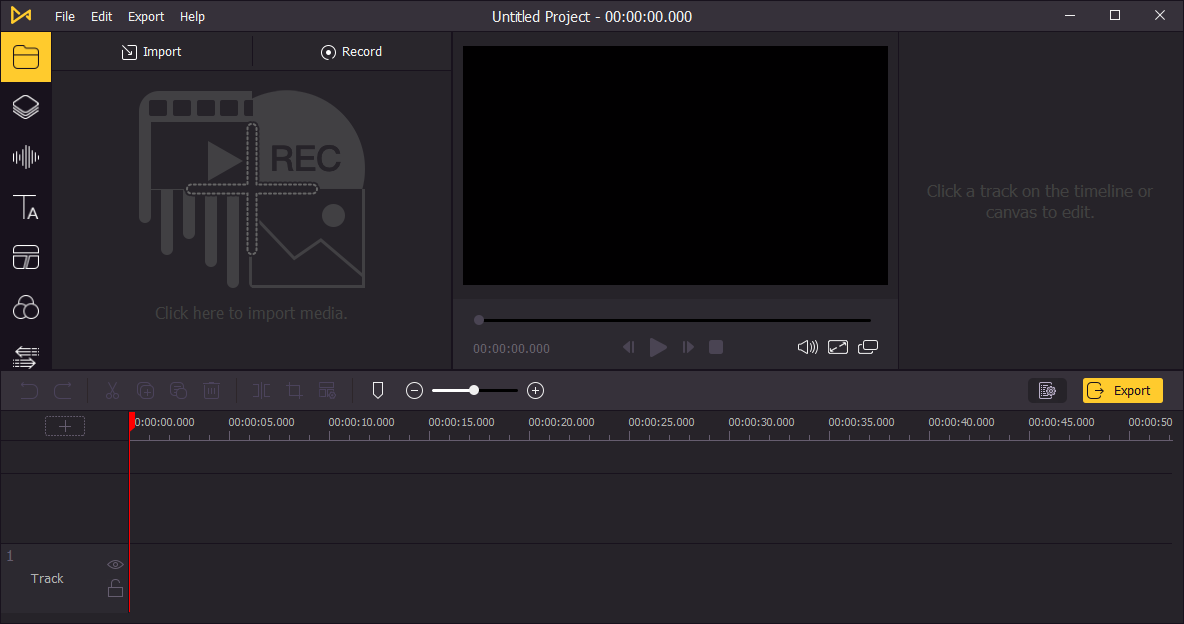 Additionally, AceMovi accepts multiple video formats and lets you convert your video to different formats as well. It is available for both Windows and Mac users. The user-friendly interface and beginner-friendly tool is preferred by people from all across the world.
Top Features of TunesKit AceMovi:
Loaded with unique video editing features
It comes with multiple filters, music, sound effects, text, transitions
It has a user-friendly interface
It removes the watermark in three ways
Available for both Windows and Mac
Guide to Use TunesKit AceMovi to Remove Watermark
Before you follow the step-by-step guide, ensure to download TunesKit AceMovi by clicking on the correct version.
Step 1: Launch TunesKit AceMovi
After downloading and installing TunesKit AceMovi, launch the software on your computer. The main interface will show you the import tab; please click on that and upload the video you want to edit.
Step 2: Add Video to the Timeline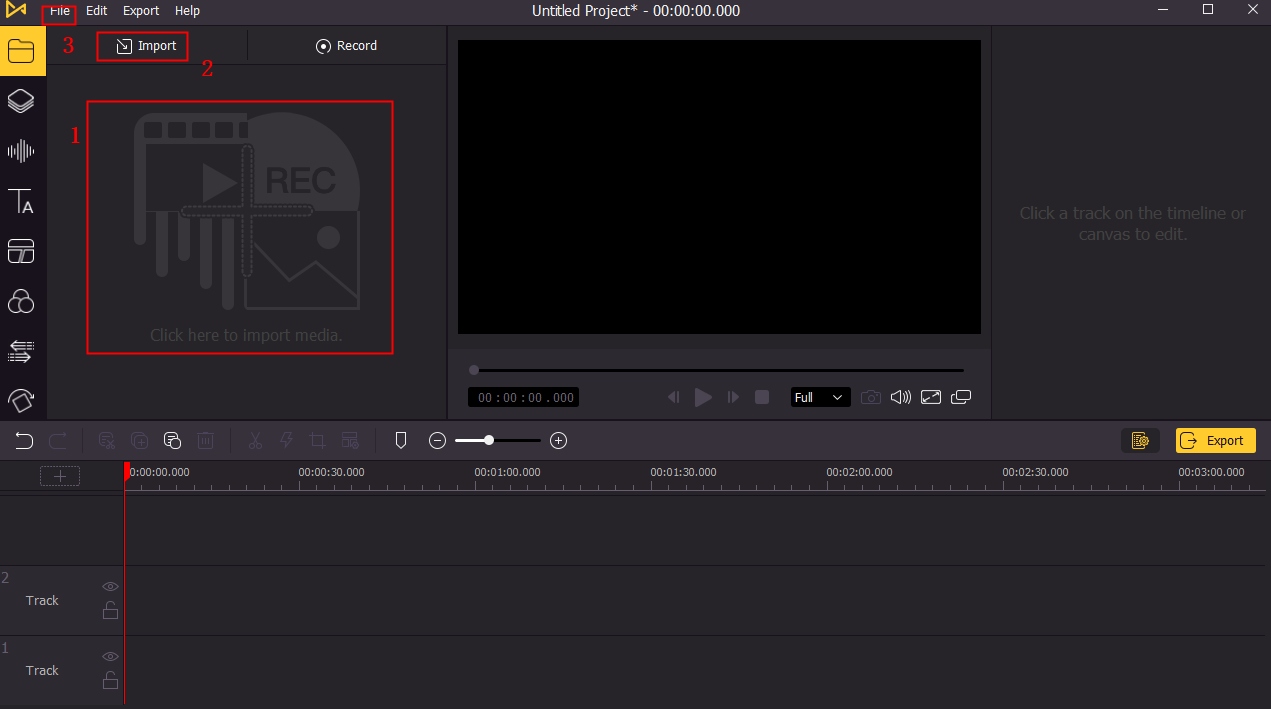 Drag and drop the video to the timeline. Timeline is the place where you will be editing your video; for example, remove the watermark.
Step 3: Remove Watermark in Three Ways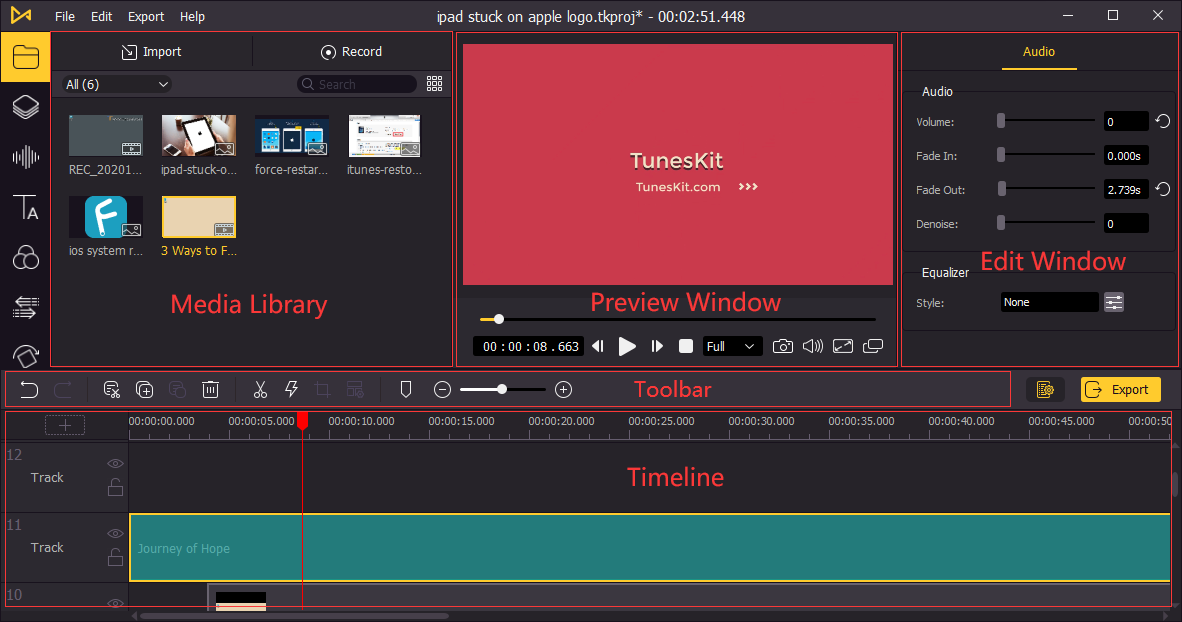 First Way: You can remove the watermark by cropping the video. Just drag the edges of the video and accordingly adjust the watermark.
Second Way: The main interface has the regional effect tab; click on that. Now, you can blur the watermark.
Third Way: For the last resort, you can cover the watermark with your logo. Just drag your logo from the media box, adjust the position and scale, and cover the previous watermark.
Step 4: Export Your Video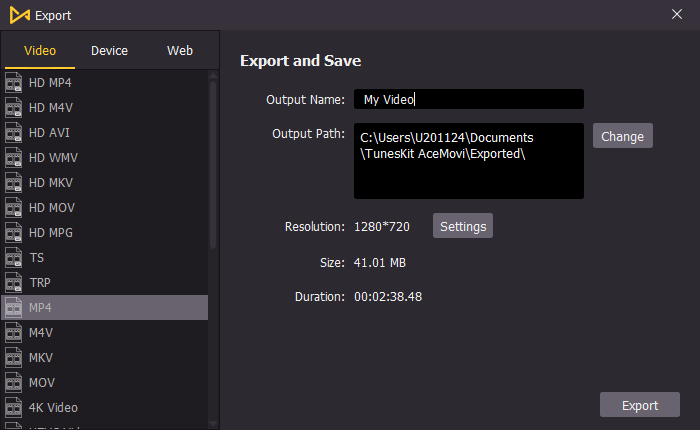 After editing is completed, you can click on the export button. Here you can select the output name and path. Choose the folder where you want the edited video to be saved, and finally, hit the export button. And that's it!
Conclusion
You just need a perfect free video watermark remover to remove the watermark from the video. Please note that each of them will come with pros and cons, but these tools stand out as the best when it comes to removing watermarks from the video. If you are looking for a video editing tool that can be used by both advanced and beginner-level video editors, TunesKit AceMovi will be ideal for you. All you need to do is visiting the official website, getting the correct version, and getting started. So, go on and download TunesKit AceMovi today.