You may have a video with a watermark that doesn't align with your business, or you are someone who would like to use a video for personal use but without the watermark. In this case, you will surely like to remove the watermark. Well, this is the reason why there are fantastic online video watermark remover tools available. The good thing about these online tools is that besides letting your remove watermark, they also come along with good video editing features, which will allow you to enhance the video quality of your video.
This article will introduce the 6 best video watermark remover online tools that you can try. No matter whose watermark the videos have, by using a suitable tool, removing watermarks from videos will become easy and quick. Read on to know which tools they are!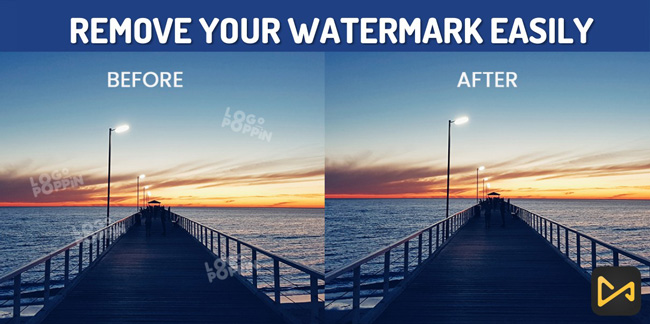 Top 6 Best Online Free Watermark Removers with Tutorials
Top 1. HitPaw - Easy Watermark Remover Online
The first online video watermark remover that you must use is HitPaw Online Watermark Remover. This is arguably the easiest way to remove a watermark from any video like vlogs. movies, short videos, blogs, or YouTube channels. It not only works on videos but on photos too. You can use HitPaw to remove unwanted logos, photo stamps, texts, and watermarks. However, only the video less than 20MB can be programmed completely free.
Tutorials: How to remove watermark from video online with HitPaw? The difference is this online tool won't ask you to log in at the very beginning. All you need to do is go to the official website, click to remove the watermark from your video, and upload your video on the interface. Now customize the watermark removal area to the part that covers the watermark. Then click the button to remove the video watermark. Lastly, tap on the Save to download it.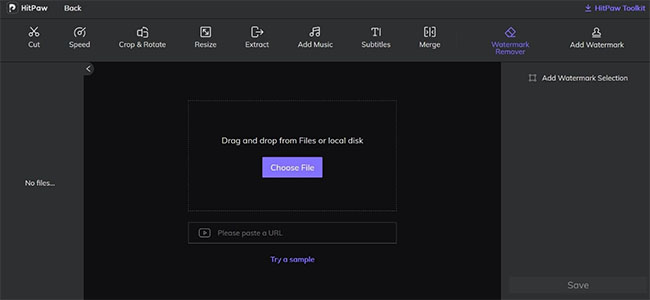 Pros:
User-friendly design
Intelligently removes the watermark
The price is fair
Customer support is excellent
Able to make screenshot
Switch from projects
Cons:
To export the video, you need to register
Lacks other video editing features
The imported files should be less than 20MB on the free version
Top 2. 123APPS - Versatile Watermark Remover Online
Here's another video watermark remover online tool free that goes by the name 123Apps. This tool is excellent if you want to remove unwanted objects from a video. For example, you can use it to remove watermarks, logos, texts, unwanted photo stamps, etc.
Tutorials: How to remove watermark video online with 123Apps? To begin with, both dropping images and pasting URLs are available. That is to say, you can paste the URL from social platforms directly. Then select the area you are going to remove from the video. You can adjust the size and position of the area in real-time upon the interface. Once finished, click the Save icon.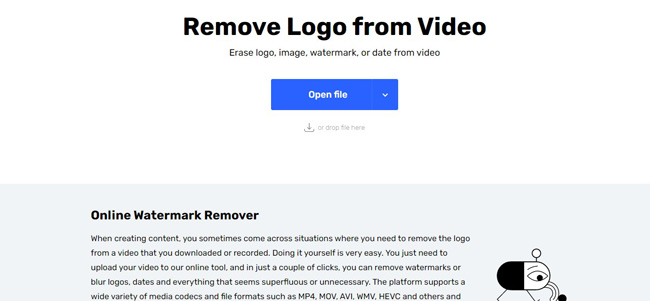 Pros:
100% online watermark remover
Removes both video and photo watermarks
Very easy to use
No privacy risk
Many more tools to try like Video Trimmer and Cropper
Cons:
It may get stuck
Some Ads will pop up
Top 3. Kapwing - Powerful Watermark Remover Online
A good video watermark remover tool lets you edit your videos just the way you want to. Take Kapwing, for example; it is free to use, enables you to remove watermarks from any videos, and also lets you edit your video to enhance its quality. In addition, you can add music to your video, add subtitles, and edit your video using numerous video editing features.
Tutorials: How to make the video watermark removed with Kapwing online? You need to create an account first. Next up, import your files or paste the URLs under the interface. Now select the area that the watermark apply and then click the Remove icon to get rid of it completely. You can download the new video for free up to 720p.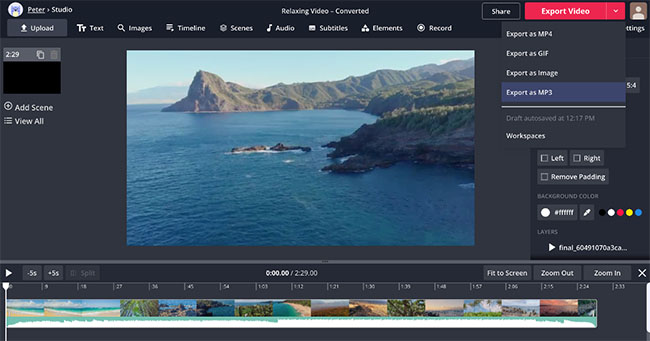 Pros:
Very easy to use
It has an attractive interface
Accepts multiple video formats
A vast library of video templates
Download video for free up to 720p
Cons:
You can only export up to 7 minutes long videos to edit them
The free version has limited video editing features
Top 4. Apowersoft - Easy Watermark Remover Online
A completely free-to-use online tool that will not only let you remove watermarks from videos but will let you remove watermarks from photos. Apowersoft has an incredibly simple interface, and you will get the hang of it as soon as you start using it. You can get started right away. Additionally, Apowersoft claims that it retains the video quality after editing.
Tutorials: What is the tutorial on removing watermark from videos with Apowersoft online? Click the mode to remove the watermark from videos. Supported formats include MP4, MKV, WebM, MPG, TS, MPEG, WMV, and MKV. You can add unlimited removal boxes with this tool. Just drop the box under the watermark area and click the Erase icon.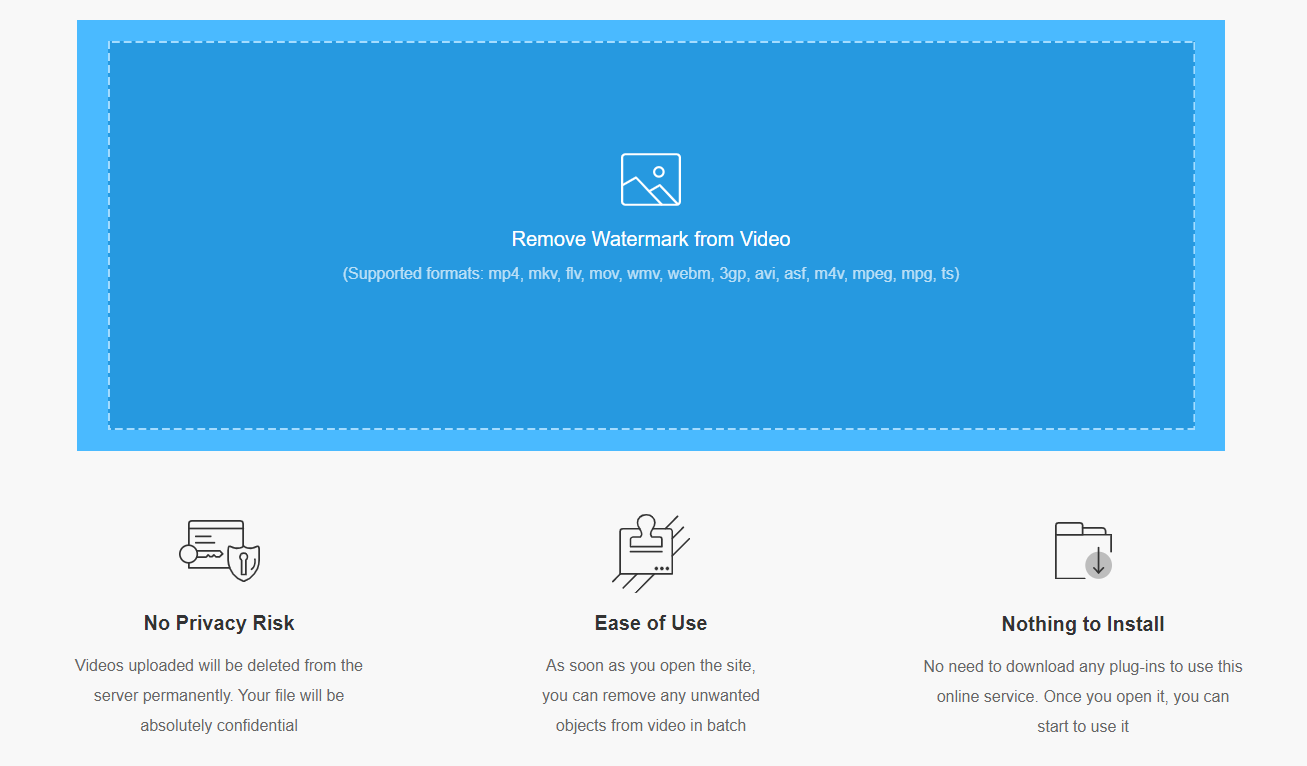 Pros:
Supports multiple video formats
Unlimited watermark removal boxes to add
The interface is simple to work with
You can remove the watermark from videos in batch
Remove watermark from both videos and images
Cons:
It doesn't have good editing features
It could be too basic for professional users
Top 5. VideoWatermarkRemoverOnline - Dedicated Watermark Remover Online
This is an online video watermark remover tool and does the job perfectly. You don't need to download Via Video Watermark Remover because it is an online tool. This online tool ensures that you get to remove watermarks from any video easily. Moreover, the steps that you will have to follow to remove the watermark is easy too. It is allowable to choose from the image watermark remover and the video watermark remover.
Tutorials: How to make remove watermarks from videos by this online website? First thing first, click or drag video files under the interface. After a while, click the Remove Watermark icon to make it possible. Time to download the watermark removed video bluntly. However, you will find it absurd to wait for the download position queue, which in a sense requires you to follow the subscription.

Pros:
No steep learning curves
Removing the watermark directly
Supports multiple formats
User-friendly
Cons:
Lacks video editing features
Long time of waiting peroid
Top 6. BeeCut - Intelligent Watermark Remover Online
It is always better to pick a video watermark remover tool that is easy to use. BeeCut; hence is a good solution for people who are not looking for rich video editing features but only want to remove watermarks from their video. BeeCut ensures that once the file goes through editing, it gets deleted from its server.
Tutorials: How to remove watermark from video online free with Beecut? You need to choose the channel to remove the watermark from videos. Then import the clips from folders. The next step is repositioning the removal window until the watermark is removed. Finally, click the Export icon to download it.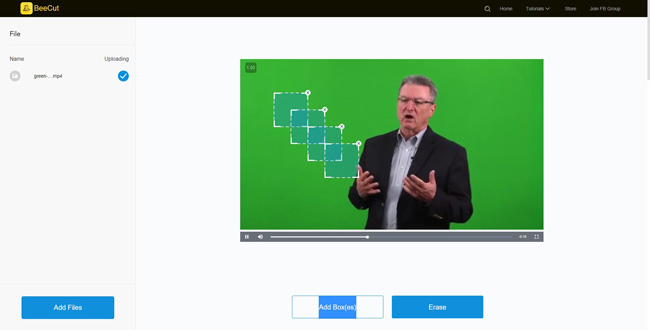 Pros:
Great file security
Removes watermark efficiently
100% online tool
Removes watermark from videos and photos
Easy steps
Cons:
Only for watermark removal
Lacks video editing feature
TunesKit AceMovi - The Most Beautiful & Smart Video Editor to Remove Watermark from Videos by Cropping, Blurring, and Covering
The online tools that this article has covered will mostly let you remove watermarks from the video. However, sometimes you may want the tool to do more than that. That's when you should think about getting an all-in-one tool that is easy to use, affordable, remove watermarks impeccably, and finally allows you to edit your videos easily.
TunesKit AceMovi is a widely used video watermark remover and video editing tool and is available for both Mac and Windows. You can download the correct version and get started right now. Additionally, AceMovi is ideal for both beginners and professional video editors. You can also follow the simple guide below and learn how to remove video watermark with TunesKit AceMovi step by step.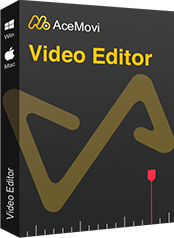 Key Features of AceMovi Video Editor
Security Verified. 9,211,016 people have downloaded it.
Pros:

Easily remove watermark in 3 ways
Split-screen, reverse, chroma key, blur, mosaic, etc.
Music resources, overlays, transitions, and text templates
Color grading
Customized canvas
Export video at 4K format
Download at the best format for social media
Cons:

There is no area watermark remover
Launch TunesKit AceMovi and Add Files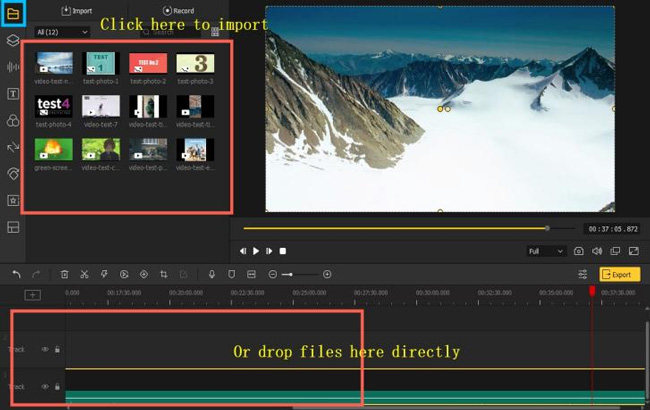 First, you will have to download and install TunesKit and then click on the import tab to upload the video that you want to edit. Drag the video to the timeline. Here you can start removing the watermark and also edit your video.
Begin to Remove Watermark from Video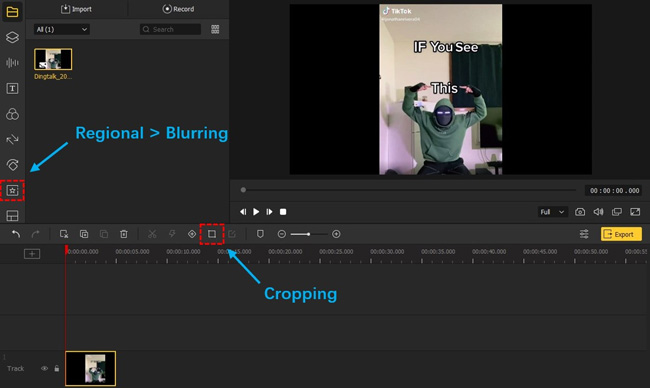 There are three ways to remove the watermark. The first is to crop the video and remove the watermark. Secondly, you can click on the regional effect tab and blur the watermark. Thirdly, you can cover the existing watermark with your logo on the top.
Export Video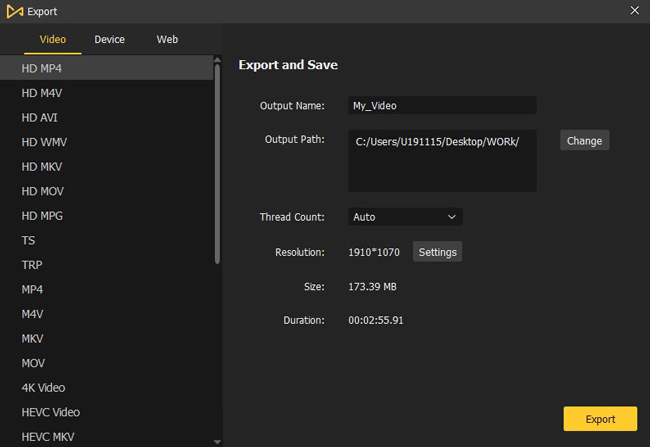 Now that you have edited your video and removed the watermark, you need to click on the export button. In the output name, provide the name of the video and select the output folder by clicking on the output path. That's it! All done.
Conclusion
These are the 6 online video watermark remover tools that you can go for. Along with these tools, you can try using TunesKit AceMovi as well because this tool will let you remove the watermark from an endless number of videos and let you edit the video. Having a smart tool makes more sense because it enables you to edit your videos as well.