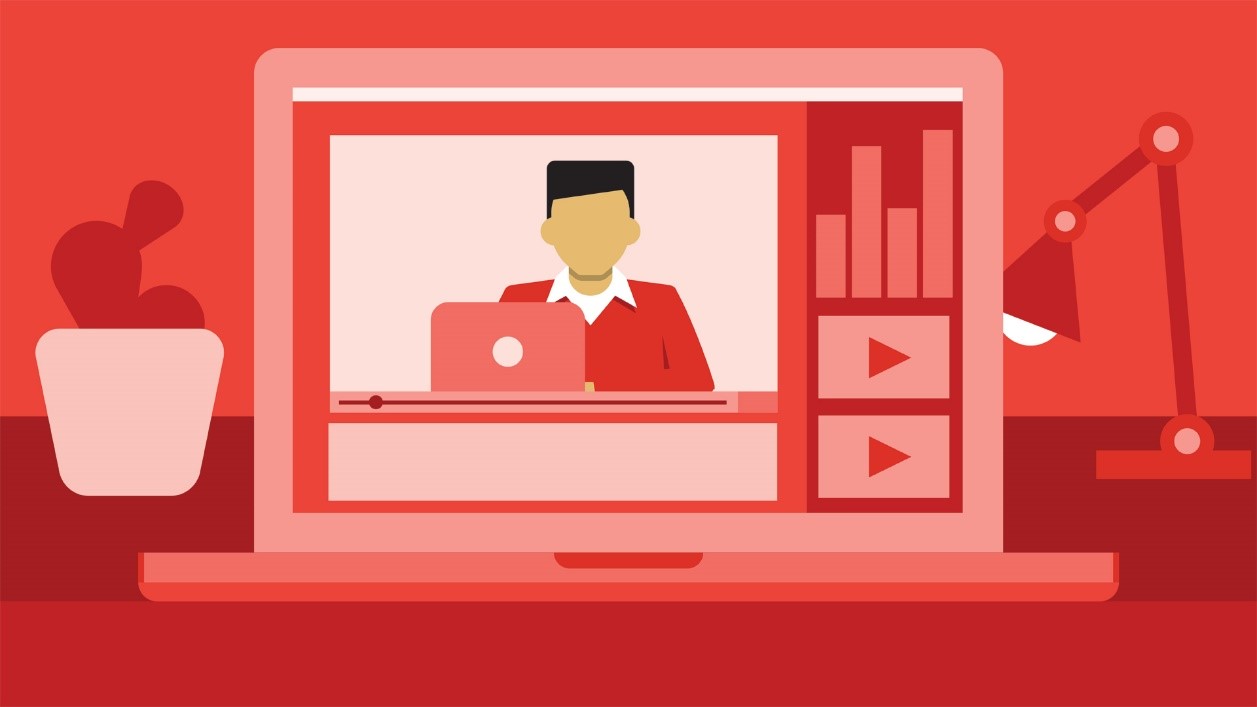 There are hundreds of thousands of people that create and upload content across YouTube, one of the most prolific and effective video-sharing platforms developed across the Internet. While all these people create a variety of video content, various tools are required by these users to make their videos look phenomenal. One such tool is the use of an intro maker that provides the user with the ability to design a very significant introduction to a YouTube video, making them highly relevant to the service or product they offer.
This article is providing its readers with an introduction to the best free YouTube intro maker no watermark facilities across the system. These tools, while being free, are known to provide their consumers with the best toolkits and interfaces to manage their work with ease.
Finding the best tool for developing intro videos is quite important and requires a detailed observation. Realizing this fact, the article intends to bring up all the major points that would distinguish every platform from each other, making the selection quite easier as compared to the previous methods of selection. Keep reading.
#1. InVideo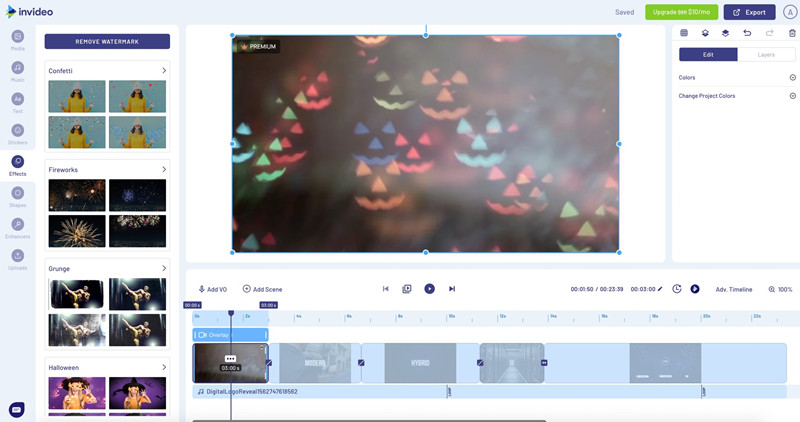 This platform is considered among the best options for designing attractive YouTube intros. With easy navigation and compelling results, this YouTube intro maker no watermark free tool can offer you the best in the business.
Pros
A very simplistic interface to work on.
Provides 2000 templates and unlimited royalty-free pictures.
Cons
Has no option for designing 3D videos.
#2. VideoBolt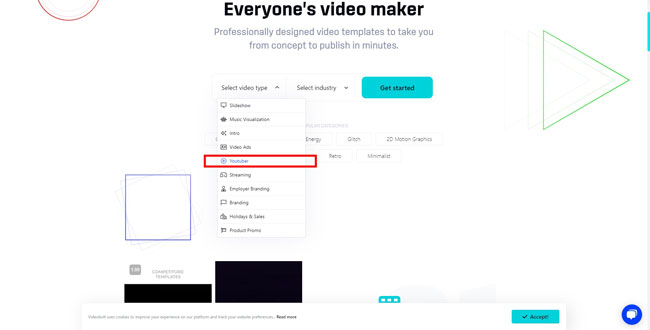 If you are a new content creator on YouTube and lack the quality of designing a professional YouTube intro, you can consider utilizing this free YouTube intro maker no watermark online tool with special packages to purchase from for better results.
Pros
Efficient and Easy to manage.
Provides a high-quality output video result.
Cons
The user has to pay for its premium version.
#3. Panzoid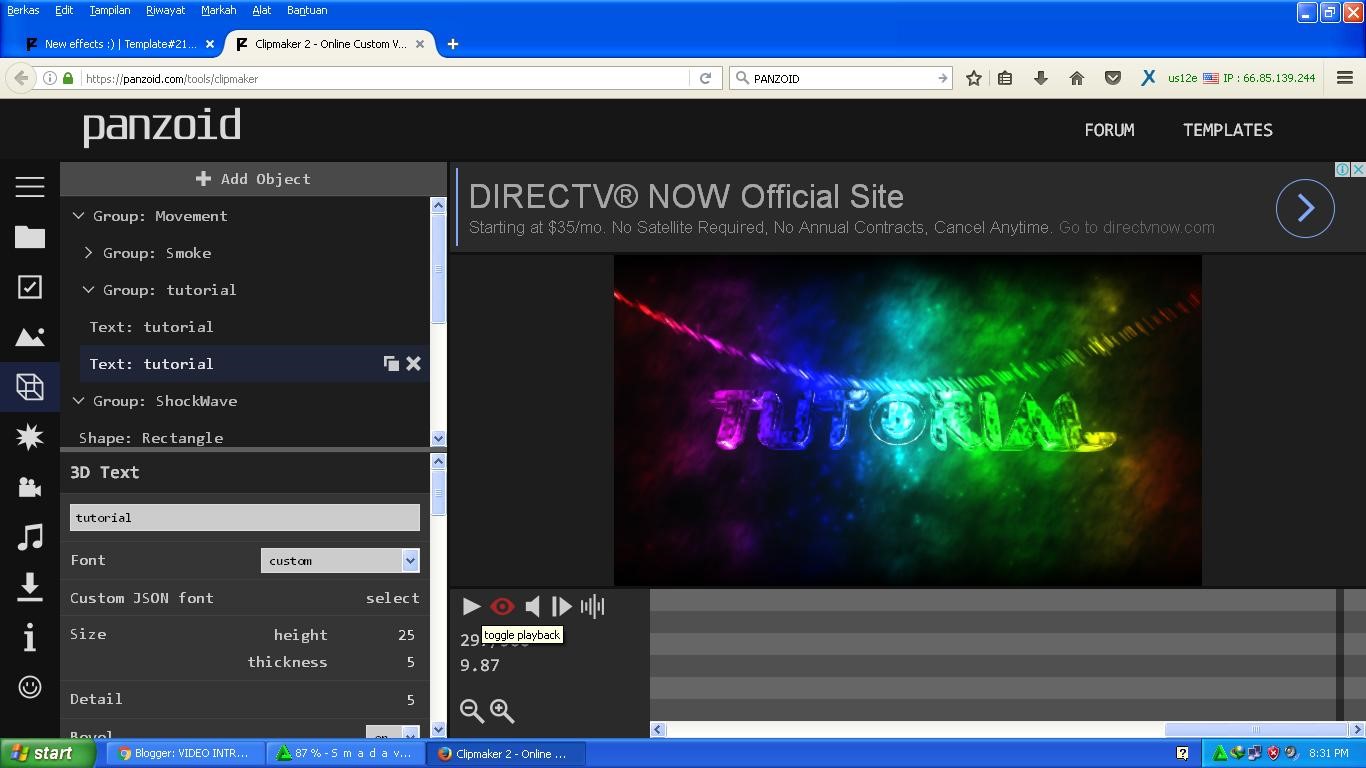 While there are contemporary tools that offer users exceptional tools to work with, there are tools that have been functioning with perfection for quite a time. Panzoid is regarded among the oldest tools that significantly induces advanced features in its interface, making it one of the best choices in designing intro videos without a watermark.
Pros
Provides customizable templates for intro videos.
Has no hidden costs.
Cons
The platform is advanced and difficult to utilization.
#4. Wideo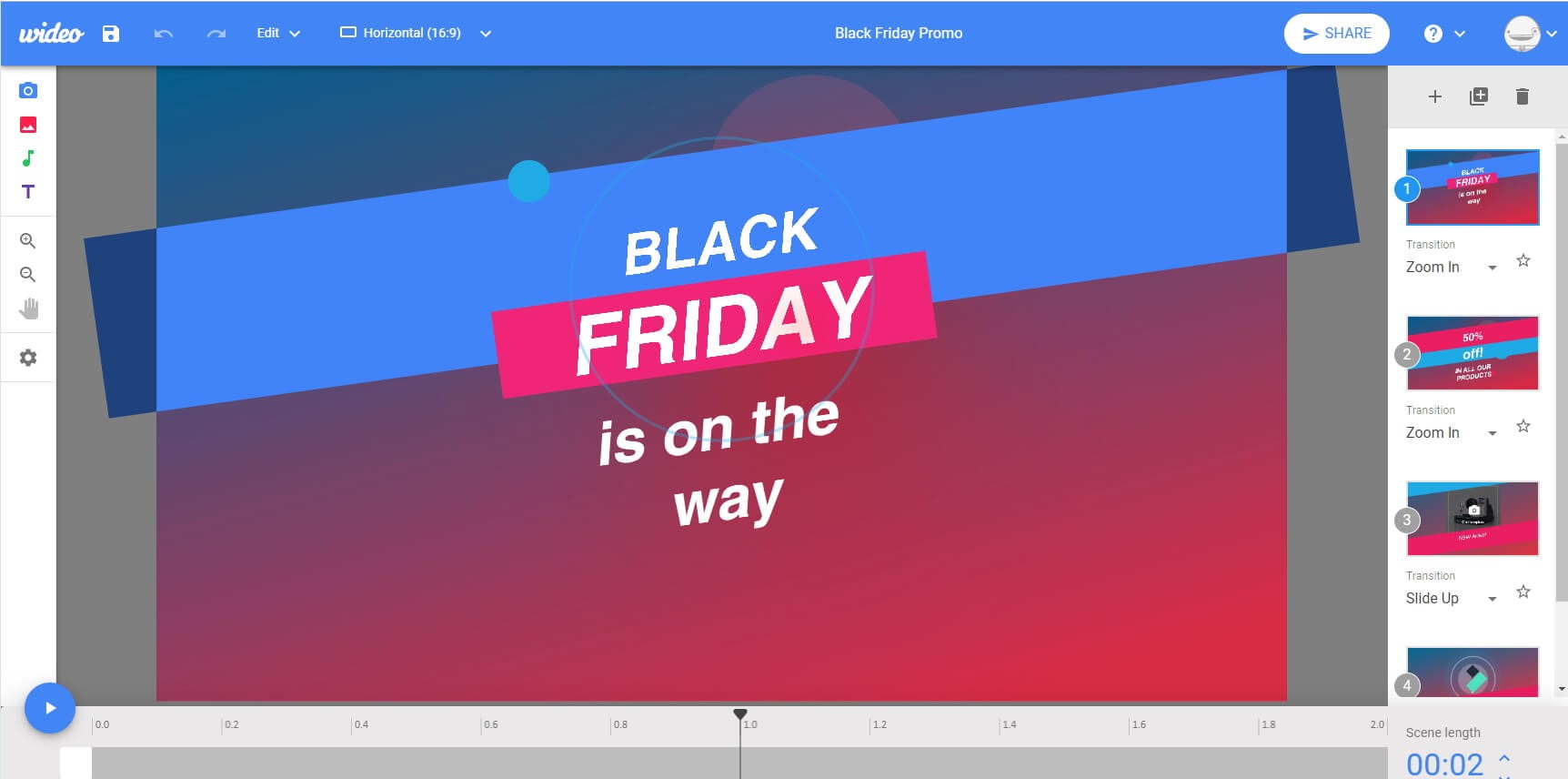 Simple tools can offer you the best results, with very few provisions to cover. Wideo is another free YouTube intro maker no watermark platform that allows the user to develop YouTube videos out of the 100 readily available templates. Users having minute knowledge of intro makers can look over this tool for designing the best introductory video.
Pros
Extremely easy and simple in consumption.
Allows you to develop animated videos as an intro video.
Cons
Users have to pay for the tool after the trial elapses.
#5. Biteable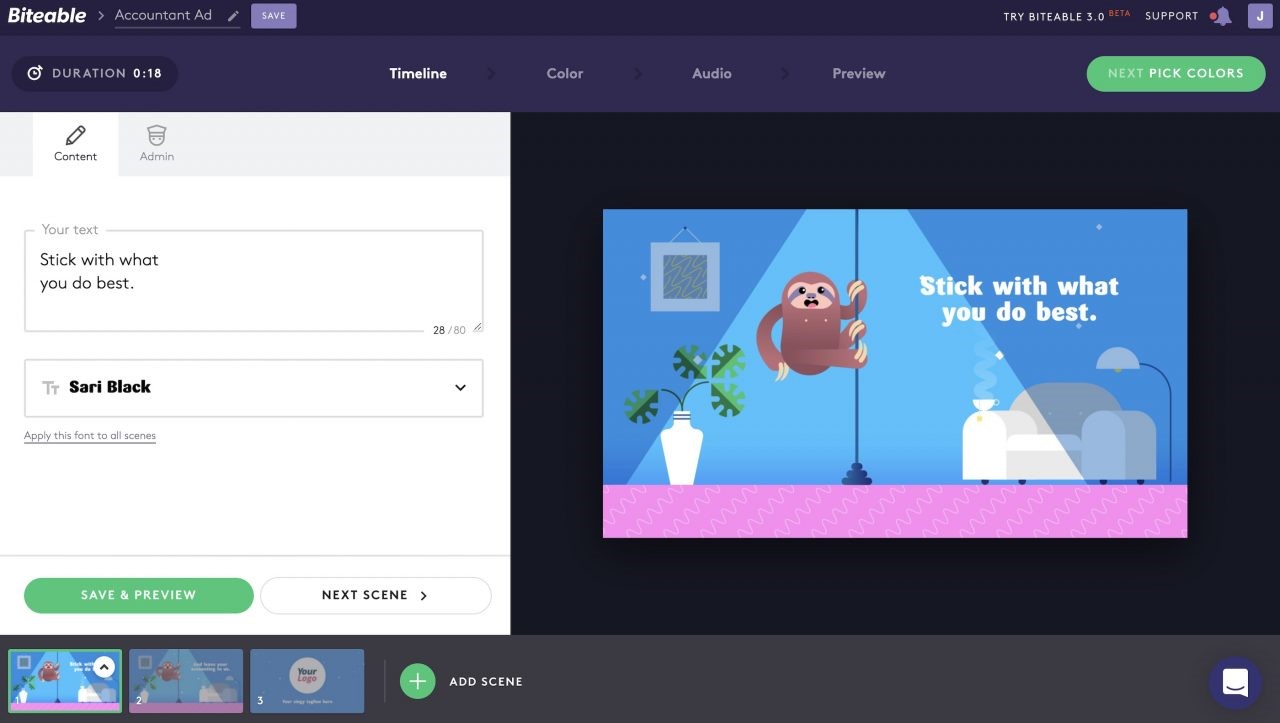 Referred among the best tools in the market, Biteable features ease and efficiency with its interface. This tool can help you in bringing out the best for your YouTube channel through the integration of a variety of animations, effects, and templates.
Pros
Offers a comprehensive set of features with no initial costs.
Allows users to design high-quality videos with compelling navigation.
Cons
It does not allow the creation of 3D intro videos.
#6. LviPid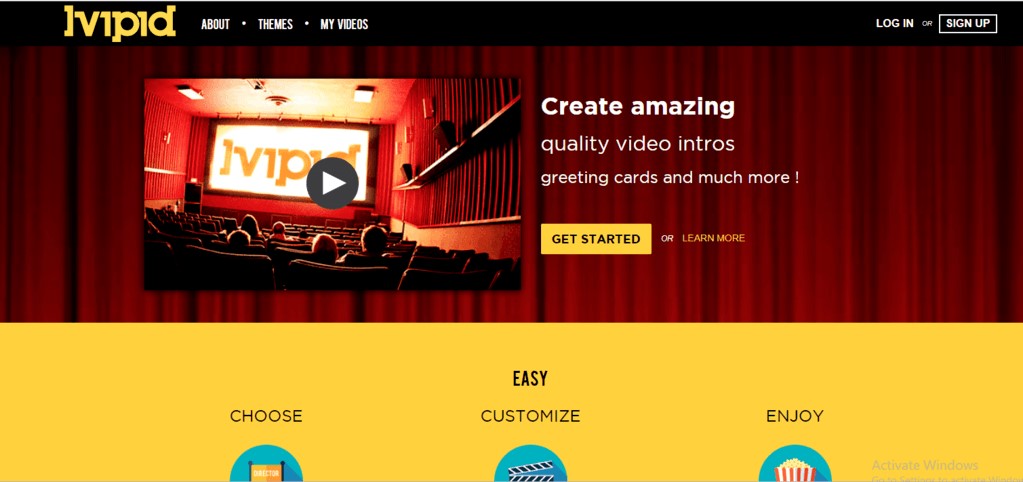 Users who are a beginner in the market can look across LviPid for designing an impressive introductory video to their YouTube channel. This not only attracts more viewers but allows the user to cover this all in a relatively easier process.
Pros
Has very convenient usability with a comprehensive interface.
Store your content across its cloud storage.
Cons
Offers a very limited set of animations and templates.
#7. RenderForest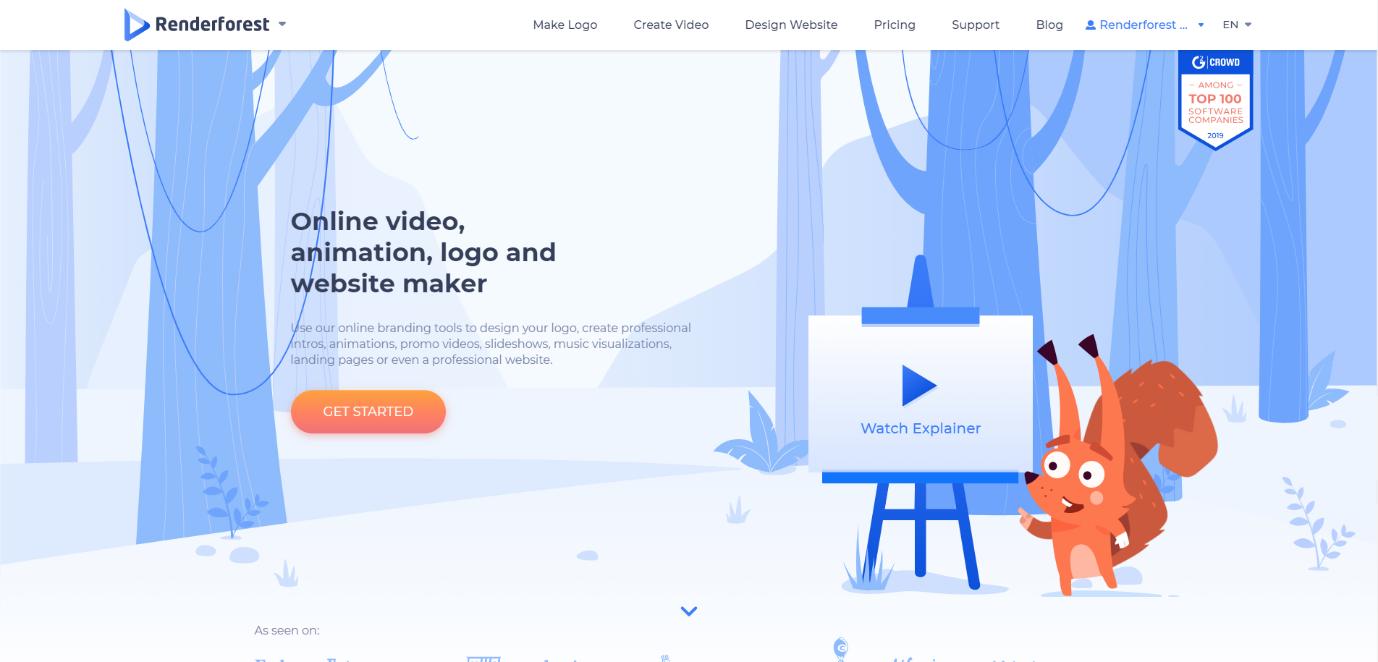 Professional video editors and content creators should always consider using impressive platforms such as RenderForest. This tool provides the user market with an exceptional set of features that make it quite popular throughout the market.
Pros
Provides around 50k+ video templates for intro making.
Has the ability to graphically edit all kinds of videos.
Cons
It is necessary to buy a package for utilizing the special features across RenderForest.
#8. Intro Maker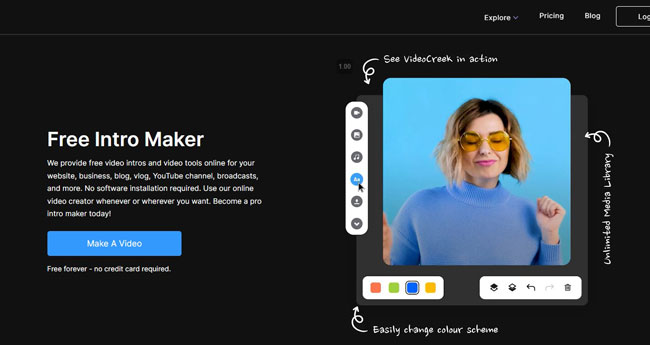 Intro maker is a simple tool that features a very convenient user interface to work on. It can act as a very cohesive YouTube intro maker no watermark free software that features 3D intro video editing within an easy-going environment.
Pros
Quite simple and effective.
You can even insert your channel's details, such as logo and images, within the intro video.
Cons
You need to buy its membership to gain access to advanced tools.
#9. IntroCave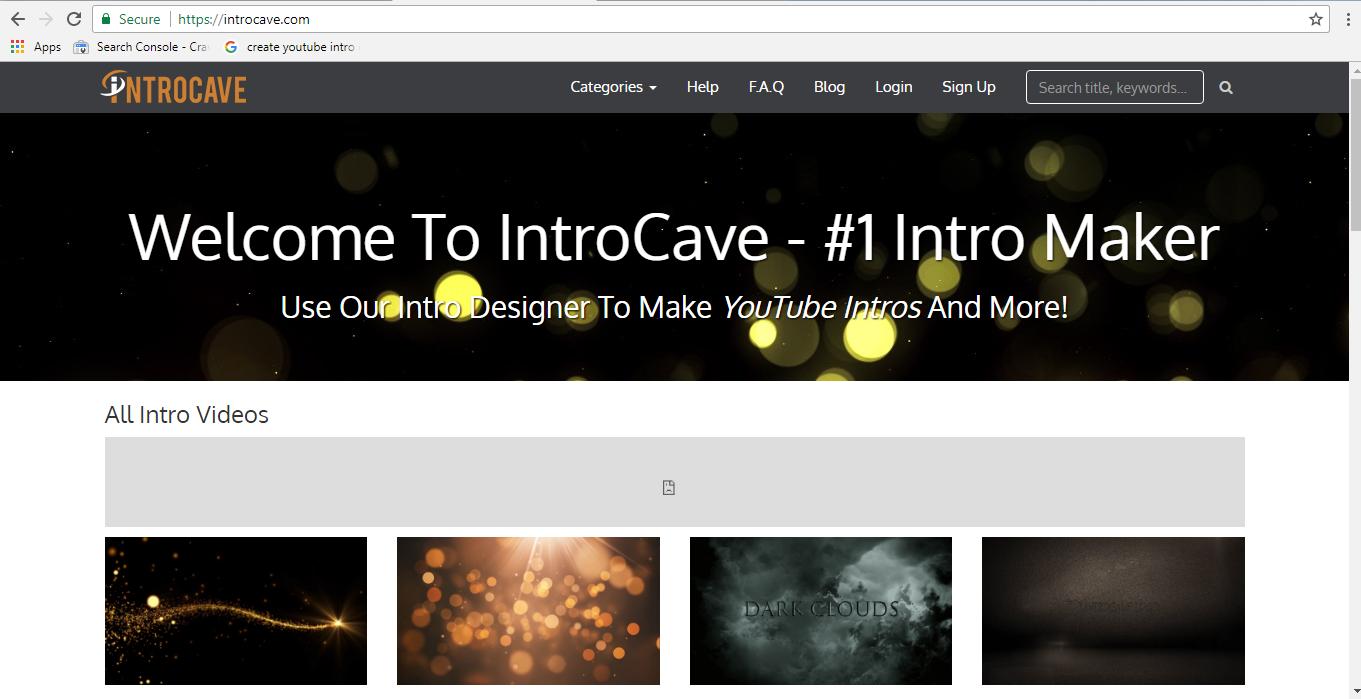 This tool offers its users a very different experience in intro making for YouTube. With a very convenient procedure to fix in a good intro video for YouTube, this tool can allow you to create professional content without having any prior knowledge.
Pros
Offers particle effects to enhance the video's quality.
Exceptionally easy to utilize.
Cons
You need to purchase a plan to gain complete access to tools.
#10. IntroBrand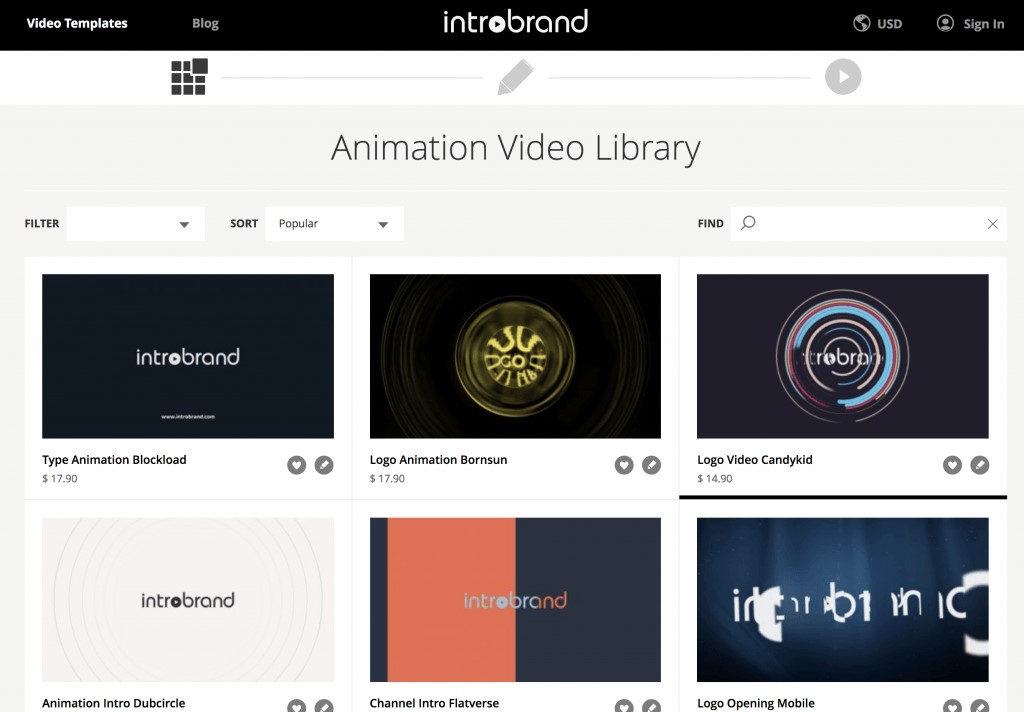 If you are in search of a fancy tool for designing your intro video, IntroBrand fixes in the perfect description as a YouTube intro maker free online without watermark. This tool provides you with a much more design-oriented environment, leading you to develop impressive video intros to culminate towards an increased viewership.
Pros
Has a growing template library with professional templates.
Do not request users for any subscriptions.
Cons
Users find difficulty in exporting their outputs.
Conclusion
There are a lot of choices when it comes to selecting the best intro maker in the market. Although these tools configure the best environment to work in, you can look over their basic features to get a distinguishable picture for your work. This would help you in designing effective YouTube videos with ease.
However, if you are not satisfied with the results of the discussed free YouTube intro maker no watermark tools, there is always another option available to work on. TunesKit AceMovi is a very expressive tool that allows the user to design the best intro for their work. This tool gathers in a very detailed set of features and provides the user with exceptional results when it comes to designing videos. TunesKit offers a distinctive collection of animations and effects, which makes it a very expressive choice for people who regularly consume the services of YouTube.