Most videos from YouTube, TikTok, Instragram, and other sites will be branded with logo to showcase copyrights and resources, whether images or text. However, this makes sharing with friends very cumbersome and difficult, as it may block some important information.Therefore, it would be nice if the logo or other watermarks can be removed from those videos.
Don't worry, it's just a piece of cake! With the help of this post, you'll get hang of 7 step-by-step tutorials on how to remove logo from video quickly and conveniently. And the logo removers recommended today all can be downloaded free. Let's get started!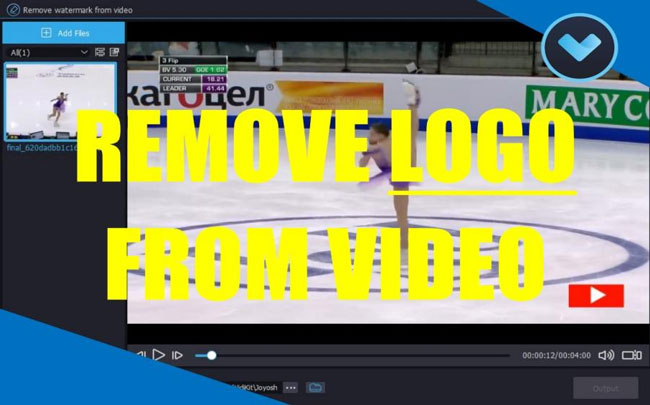 3 Easiest Ways of Removing Logo from Video for PC & Mac
Remove Logo from Video with Joyoshare Converter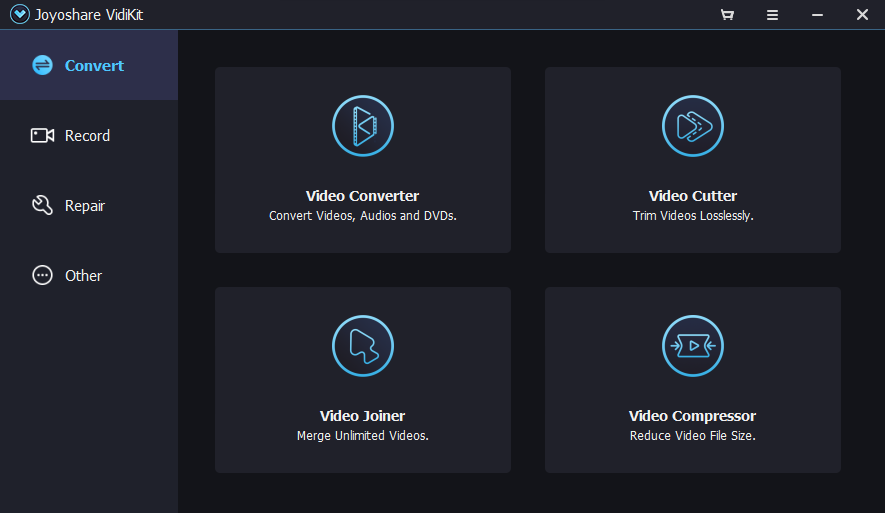 The best logo remover in the market you can find is Joyoshare VidiKit, which comes with a layering editing interface and compiles a set of video editing tools like Video Converter, Video Cutter, Video Joiner, Video Compressor, Screen Recorder, and most importantly, the Video Logo Remover. And it's also a powerful Media Player used for adjusting the color, controlling audio, adding titles, and making synchronization when watching movies.
Now, it's completely easy to download Joyoshare VidiKit, no matter you're a Mac or Windows user. As for removing logo from videos, you'll make a highlighted area by smoothly taping, holding, and circling, then Joyoshare VidiKit will remove that logo completely while the frames and quality of your video won't be affected at all. Here we go to see how it works so amazing!
Download Joyoshare Vidikit
Joyoshare Vidikit is a very handy and portable software to get. Before removing logos, you need to download Joyoshare and then install it your computer.
Begin to Remove Logo from Videos in Joyoshare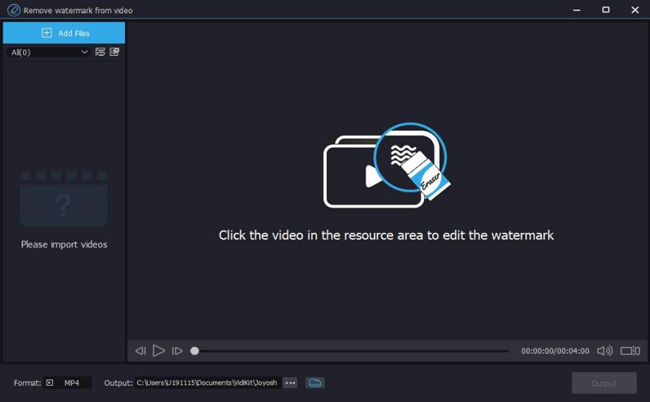 As we said before, Joyoshare VidiKit is a robust video editing toolkit with layering working design. So you need to choose your logo-removing project to begin: Go to Repair > Watermark Wizard > Remove Watermark from Video.
Now, it comes to how to import video clips. For example, if you just downloaded a YouTube video and right here you're planning to remove the YouTube logo from videos. You can just drag-&-drop (it's a shortcut and works very well) that video under the interface or by tapping Add Files to select from folders.
Make Logo-Extracted Area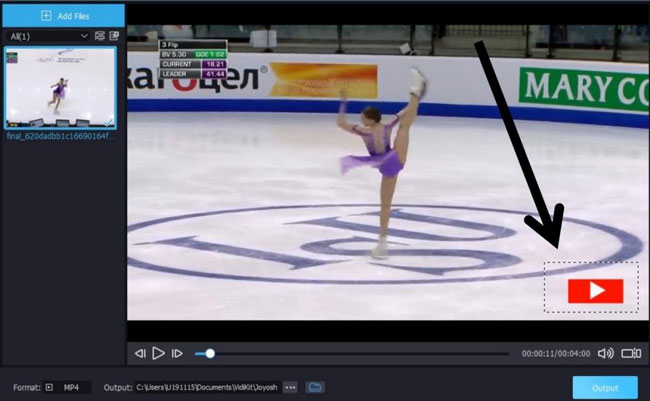 Highlight the area to cover the logo on your screen. To do this, just like circling some icons on your desktop. Here you can check the video in real-time when applying the logo removal feature.
Convert & Download Logo Removed Video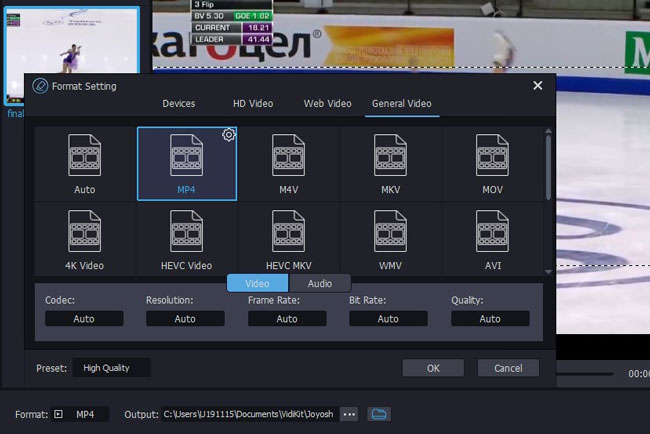 Don't forget that Joyoshare VidiKit is a great video converter. For example, if you'd like to post the logo extracted video on YouTube in MP4 format, with 1920*1080, H.264, and 60fps, go to open the Format and set corresponding parameters.
Remove Logo from Video with AceMovi Video Editor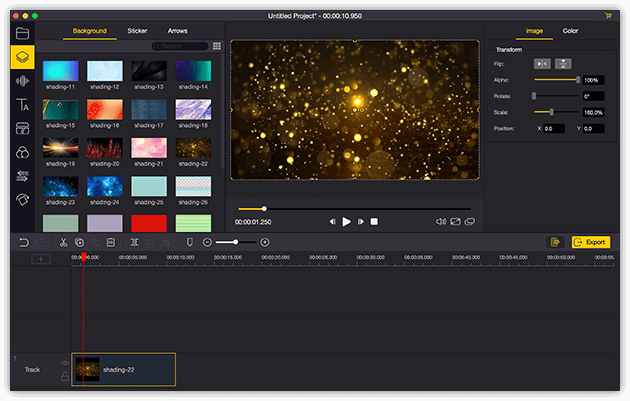 Here we'll show you how to use TunesKit AceMovi Video Editor to remove watermark and logos from your video. AceMovi is an all-in-one video editor that organizes the tools of trimming, recording, converting, changing background music, grading color, syncing sound, cropping, etc.
And the experiences of extracting logo in AceMovi is different from Joyoshare but it also works very efficiently - Rather than highlighting a specific area to remove logo from videos, AceMovi chooses the methods of cropping the windows, covering the logo as yours, and blurring the logo area to make it possible. Actually, those are very common features to use for most video makers but fewer people have the idea of applying them in removing logos.
Now, this smart logo remover is free to download both for Windows 10, 11, and Macbooks. If you'd like to use this tool and try all the features built-in, it's a very good idea to have the subscription. If you got the perpetual one, which costs $59.95, you'll have the VIP service of exporting video without AceMovi's branding watermark. Or you can also try $19.95 for a month and $39.95 for a year. They are bargain prices as well.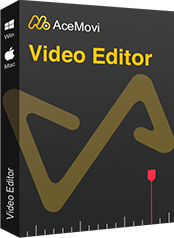 TunesKit AceMovi Video Editor
Security Verified. 6,993,026 people have downloaded it.
Pros:

Remove logo from video very easily
You can replace that logo with your logo, it can be genres of image or text
Process all the video formats you have like MP4, M4V, MOV, AVI, WMV, MPEG-1, MPEG-2, GIF, etc.
Clean interface
The free version is perpetual
Advanced Chroma Key tool
Export at higher quality - HD or 4K
Cons:

The free version has a watermark embedded
Import Videos That Embedded with Logo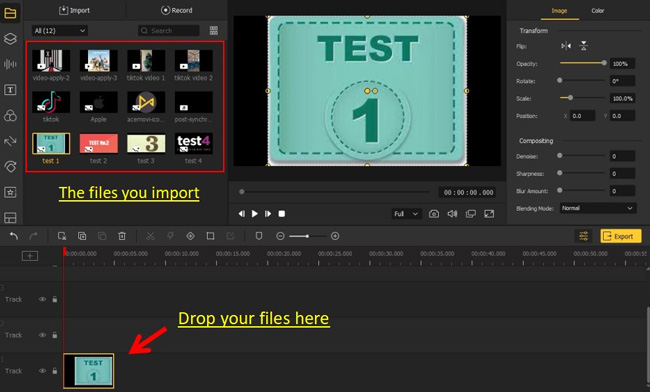 You can make this by drag-&-drop the videos on the timeline. After that, the clip thumbnails will be packed in the Media panel. In the following, you'll see 3 methods to remove the logo from videos - Cropping, Covering as well as blurring.
Commence Removing Logo from Video in AceMovi
Method 1. Cropping Logo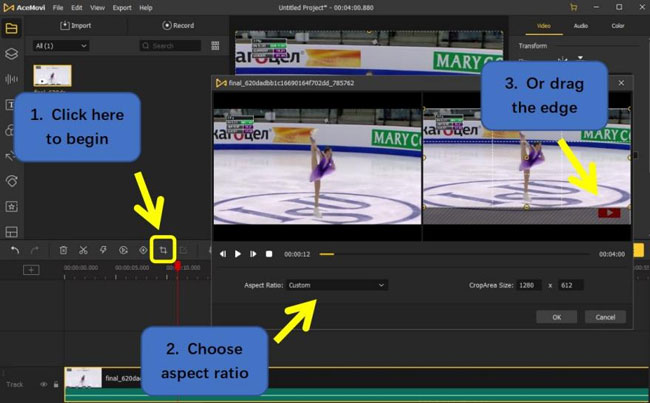 To remove logo from video by Cropping tool in AceMovi, you need to:
Step 1. Go to the Toolbar > Crop, then the cropping windows will pop up;
Step 2. On the cropping window, you can open up the Aspect Ratio to choose the size at 16:9, 9:16, 5:4, 4:5, 1:1, or else;
Step 3. Finally, drag the edge of the window to crop until the embedded logo disappears.
Method 2. Covering Logo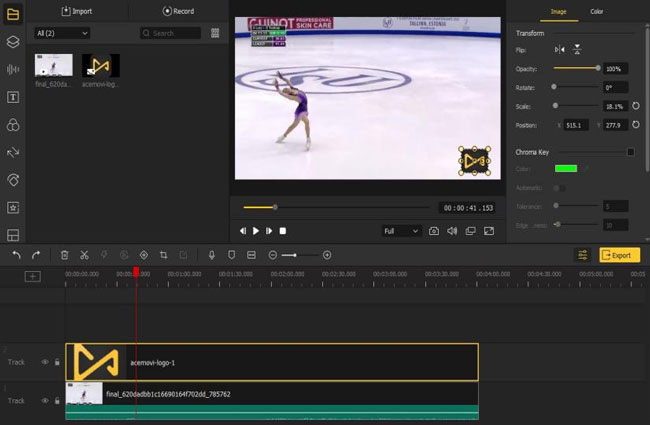 To remove logo from video by Covering skills in AceMovi, you need to:
Step 1. Import your logo;
Step 2. Put the logo under Track 2, and stretch its edge to lengthen it;
Step 3. Lastly, go to reposition your logo on the preview canvas to cover the raw logo.
Tip: Or you can cover the logo in video with text. In this case, you need to open the Text Panel (4th on your left hand), select a type your like, then reposition, change the font, size, color, etc.
Method 3. Blurring Logo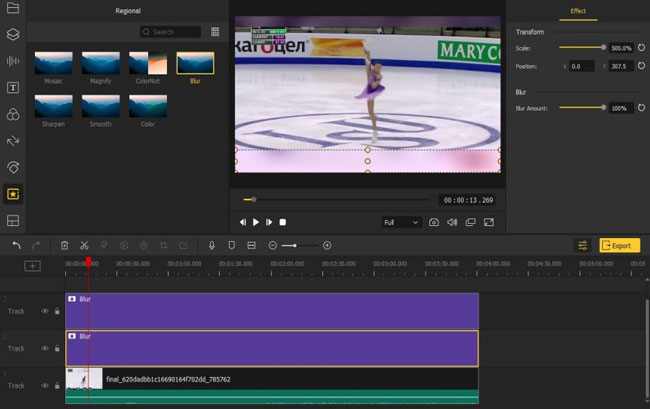 To remove logo from video by Blurring effect in AceMovi, you need to:
Step 1. Go to the Regional > Blur;
Step 2. Put blur effect on Track 2;
Step 3. Lastly, go to reposition the blurring area on the canvas to extract logo. You can change the blur amount here.
Import & Download Logo Removed Video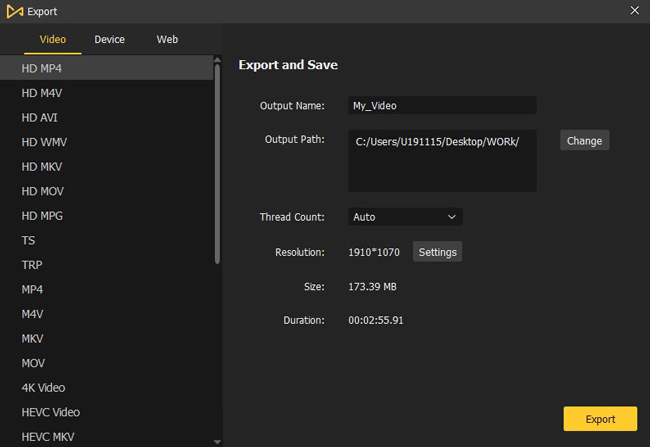 Voila! You just made it successfully. Now, click that yellow button Export. Here you can pick up HD MP4 to download this video at MP4, Web > YouTube to download this video at YouTube's AutoFit format, Device > iPhone at iPhone's best-matched format.
Remove Logo from Video with Adobe Premiere Pro
Unlike the tools we talked about previously, Adobe Premiere Pro is designed with the advanced f(x) Month-Mask tool to remove logo from videos. Premiere Pros has attracted millions of users for its professionalism and flexibility.
You'll see plates like Learning, Assembly, Editing, Color, Effects, Audio, Graphics, Captions, and Libraries in Premiere Pro at a glance, meaning that features are built-in those panels respectively. And today's sharing of removing logo from video in Premiere Pro just depends on the Effects panel.
As for the services, Premiere Pro only provides users with a 7-day trial version yet prints its branding watermark on the new-made video. So if you'd like to use Premiere Pro to remove logos, it's advised to follow the subscription at $20.99 monthly with the one-year commitment, $31.49 without ant restriction, or $239.88 yearly. Now, let's get into the formal part.
Import Video & Make a Duplicate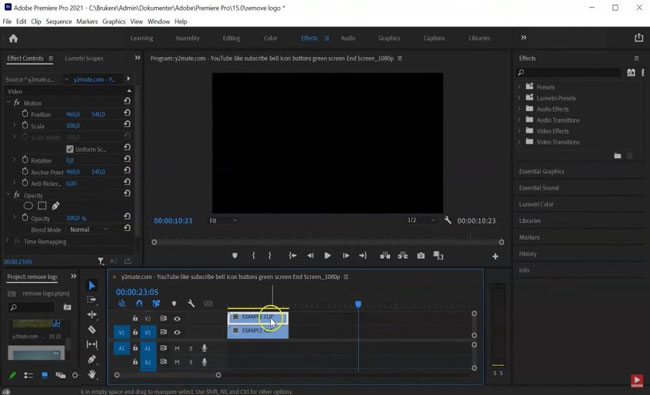 To import video clips in Premiere Pro, just drop the files under the Track. Here you need to press Ctrl+C to make a duplicate and then reposition them up and down.
To Remove Logo from Video in Premiere Pro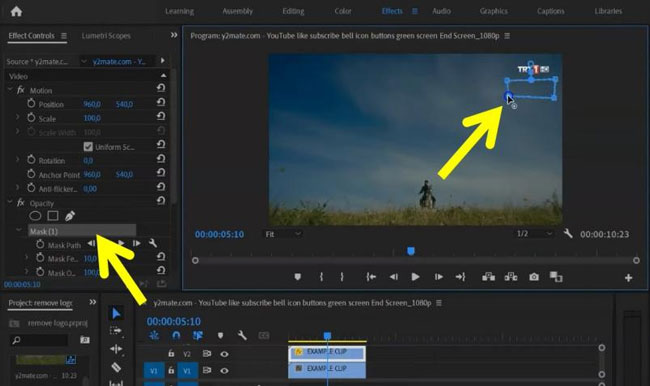 After selecting the Mask tool, there will be a trapeziform on the window. You need to make it become a shape that can cover the logo.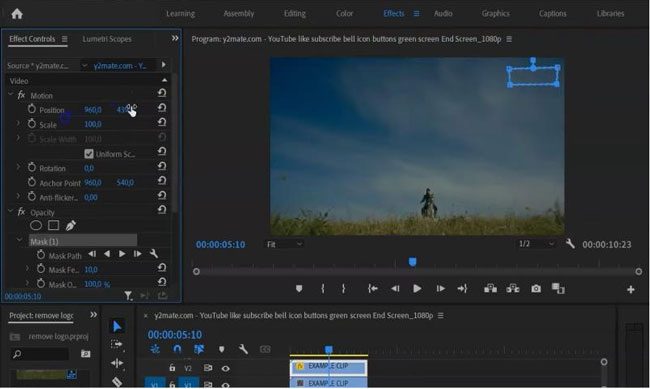 Now, go to Effect Controls > Video > F(x) Motion and click it. Then move the shape you just made on the canvas to cover the logo. When all is over, you'll find the logo is removed successfully in Premiere Pro.
When it comes to importing videos, you can open up the File and click the Export option.
2 Simple Ways to Remove Logo from Videos for Android & iPhone
How to Remove TikTok Logo from Embedded Video - In SaveTok App
Working hard to remove TikTok logo? Believe it or not, TikTok's branding logo is very annoying because you'll find that the logo will appear on the left above part in 5 seconds, and then it will appear on the right bottom. It means that you need to remove the logo from this video at least twice if you use some common logo or watermark removers. BUT! Today, we'll share with you the way to extract the logo in TikTok videos without any hassle, let's go!
Download SaveTok App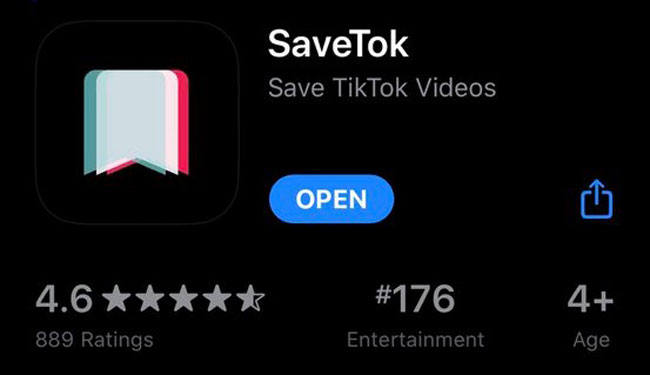 SaveTok can be downloaded for free at Google Play and Apple Store. Just get it on your phone!
Start to Remove Logo from TikTok Videos on Phone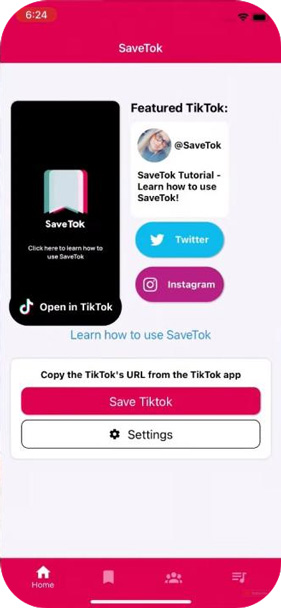 You need to copy the URL of your TikTok video first, which just lies in the Video-Sharing part. And then launch SaveTok, in this case, this tool will automatically progress the video's URL you've just copied.
Next, click on the Save TikTok icon and you'll see a TikTok video with the icon removed, which can be downloaded and shared for free.
How to Remove Logo from Embedded Videos - In Video Eraser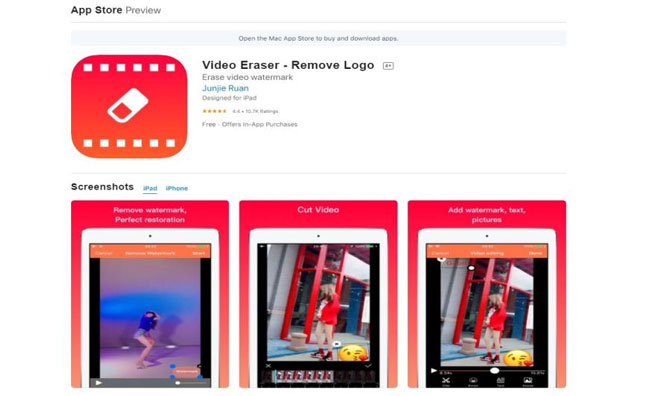 Video Eraser is a very easy-to-learn video logo remover for iOS and Android and you can download it for free at any time. Besides, you're also allowed to cut, trim, merge, crop, and reverse videos with this brilliant tool.
If you use this tool to remove TikTok video's logo, it needs twice times because of the jumping logos in TikTok. But if you'd like to remove logos on Instagram or other social platforms, this can be very efficient, now let's hit the road!
Download SaveTok & Import Videos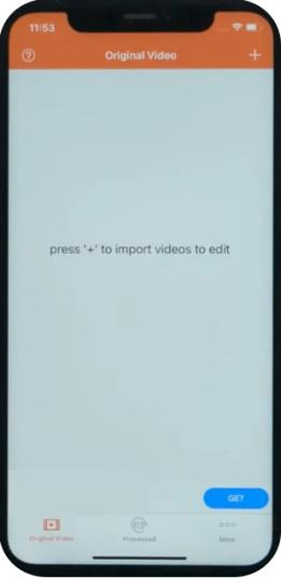 Click the + to import videos from your local album.
Begin to Remove Watermark from Video on Phone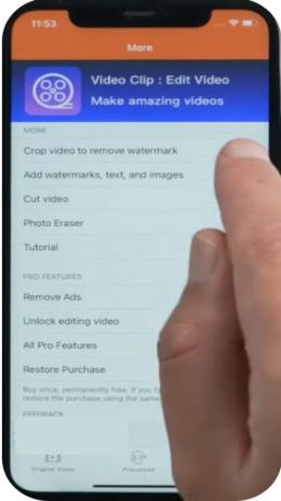 Here choose the first line Crop video to remove watermark.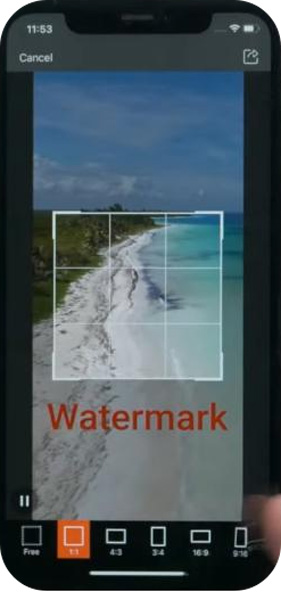 In the next window, you're allowed to remove the logo from video by highlighting a specific area. You can play the video in real-time by taping on the right bottom Play button. Lastly, click the Share arrow to download this video.
2 Easiest Method of Removing YouTube Logo from Videos Online for Free
Removing Logo from Video with 123APPS.com
Prefer to extract logo from videos online? Try 123APP.com, which is a free & easy-to-use video editing tool. More importantly, you don't need to download any software.
123APPS has 5 windows in the menu - Video Tools, Audio Tools, PDF Tools, Converters, and Utilities. To be specific, with the Video Tools, 123APPS empowers you to trim, crop, rotate, flip, resize, loop, and stabilize videos by a piece of clicks. Now, let's dig into how to remove the YouTube logo from videos online with this editor.
Get Into 123APPS & Import Clips
Here to remove logo from video in 123APPS. Then hit the Open File to import, you can choose channels of Google Drive, Dropbox, and From URL. If you'd like to remove YouTube logos, just copy the URL of your video at paste it here.
Try to Remove Logo from Video Online Free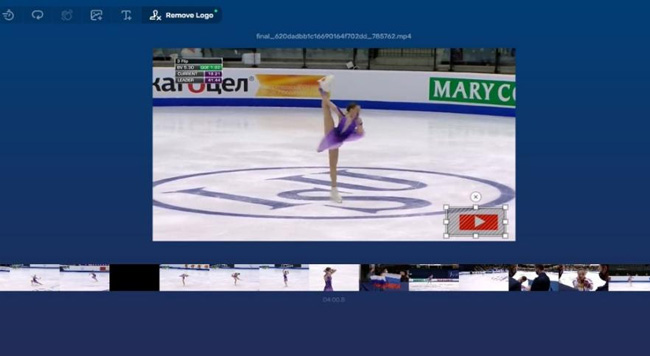 You need to tap, hold, and circle an area to highlight the YouTube logo. When it is over, click the Save button to export this new-made video clip. Moments later, you'll see another button to download, just click it.
2 Simple Ways to Remove Logo from Videos for Android & iPhone
Wondering how to remove Vimeo Logo? Here we go! Like YouTube and Facebook, Vimeo is a platform for creating & sharing amazing virtual events and webinars that comes with a plethora of interesting features and useful tools. But speaking of making the Vimeo logo removed, it's a bit different from other platforms. If you're a fan of Vimeo, keep reading!
Visit Vimeo & Go to Settings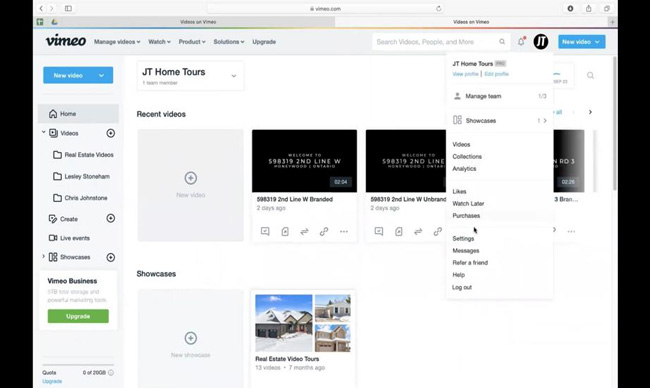 To browse into Vimeo. After registering, click the portrait you applied and press the Settings line.
Try to Remove Vimeo Logo from Video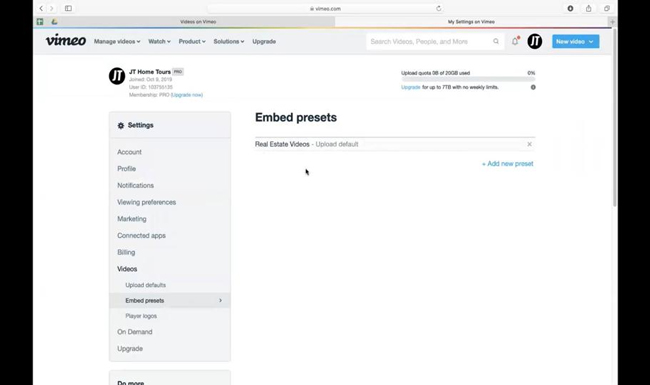 Go to Settings > Videos > Embedded presets > + Add new preset. Here you need to preset the videos in Vimeo.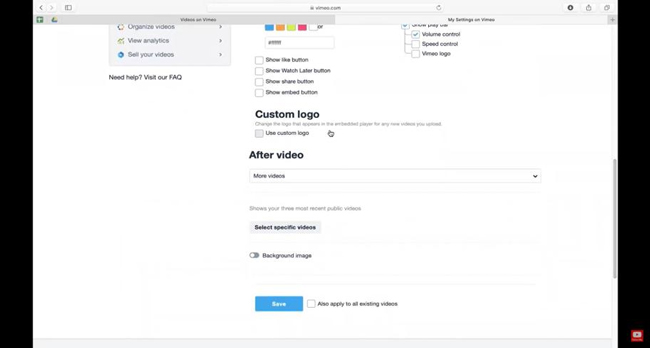 You can choose options like Show Like button, Show Watch Later button, Show Share button, and many more.
Scrolling down you'll find the Custom logo, click the Use Custom Logo and the logo will appear. So you need to cancel this option to remove Vimeo video's embedded logo. Finally, press the Save button to finish it.
The Bottomline
You may find that different software have different solutions for removing logos from a video. This is partly a result of the logo insertion policies posted on different social platforms. But some basic techniques are commonly used, such as highlighting an area, cropping the canvas, and overlaying them with your logo. If you have any questions about watermark removing, please leave your comment below.