VSDC, a non-linear software designed by Multilab LLC., not merely focuses on video editing for free – cut, merge, polish, resize, convert, etc., but provides slap-up & pragmatic features like 360°/3D Editor, Motion Tracking, Beat Syncing, and AI Art Generator. To find the suitable video editor for your workflow, we'll talk about VSDC and its alternatives in today's article!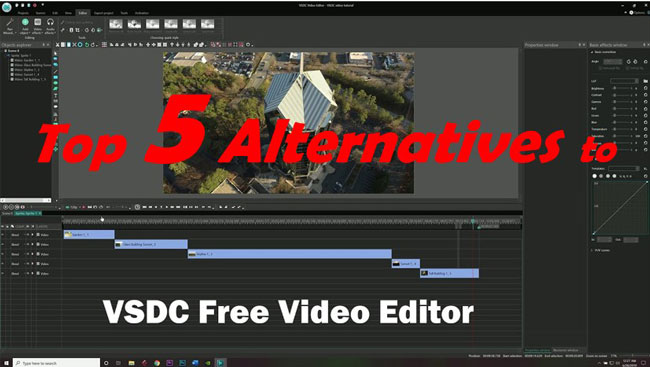 To discover deeper, you'll find it's easy to take up different kinds of editing projects with VSDC, for example, slideshow creation, video & screen capture, and content import. Besides, VSDC Free Video Editor offers us more precise parameter & pre-settings, like the author & publisher, copyright, audio codec & bitrate, resolution, framerate, and frequency, etc.
We have to point out that, to a large extent, provided as a free video editing software on both Windows and Mac explain why many choose VSDC as their first choice comparing with other brilliant video editors. But, some of us users thought that VSCD presents jumpy & time-consuming preview playbacks, and crashes may occur when the keyframes are applied.
Consequently, these questions may hang over our heads again and again: are there free video editors that can take the place of VSDC? Meanwhile works with easy-to-learn beginner's guides and a consistent processing environment? Definitely YES! There must be one designed only for you! The following are five top video editing software for Windows and Mac that can be the substitutions for VSDC.
Ⅰ AceMovi Video Editor – The Best VSDC Alternative for Win & Mac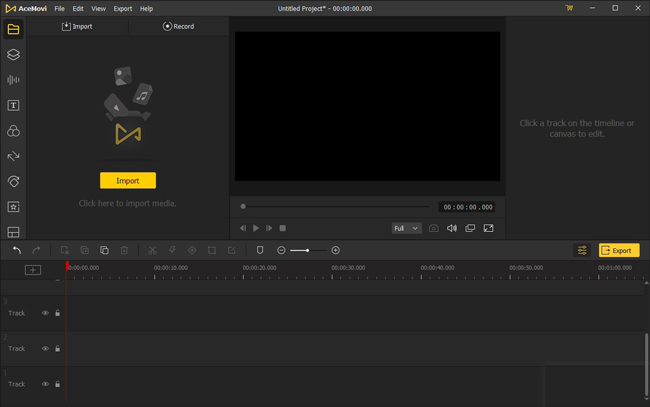 With a well-organized interface, fully-featured orientation, all-around tutorials, and Hi-Q video export, AceMovi Video Editor is deemed as the best alternative for VSDC on Windows and Mac.
The most surprising feature we have to mention is the video formats within, in addition to MP4, AVI, M4V, and the HD versions, you can transmit videos to devices like TV, iPhone, Huawei, Xiaomi, & PSG, or share them with Facebook, YouTube, and Vimeo, etc.
You can as well adorn videos with an abundance of features for both personal and commercial use by AceMovi: video trim, merge, convert, rotate, color & sound alter, as well as stickers, texts, transitions add.
Distinctions from other VSDC alternatives of AceMovi are the more precise preview settings & easier editing steps, as well you can enjoy almost all features although with little watermark on the trial version, and the price policy shows its sincerity with highly-praised feedback.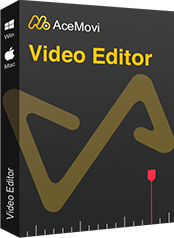 TunesKit AceMovi Video Editor
Security Verified. 5,481,347 people have downloaded it.
Easy-to-follow interface & simplified editing process
Includes almost all export formats, devices, & channels
Cost-efficient & up-to-date renewal speedily for free
Lots of output options to choose from, like format, device, social platform
Stable environment & little demand for system
Ⅱ Other Top Four VSDC Alternatives
Top 1. Lightworks Video Editor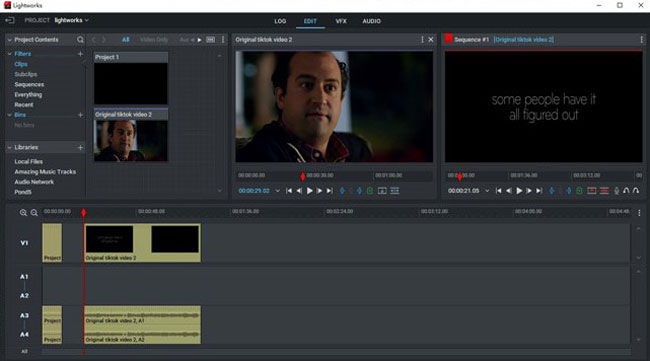 Running with a dependent video stabilizer, Lightworks will never give you bad experiences in processing advanced features. And as one of the top VSDC alternatives, Lightworks was published with the idea of bringing Hollywood-strength movie into daily life, so except for usual features, you can search all the elements that you've come up with about video footage, like famous movie clips, classical drama, pop songs, or daily garment & food.
Moreover, Lightworks allows us to see the video effects in real-time with two windows, where you can make a comparison or have a clear view of sequences. Moreover, the VFX provides specialized color & sound alteration panel, so if you're color & sound crazier, have a try!
Pros:
Powerful open-source videos backup
Multi-windows for real-time playing
Professional color & sound adjustment tool
Free trial with lots of functions applied in the full version
Cons:
Few ready-made effects show in source – depends on searching
Logging in beforehand & video device is MUST to launch & with watermark
Top 2. Movavi Video Editor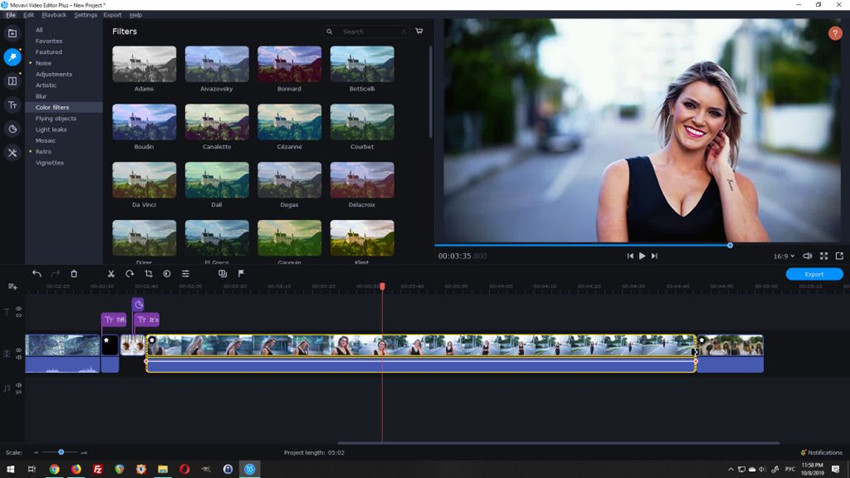 As one of the top-ranked VSDC alternatives for free download, Movavi updates with high speed, and in the least version, you can try Motion Tracking, Chroma Key, and Montage Wizard. For example, via using Motion Tracking, you can catch all the sequential key motion elements in the movie to make quick and precise keyframes.
Voice-over, video-sharpen, and slideshow are offered on Movavi with ease use even for beginners. Within Movavi, besides, the functions are distributed as small plates on the sub-categories, so you can find them easily by intuitional comparisons.
Pros:
Well-distributed layout
Multi-windows for real-time playing
Transitions added with standalone sound respectively
Up-to-date: Motion Tracking, Pip, and Chroma Key, etc.
Cons:
Apple Silicon M1 is not supported
Only 7-day use of trial version & with watermark
Top 3. Filmora Video Editor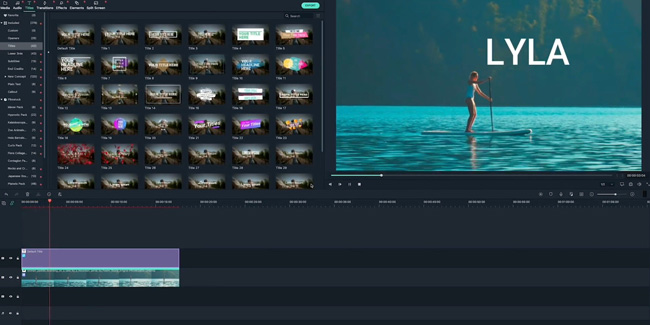 Hundreds of ready-made video effects, texts, stickers, templates, and background sound, Filmora makes all this come true by its source repository. You can find high-end tools on the latest version, like DVD Burning, Auto Reframe, AI Portrait, and PC Screen.
Different from VSDC and other alternatives, Filmora hided all the functions under the dropdown menus, that is to say, you won't get into the trouble of wasting time for features. What's more, the Split Screen is taken as a dependent panel for users, which includes 30 different kinds of styles.
Pros:
Open-source search & real-time playing
Numerous video elements provided (500+ each on average)
Up-to-date: Auto Reframe, AI Portrait, and PC Screen, etc.
Cons:
Export with watermark
Liitle expensive & not friendly for monthly-plan users
Top 4. Streamlabs OBS Highlighter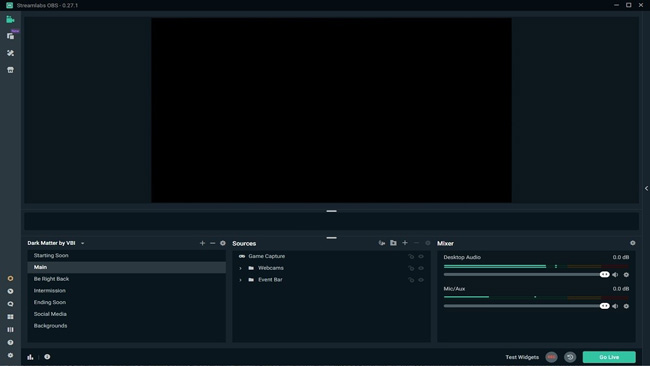 Both VSDC and OBS Highlighter are downloaded as free video editors, but OBS makes itself unique in highlights making from stream replays. If you're a user on Twitch, Facebook, or YouTube, just a few clicks are needed to share videos.
There's one thing distinct from other alternatives: you're going to edit video on different designated areas – editor display, mini-feed, source selector, audio mixer, and stream preview. And all the parts are listed side by side for efficiency.
Pros:
Free with no watermark
Highlights creation from stream replay
Adding transition automatically
Simple interface & effortless practice
Cons:
Lacking pro features & clip source
Ⅲ In General
There must be one free video editor on Windows and Mac will catch your appetite as VSDC alternatives. For example, AceMovi outperforms itself in easy-to-master video editing steps and friendly price policy for more VIP services, Lightworks shows its powerful and open-source search, while Movavi is filled up with advanced functions.