Thanks to modern-day technology, video makers and video uploaders can now choose different video editing tools. And one of the best video editing software is arguably Wondershare Filmora X - A very professional & all-in-one content creator capable of making eye-catching videos easily and conveniently. But many found that Filmora also has some strikes like the expensive pricing, the possibility of going to crash and stuck as well as it is short of video templates, and so on.
If you've also encountered such problems and now trying to find an alternative to replace Filmora while getting more useful effects and features, just read this post. We'll share with you the 10 best alternatives to Wondershare Filmora Video Editor for PC, Mac, & Online. After that, you'll also acquire more skills and tools to help you improve video editing. Let's get started!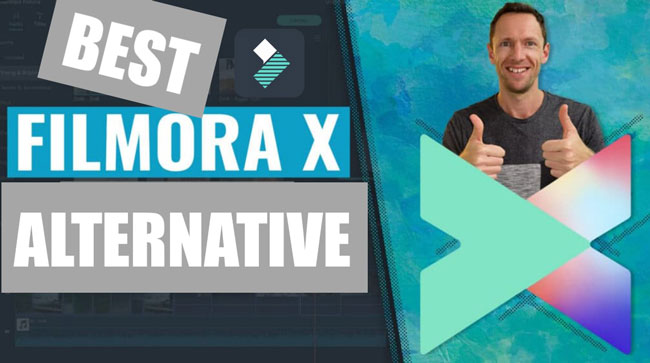 Top 10 Best Alternaives to Wondershare Filmora X Video Editor 2022
Top 1. TunesKit AceMovi Video Editor
Free: √, Forever | License: $19.95/Month, $39.95/Year, $59.95/Perpetual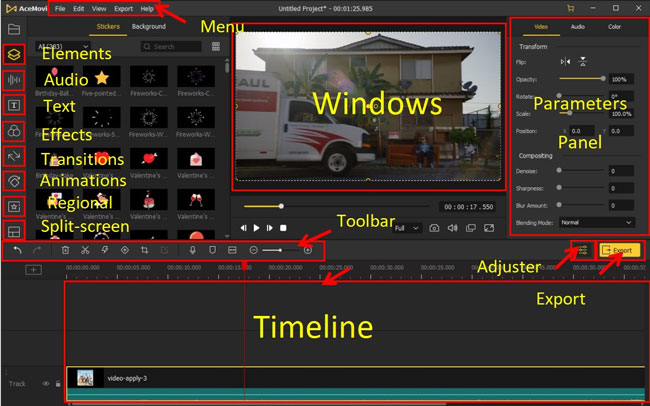 Speaking of the best Filmora alternatives, TunesKit AceMovi Video Editor is the top 1 to pick up. AceMovi comes with an intuitive interface where you can try all of the video editing project without spending too much time and money.
With AceMovi, you're empowered to split screen, add sound effects, filters, and transitions in video clips. More importantly, these features are friendly even to beginners who has just a few video making experiences. What's more, you can even edit with a floating canvas, which used to adjust the screen to get the best size to preview your video. After finishing editing, you can export videos into the best format that lots of popular divices or platforms need like YouTube, Facebook, and Vimeo.
You'll find AceMovi can be your best video editing assistant for its easiness. To have a Quick Start: First, you won't be required to register or buy any services > You can just drop the video files you're preparing to edit > As the picture shows above, main functions and effects are set on the toolbar and item containers > Right-click the clip and hit the button. For example, you can hit the reverse icon to make your TikTok videos reversed in seconds > And you just finish it, well done, now click that Export icon to download your video.
Speaking of AceMovi's subscription. Different from many other video editing programmes that cost a lot of money. You can get TunesKit AceMovi for free trial with a plethora of effects and features just as the same of the full version. And if you want to be our VIP and get the service of watermark removal, you may need to get the full license but it's dirty cheap just cost $59.95 perpetually, $39.95 anually, and $19.95 monthly.. What're you stll waiting for? Download this video editor with the links below and start to create.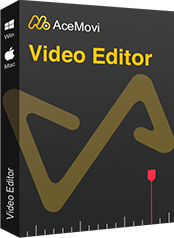 Key Features of AceMovi Video Editor
Security Verified. 5,481,347 people have downloaded it.
Pros:

You can finish all of the common video projects by AceMovi
Download the free version anytime anywhere
Streamlined timeline & unlimited tracks
Use Slow-Mo, PiP(Make video react/duet, Mosaic, Reverse, Split-Screen, Chrome Key, Audio Equalizer, Cropping, Aspect Ratio Adjuster, Audio Sync, etc.
Hundreds of transitions, animations, filters
Ready-made text templates & classical dynamic/static text models
Unleash your imagination in a couple of steps
Responsive & very easy-to-use
Cons:

Not suitable for Linux system
Top 2. Camtasia Video Editor 2022
Free: √, 30-Day Only | License: $299.99/Perpetual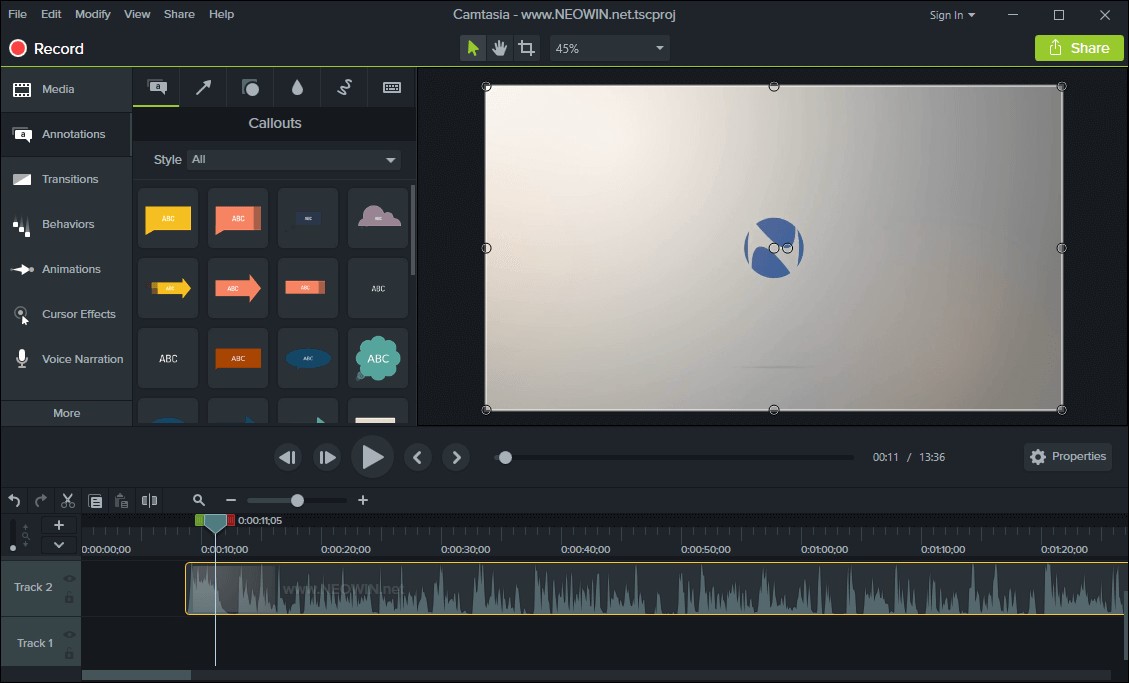 One of the best alternatives to Filmora is Camtasia. This video editing tool works on both macOS and Windows. The good thing about this tool is that it is good for both professionals and newbies. The interface is user-friendly and clean.
One thing that is worth mentioning is that Camtasia has the best screen recorder. You can record as many videos as you want, and Camtasia lets you record high-quality videos. If you are a beginner, you can go through Camtasia tutorials
Pros:
Fast recording and multi-device recording
Multiple output formats like MP4, MKV, AVI, WMV, etc.
Loads of built-in video stickers, animations, and transitions
Easy-to-naviage interface
Unlimited tracks to deal with batch workflowsss
Cons:
Noise reduction complaints registered by users
Top 3. iMovie Video Editor for Apple
Free: √, Forever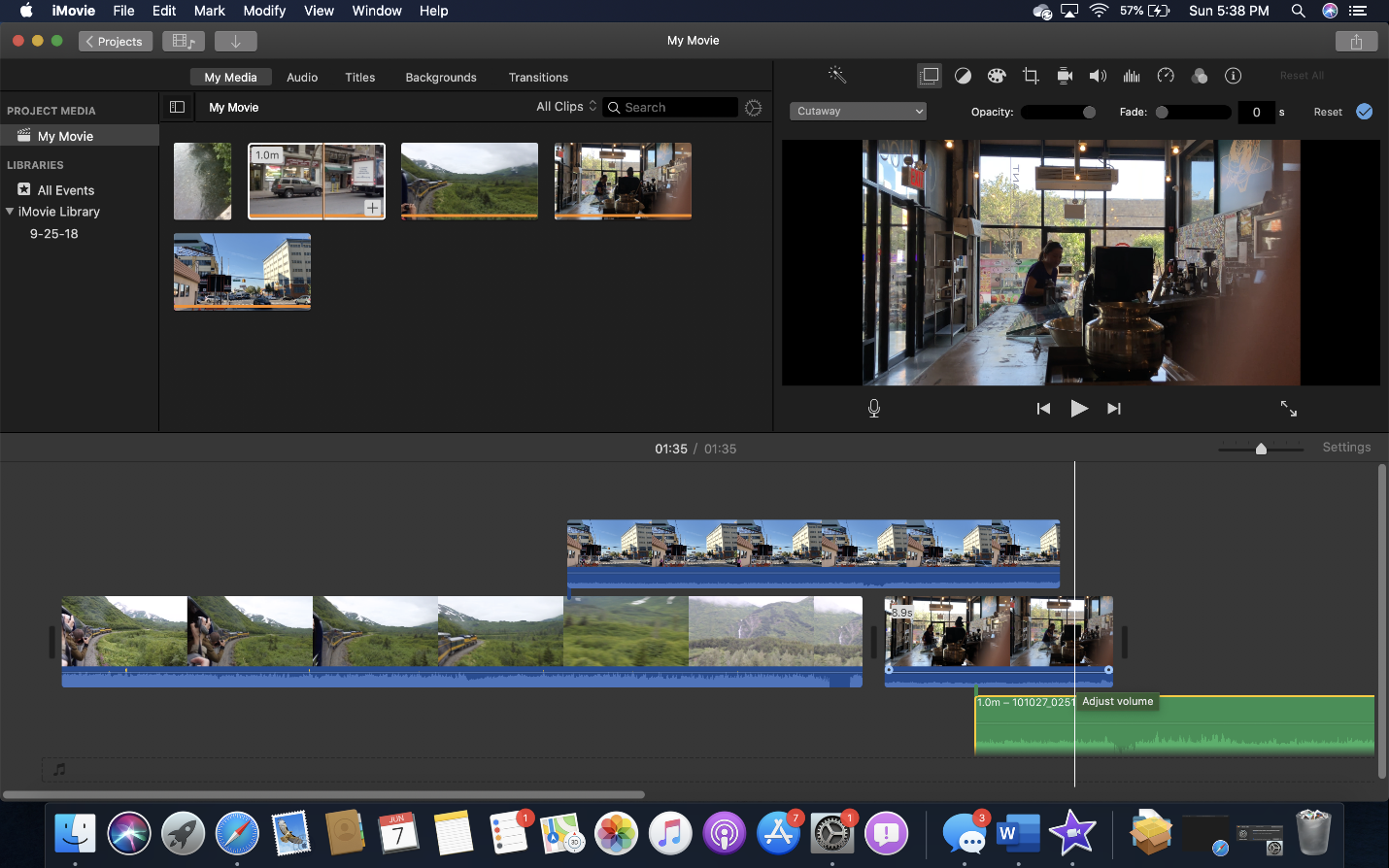 Those who would like to use a video editing platform on iPadOS, iOS, and macOS can try Apple iMovie - One of the best Filmora's alternative. The good thing about this video editing tool is that it is easy-to-use, simple, and completely free. Another advantage is that it lets you edit high-quality video and can also help you produce 4K resolution movies.
This one is Filmora 9 equivalent. You will find all the standard video editing features. However, if you are looking for advanced options, you might want to go ahead with another video editing tool. However, since Apple iMovie is a free-to-use tool, you can try it out.
Pros:
Simple to use
Basic features to Filmora: Trim, Cut, Chop, Convert, Split, Slow-Mo, etc.
Good options for titles to choose from
Works well both on mobile and desktop
Auto-save feature
No watermark (Completely free up to now)
Cons:
Not suitable for smaller desktop screens
Lack advanced video editing features
Top 4. Final Cut Pro X
Free: √, 90-Day Only | License: $299/Perpetual
Another alternative to Filmora that you can go for is Final Cut Pro X. However, this one is only for Mac users. The best features of Final Cut Pro X is its sophisticated and advanced features, which will allow you to edit your video without any hassle.
Final Cut Pro X offers modern machine learning tools, which allow your widescreen project to automatically transform into custom sizes. The smooth user-interface allows users to get creative with your video editing projects. You can create amazing 3D and 2D videos.
Some of the advanced features of Final Cut Pro X that are worth talking about are Flow Dissolve, Key Burns Effects, Smart Conform, and Multicam. These features will let you do magic. If you are a Mac user and looking for programs like Filmora 9, Final Cut Pro X could be the right tool to go for.
Pros:
Preview the canva in real-time
Pro color grading tool
Well-organized editing workflow
Filters, animations, and transitions redering quickly
Multi-functional tracks (motion-tracking)
Cons:
Audio problems have been identified
Top 5. Adobe Premiere Pro
Free: √, 7-Day Only | License: $20.99/Month-Y, $31.49/Montn-M, $239.88/Year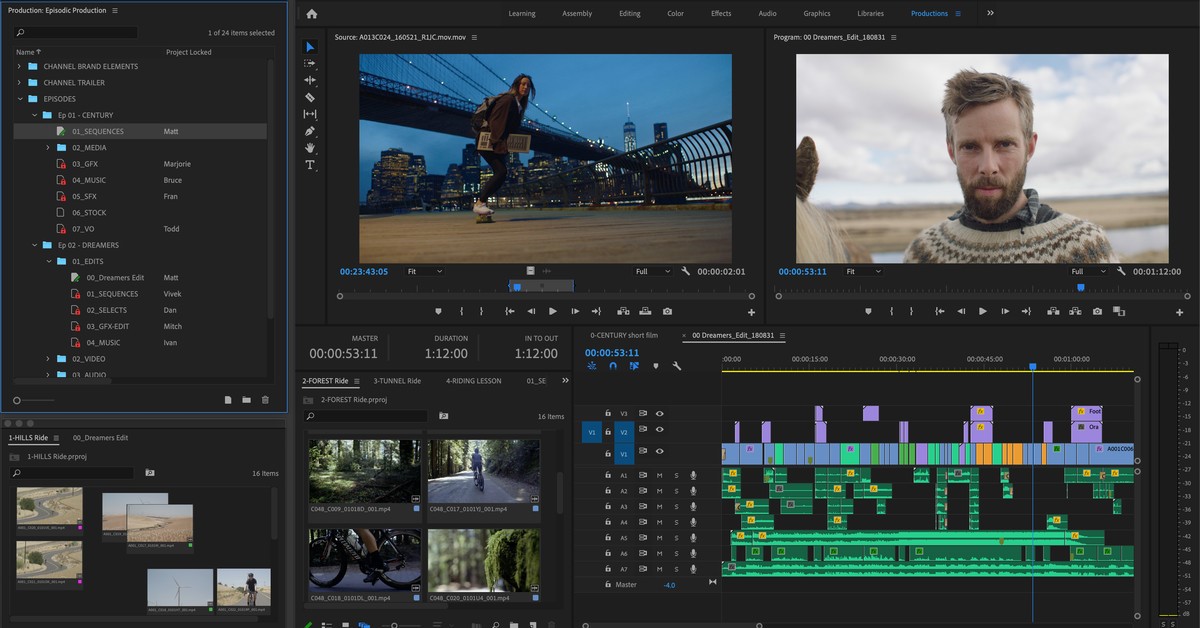 Are you looking for a master of all video editing alternative to Filmora? Here's Adobe Premiere Pro. This perfect video editing tool is loved and preferred by everyone. If you are looking for the real contender of Filmora, this is the tool that one needs to go for.
This rich video editing tool comes along with some of the best features, such as Ripple Edit, rolling edit tool, and slip tool. You can use this tool on both Mac and Windows. The interface and friendly and has a responsive interface. For beginners, however, Adobe Premiere Pro might not be the right option. But if you would like to watch tutorials to start using its features, there are tons of tutorials, to begin with. This is another plus point of Adobe Premiere Pro.
Some of the features that are worth mentioning are Audio Mixer Interface, Color Correction tools, Time Remapping, Multi-Camera Editing, and Multiple Sequence Support.
Pros:
Professional timline improve higher-standard post-production
Double-canvas design compares more details
Multi-functional working plates like Color, Audio, Video, and more
Designated places to import and export new-made videos
Cons:
Not a good choice for beginners
Top 6. Lightworks Video Editor
Free: √, 7-Day Only | License: $9.99/Month, $99.99/Year, $154.99/Perpetual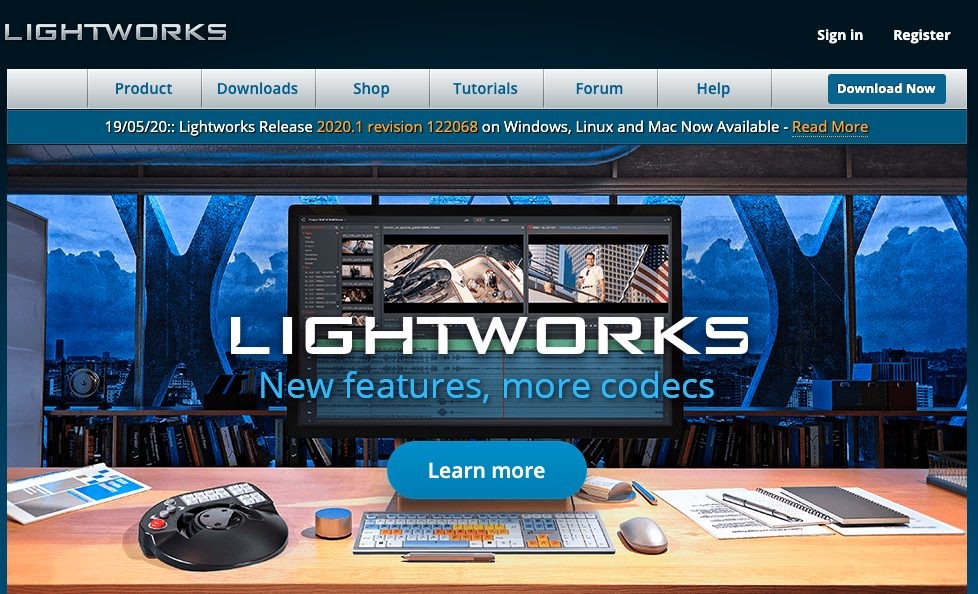 Lightworks is another Filmora alternative toolkit that works seamlessly on Mac OS X, Linux, and Windows. The good thing about this video editing tool is that it has a free version. Our recommendation is to try the free version before buying the full version. It is said that Lightworks is one of the most powerful video editing tools.
In the industry, Lightworks is considered to be one of the biggest contenders. If you didn't know already, Lightworks has been used to edit some of the finest films, for example, The Wolf of Wall Street. One can use this video editing tool to edit videos for social media marketing and YouTube.
When it comes to its interface, it can be quite intimidating for beginners. Professionals will have no issue using it. Some of the main features of Lightworks are- Export video for YouTube/Vimeo, SD/HD, Boris FX Plug-Ins, Rendering Effects, Drag-and-Drop interface, fantastic timeline trimming, and editing.
Pros:
Works seamlessly
Ready-made small prejects
Multichannel support
Cross-platform features
Built-in music stock
Top 7. WeVideo Online Video Editor
Free: √, Forever | License: $4.99/M-Power, $7.99/M-Unlimited, $17.99/Pro, $29.99/Biz
WeVideo Online Video Editor, as a very good alternative to Filmora, works seamlessly across all mobile devices and web browsers. This one is an online music provider as well, you can find the types like popular, country, pop, jazz, and more. You can try both of their pro and free versions. The free version will come along with limited features, though.
Some of the features that you will enjoy are a rich media library, webcam and record screen together, GreenScreen, Slow Motion.
Pros:
User-friendly & easy to get access
Versatile in video templates, texts, music, stickers, and more
Designated tracks of Audio, Video, and Image
Cheap to get the full license
Cons:
Only online mood is available & better internet quality is needed
Top 8. Clipchamp Online Video Editor
Free: √, Forever | License: $9/M-Creator, $19/M-Biz, $39/M-Biz Platinum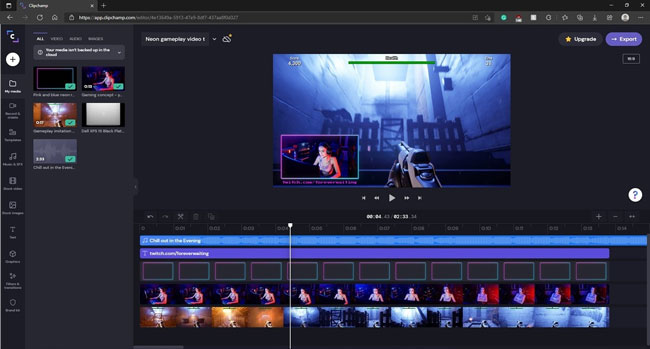 Clipchamp is a fully web-based tool to use as the best Filmora online alternative. A salient feature of Clipchamp is the Text-to-Speech, which can turn texts into 170+ lifelike voices from 70+ different languages. Users can pick the voice pace they want as well as the volume and speed.
If we compare Clipchamp and Filmora, it's easy to find that Clipchamp will be an excellent tool to get if the editor wants more convenient video templates and music resources. You can try to search for the ready-made templates for YouTube, Facebook, Instagram, and TikTok. However, users should complete two jobs before using it: One is getting their account by registering; The other is buying the full license to export at 720 or higher resolution.
Pros:
No watermark on the free version
lots of templates for YouTube, Ins, Facebook, TiTok, and other social webs
Stock library, screen/camera recorder, loop video, brand kit
The timeline will track and show the key motions automatically
Cons:
Only online mood is available & better internet quality is needed
Files should be limited within 30 Minutes
Top 9. Fastreel by Movavi
Free: √, Forever | License: $5.95/Video, $9.95/Unlimited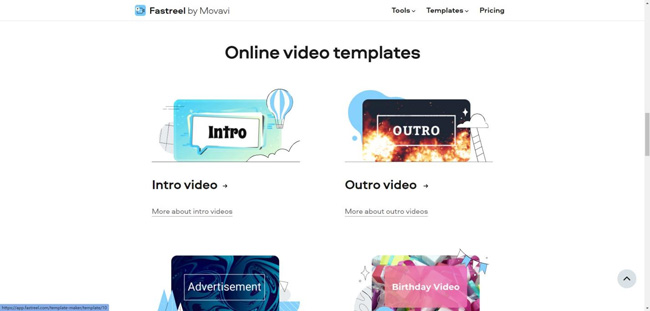 Fastreel is the online version of Movavi but this version is a non-linear video editing toolkit, in other words, unlike Filmora, users need to find the proper tool they're preparing to use. This can be very helpful for newcomers in video making.
Let's see how can we use Fastreel. First, you need to visit the website and then log in > Choose the editing window like Slideshow creating, Cropping, Muting, Rotating, Looping, Converting, and more > Set related parameters > Click to download, export, and share > If you need, you can pay for the service of removing watermark completely.
Pros:
20+ pragmatic tools for small editing works
Video templates include Intro Maker, Outro Maker, Book Trailer Maker, Wedding Slideshow, Birthday Video, Graduation Slideshow, and Online Ad Maker
Formats supported like MP4, PNG, MOV, AVI, WMV, PNG, and GIF
Quite easy learning curve
Cons:
Need to pay for the watermark-free service
Files should be limited within 500MB
Top 10. VLC Video Editor
Free: √, Forever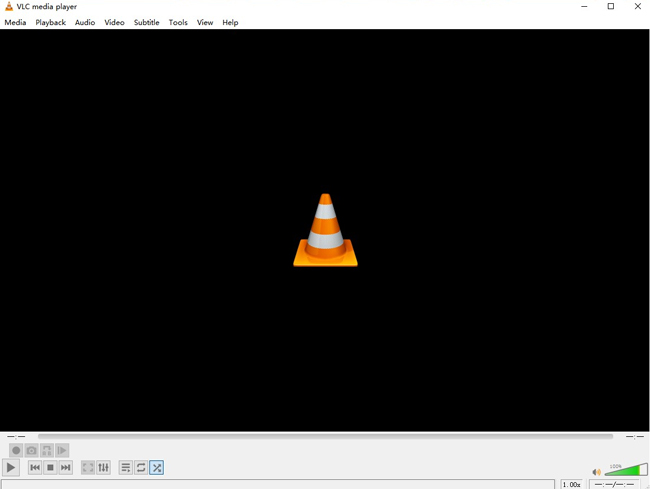 As an open-source and popular video editing software for Windows, Mac, and Linux, VLC has attracted millions of fans. VLC is a special video editor that is embedded with all of the video editing and playing functions you can image right now.
Although VLC is capable of trimming, rotating, converting, burning, mirroring videos, some think that VLC's interface is a bit out of date. Users may need to open the Tools > Effects and Filters again and again to edit videos. This can be painful for beginners but you'll find it's efficient when you're familiar with the shortcuts arrangement.
Pros:
Very good video player
Audio Effects: Equalizer, Compressor, Spatializer, Stereo Widner, Pitch Changer
Video Effects: Contrast, Gamma, Saturation, Variance, Radius, Sigma, Crop, Color, Overlay, Geometry
Lots of useful plug-ins
Cons:
Not user-friendly for beginners
Batch editing is not supported
Final Verdict
These video editing tools are the best alternatives for Filmora based on our testing. Choose the one that suits your budget and is user-friendly. Also, be careful while choosing the tool because it may not work on your operating system.
As listed above, you can definitely tell that TunesKit AceMovi is the best Filmora alternative for beginners and for those who can't afford those expensive products. So, just have a try!