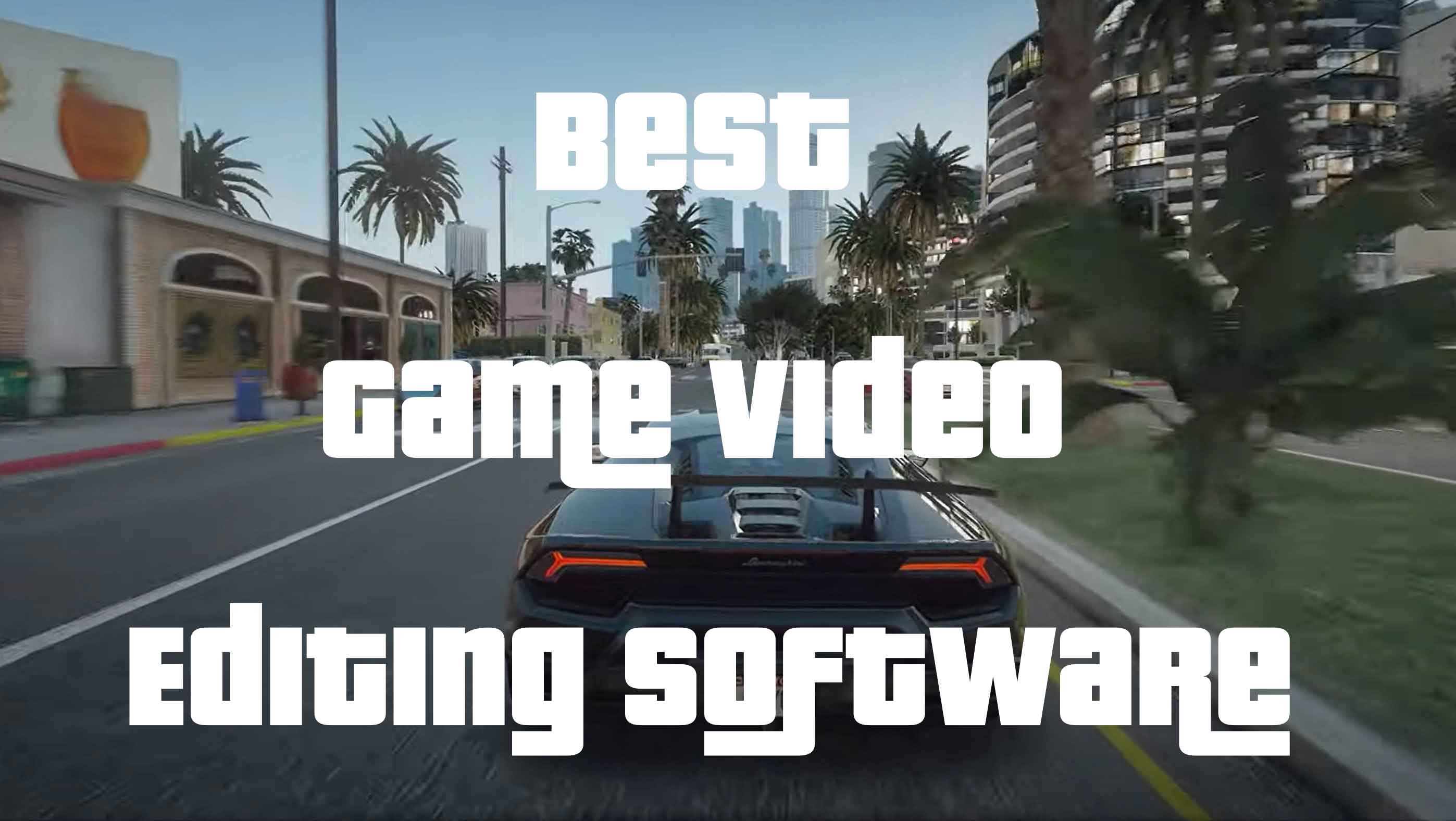 I've been recording clips/demos/etc with OBS. I used to edit them with Windows Movie Maker, but it's not great and Microsoft seems to be discontinuing it. I'd love something that is very easy to use for simple edits, cuts fades, etc.
When you just finished recording a great game on your computer and is ready to put it on YouTube, have you ever considered to make it better? There're lots of gameplay videos on YouTube that are far from watchable. Either they're tedious or not eye-catching enough. But now you've got a change to make your gameplay video stand out.
In the following parts, I'm going to show you some of the best game video editors to embellish your gameplay video to another level.
Best Game Video Editing Software for Beginners
If you're a beginner in video editing, it must be frustrating using advanced video editors. All you need is self-explanatory user interface and easy-to-get effects. Then AceMovi Video Editor is definitely the best choice. This software comes with a in-built screen recorder, you can record your gameplay on the PC along with the audio coming out of the game. Then you can directly edit the video in AceMovi without having to go elsewhere.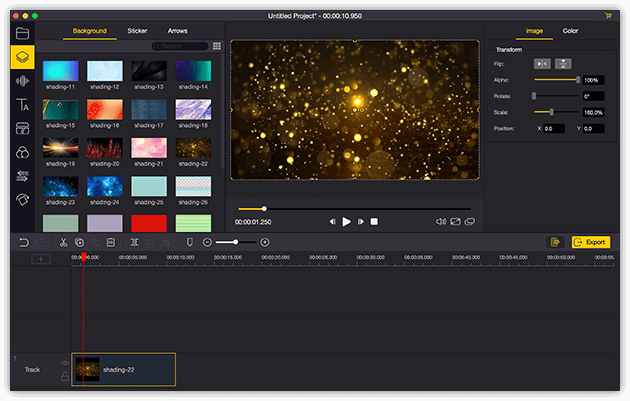 AceMovi Video Editor is a one-stop video editor that provides multiple effects and transitions. It is mounted with a screen recorder which can record images as well as the sound coming out of your computer. As a video editor for beginners, AceMovi is mounted with features like split screen, filters, animations, texts, and music library. The user-friendly interface comes with all the effects and tools you need to embellish your video. You can record your game play video as well as edit it all in AceMovi Video Editor.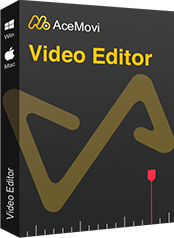 AceMovi Video Editor
Security Verified. 5,481,347 people have downloaded it.
Basic and advanced features that make your video better
Multiple filters, transitions, text, sound effects, music
User-friendly interface
Various output options to choose from format, device, social platform
Record and edit gameplay videos in just a few steps
Next up, I'm going to show you how to record and edit edit video game footage in AceMovi Video Editor. Before you add text to your video, make sure that you have already installed AceMovi Video Editor on your computer, this software currently supports Windows and Mac systems.
Record You Gameplay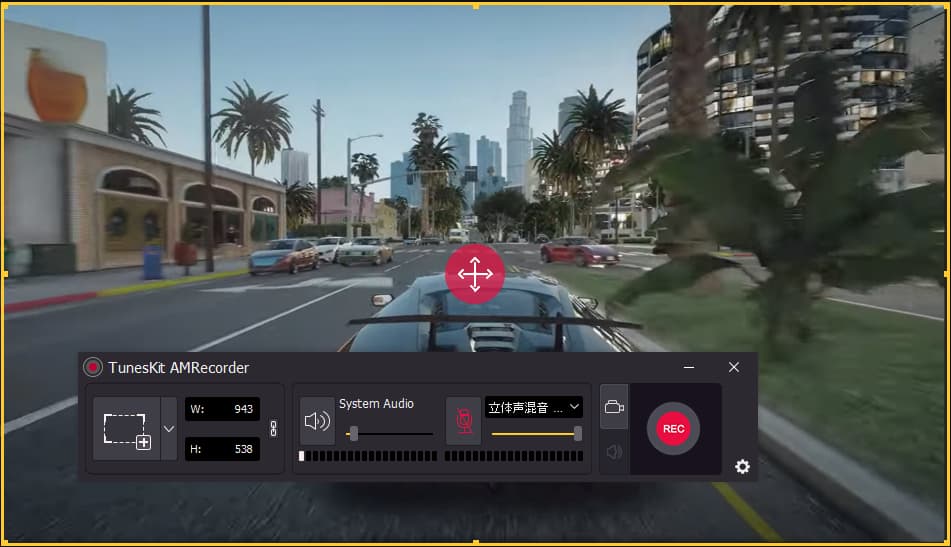 Open AceMovi Video Editor on your computer, click on the Record button on the upper left of the user interface. Choose the recording area, then you can click on the REC button to start recording. Also, you can choose to record the audio from your gameplay. After the recording, you can find the record file on the media box.
Add Your Gameplay to the Timeline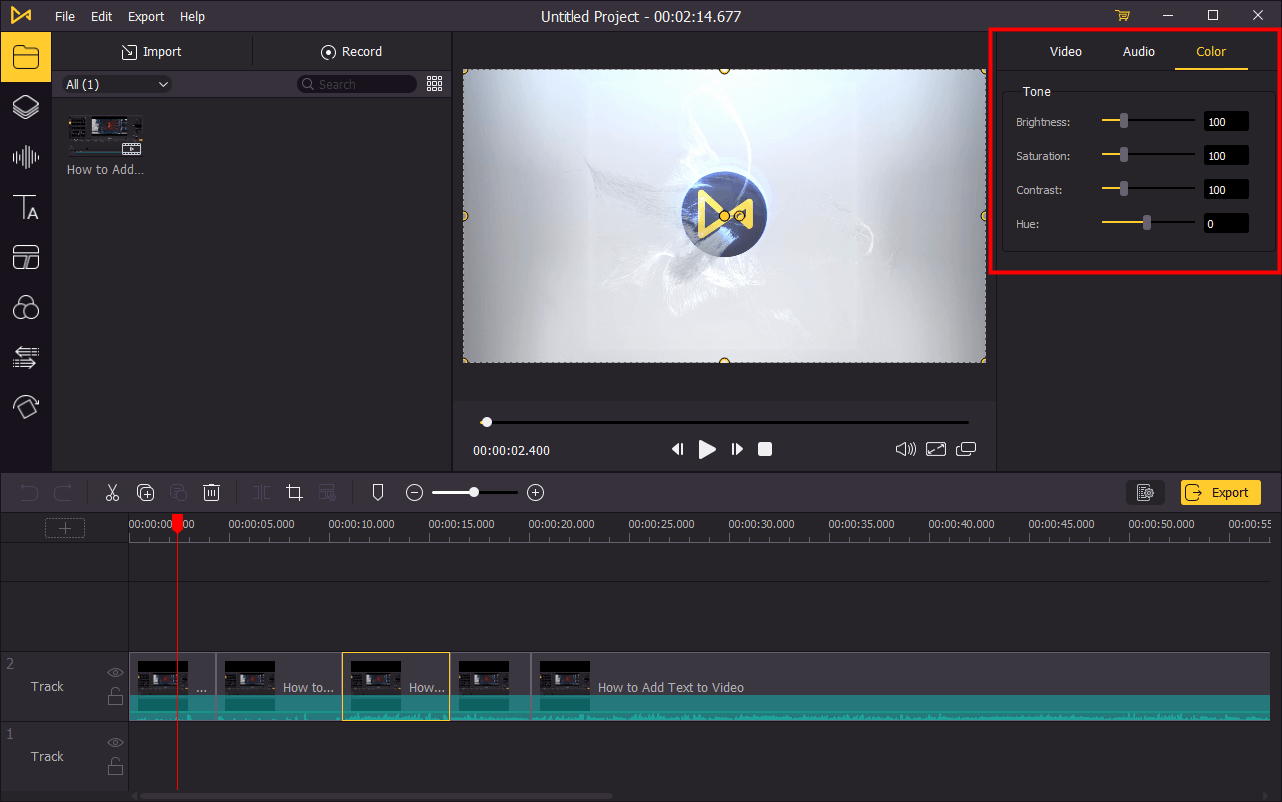 To add your gameplay to the timeline, simply drag the recording files from the media box to the timeline. If you have multiple rerodings, you can press the Shift button, hold it, then click on the files you want to add. Drag them to the timeline, in this way you can add several recordings at once.
Cut Unwanted Parts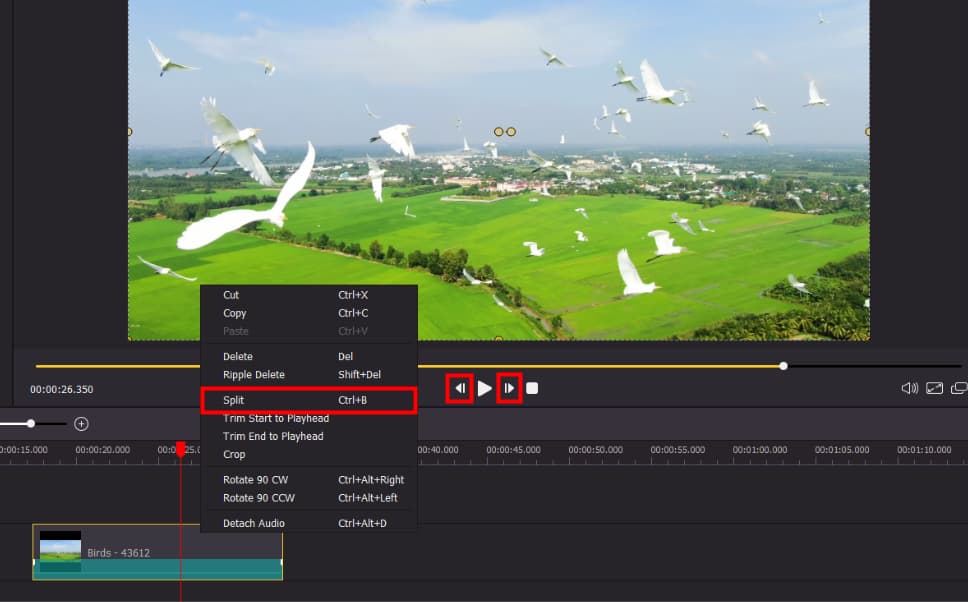 There must be parts that you don't want them to be in your video. To cut the video, move your playhead to the point where you want to cut and then click the

to cut the video. Then move the playhead to the poting where you want to end the cut and click the split icon again. Then right click the video you have cut out and choose Ripple Delete.
Export Video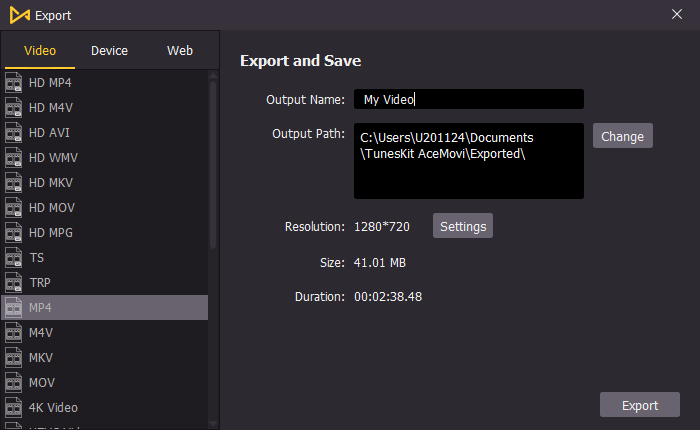 Once done editing your video, click the Export button on the middle left and export your video. Click the Settings, you'll be able to choose the output parameters. And by clicking the Change button, you can change the output location.
Top 3 Game Video Editors for Pro Users
DaVinci Resolve
DaVinci Resolve is a free non-linear video editing program which comes with all the features you need to cut together your video, color it, and even add some basic effects. It is stripped down compared to some of the paid options, but its pretty good for being free software.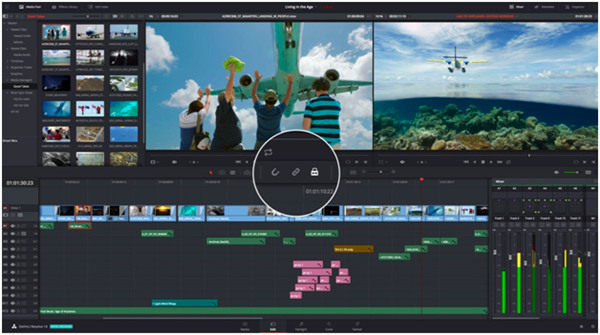 Pros:
1. Full 3D workspace with over 250 tools
2. 32-bit float processing
3. Multicam editing for up to 16 cameras
4. Legendary color tools
5. High Dynamic Range Grading
6. Stereoscopic 3D Grading
Cons:
1. Require high-performance computer
Premiere Pro
Premiere Pro is one of the most popular video editor. It's basically an industry standard used by professionals, YouTubers and movies. It comes with abundance of eye-dazzling features. Like any technical program, there is a bit of a learning curve, but once you master Premiere, it is a powerful piece of software which can create stunning visual effects, link audio and video tracks automatically, and comes with a host of other valuable time-saving features.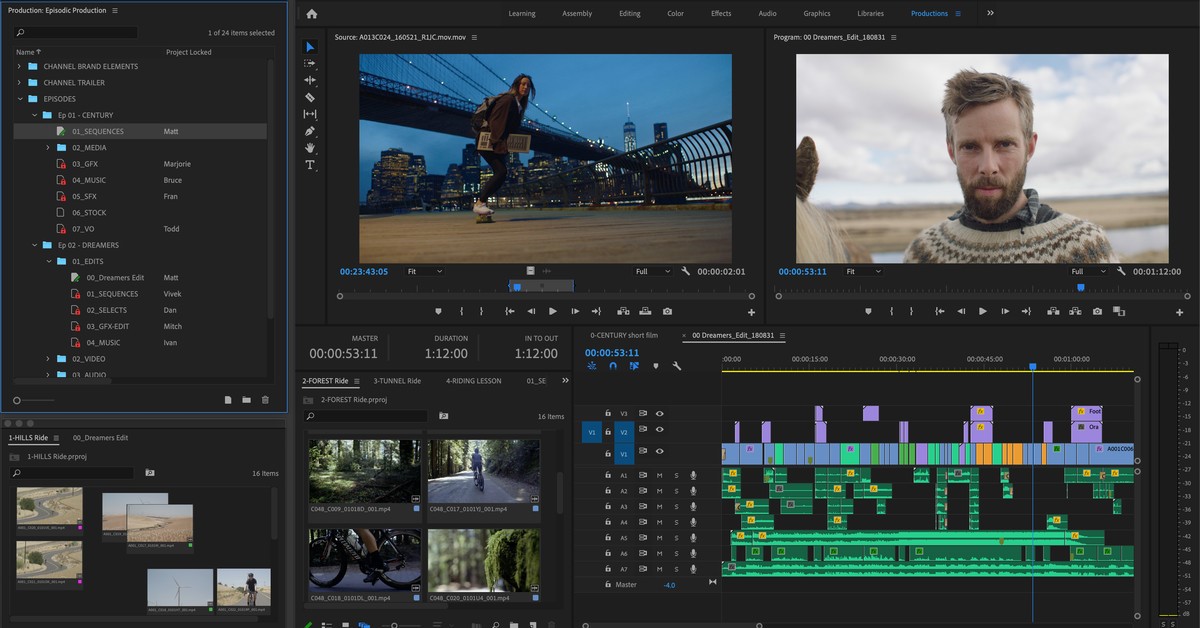 Pros:
1. Multi-cam angles are limitless
2. Stellar stabilization
3. Supports importing of up to 8K resolutions
4. Can import raw file format from cameras, smartphones, and DSLRs
Cons:
1. Expensive
2. No media keyword tagging
Final Cut Pro X
Apple's Final Cut Pro X is a highly capable and highly respected tool for professional video editing. Wth features including 360° video, HDR and advanced tools for colour correction, Final Cut Pro X is optimised to get the most out of your Mac, and integrates nicely with the relevant parts of Apple's ecosystem, such as your Photos or iTunes collections. The main thing that counts against it is that it's not available for Windows. On the upside, it's subscription-free. You only have to pay once to own the whole software.
Pros:
1. User-friendly
2. Top-rated editing and media management
Cons:
1. Mac users only
2. The recent change to the trackless timeline wasn't popular
3. Only 64 camera angle
4. No stabilization or motion tracking for 360-degree video
Bottom Line
If you're looking for a video game cut scene editor, AceMovi Video Editor is definitely the best choice if you're not familiar with video editing. Or if you already have a decent amount of video editing skill, you can try out some professional video editing software like Premiere Pro, Davinci Resolve and Final Cut Pro.