Among several different applications for recording, there are only a few which provide you with the optimum experience of recording the perfect video. In this case, you are looking for one that will be best for recording games. Even though there are various options to choose from, it is still better to contemplate which one would be the best free game recorder software for you.
As for recording video games, you need one that works for long-term use and can record without lagging. You might be worried about finding the wrong application. But don't worry! We have jotted down a few of the best video game recorder software. Keep reading to find out the one that suits your taste the best.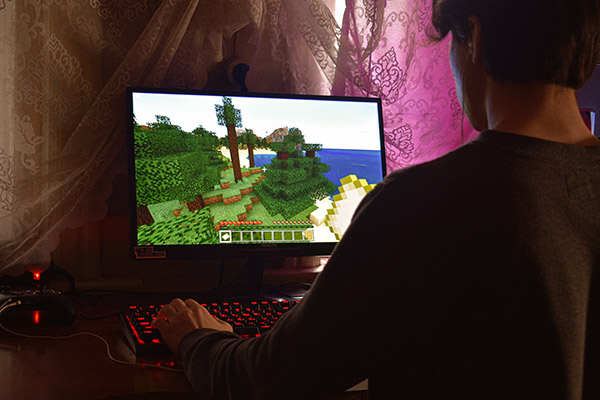 Top 2 free video mergers
Top 1. QuickTime Screen Recorder
QuickTime may be the most incredible mac best free game recorder software program available in today's market. This application is used by many bloggers and video editors to modify their videos and to top up their followers. During the covid period, it was the most downloaded program. It is used by teachers as well during online classes.
It is one of the best free game recording software no watermark that could be found on the internet. It is the most popular program for recording users' displays while doing anything on their desktop. After downloading the videos, you can modify them here.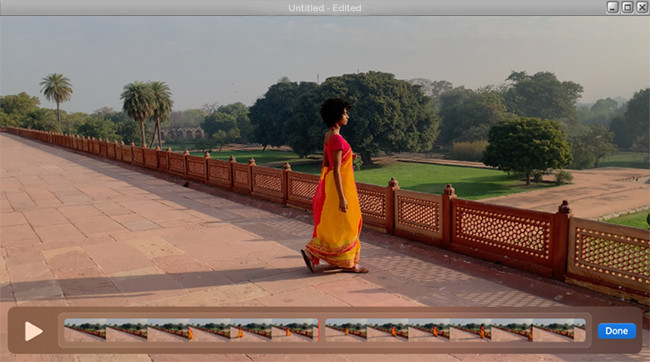 Pros:
No watermark
Compatibility with Apple devices
High-tech video editing features
No limit to recording time
Cons:
Comparatively fewer features
It cannot record system audio
Top 2. Open Broadcaster Software
It is one of the best free game recorder software that allows users to produce incredible movies because of its several different features. Professional editors and YouTubers use it as it is an open-source application. It also enables users to capture movies as well as stream games online. You even have the option to modify the settings to your liking, record videos, and save them in a variety of different formats.
Finally, this is an open-source program that is cross-platform compatible. It is the best free game recording software for windows 7 has and includes several plugins that anyone may utilize to improve their video editing experience.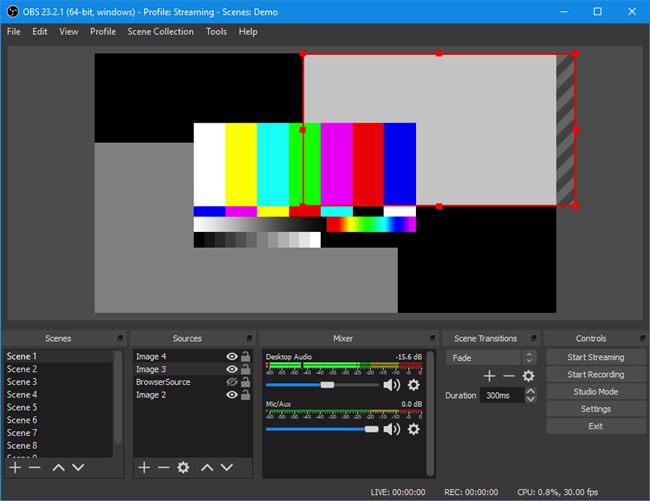 Pros:
Great tools for online streaming
High-quality video recording
No recording limit and watermark
Compatible with different software
Cons:
Complex for beginners
It does not work well on low-tech PC
Top 5 best game recorder software
Top 1. AceMovi Video Editor
AceMovi Video Editor is an easy-to-use game recorder software that offers much more than just video editing tools. It provides the user with a full-fledged professional layout to easily record and edit a video for their live streaming. The best aspect about this is that it supports any format on any device. It can even share those videos on any platform that is accessible to the user.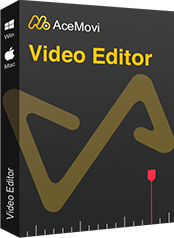 AceMovi Video Editor
Security Verified. 5,481,347 people have downloaded it.
The ideal video game recorder software
Concise and beginner-friendly interface
You can cut, combine, trim, and rotate the video as you like
A powerful video solution for personal enjoyment, business, or education
Some people might think it has complex steps to record, but don't worry! To make your experience even better, follow the steps to record a video game using the best game recorder software.
Step 1: Adjust Record Settings
The initial step is to download the AceMovi Video Editor Application and launch it. Click on the 'Cog' option on the right side to look at further options from the drop-down menu.
Note: All the options shown will be related to the recording you are about to make, so make sure to check or uncheck a box accordingly.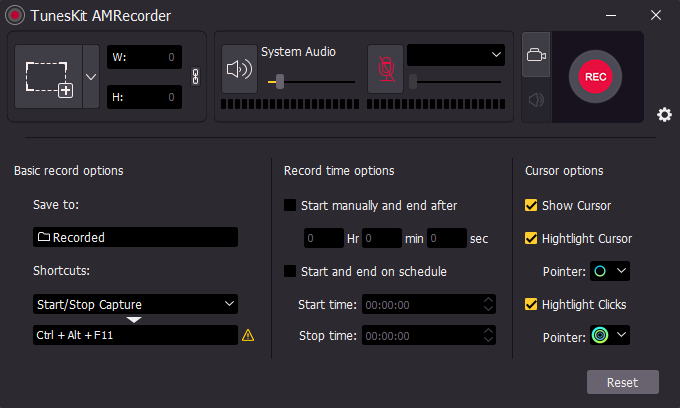 Step 2: Screen Layout
The next step is to choose the area on the screen that you want to show in your recording. Adjust the four corners so that it shows your live stream just the way you want it.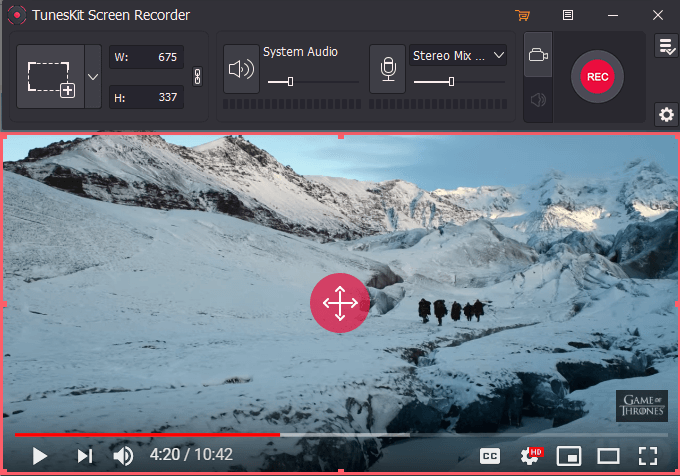 Step 3: Start Recording
After you are done adjusting your screen and recording settings, tap on the recording option on the bottom right corner of your screen.
Note: If you choose to select the whole screen to record, you will have to press the specific hotkey assigned for recording. And voila! You have successfully started recording.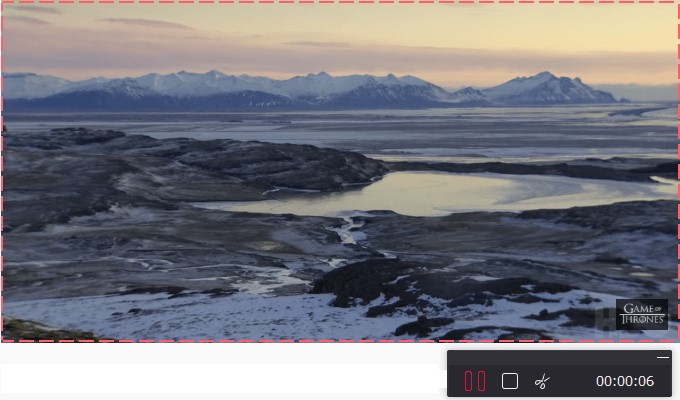 Top 2. WonderShare DemoCreator
It is an application that allows users to record a game quickly. You may change the form, color, and size of your cursor. You may record video from both your camera and your PC at the same time. It also allows users to add text to enrich the viewer's learning experience.
Furthermore, it allows users to record the video in different formats giving them a wide variety of options from which they can choose. It is famous for being a game recorder software.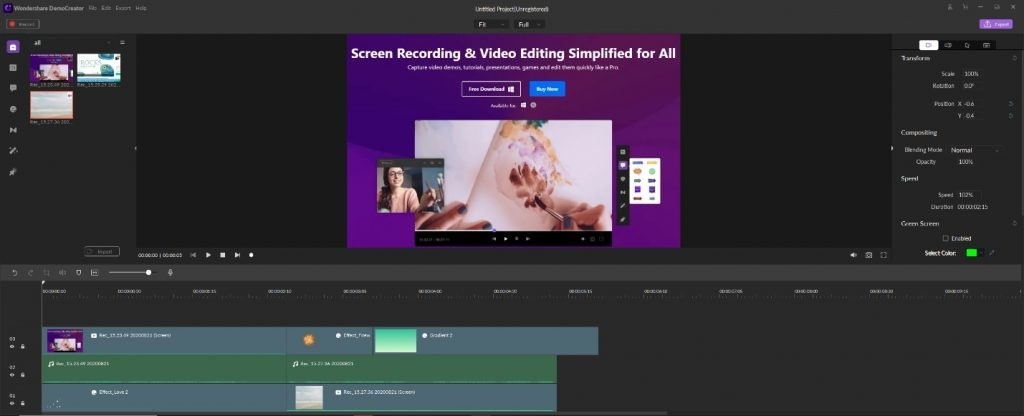 Pros:
Customizable platform
Has the feature to import different formats
Several different features
Fantastic viewing experience for the users
Cons:
It supports only two mediums
Limited recording options
Top 3. Action
It is game recorder software that permits you to record games using a 4K webcam. The program is simple to use for recording live broadcasting. You may save the video in MP4 format with this program. It enables you to share your gaming on different platforms like Facebook or YouTube. It allows its users to take screenshots, which in most software don't have the option to do so.
It has quite a friendly user interface that only works on Windows. And among its several advantages, one of them is its ability to null any background view or noise from the video.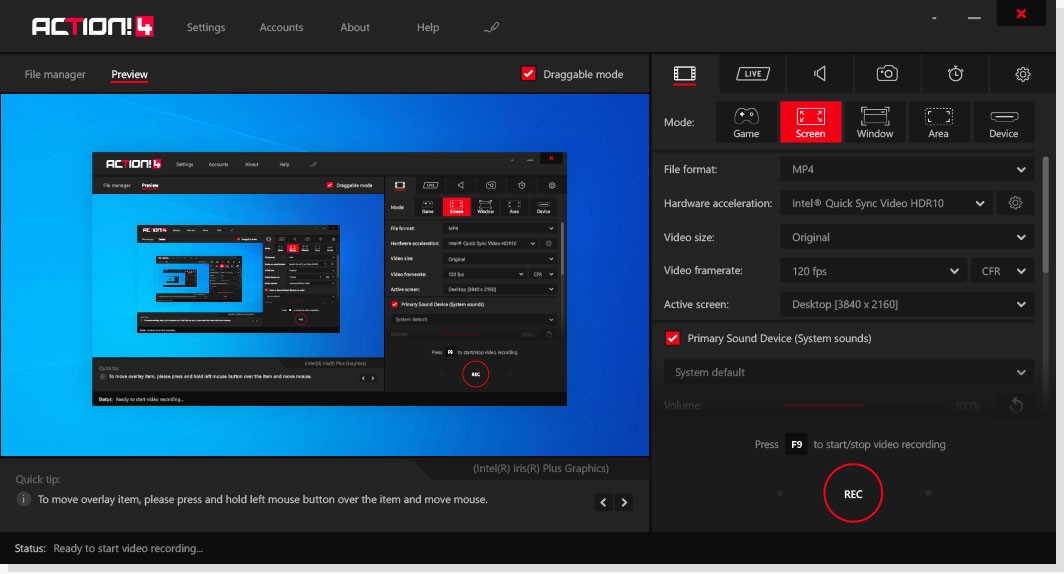 Pros:
The high-tech live streaming feature
User-friendly interface
Several editing effects for the recording
Live audio commentary
Cons:
Compatible with the only one medium
Watermark
Top 4. Bandicam
It captures video in 4K Ultra HD footage and allows you to upload it to YouTube. This program will enable you to record both game and microphone audio at the same time. It shows the frame per second rate on the screen so the user can adjust accordingly.
Additionally, it compresses your video while you are recording so that it saves your time and effort in compressing after you are done recording.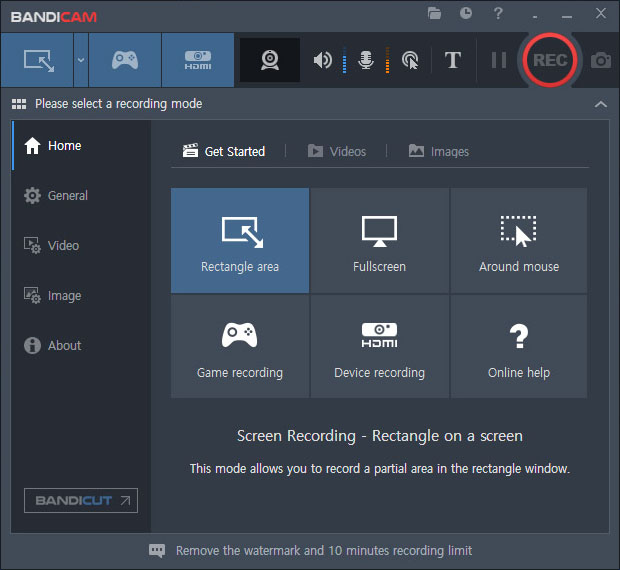 Pros:
Recording optimization
Has the feature to record online as well as flash games
Can record for as long as 24 hours
Can directly record the video from a camera
Cons:
Comparatively expensive
Complex layout
Top 5. ScreenFlow
Telestream's video editing, screen recording, and sharing program enable you to create personal and professional videos. You may use it to post your movie to sites such as YouTube, Wistia, Vimeo, Imgur, and others.
What makes this software program so different and unique is its ability to be compatible with mobile gaming. The fact that it gives access to more than five hundred thousand special media types is fascinating. It is not only used for recording but is extensively used for editing as well.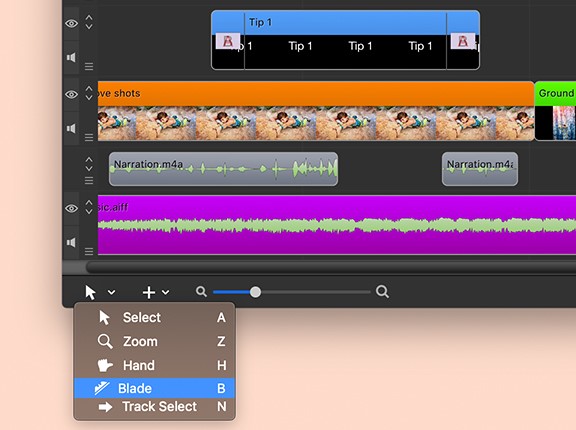 Pros:
Supports several different media types
Great animating and editing tools
Professional video and image editing tools
Several features to add text
Cons:
Supports only Mac
Limited advanced features
Conclusion
There is a variety of software to choose from, but there are some specific features that you have to keep in mind to find the best one for your game streaming. It is essential to follow through with a guide to see if a specific application is according to your preferences or not. So, make sure to find the software that works best as your game recorder software. Hence, don't miss out on a great experience only by choosing a game recorder that does not suit your taste.