Why do we need a speed video changer to change the speed of our video? In the video editing field, speed adjusting is an important and the most commonly used skill. Speeding up or speeding down your video can make it look more professional. A speed changing usually brings a better watching experience, and video clips can become ridiculously humor or more touching. So, how can we change the video speed easily and effectively? I list out the best 6 tools for you to change the video speed. Let's see the selected recommendation. I hope that one of them can suit your needs in video speed changing.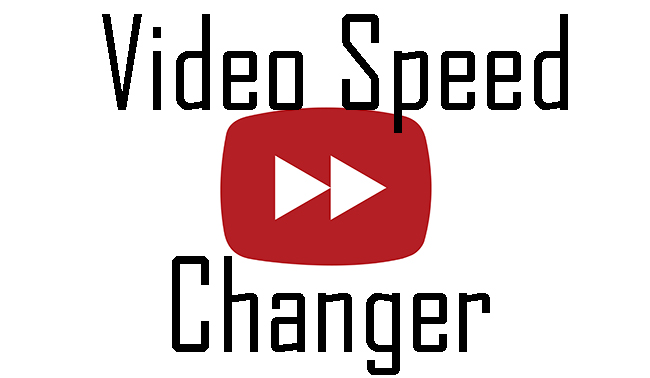 Top 1. TunesKit AceMovi
TunesKit AceMovi is a one-stop video speed changer and is available for both Win and Mac users. One of the reasons why I recommend it to you is that you can change your video speed within several clicks. The features of TunesKit AceMovi are various so that you can edit your video after the speed changes. It should be ideal for those who are going to edit an elaborate video. With TunesKit AceMovi, you can change video resolution, and make a video shorter, etc.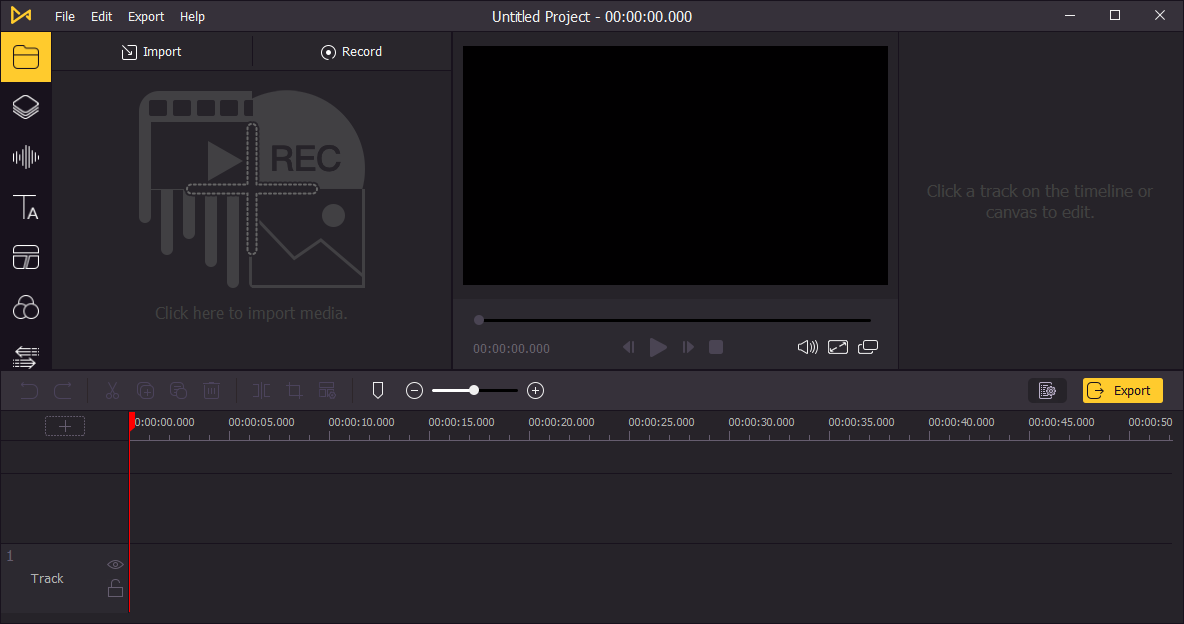 Guide to Use TunesKit AceMovi Video Editor
Here is the detailed guide to change the video speed via TunesKit AceMovi.
Step 1. Install TunesKit AceMovi and import media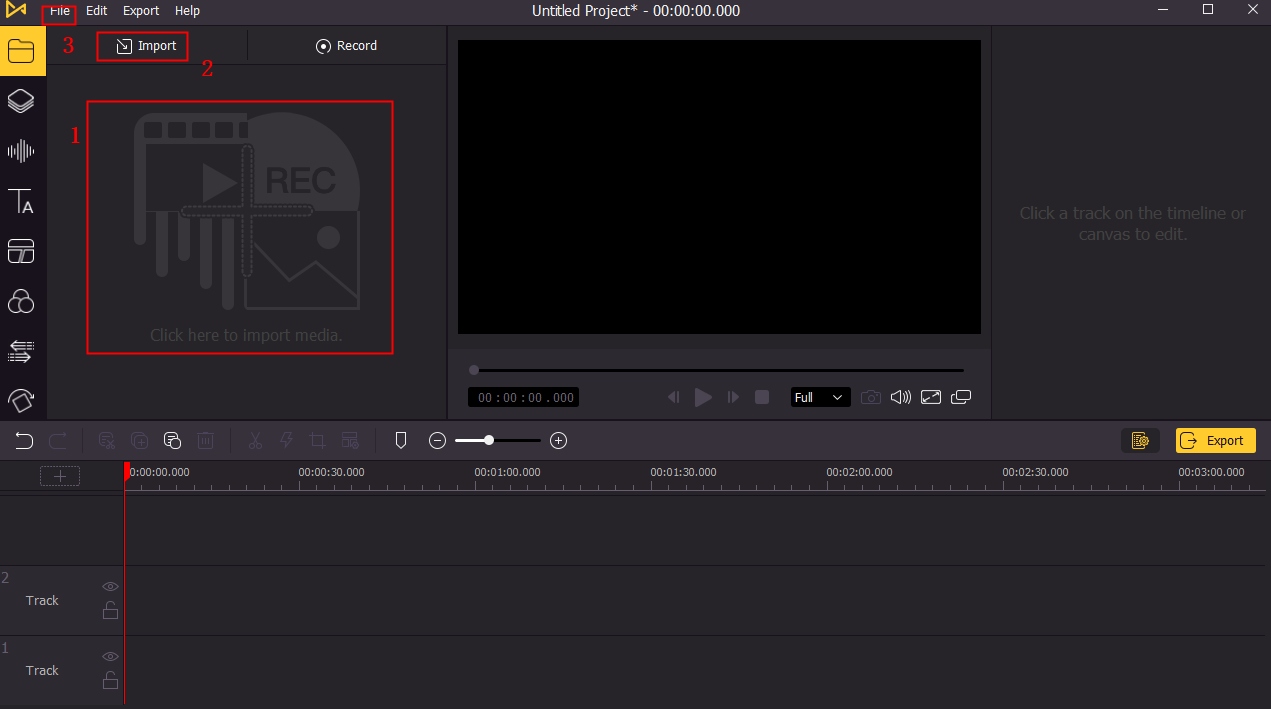 You can download TunesKit AceMovi on the website. And you will not meet any obstacle in video editing because of this easy-to-use interface. On the top toolbar, you can click the File > Import Media to import your video file. Or you can drag and drop your video to the TunesKit library.
Step 2. Change the video speed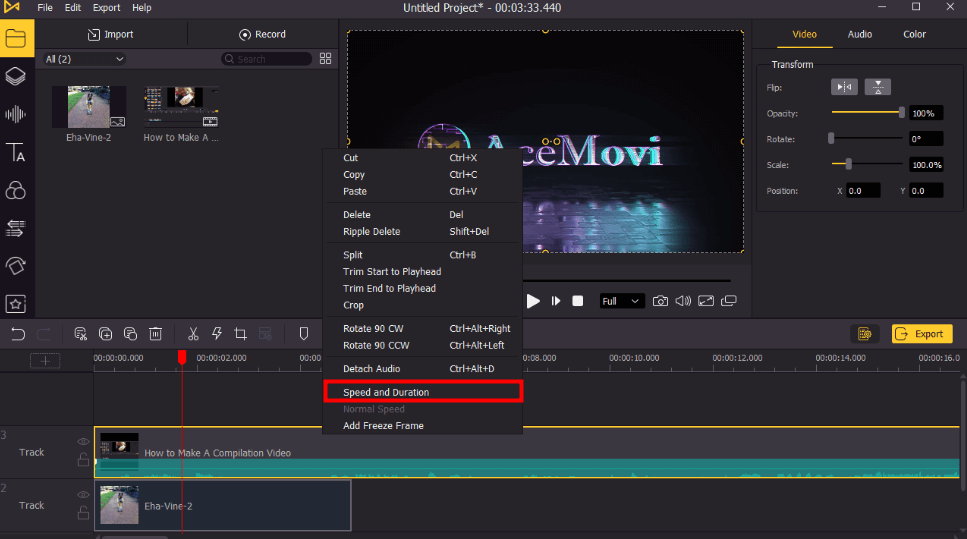 Add your videos to the timeline, then click the Speed icon that looks like lightning. You can speed up and speed down your video in one click. TunesKit AceMovi provides 2x, 4x, 8x, 25x, 50x, and 100x for you to use.
Step 3. Export your video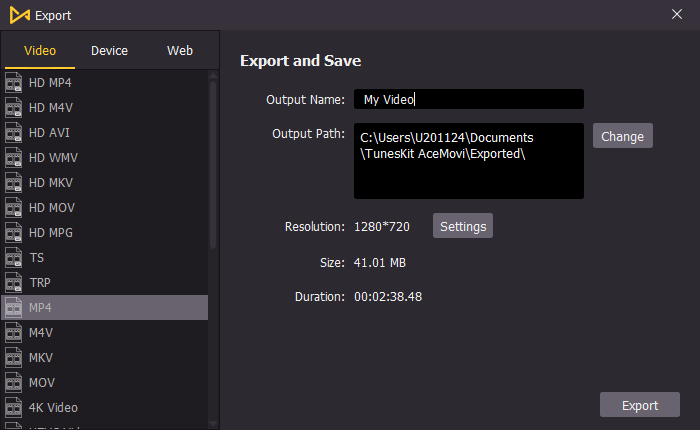 Click the export button to export your video. You can change the output name and output path in this pop-up window. You can save it in any file format.
Top 2. Clideo
Clideo Change Video Speed is a specialized video speed editor online. Upload your video to Clideo to start the video speed changing. Clideo offers 0.25x, 0.5x, 0.75x, 1.25x, 1.5x, and 2x speed for users to use. Or you can slide the slider to use the higher speed. The top speed is 4x. You can keep your video in the original format or change it.

Pros:
Easy to use
User-friendly
Dedicated video speed changing
Cons:
Speed limited
Low uploading speed
Have no video progress bar
Top 3. Fastreel by Movavi
Fastreel is one of the considerable video speed editors online. You can drag and drop your video to the dotted box to add your video to it. Different from Clideo, Fastreel contains a video progress bar and a faster uploading speed. Generally, Fastreel is similar to Clideo, and both of them are nice online tools.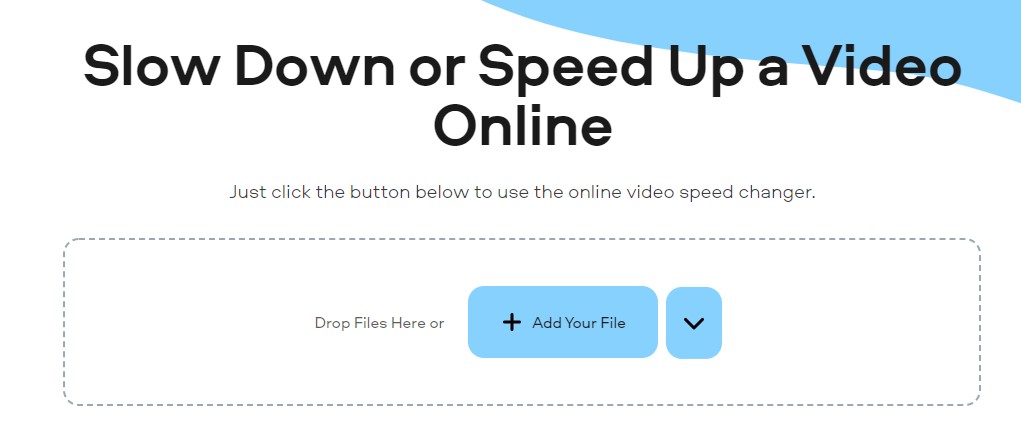 Pros:
Change your video speed in one step
Fast uploading speed
Little quality loss
Cons:
Limited file size
A little expensive
Top 4. Camtasia
Camtasia is a multifunctional video speed changer. Besides video speed adjusting, Camtasia provides video editing functions such as filter, animation, font, etc. As a video editor, you won't be regret using Camtasia. Though it is a little complicated for the video editing beginner, you can find some tutorials on the Camtasia website.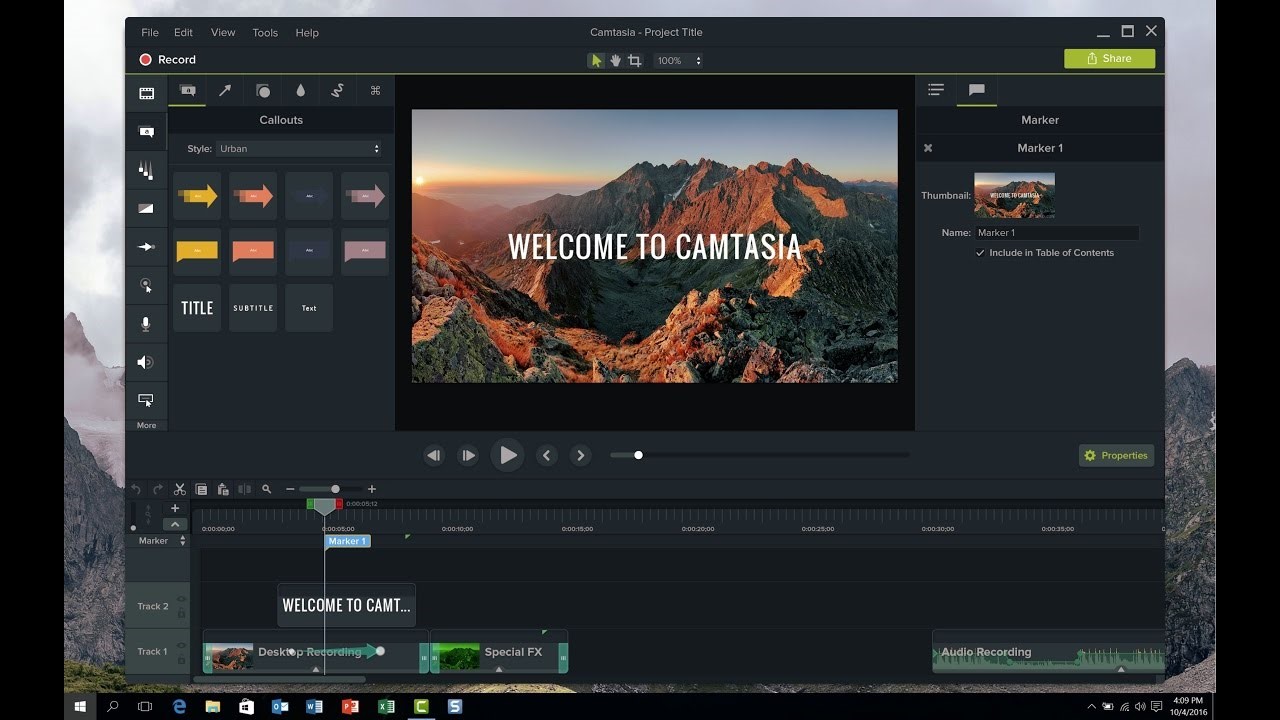 Pros:
Various video editing features
Adjust your video speed freely
Thorough user support
Cons:
Hard-to-use for the novice
Crash sometimes
Top 5. Adobe Premiere
Adobe Premiere, a well-known video editing software, can help users make advanced and professional videos. Maybe changing the video speed is a waste of Premiere. However, you can use it to learn and practice more advanced video editing skills. It would be a tough job if you are attempting to use Adobe Premiere while you have no experience in video editing.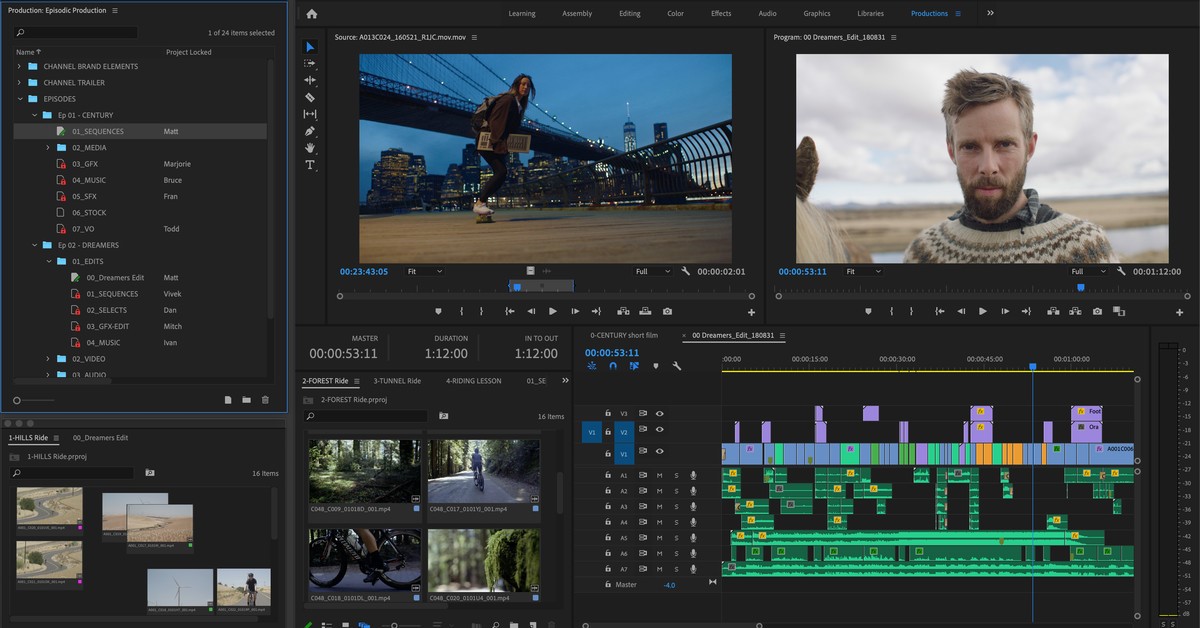 Pros:
Powerful features
Attractive interface
Support most video formats
Cons:
Too expensive
Complicated and difficult-to-use
Top 6. FilmForth
FilmForth is a free video speed changer available on Xbox, PC, HoloLens, Mobile devices, and Hub. You can use it to do basic video editing, including video speed changing. Moreover, the concise interface and function will catch your attention in one second.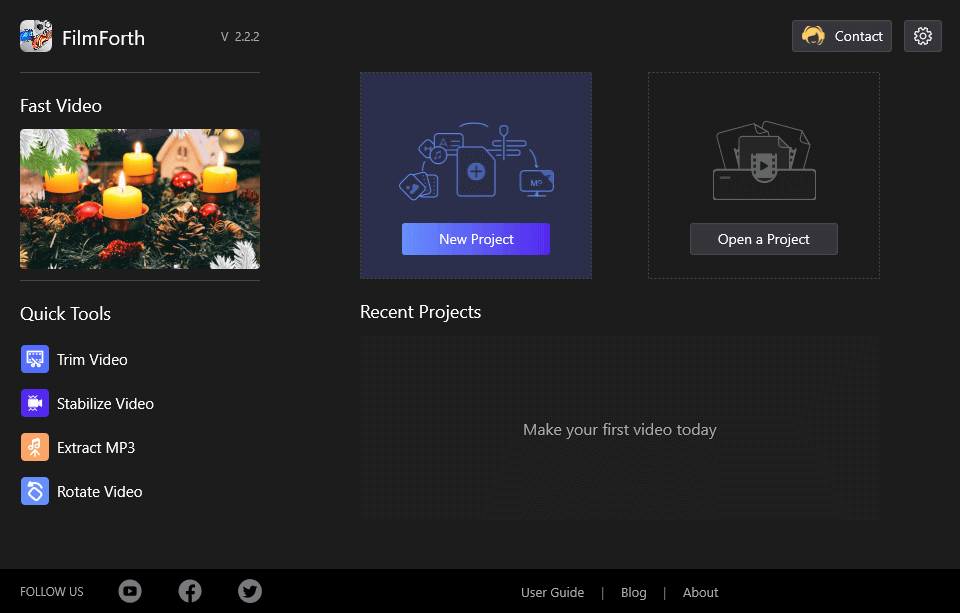 Pros:
Concise and novice-friendly interface
Free to use
Contain standard video editing features
Cons:
Outdated icon
A little buggy
Conclusion
There are the top 6 video speed editors. Through these 6 tools, I believe that the TunesKit AceMovi has the greatest appeal to the users. As the most selected product, what TunesKit AceMovi can do is more than a video speed changer. Users can remove the black bar, make a time-lapse video, or do travel videos easily with TunesKit AceMovi. Download TunesKit AceMovi and enjoy the best video editing experience.