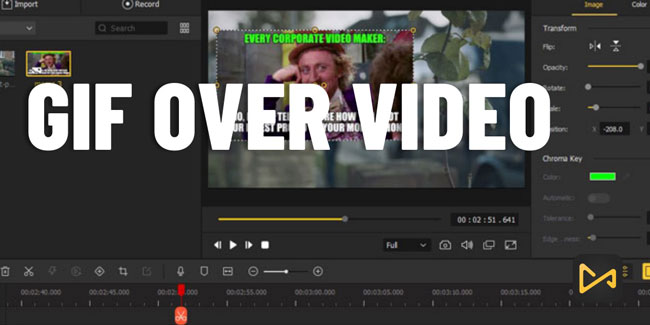 It is undeniable that GIFs have been widely used in people' s daily life, from online chatting to posts on social platforms. GIF means Graphics Interchange Format. In other words, it represents animated images that are grouped together in the correct order. The reason why GIFs are so popular is that this special visual format is really funny and can attract viewers to focus on these GIFs. Sending a GIF to or share it with your friends is not a hard thing. But did you think about how to add GIF to video? In fact, overlaying GIF to video is also not difficult with the help of a good tool. If you have not a taste of this kind of effect, do not miss this tutorial which will discuss how to overlay GIF to video with different tools. In this way, you can also make your own video creative.
In the following part, I am going to show you the detailed steps to use different tools.
More tips: Apart from a good tool, a suitable GIF file is also essential. Where can I find a good GIF file? There are many sources of GIF files on the Internet like GIPHY which can also allow you to upload images to produce your own GIFs.
How to Add GIF to Video with Desktop Software
Firstly, I would like to introduce the desktop software as your primary choice. Basically, this desktop software has not too many limitations in editing videos. Ranging from uploading a video file to exporting the final file, it can deal with your video at a fast speed.
Here, I want to take TunesKit AceMovi Video Editor as an example. Due to its user-centered philosophy, AceMovi now has been valued and praised by some users. Of course, what makes AceMovi stand out from other counterparts lies in its intuitive interface and easy-to-use clicks. Even if you eager to add GIF to video, you do not need to learn any complicated editing skills. As for some basic functions, AceMovi can crop, trim, merge or split your video files with a few clicks. Besides, its other characteristics include applying filters, transitions, dynamic texts, etc.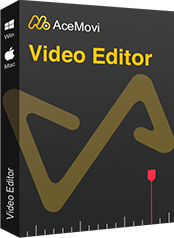 TunesKit AceMovi Video Editor
Security Verified. 5,481,347 people have downloaded it.
Add GIF to video with simple steps
Easy-to-use interface and multiple functions
A library of auido effect templates to make video attractive
Additonal ability to record a video
Windows or Mac version for users to choose
A step-by-step guide
Now, the interesting part is coming, and you will have a clear knowledge about how to add GIF to video.
Step 1: Download and open AceMovi to add your video and GIF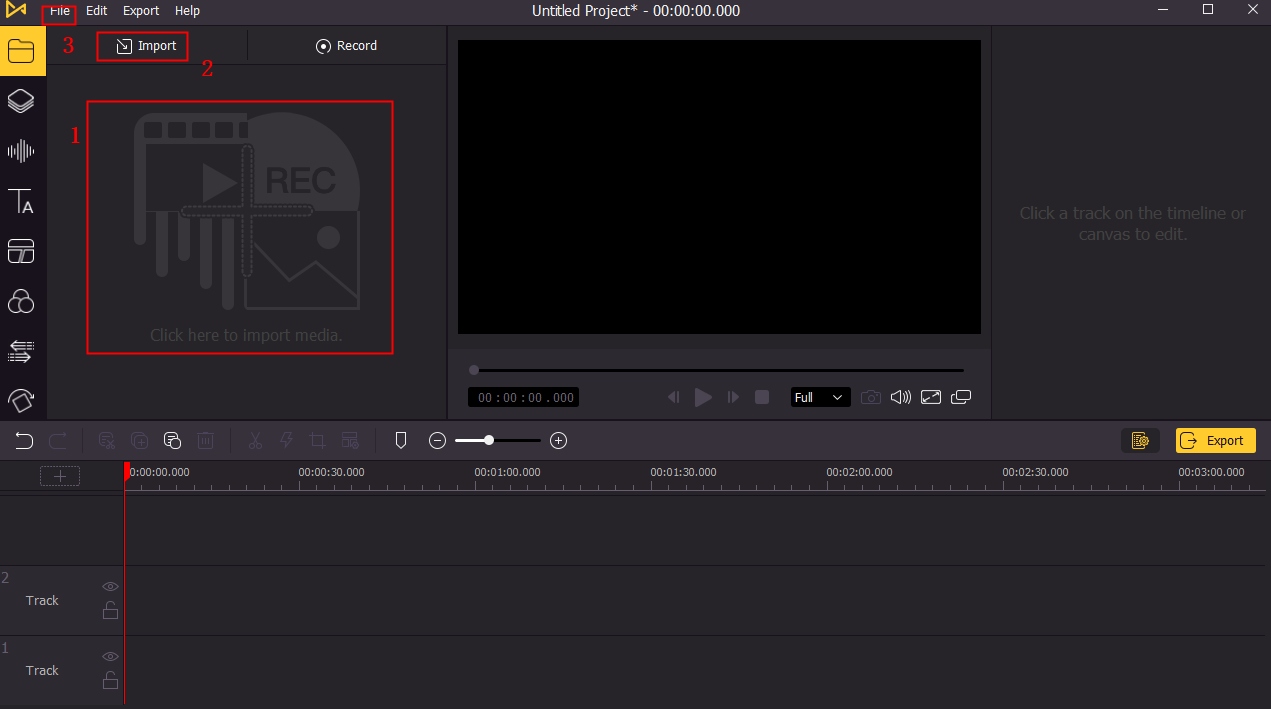 When AceMovi (Windows or Mac) is downloaded on your computer, open and launch it to add your media file. To import the file, you can try one of the following methods:
# Select and drag the video and GIF file from your desktop to the biggest red box;
# Tap Import, or tap File > Open Project/Import Media, or click the biggest red box;
# Press Ctrl+O.
Step 2: Add both the video and GIF to the timeline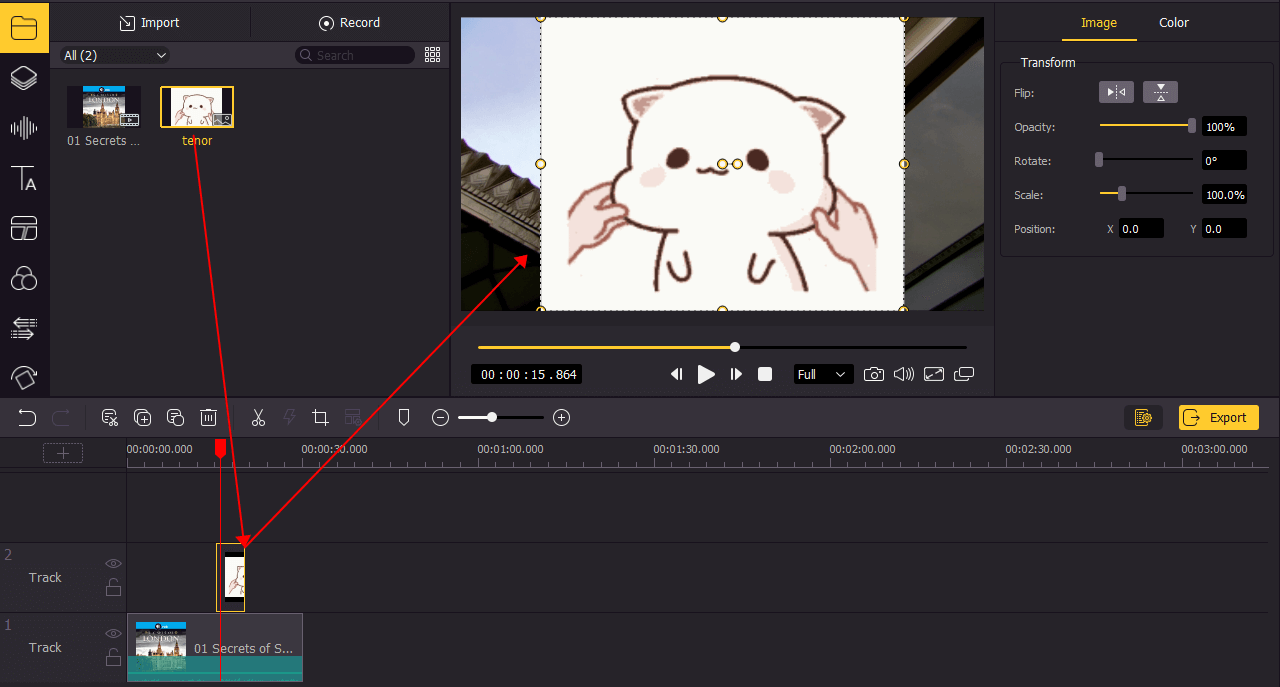 Now, users can drag and drop the video to the track below and then drag and drop the GIF file to the other track. Users can choose to tap and move the GIF track right or left to the place they wish.
Step 3: Adjust the GIF (Optional)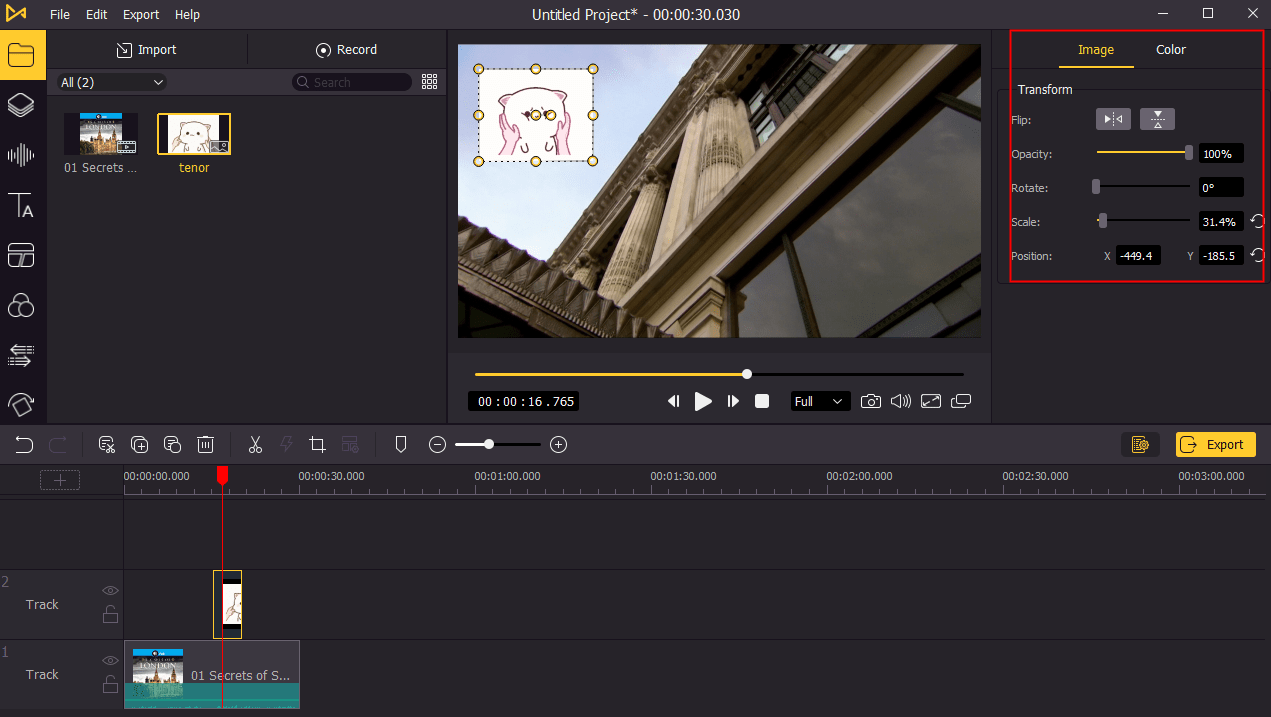 When users tap the GIF track, they can see an editing panel will occur on the right side. This is for users to adjust the GIF size, position, brightness, saturation, etc. If users are not satisfied with these elements, they can move the yellow slider to make adjustments.
Step 4: Export the final video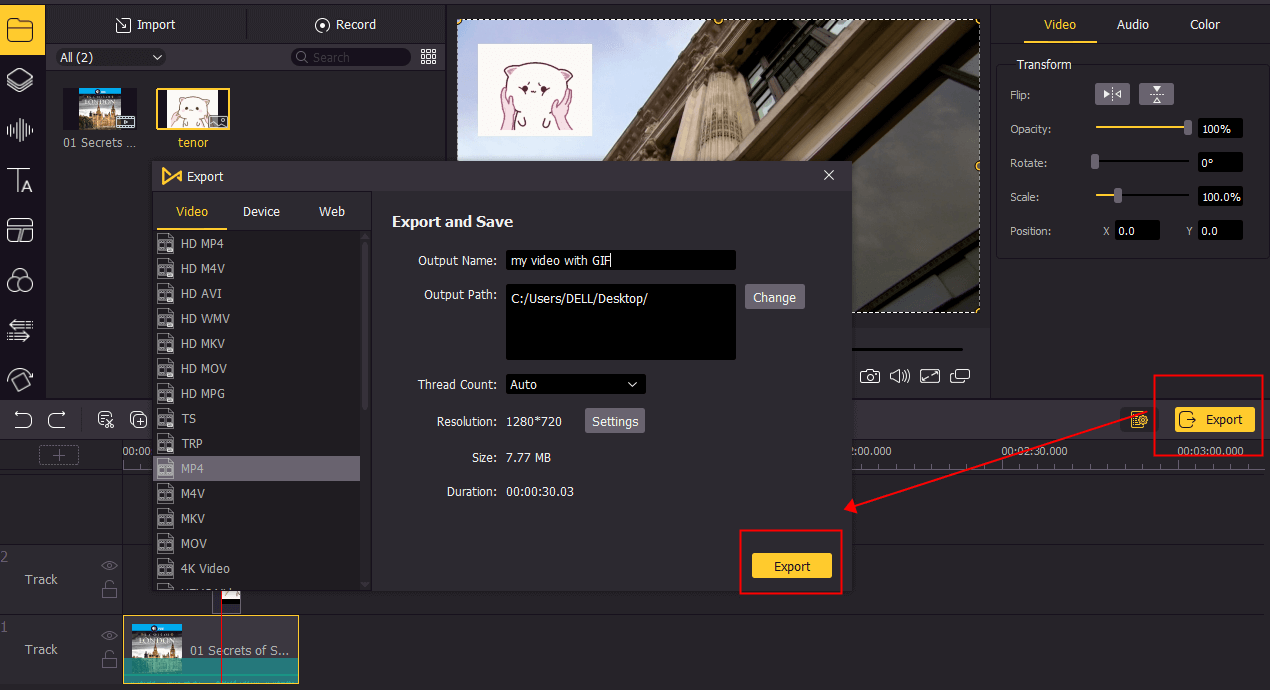 Before exporting your final video, you can preview and check if there is an error. Then, click Export to save your video with GIF. A pop-up window will appear for you to confirm the file name, format and output path.
How to Add GIF to Video Online
Here, I also provide an alternative tool for you, especially for those who do not want to download desktop software. There are several online video editing tools like Kapwing and Clipchamp. The following part will introduce how to use Clipchamp.
Step 1: Open its official website and log into your Clipchamp account. If you do not have an account, you may need to create it or sign up with Google, Facebook or Dropbox.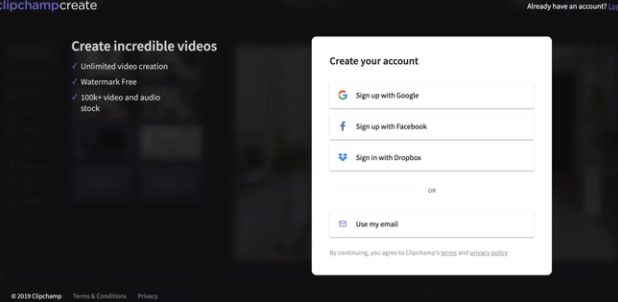 Step 2: Click + on the left sidebar to add the video and GIF file.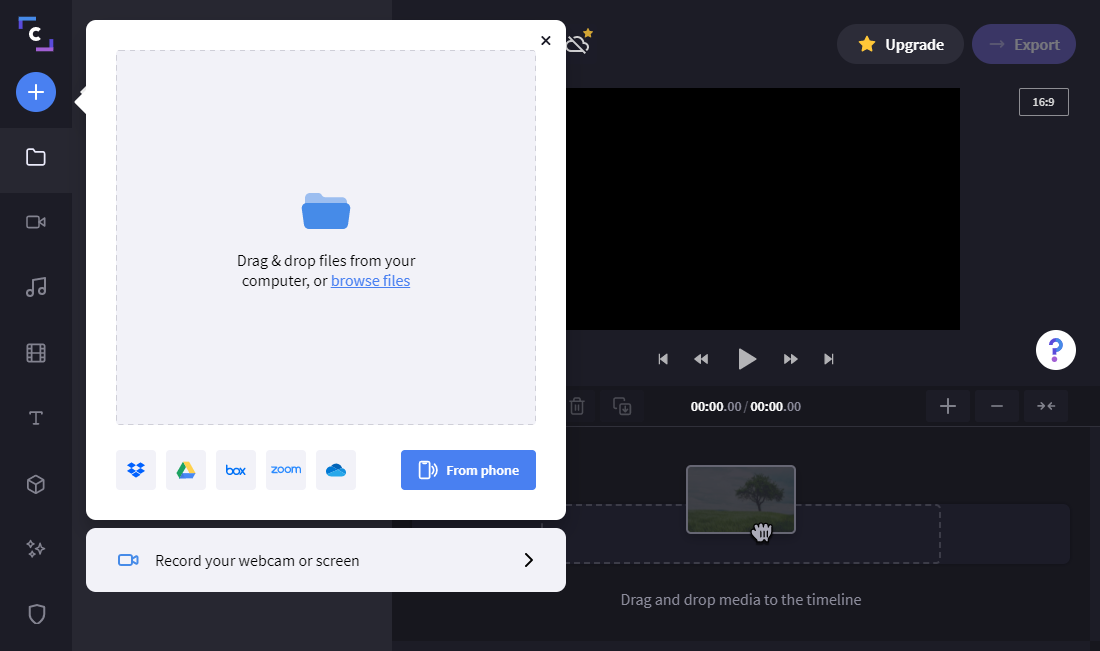 Step 3: : Now, you can drag and drop the video and GIF to the timeline. You can click the GIF image to decrease the size and move it to the other positions. Or you can also use buttons on the top sidebar to edit your GIF as you like.
Step 4: When all is done, click the purple Export button in the top right corner of the editor. From here, you can change your resolution settings based on the destination for your video and whether or not you want to compress the file. Finally, click the Continue button and wait for your video to export.
Final Words
Both desktop software and online editors are effective tools to add GIF to video, but the two tools also vary. Compared with powerful video editing software, online tools may require a longer time to upload and export your video and be subject to a limited number of projects you can create or network dependency, etc. If you dislike waiting for too long, feel free to use AceMovi. It can be a better choice.