GIF images are slowly taking over the social media communication network. They are funny and engaging, enabling any viewer to get attracted to the message. They quickly convey emotions and help to point across your message forcefully. But did you know that you can also come up with a GIF image? Yes! You only need to learn how to loop a gif using a reliable tool.
When all is done, you'll get lossless bitmap images that can be compressed without any data loss. Likewise, you can download them on any device as they are compatible with many web applications and browsers. And when there is boredom, you get emotional elevation in a spike. GIFs are fun and entertaining. Don't linger behind, make your GIF loop using the below GIF loop makers.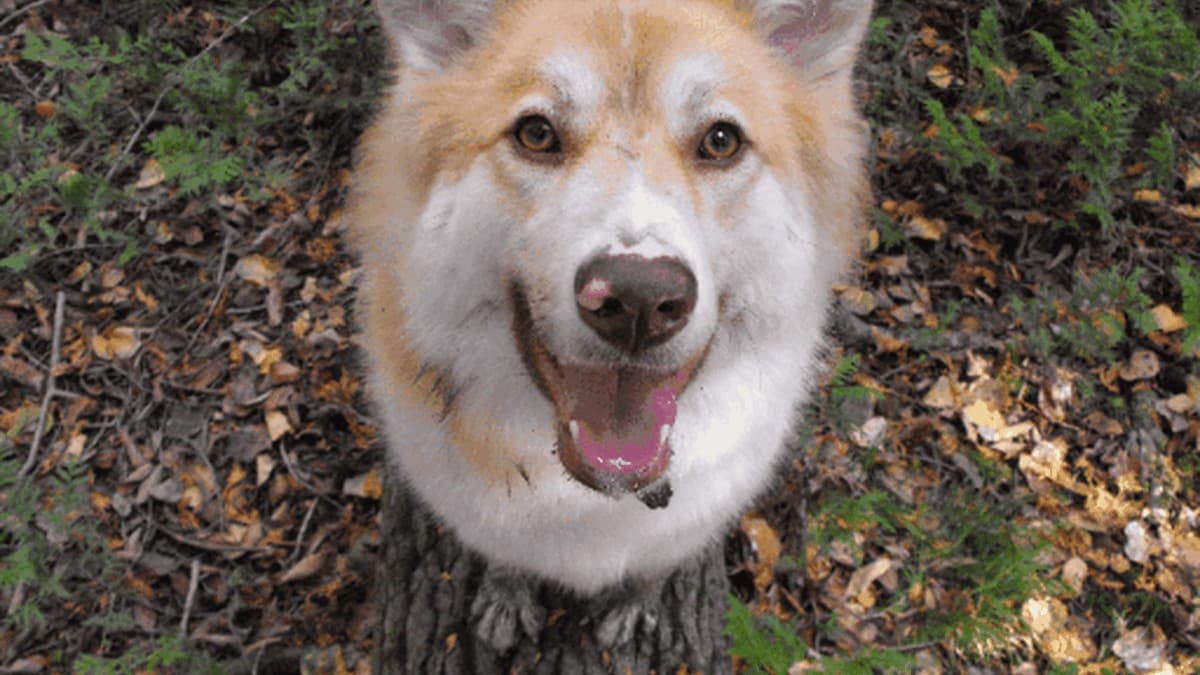 Part 1. How to Make a Gif Loop Using a Top-Notch Tool - TunesKit AceMovi
You don't need to be a tech-guru to come up with an awesome Gif loop. Thankfully, modern GIF loop makers make it easy for you to turn your videos and photos into GIFs. TunesKit AceMovi encompasses powerful features to help you create high-quality videos on your computer. The user interface is intuitive, needing no prior knowledge of video creation.
The editing features help you to crop, rotate, adjust speed, add animations, and text, among many others. And with thousands of assets, you can pull off a GIF loop of any theme. Follow these steps for a stunning GIF loop.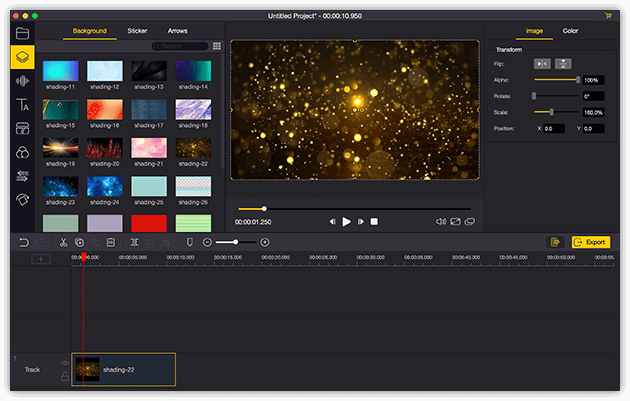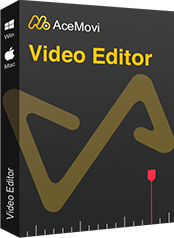 TunesKit AceMovi Video Editor
Security Verified. 5,481,347 people have downloaded it.
Easy-to-use non-linear video editor for beginners
Wealth of basic and advanced editing features provided
Offers lots of filters, transitions, PIP, sound effects, text, templates etc.
Numerous output customizations including format, device, social platform
Friendly UI and full of free templates and resources
Step 1. Add Your Files to the App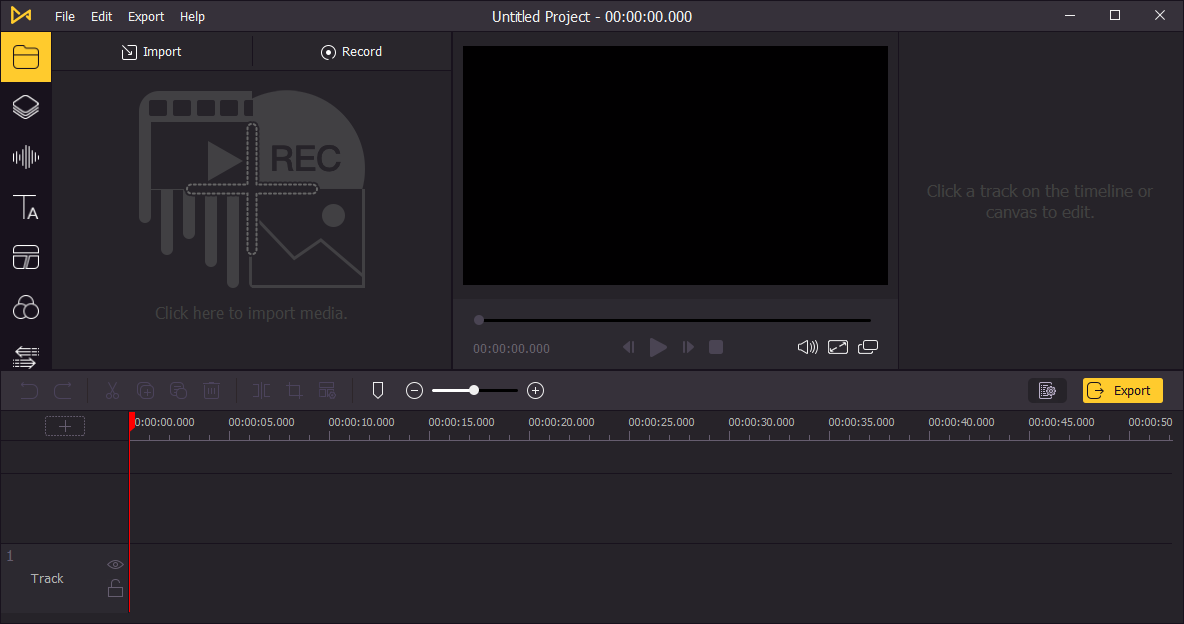 Download and install TunesKit AceMovi on your computer. Then launch the app and import the video file into the app.
Step 2. Add GIF to the Timeline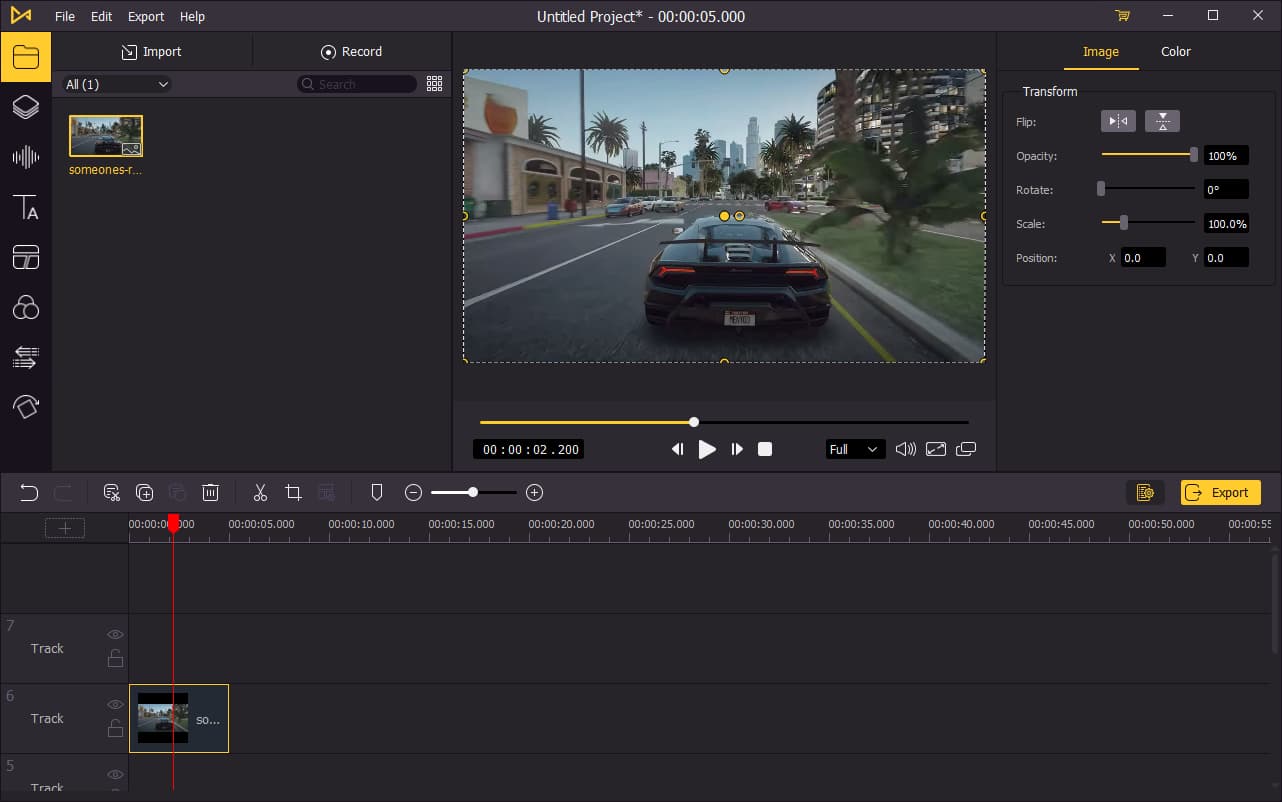 To add a file, click on the 'Import' button and select a file from your gallery. You can also drag and drop the file into the AceMovi interface.
Step 3. Trim our GIF File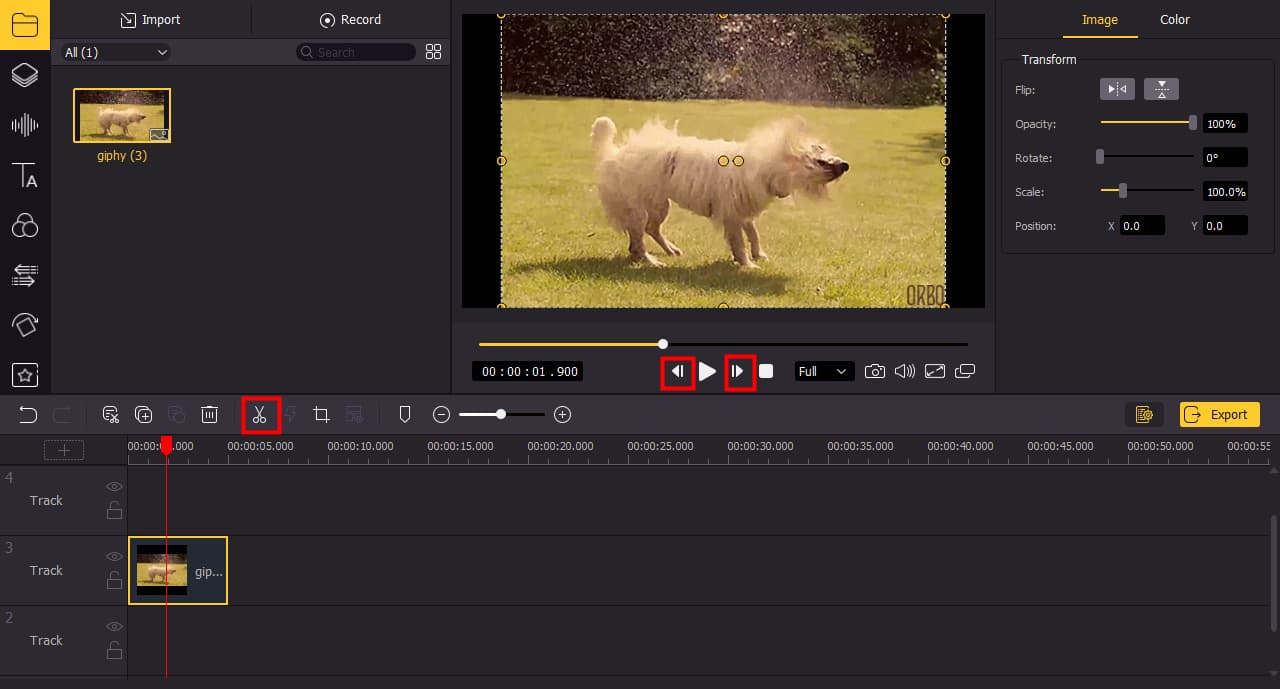 Since your file will play once and freeze as a still picture, check out the still portions and trim them off. Just check the exact frame time when the GIF stops and slice that part off, using the 'Split' tool. Look for all unwanted parts and repeat the process.
Step 4. Loop your GIF File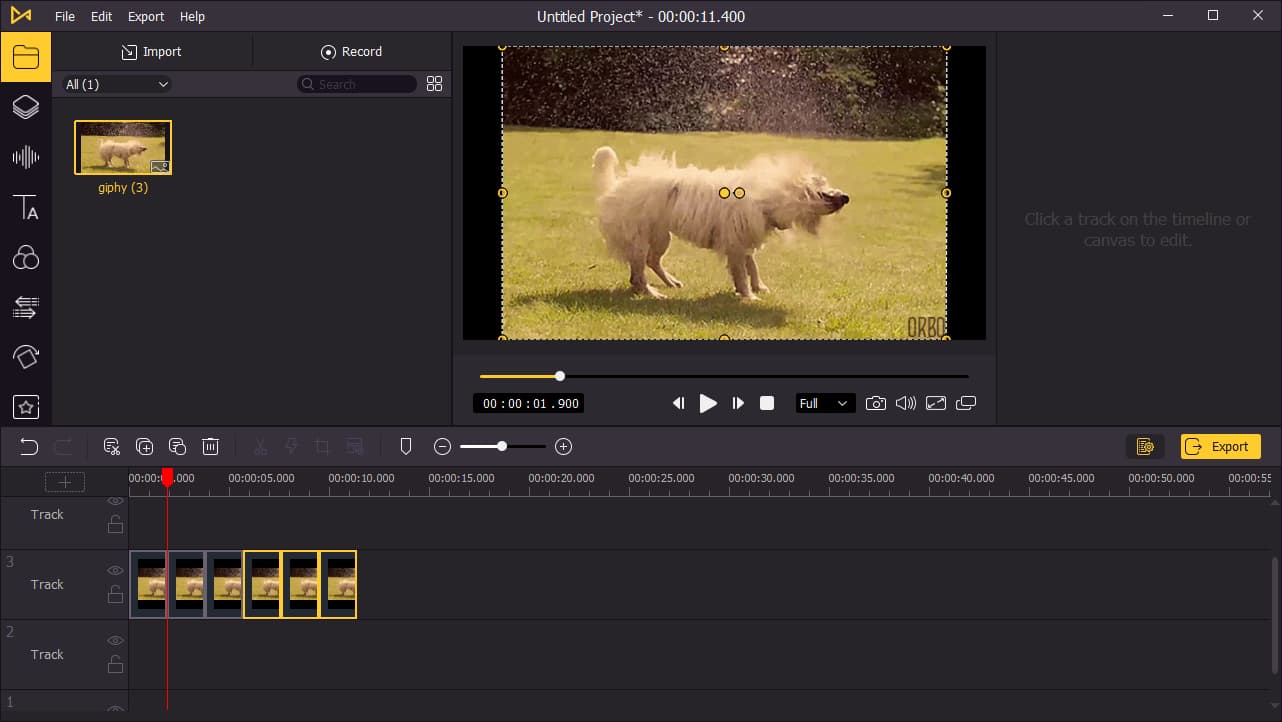 Now use the trimmed GIF file to compile a loop. Copy and paste the GIF to loop it in. The number of times you copy and paste it will reflect the times it will loop.
Step 5. Export the Loop GIF File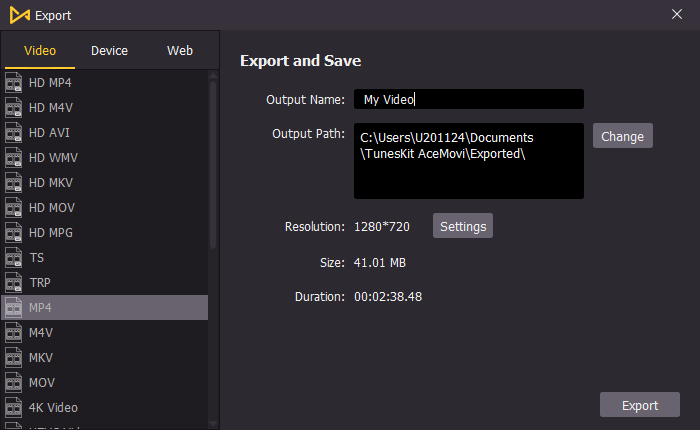 Confirm that your loop is perfect and then click the 'Export' button to export it as a video. You can also edit the output parameters at this step. Just click the 'Settings' option and change outputs such as the resolution and video format. Lastly, give your video an 'Output name' and then hit the 'Export' button.
Part 2. 10 Other Useful GIF Loop Makers
You can also make use of these 10 GIF loop makers on your computer in 2023. Here's a top 10 list of the best GIF loop makers.
1) Filmora Meme Generator
This is an online application that helps you create funny GIF files with little effort. You can add text caption and make other edits effortlessly. Filmora is also user-friendly and presents high-end features to help you edit GIFs with wonderful effects.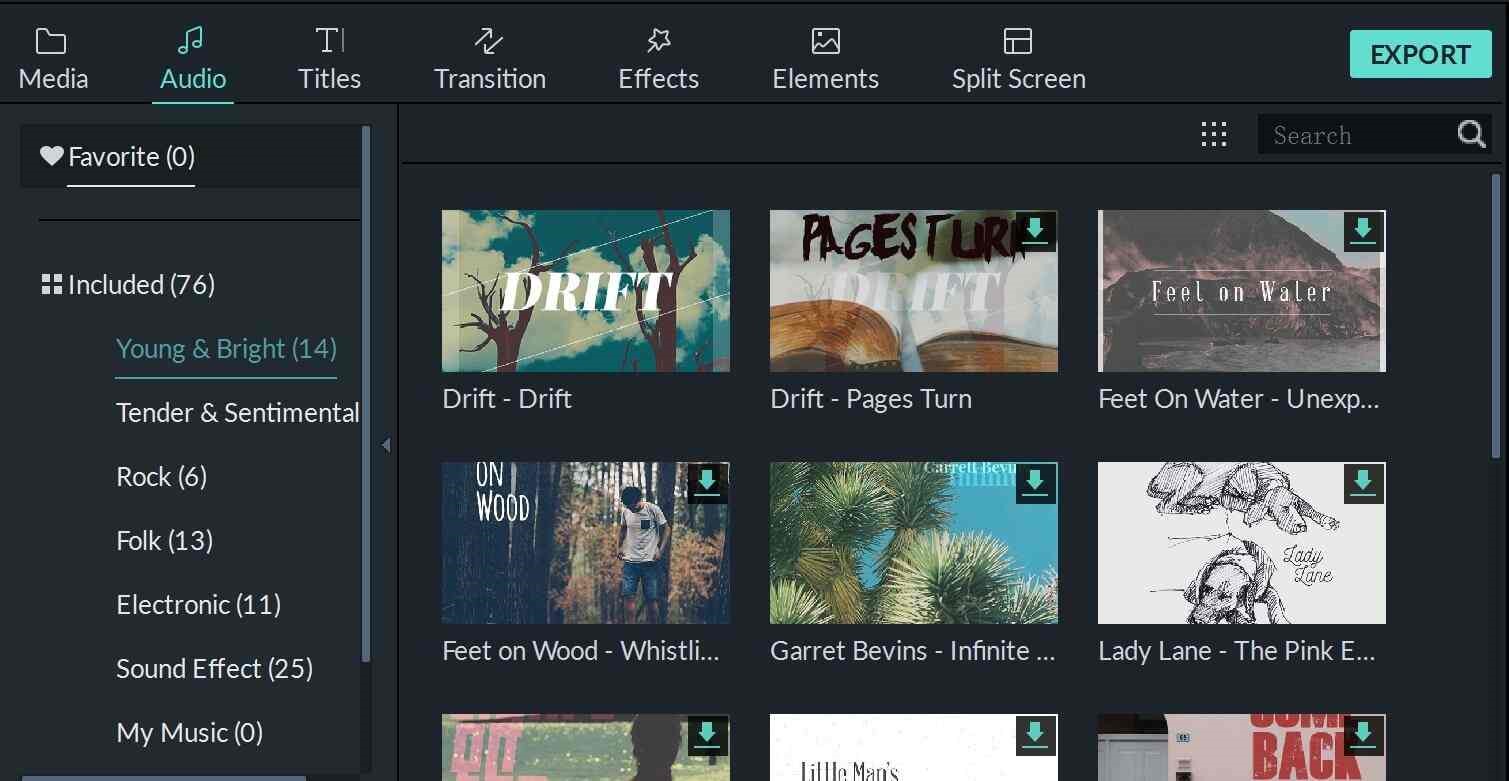 Pros:
It works on a variety of web browsers and devices.
It is pretty easy to operate.
Get a live preview while creating your memes.
You don't need to install it on your device as you can use it online.
It supports various output formats like JPG, PNG, MP4, and much more.
.
Cons:
The free version of this GIF creator contains ads.
The free version will leave a watermark on your GIF file.
2) Giphy
This YouTube audio editor enables you to pick source material from streaming services like YouTube and Vimeo. Use it to arrange your files in any order, even looping up to 10 GIFs. Giphy is very beneficial to businesses when it comes to creating campaigns and paid advertisements. This GIF loop maker is highly-recommended here.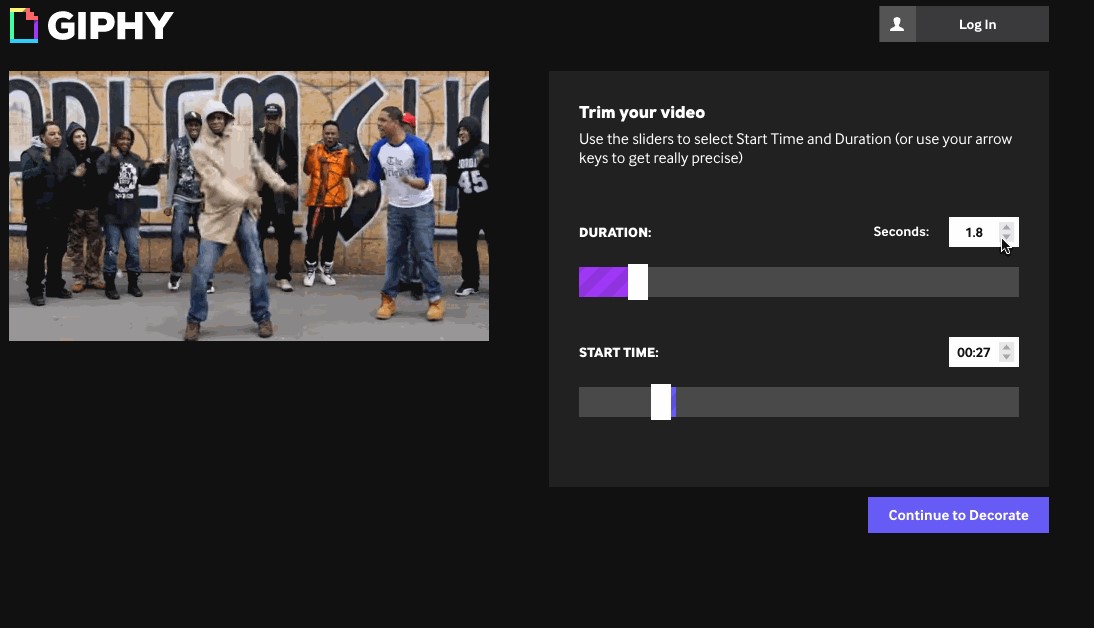 Pros:
You can add captions to your GIF.
It lets you decorate your GIFs with stickers and filters.
With Giphy, you can change your GIF from public to private.
Integration with social media platforms enables users to share GIFs.
Cons:
The search bar isn't so accurate.
3) GIF Maker
Even though this GIF loop maker is only available through the Apple App Store, it encompasses high-end features to make stunning GIFs. It lets you easily share your GIF files on social media platforms like Facebook and WhatsApp.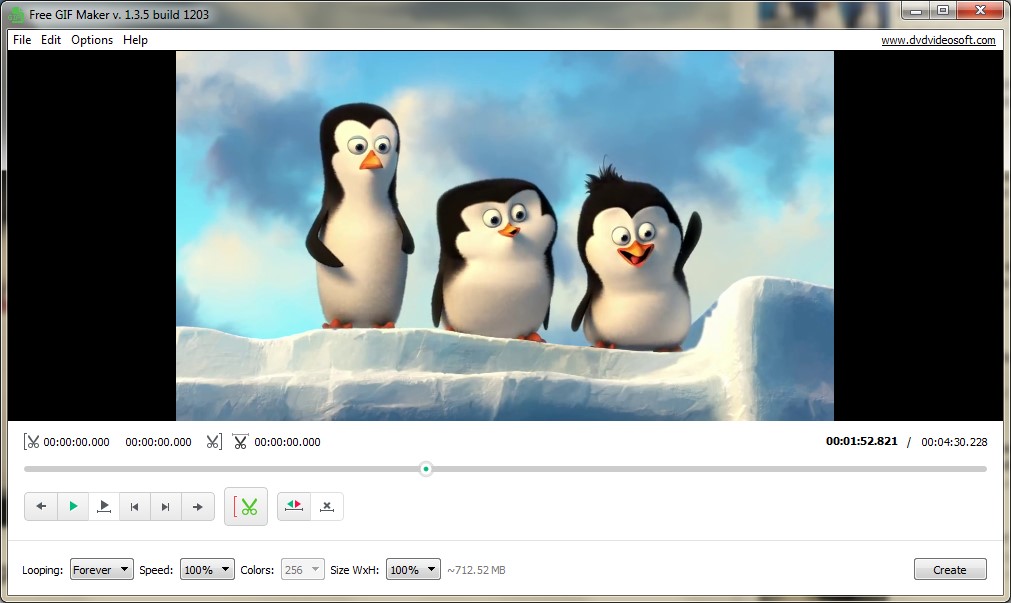 Pros:
Easily upload your creations to share with friends.
Powerful editing features to trim, add filters and text to your GIF.
Other iOS camera features like 'slo-mo' mode and burst mode.
Cons:
It is only available through the Apple App Store.
4) ReaConverter
You can also learn how to make a GIF loop with this simple but effective GIF conversion. It presents an adequate number of customization and editing options like watermarking, resizing, cropping, and addition of filters.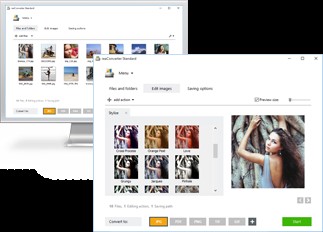 Pros:
It supports batch conversion.
It gives high-quality output.
This loop marker also supports a large range of format files.
Cons:
Watermarks on the images converted using the trial version.
5) Suite Animator
The Suite Animator presents itself with a beautiful interface, though with not so easy navigational moves. Use it to quickly add and remove images. This GIF loop maker also has adjustable frame rates for excellent output.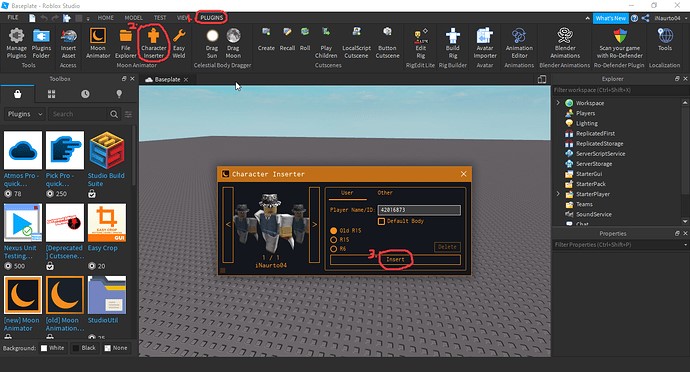 Pros:
It supports a variety of formats like JPG, PNG, BMP, and JPEG.
It is lightweight, taking up very limited memory during installation.
Cons:
The output quality is compromised.
It is complex for beginners.
6) GIF Animation GUI Application
Simplicity is its defining name. Use it to learn how to make a perfect loop gif in simple steps. This app is also highly portable, enabling you to install and use it on any device. Furthermore, make use of its powerful customization features like controlling playback speed and batch conversion.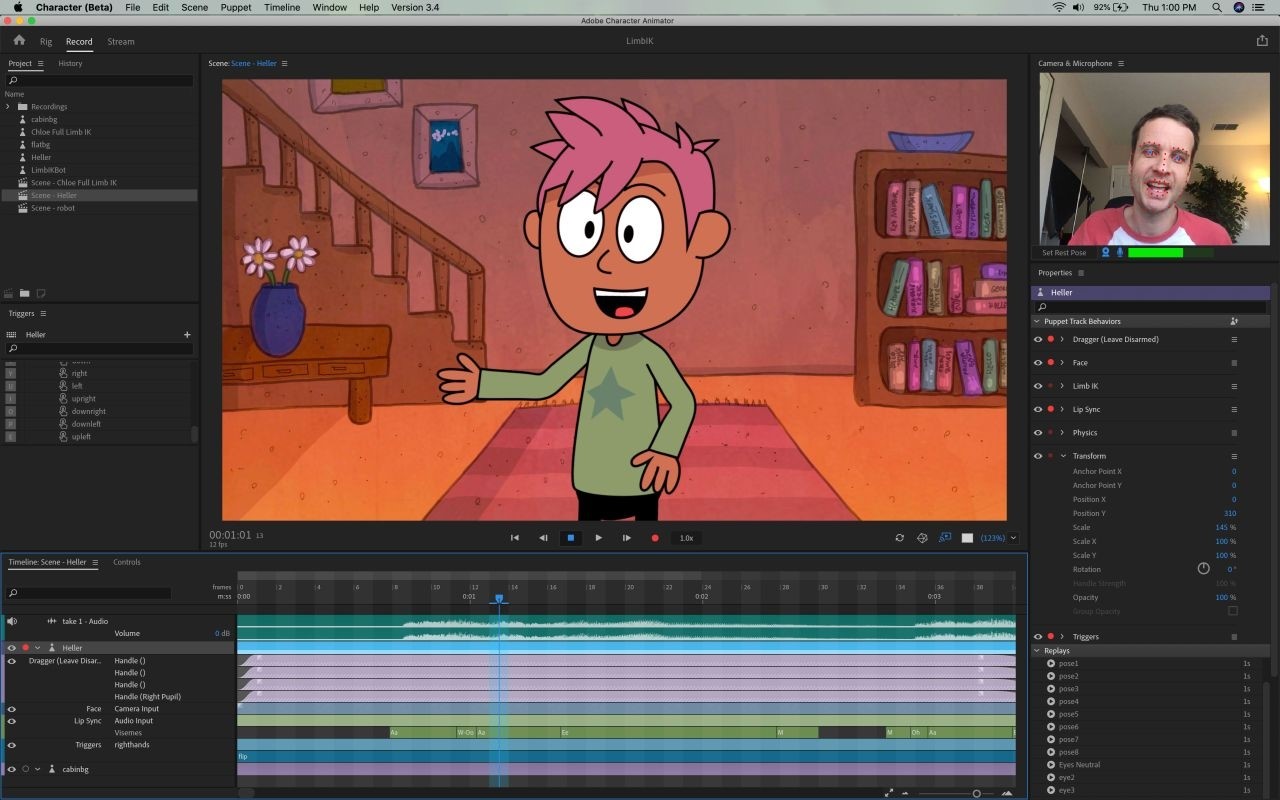 Pros:
Easily change the interface size and appearance of the interface.
It is easy to use.
Freeware.
Cons:
The free version has annoying ads.
7) Graphitii
Graphitii offers you an impressive library of assets. It is pretty easy to use. Once you import an image, pick a frame and select which portion to unfreeze. You can then export your GIF in various formats. More so, it is Cloud Based and you wouldn't need to download or install the tool.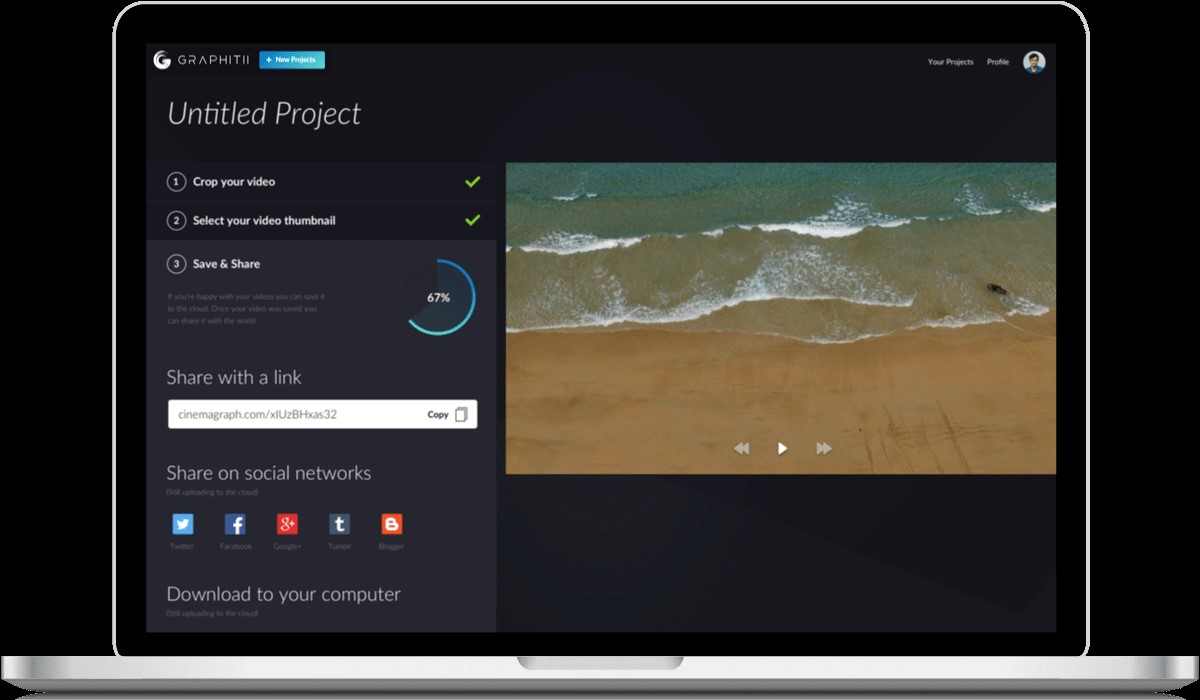 Pros:
It supports numerous output formats.
Easily edit your GIF by adding filters and captions.
You can overlay text, add a call to action, and throw up some watermark.
Cons:
The quality isn't high density.
8) GIF Me
With GIF Me, you don't need any prior knowledge to make GIF images. It lets you import over 150 images simultaneously. You can also easily change the animation speed by reducing or increasing it. when it comes to adding creativity, this app is super cool. You can create GIFs with your built-in camera and even make a sequence or stop motion.
Pros:
It is pretty easy to make GIFs with this app.
It lets you add text, borders, stickers, filters, etc.
E asily share your GIF on social media platforms.
Cons:
This GIF loop maker only supports Android OS devices.
9) Picasion
Picasion enables you to create GIF loops online. It allows you to easily import a photo from your computer or Web and create stunning GIFs. With Picasion, you can adjust the size of your images and even add your own avatar.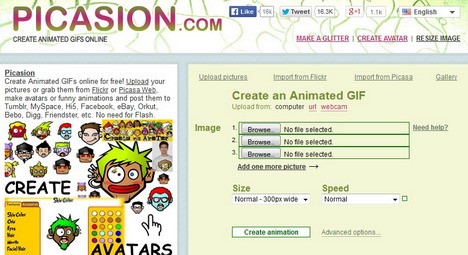 Pros:
It offers you a variety of functions like creating animated avatars.
You can add over 10 photos to the loop.
You can adjust the GIF speed by making it slow or fast.
Powerful features that let you split, resize, and add various captions.
Cons:
It doesn't support many operating systems.
It needs internet access to facilitate its use.
10) ZAMZAR
Zamzar works efficiently to create GIFs in simple steps. It is well known for its high-quality output. Likewise, it supports the creation of different file formats for GIF. Simply upload the image you wish to convert, enter the image address and get the converted file in your image in no time.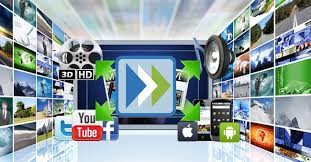 Pros:
It is efficient.
It emails the output GIF directly to your account.
Easy and quick sharing of the output GIF on social media platforms.
Cons:
It provides no preview option for the output GIF image.
Conclusion
These GIF loop makers are distinct in nature. They let you come up with stunning GIF images and even allow you to share them with friends. However, some makers may not be compatible with your device. You can jump to a reliable loop maker that works across all devices. Also, follow the steps on how to make a perfect loop gif with TunesKit AceMovi. It supports an array of operating system versions and has easy steps for video creation.