More people are sending messages and making calls with WhatsApp, which is a sought-after platform to help us stay connected with family members and friends and share videos and photos. One of the biggest reasons users choose WhatsApp is the end-to-end encryption feature. You don't need to worry about the issue of the leakage of personal information because only recipients and senders of the message can see the content. If you need to send a large video in WhatsApp but find it slow and laggy, then you need to learn ways to compress video for WhatsApp for saving time and storage. Here are some available video compressors to help you shrink any format and size of your video.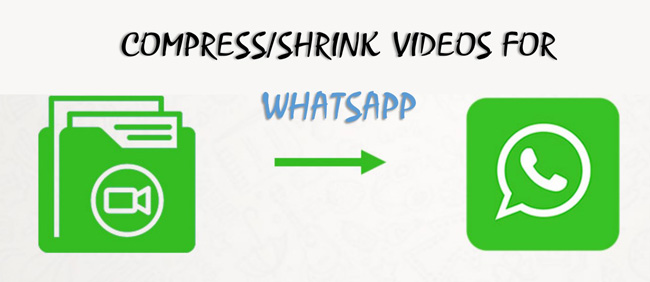 Compressing Your Videos for WhatsApp Frequently Asked Questions
Q1: What video format is supported by WhatsApp?
A host of video file types are included in WhatsApp, such as MP4, FLV, MOV, MKV, AVI, 3GP, and more with AC3 or AAC audio codecs. Some video formats are not supported by this program, including VPS, WMV, and MPEG-PS.
Q2: How can I send long videos on WhatsApp?
Since the video size limit of WhatsApp is 16MB, you need to use a third-party tool to send long videos. For instance, one of the tricks is to use Google Drive. First, upload your large-size file on Google Drive, then share that video link with the receiver on WhatsApp. If you don't want to send an uncompressed video via the link, you can try to trim the video into parts and share them with other people.
Q3: What elements determine the file size of your WhatsApp video? (Or what needs to change when shrinking a video for WhatsApp?)
A video file contains a series of codecs and other related parameters, some elements are commonly seen including the video resolution, bit rate, frame rate, codec, sample rate, audio resource, and duration. If you don't know how to change them properly, it is better to use the auto-compression function in a video compressor or editor. Let's walk through some of the best video compression tools below.
AceMovi: Shrink Video for WhatsApp on Windows 10 and Mac
You need an all-in-one video compression and editing toolset to edit the video for WhatsApp. AceMovi belongs to one of the best options designed for PC and Mac. With AceMovi, you can either choose to compress video for WhatsApp by changing the video settings like resolution and frame rate manually or automatically, or split the raw footage into several parts and then share them directly.
With that said, there are more options to compress your videos with AceMovi software. Trimming and splitting are two powerful and useful functions to make your file smaller than the original one. On the free demo version, exporting is free and no limits on the size you set.
AceMovi Video Compressor
Automatically operated video compression feature
Change all the important video parameters like a pro
Add texts or captions to WhatsApp video personally
Choose from a library of video resolution options
Free demo versions for low-end Windows & Mac OS
Trim, split, reverse, speed, convert, and record
Excellent video format support with multiple audios
Guides: How to Shrink a Video for WhatsApp with AceMovi in Computers
Download AceMovi's latest version. Put videos under the operation interface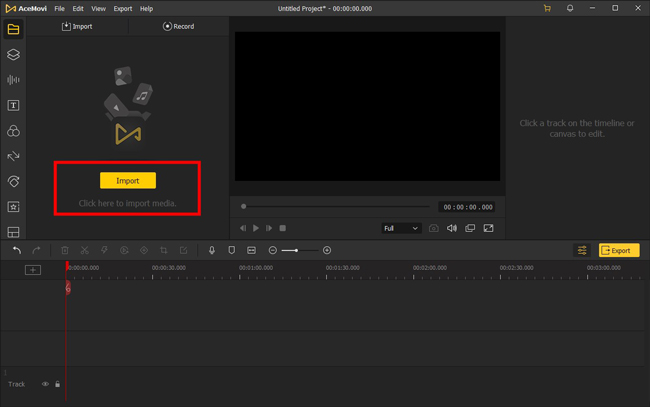 To enjoy newly updated stickers and video effects, download the latest version of AceMovi Video Editor for Windows and Mac. When you see the user interface, drag-n-drop your video files under the timeline.
Click "Export" from the layout. Select video format and output location file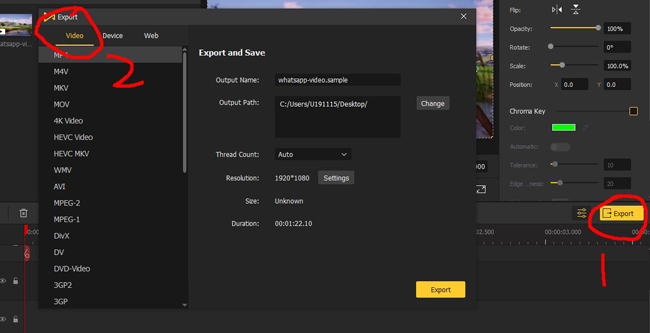 Simply click the yellow icon "Export" from the UI. In the popup window for exporting, choose your wanted output format, save path, file name, and thread count. You can adjust the video resolution to a higher or lower one as well. This panel allows you to pick up various formats, even for mobile phones and websites.
(Auto Compression) Navigate to "Settings" > "Small File Size" on export page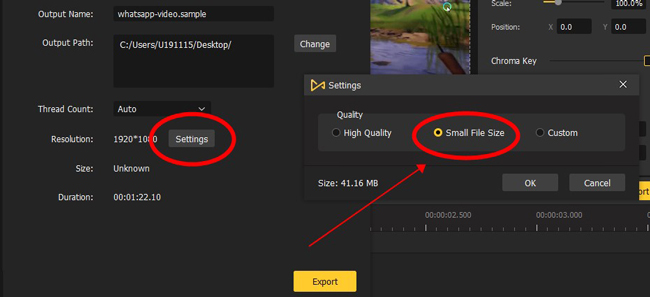 Want to automatically turn your video into a small size? You need to click "Small File Size" from "Settings". You will see the final size of your video on the screen. If the video size is still too large to send on WhatsApp, then you should make adjustments manually. Let's go to the next step.
(Manual Compression) Change settings of video, such as codec and quality
If you need to compress your video for the WhatsApp channel like a pro, click "Custom" from "Settings". On the popup options, you are able to convert video codec, resolution, frame rate, bit rate, and quality based on specific requirements. Audio parameter settings are also allowed to be changed on the same plate. If you like the result, click "OK" and "Export" to save it to your computer.
Compress Video Online for WhatsApp via VideoCandy
Want to know which one is the best online video compressor to reduce video size? In fact, a lot of online tools are designed to compress and edit videos online. But few of them are free to use, even no demo versions at all. It is possible that you have used InVideo, ClipChamp, Kapwing, or other tools, and you found that all of them are paid. Don't worry! We're going to share with you the best free online video compressor named VideoCandy. Below are the tutorials.
Enter VideoCandy's offical website. Choose "Compress Video" from "All Tools"
It is common to see some ads on the official website VideoCandy because it is the fund to operate a free video editing website. In the drop-down options of "All Tools", choose "Compress Video" to start compressing your videos for WhatsApp.
Add your designated video file to this website by clicking on "+ ADD FILE"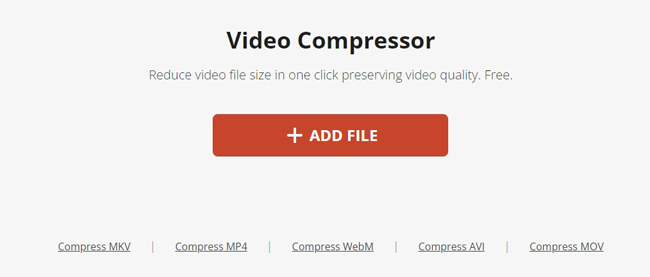 You are required to click the "+ ADD FILE" for uploading videos to this website. If you need to compress a specific format, choose the correct channel on the page, such as "Compress MKV" or "Compress MP4". In this case, the video compression process will be more efficient.
Wait for a while. Click to download video, or preview compressed video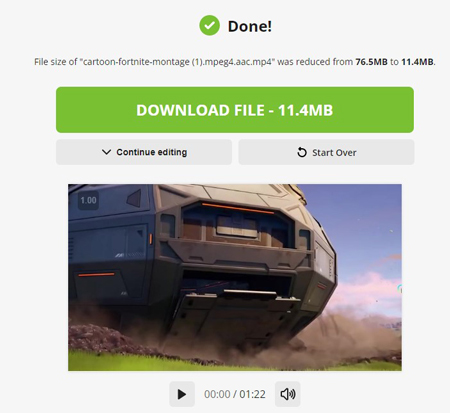 VideoCandy automatically compresses a video for any platform. After waiting for minutes, your video can be downloaded on the website for free. You will see the file size of the video on the screen. Also, there is a performance monitor designed to help you play the result in real-time. If you want to crop or trim the video, use other functions of VideoCandy.
Compress Video for WhatsApp on iPhone & Android by Media Converter
If you want to use your mobile phone to shrink videos for WhatsApp. You need to download a video compressor app first of all. The Media Converter is free to download on both iOS and Android. And you can use it to convert the video format or compress the quality of your video without complicated tutorials. Also, there are some ads on the user interface, as it is a free app for compressing videos for WhatsApp, Instagram, or other platforms.
Download Media Converter on your cell phone. Click "+" to import video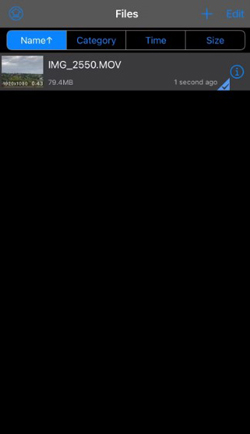 This app is free to be downloaded on Android or iPhone. On the Media plate, upload your video file by clicking "+" in the top-right place. You can check the details of your video on the UI. If you have multiple files to import, it is better to organize the file by dividing them into different categories.
Highlight your file. Select "Compress Video" from drop-down options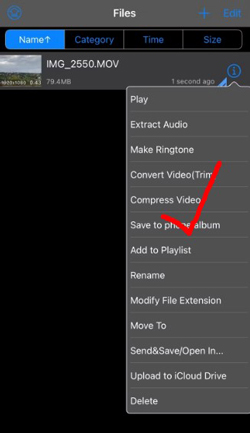 There are diverse functions on the drop-down window of your highlighted clip, such as "Compress Video" and "Extract Audio". Here you need to simply click "Compress Video" from the window. And you will get into a pro workspace for file compression.
Choose video format, trim out unwanted parts, and select the compress degree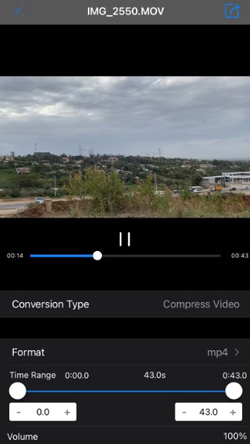 All strategies are shared on the video-compression panel. To be detailed, you can convert the video format, split out some parts of your file, change the volume, or set an exact degree for compression. At last, you will see the file size of your video and decide whether to save it or not.
Wrap-Up
Many approaches to compress your videos for sending on WhatsApp, such as trimming out the video length or converting the frame rate. However, different ways have various impacts on your video file. For example, if you only choose to split out your video, then the original video resolution quality won't be changed but the integrity will be affected. If you use the auto-compression feature or make adjustments to parameters of codec or bit rate, as a result, the viewing experience may be influenced to some extent.