These days, we can hardly come up with great audio or video without effects and filtering. It is when the importance of audio compressors comes in. The audio must be pleasant to the viewer's ears. There are many elements that make your audio sound better, like volume, speed, sync, bit rate, codec, and quality. But you need an excellent medium to meet all your compression and editing needs.
So, if you are an editor who often uploads video or audio online and attaches it to an email or shares it with friends, then you must need a tool that will make your file size editing smooth and easy. Here, we've compiled a list of audio compressors that will help you find an ideal one.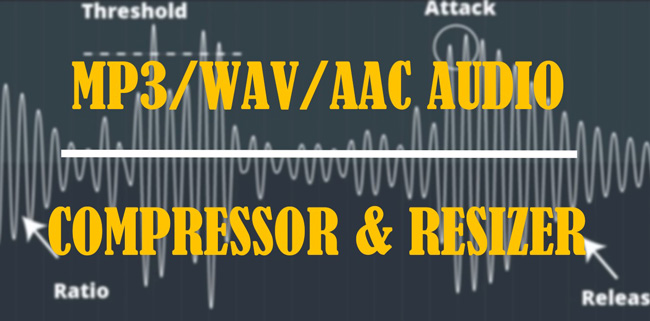 Frequently Asked Questions about Audio Compressors
1. What is an audio compressor?
An audio compressor is a tool used to reduce the dynamic range of audio signals to produce a natural-sounding recording. Here, the dynamic range indicates the difference between an audio signal's highest and lowest parts.
Apart from reducing dynamics, audio compressor also provide more punch and is able to add warmth to the mix based on the compressor type. To achieve the best out of compressor effect, it is essential to understand each control that contributes to the dynamics of the sound of your track.
2. Why compress audio files?
Compressing audio files lets you reduce the file size, making it easy to upload them to the podcast hosting service and share them through email. It saves so much space and empowers you to normalize audio volume.
If you are creating a FLAC formatted music library, you must require a storage solution, as the free storage that you get from individual Microsoft or Google accounts would not be enough to store such large files.
Apart from this, when you want to share your file with others or transfer to multiple devices, there is a need for a compressing audios to decrease the file size before shifting data from one place to another.
3. What does an audio compressor do?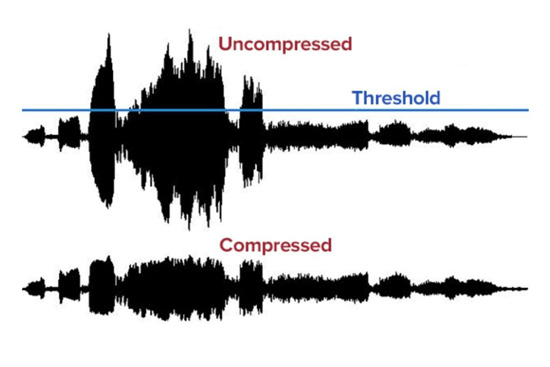 An audio signal has a varying degree of amplitude that passes through audio cables. In this case, we use audio compressors that eradicate the unwanted parts of the audio. An audio compressor compresses the loudest or highest parts of an audio signal at a specific ratio once it passes the threshold. The balance is liable for the amount of gain reduction or compression to the signal that exceeds the threshold.
Top 6 Best Audio Compressor Software & Online Tools
Top 1. AceMovi MP3 Compressor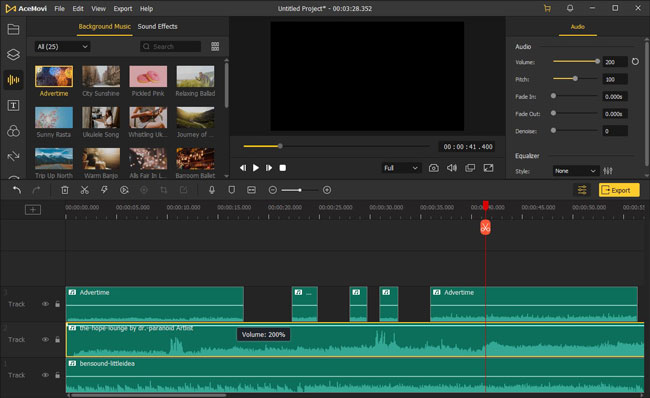 When it comes to fast & lossless audio compression, there is no better option than TunesKit AceMovi. It is an all-in-one tool that allows you to edit and compress your audio effortlessly. This tool is straightforward and comes with an intuitive interface that makes it easy for advanced and beginner audio editors to use.
Furthermore, TunesKit AceMovi has several amazing features and accepts various formats, including MP3, MP4, M4A, WAV, and AAC. You also can use a built-in stock library to further edit your video or audio. It is available for both Windows and Mac users. The best part is previewing your audio before exporting the compressed file.
AceMovi Audio Compressor
Automatically compress your audio files
Support MP4, MP3, WAV, FLAC, etc.
Convert audio bit rate up to 320 Kbps
Change among various video formats
Ready-made SFX, like Bleep and Clapper
Batch files can be edited on the timeline
No watermark on exported audio files
A plethora of royalty-free music library
How to Compress MP3 File Size with TunesKit AceMovi
Download AceMovi on your computer and import files to track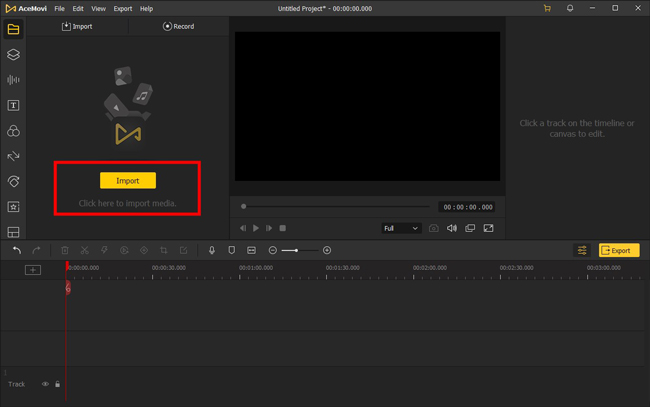 Once entering into TunesKit AceMovi, click "+" to select your local filers. You can drop files under the timeline directly as well.
Click menu Export > Export Audio > Custom, then change the audio parameters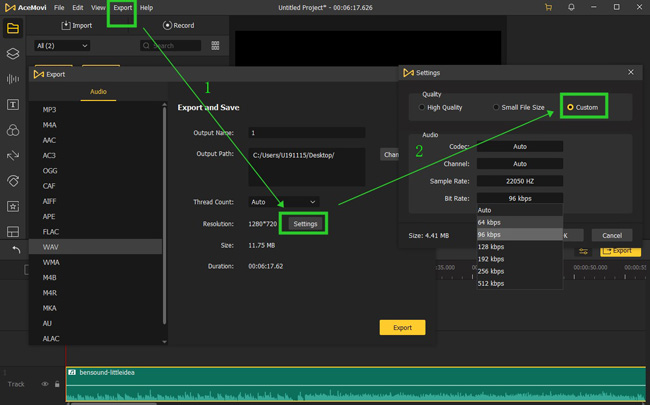 If you want to make the process fast, you can go to menu "Export" > "Settings" > "Small File Size". In this case, AceMovi will automatically compress the audio file. For advanced settings, you can convert the audio bit rate and sample rate. Now, download Acemovi for creative video editing!
Top 2. Monkey's Audio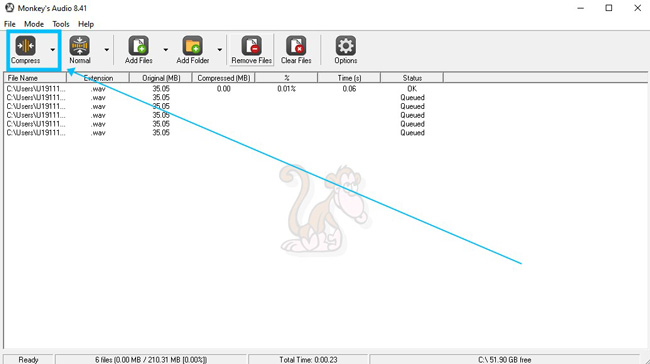 If you expect lossless compressions, you can consider Monkey's Audio. It is a fast and free-to-use audio file compressor compatible with Windows. The team of Monkey's Audio has created a powerful program to reduce audio files without compromising on the quality.
Using this software, you can resize the size without eradicating the nuances of the recording. This program is supported by well-known players and rippers, including names like Media center, Winamp, Foobar, etc. The best part of using this software is that you can recover the original version by decompressing your files.
Pros:
Compress audio files with several clicks
Normalize media smartly
Add multiple files to the track
Lightweight installation size
Free and simple for beginners
Cons:
It's unable to run on Mac
There is no real-time performance monitor
Top 3. Audacity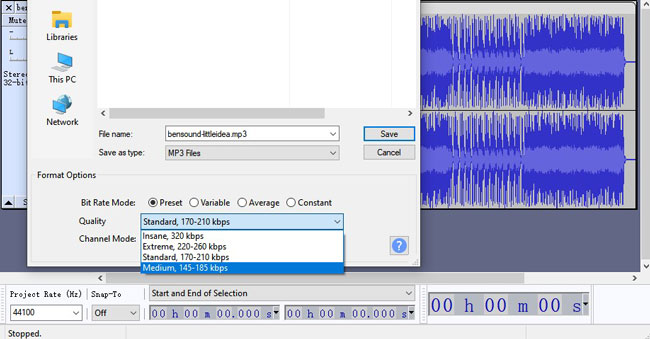 Audacity is a quite popular audio compressor software for various platforms, including Mac, Linux, and Windows. You can use this software to record and normalize multiple audio tracks. Apart from this, you can even use it to record a streaming video like a webinar. After recording, it's available to trim or crop the sound file to get the parts of your choice. This audio file compressor software performs compression of audio files via volume compression.
The best part is you can listen to the recording and adjust the parameters, such as reducing file size and making the volume quiet or louder for the perfect sound before exporting the compressed file. As an open-source platform, this audio compressor is available free of cost, no matter what device you use.
Pros:
Streamlined timeline
Merge or combine multiple files into one
Change audio pitch and speed
Denoise sound intelligently
A handful of SFX
Cons:
This software has hard learning curve for beginners
You'd better run it with a high-quality system other than it may get crash or wrong
Top 4. Advanced Audio Compressor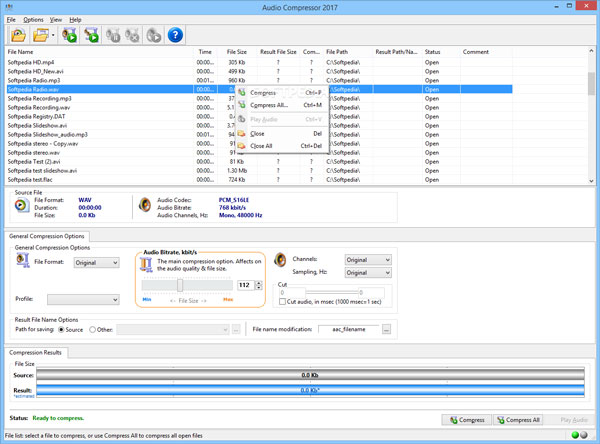 For compressing audio files, Advanced Audio Compressor is an ideal solution for you that offers batch compression feature. You just need to upload all the files and make any changes before compressing them into a shareable folder. It offers a free trial to try its interface.
However, if you want to actually use and save audio files, you are required to buy this software. When you enter into the interface, you can add many files to the interface. Changing media format, converting audio bit rate, trimming unwanted clips are at your disposal as well.
Pros:
High bite rate options
A lot of audio formats are supported include WAV and MP3
Compress batch audio files at once
Preview the comparison between the source and result
Cutting videos in seconds
Cons:
You need to buy it premium versions
There is no canvas for playback
Top 5. OnlineConverter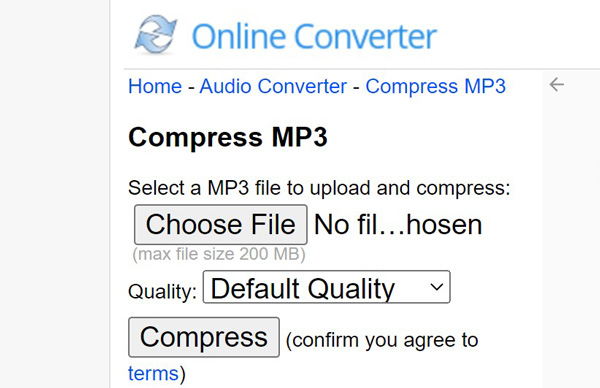 If you are searching for a free audio compressor online tool, you can try Online Converter. It is a free audio compressor tool open for almost all web browsers, including Safari, Firefox, Google Chrome, etc. However, it is an online tool, still better than a few desktop software and the file size should be limited to 200MB.
With this online audio compressor, you can easily upload the Mp3 files from Google Drive, computer, Dropbox, or URL to compress and change their quality to decrease the size and apply other advanced settings such as stereo or mono output and sample rate. Moreover, you can select the file type of the compressed version, and with just one click, you can download the videos.
Pros:
Linear editing interface
Four options for compressing MP3
Clean interface
Switch to other features on one page
Completely free for you
Cons:
Any file size should be limited in 200MB
You cannot import batch files to this program
Top 6. YouCompress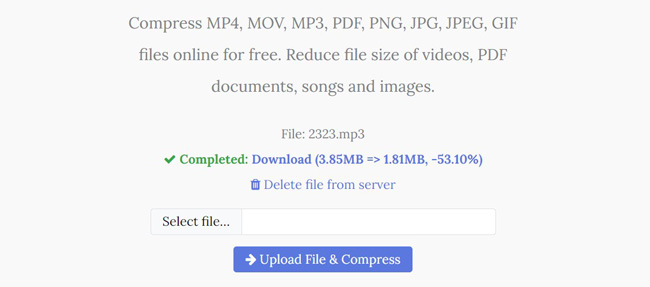 If you are searching for an audio compressor online, you can try YouCompress. It is a web portal tailored to accomplish all the compression tasks with ease. The best part about this platform is that it automatically compresses the size of an audio file. Using this tool is quite easy, all you need to do is just upload your audio file, and the application will perform its job.
Once completed, you can even remove the files from their server. So, you can rely on YouCompressor for all your compression workflow, as it encrypts all the file transfers to provide data security.
Pros:
Web-based program
Include MP4, MOV, MP3, PDF, PNG, HPG, etc.
Automatically compress audio files
Up to around 50% compress degrees
Manipulate it by one click
Cons:
There are a log of advertisements
You cannot preview the effect
Conclusion
Here, you will notice the top 6 audio compressors that effectively help with audio file compression. So, you must review the tools mentioned above and select the one that matches your needs. It will assure that you use a tool that maintains the virtue of your file and respects your privacy and security.