Any video maker will know the importance of video dubbing. It's an integral part of creating videos because video dubbing lets you appeal to the masses in general. Think about any popular foreign language movie or video; won't it be better if it was available in other languages for an effortless viewing experience?
Video dubbing is no longer considered an extra but necessary if you are serious about reaching out to a global audience. Now, you may create videos regarding travel, food, stories, and more; with video dubbing, you can expect many more people to watch it. If you are looking for good video dubbing software, you have come to the right place because this article will talk about eight video dubbing freeware that you can start using today!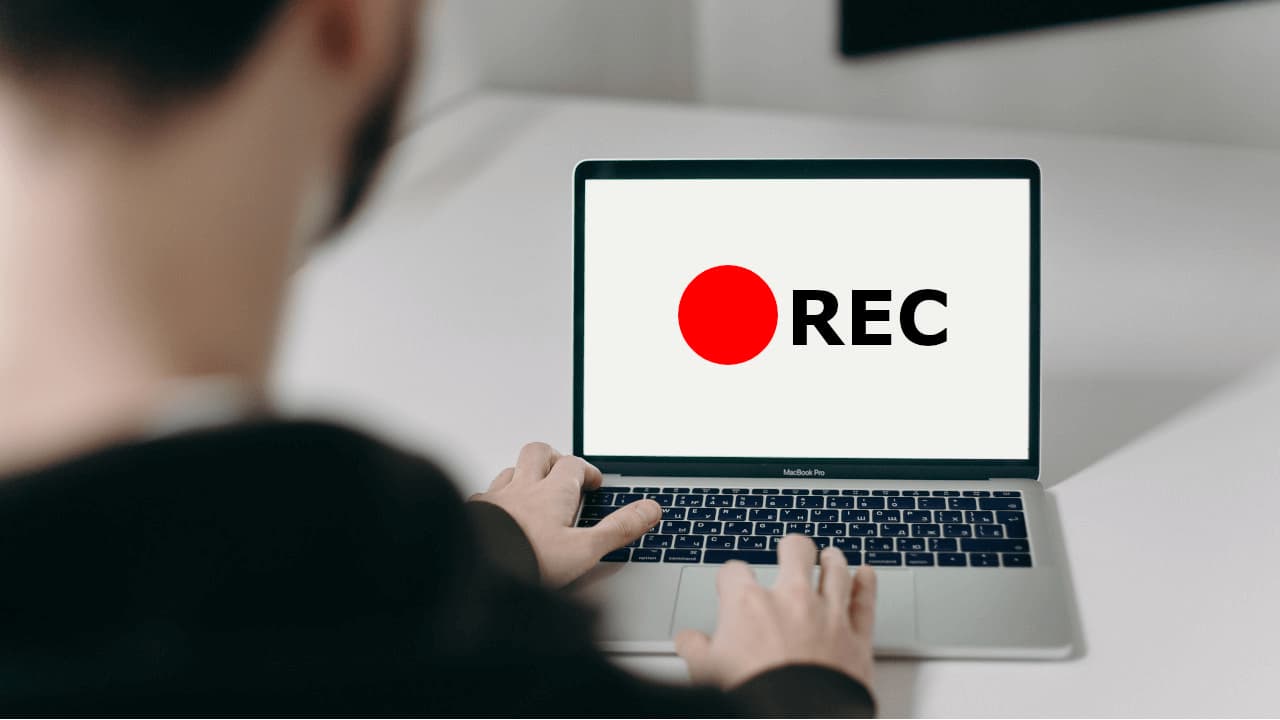 Top 1. The Best Video Dubbing Software for PC - TunesKit AceMovi
The first video dubbing software for PC that you can try is TunesKit AceMovi Video Editor. This all-in-one will let you add your dubbing audio to a video file, edit it, add text, image, and more to enhance your video quality. If there is one easy way to create stunning video dubbing, that has to be through the TunesKit AceMovi. With the help of this robust tool, storytelling will become easy.
Here are some of the features:
All-in-one tool to make your videos better.
Tons of music, sound effects, texts, transitions, and filters.
The interface is user-friendly.
You can video dub using this tool by following a few simple steps.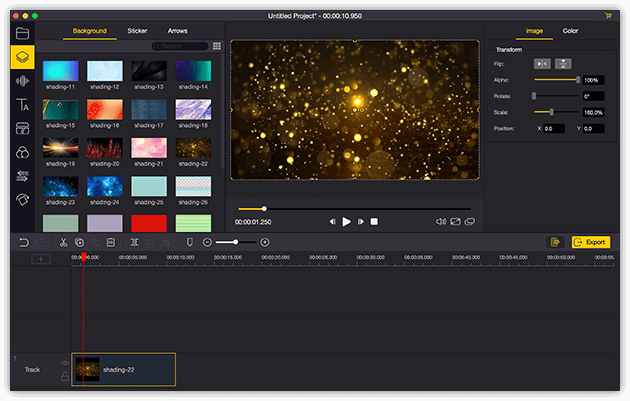 Pros:
Fast screen recording.
Multiple output formats.
Abundant sound effects.
Straight-forward and intuitive interface.
Cons:
Not many advanced video editing features
How to Use TunesKit AceMovi to Dub a Video?
The steps discussed here will help you understand how you can use AceMovi to dub a video. However, ensure that you have selected the correct version and installed it on your computer.
Step 1: Launch TunesKit AceMovi on Your Computer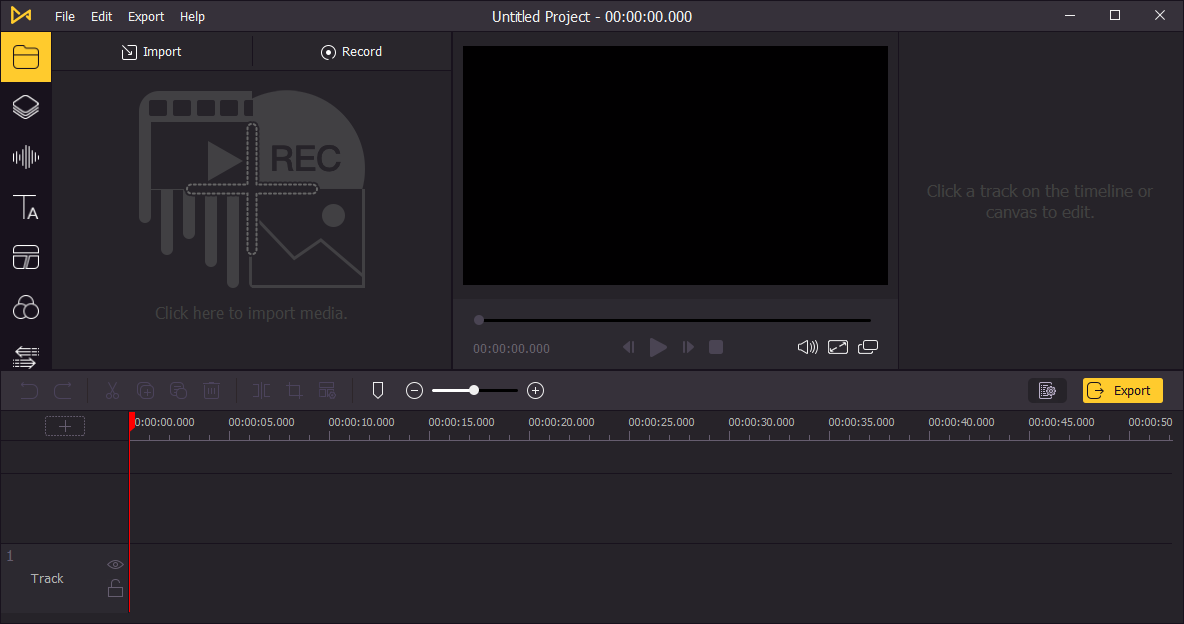 Go to TunesKit AceMovi and download the correct version on your computer. Now, double-tap on the icon to launch the tool. The tool is available for both Windows and Apple. You can click on the import option to add the video and the dubbed audio file you have already created. Else, you may drag and drop the files too. Whatever suits you.
Step 2: Add the Video and Audio to the Timeline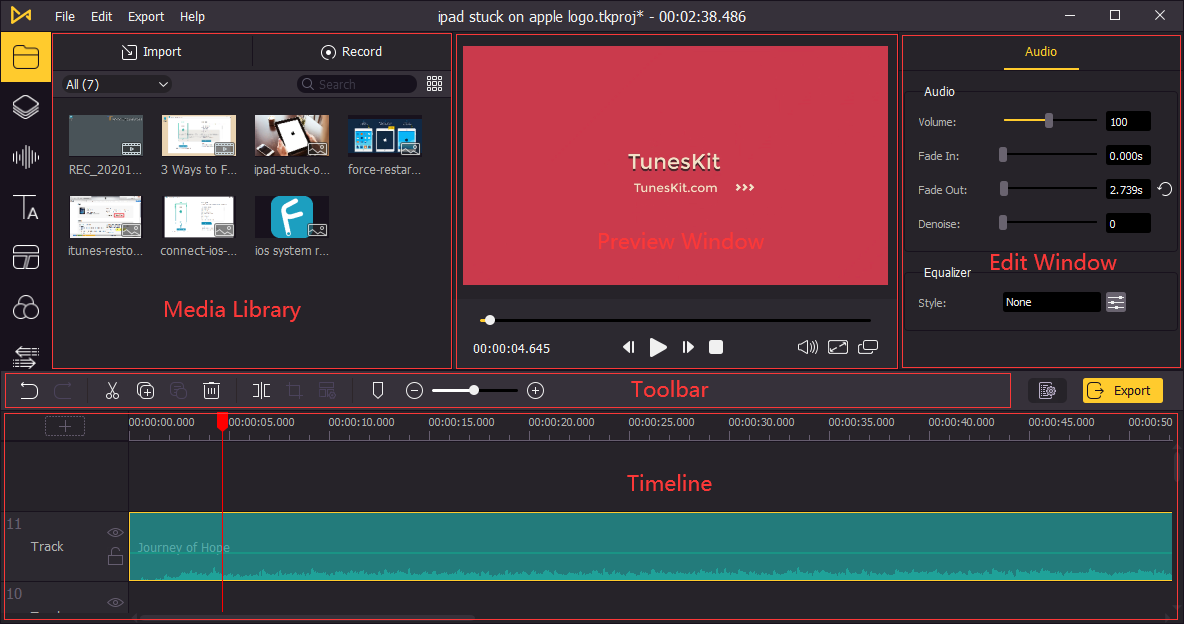 The added videos will appear in the Media Library. The timeline will be at the bottom, which will let you edit the media clips and add effects. Go to the Settings option to adjust the media parameters, for example, volume, saturation, contrast, position, equalizer, etc.
Step 3: Export your Dubbed Video to Computer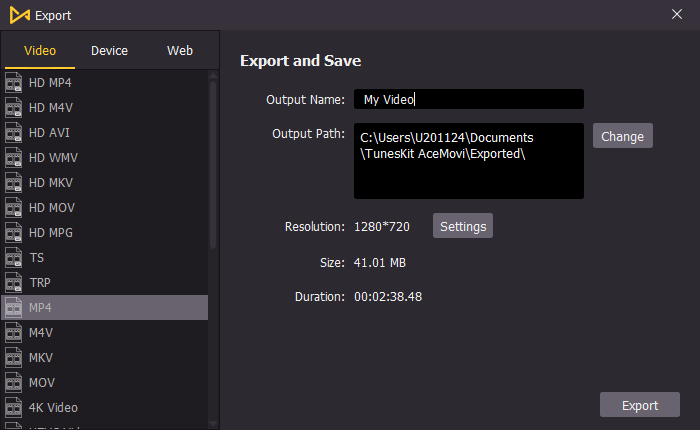 Now that you have successfully added the dubbed audio click on the export button and save the file to your computer. You may change the output of the content as well to other formats.
Top 2. Maestra
If you are looking for video dubbing software for free download, you may try Mestra. Mestra is a good tool for PC, which will let you add a voiceover in more than 20 languages. You can upload a file in any format and start dubbing the video. Please note that this tool will let you dub the video automatically. It won't let you dub in your voice. If you are okay with it, then Mestra could be a good option.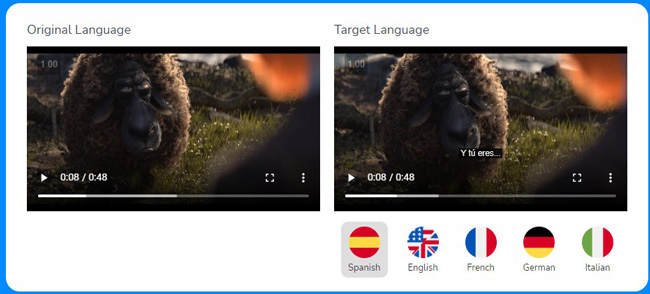 Pros:
Very easy to use.
More than 20+ language voiceovers are available.
You can try it for free.
Cons:
The free version requires registration.
Only automatic dubbing feature available.
Top 3. Magix
If there is one video dubbing software for PC that users often prefer, that is Magix. It's a professional video dubbing tool, and you can download the tool for free. However, if you are a professional video editor, you may want to check out the premium subscription because the premium subscription has better features.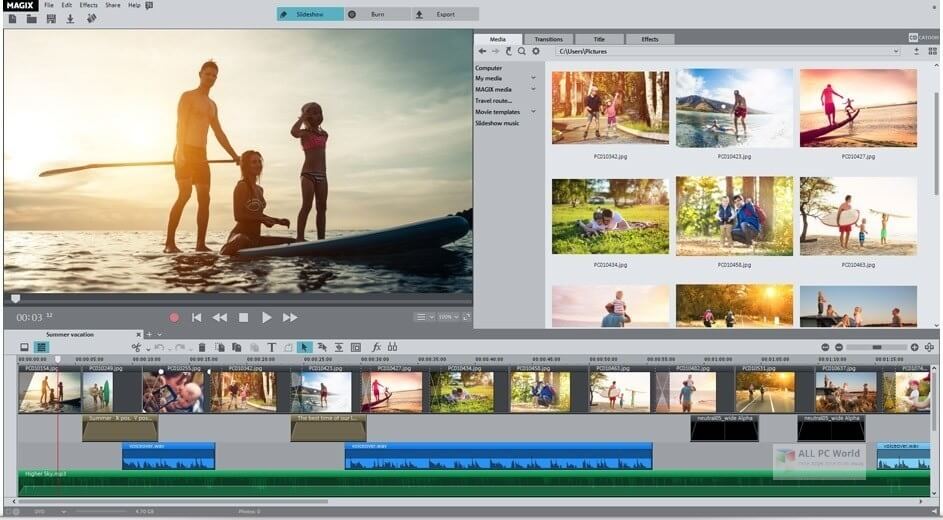 Pros:
Record audio voiceovers, edit, adjust, and more.
Very easy to use.
One click-audio effect, noise cancellation, and many other features.
Cons:
The free version has limited features.
The Pro version is expensive.
Top 4. ApowerSoft Video Editor
ApowerSoft Video Editor is another video dubbing software that you can go for. It comes with an in-built audio record and editing feature, and the tool itself is straightforward to use. There is no steep learning curve.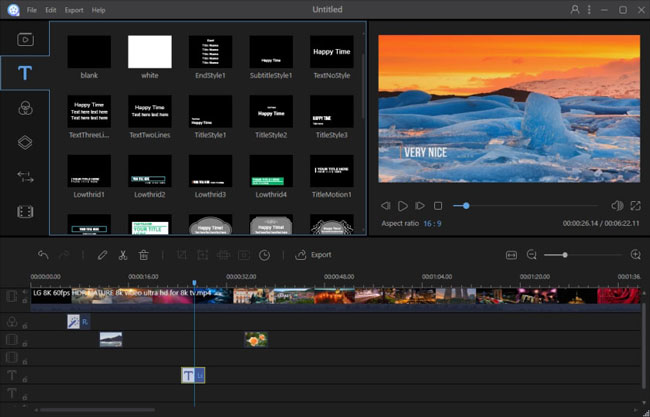 Pros:
Simple interface
Easy to use
Tons of effects and presents
Cons:
Audio editing features are less in comparison to other similar tools.
The Premium version is costly and has better audio editing features.
Top 5. Audacity
Just because we are talking about video dubbing tools, that doesn't mean that you should leave behind an excellent audio editing tool that will let you do lots of other work. Try Audacity, a popular audio editing tool and one of the best in the industry.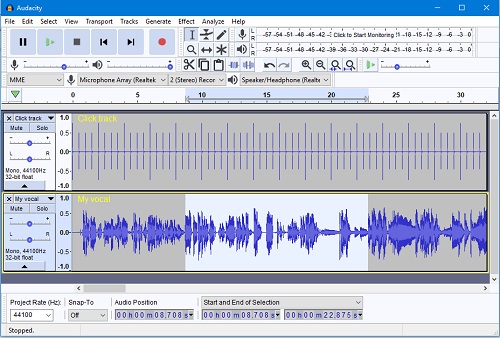 Pros:
Import and export dubbing files in multiple formats.
100% free tool.
Multiple audio editing features.
Cons:
Only an audio dubbing and editing tool.
Only recording and editing are possible.
Top 6. WavePad
Just like Audacity, here is another powerful dubbing tool that you can try. WavePad is professional audio editing software and will let you dub your audio for any video efficiently. This tool is primarily used to record audio, but you can import audio files to the tool.

Pros:
You can edit audio from any video file.
Noise reduction, auto audio restoration, add bookmarks, and more.
Batch processing is possible.
Cons:
Suitable for audio dubbing only.
Customer service is not good.
Top 7. CamStudio
For those who want to get video dubbing software, CamStudio might be the right fit for you. You can download it for free, and because it is an open-source application, it is 100% free to use.
Pros:
You can use it to upload video and add voiceover to it.
It is 100% free.
Noise cancellation, compression, and other features are available.
Cons:
It only supports AVI files.
Not an easy tool to use.
Top 8. VideoDubber
Here is the last video dubbing tool that will let you upload any video and add speech to it automatically. If you are a novice and want an automatic video dubbing tool, you may try VideoDubber.
Pros:
More than 40 languages to choose from.
Automatically dubs video.
More than 150 voices to choose from.
Cons:
An automatic software. You can't dub your voice.
Not suitable for professional voiceover artists.
Conclusion
Video dubbing software has made dubbing videos super easy for everyone. Whether you are a professional voiceover artist or a novice, you can choose one tool that fits your requirements. But if you are looking for a more professional voice dubbing tool, you should try TunesKit AceMovi.