Video making is a complex skill that is far from being a simple cut and paste of pieces of video from one or more sources. It involves audio editing, image correction and filters, post-production, video recording, and more.
In this article, we'd like to focus on a particular aspect: voice changing. There are many reasons why you may want to change a voice in a video, such as creating effects on the audio track, obtaining a different atmosphere for your video, and so on.
Not every video editing software is provided with premium voice-changing features. So, you can either pick a software that is provided with a video voice changer or use external software. Now let us check which video voice changer we are going to recommend.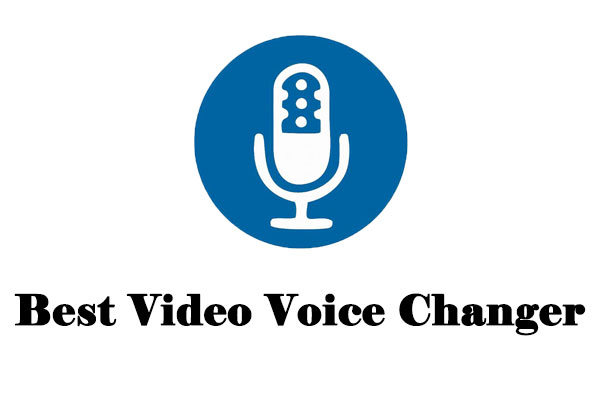 1. AceMovi Video Editor
Let's start with one of the best voice changer video editors out there: AceMovi Video Editor. It can be used on both Windows and Mac systems and supports tons of video and audio formats and devices for both input resources and output exportation.
The reason why it's considered one of the best voice changer video editors tools available is that it's provided with features and tools that enable you to manage all the different aspects of video editing (video, audio, effects, etc.) from the software itself.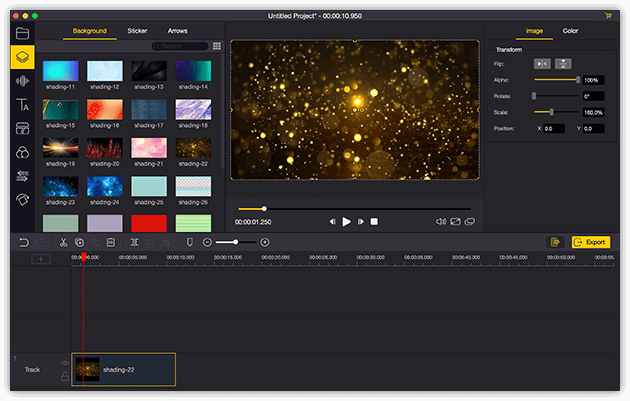 For example, you can edit the audio track in many ways, including with the built-in video voice changer. Furthermore, all the audio and video editing operations are made extremely easy thanks to an intuitive interface and the real-time preview that lets you see or hear what you're doing at every moment.
To change the voice in an audio track, for example, you can simply add the track to the project by clicking the Import button. Then, you can drag and drop it on the timeline. Each audio or video track has a dedicated level on the timeline so that you can work on each of them separately.
Now, you can select the section of the audio track that you want to edit (you can also select the entire audio if you want to edit the entire audio in the same way). Now, you have a wide set of tools to change the voice in your audio track:
Change the audio speed: By slowing down or speeding up an audio track, you can modify the sound of the voice recorded in it. This is one of the easiest ways of using a video voice changer app.
Use the equalizer: This is the tool for experts. Here you can change the audio frequencies to obtain the exact effect that you want on the voice.
Adjust audio volume: This is also a way of adjusting a voice recorded in an audio track, make it louder or even mute.
Other audio tools: Other than using the video voice changer tools, you can cut and trim one or more audio tracks, you can denoise it, and use the fade in or out effects to create more gentle transactions.
Other than having all these video voice changer tools at your disposal, AceMovi is great because you don't have to use a different software when it comes to video editing, adding text or titles, or even editing a single frame.
2. Voicemod
If you're using video editing software that doesn't have built-in voice-changing features, you can only opt for a third-party tool. In this case, Voicemod is one of the best available because it's extremely easy to use and provides you with anything you need to personalize the effects on the audio track.
With this video voice changer software for PC, you can change the track speed and frequencies, and export your audio files in either WAV or MP3 formats.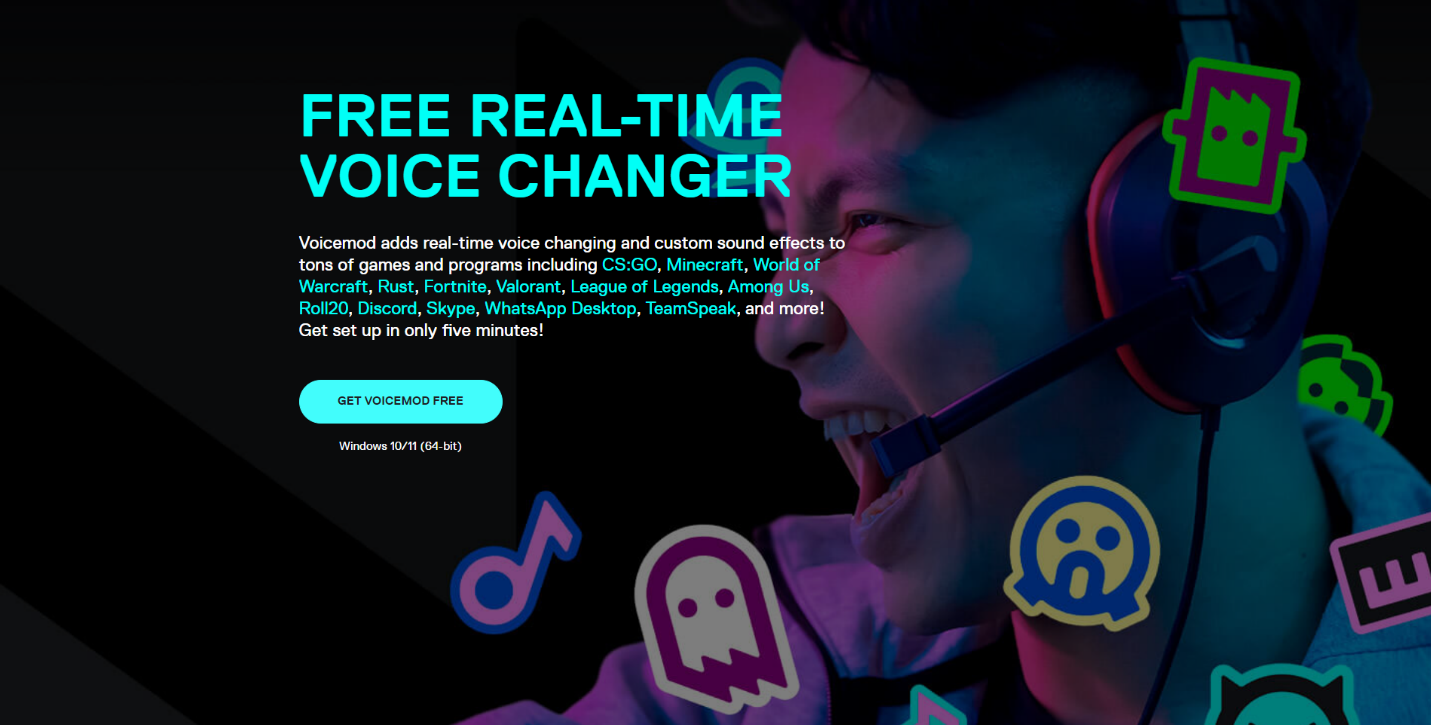 Pros:
User-friendly
Quick installation and learning process
Suitable for beginners
There are free and paid versions, and the lifetime license only costs $20
Cons:
To use the free version, you need to install games and apps
It's only available for Windows, Android, and iOS
3. NCH Voxal Voice Changer
This video voice changer is different from any other because it lets you change and modify the voice while live streaming. It means that you could modify your voice during a phone call, or live streaming on the web. However, when it comes to video making, this could turn useful because you could record your audio files with the effects you want on the voice. Your process and workflow could become a lot faster just by using NCH Voxal Voice Changer as your voice changer video editor.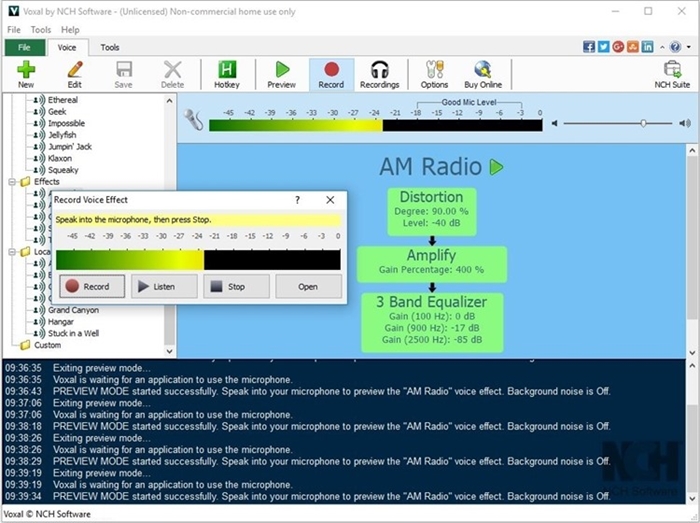 Pros:
It can be used as an audio editing tool or to change the voice in real-time
Easy to use
There are tons of pre-set voice effects
Cons:
Not all the available voice effects are free to use
4. Voicemeeter
This is a simple audio mixer that you can use to modify a recorded voice, which can be also used to mix different audio tracks. This voice changer video app can be connected to lots of audio equipment when you mix your audio, hardware devices and to software programs. It's perfect for the professionals to apply it to video voice change.

Pros:
Friendly interface but advanced tools at your disposal
It's a complete audio editing tool
Cons:
Not suitable for beginner
Voice changers with effect
5. Voice Changers With Effects
This is an advanced video voice changer. There are tons of pre-set voice effects but you can also customize and save the voice editing settings. This comes in handy when you want to utilize the same effect several times.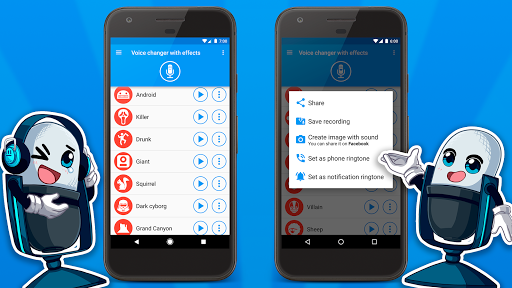 Pros:
One of the simplest video voice changers
Extremely user-friendly interfaces
Totally free
Cons:
Other than playing with pre-set effects, you can't do much more
6. MorphVOX
Another often used application is Free AVI Video Cutter Joiner. It removes certain video segments and outtakes from your homemade videos. Meanwhile, it includes an easy-to-use feature for combining two video files. You just need to complete your video cutting within few steps.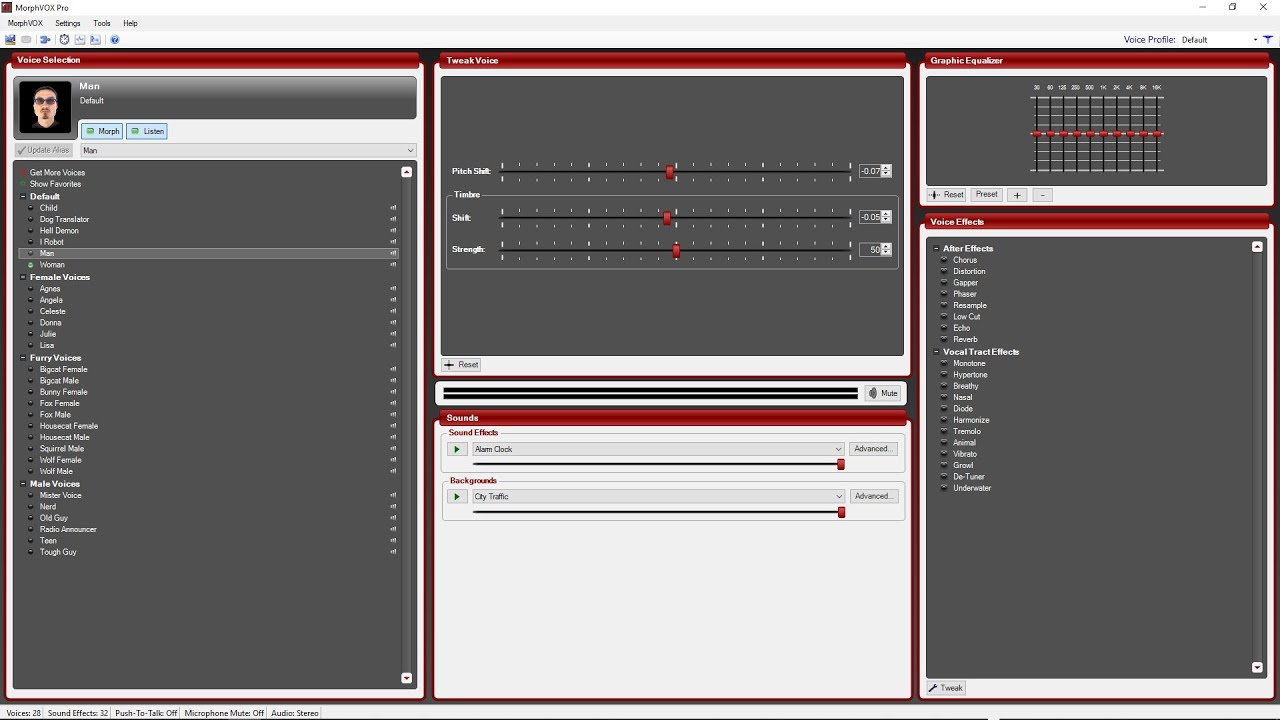 Pros:
Possibility of saving voice changing settings
Pre-set voice effects availability
An advanced tool for complex projects
If you need to manage different voices, this is the tool for you
7. AV Voice Changer Software Diamond
This is another video voice changer where you can both utilize the pre-set voice-changing effects and customize the effects as you like. MorphVox is more suitable for anyone who needs to manage more voices, but this one is a simpler, less advanced version that could be suitable for smaller projects.
Pros:
Customize the sound effects as you want
You can either record or import any audio track
Tons of keyboard shortcuts to fasten your workflow
Cons:
Free but there are pop-ups
Conclusion
Now that you know what is the best video voice changer app at your disposal, you can pick the most suitable for your projects and level of expertise. If you're still not using AceMovi Video Editor, we recommend giving it a try (there is a free trial available) so that you can both edit your video and audio within the same software.