When you try to upload a long video on Instagram, there is a chance that you'll fail because of the size of your video. Oversized video will not be allowed to post on Instagram unless it meets the specs. However, Instagram will compress the video before you post and users have been complaining about the quality loss after the compression by Instagram for a long time.
There's not a fixed solution to avoid compression from Instagram per se, but you can compress your video yourself to better suit the Instagram specifications. In this post, you'll learn how to compress a video for Instagram and get the best quality after posting it on Instagram.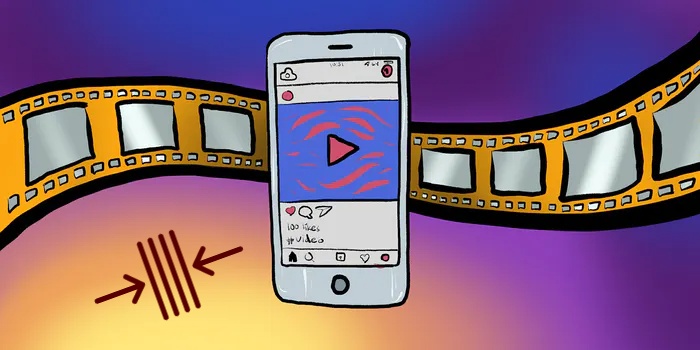 How to Compress A Video File for Instagram
There're basically two ways to compress a video file. One is to reduce the solution of the video, the other is to shorten the length of the video. In TunesKit AceMovi, you can easily cut out the unwanted parts of your video and set a lower resolution before you export the video. Check out the steps to do this trick below.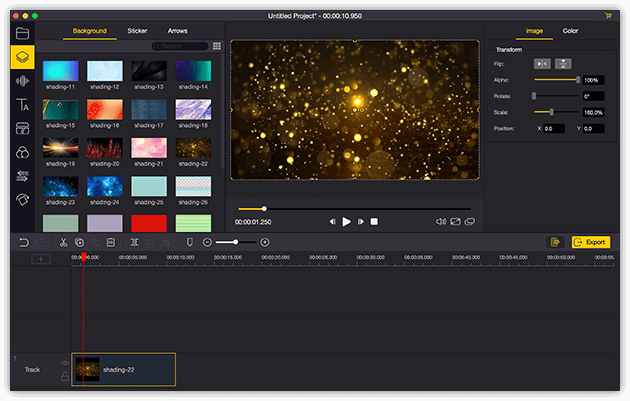 TunesKit AceMovi is a one-stop video editor that provides multiple effects and transitions. It comes with a screen recorder that can record images as well as the sound coming out of your computer. As a well-established video editor, AceMovi is mounted with features like split screen, filters, animations, texts, and music library. You can use everything you see in the software to embellish your video as well as compress the video to a preferable size.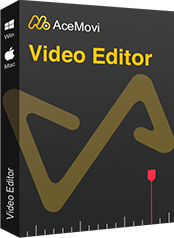 TunesKit AceMovi Video Editor
Security Verified. 5,481,347 people have downloaded it.
Best easy-to-use non-linear video editor for beginners
Basic and advanced features that make your video better
Multiple filters, transitions, background music, sound effects, text, templates etc.
Various output options to choose from format, device, social platform
Compress video with simple steps
Next up I'm going to show you how to compress a video for Instagram in TunesKit AceMovi:
Step 1: Open TunesKit AceMovi on your computer and start a new project by clicking File > New Project. A new project will then be created.
Step 2: Import your video by directly dragging your video to the timeline or go to File > Import Media and choose the video.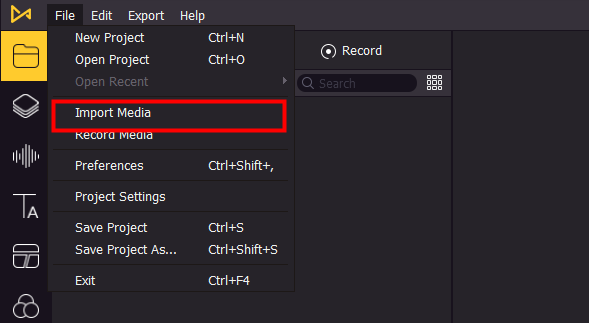 Step 3. To compress the video, you can use the split tool to cut out the unwanted parts of a long video. Move the playhead to the point where you want to split. If you want to move it frame by frame, click the Backward and Forward buttons under the canvas to move around.
Step 4. Right-click your video in the timeline and then click Split. Then your video will be cut into two parts. If you want to delete the unwanted part, simply click on the footage in the timeline and press the Delete button on your keyboard to delete it. If you accidentally delete the part you still want to be preserved, you can press Ctrl+Z to undo the step or go to Edit > Undo.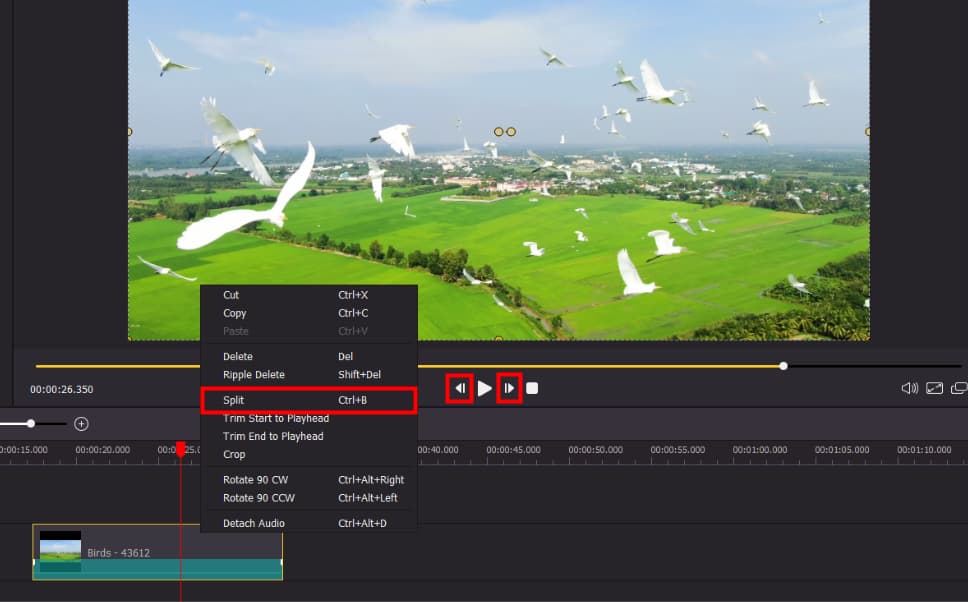 Step 5. To compress the video for Instagram. Choose MP4 under the Video tab. Then go to Settings, choose Small File Size or Custom. If you choose custom, select the lower resolution for the output video and set a lower quality. When you finish the settings, click OK, then click Export to save the video to your computer.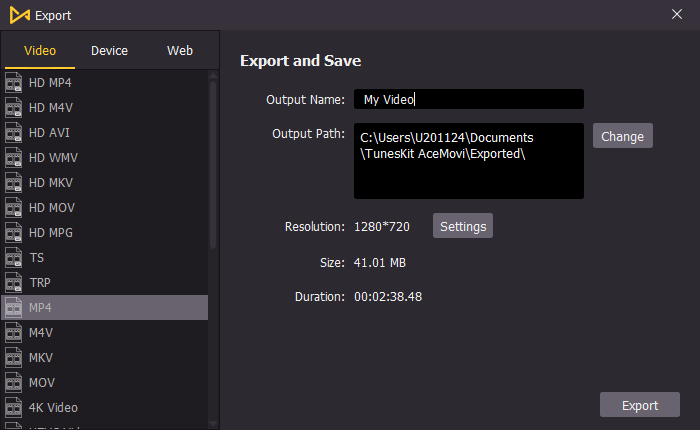 How to Compress Video for Instagram Online
Clideo is an online video editing tool, you can do the merging, adding subtitles, resizing, cutting as well as compressing. You can upload your video from Google Drive, Dropbox or with a URL. Then you can finish the compressing online without downloading any desktop software.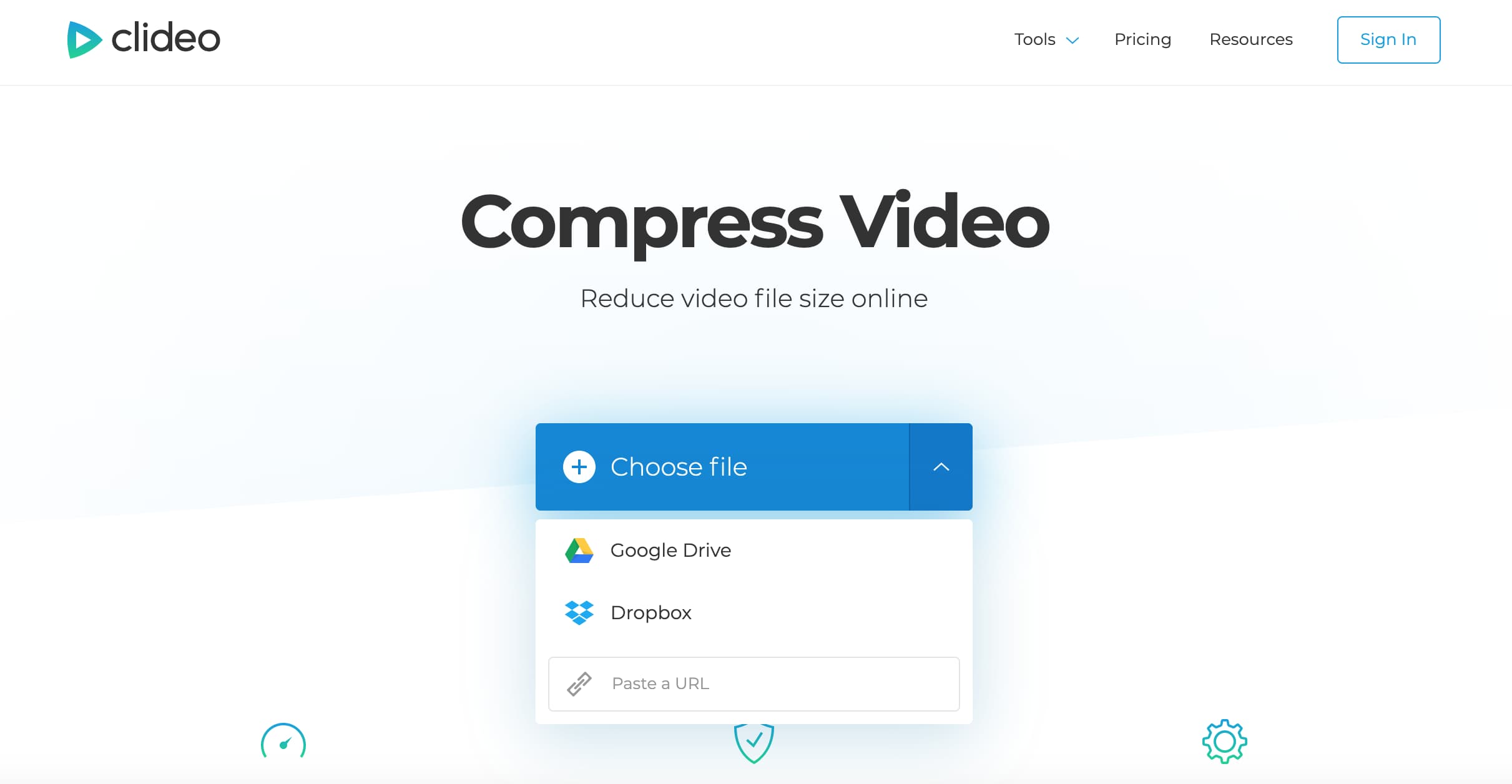 Here's how to compress a video on Clideo:
Step 1: Open your browser and go to https://clideo.com/compress-video.
Step 2: Upload your video by choosing a file from your computer or Google Drive, Dropbox or an URL.
Step 3: Wait for the process, the tool will automatically compress the video for you.
Step 4: When it is done processing, click download to get the compressed video.
Bottomline
In general, both TunesKit AceMovi and Clideo can do the job for you to compress videos for Instagram. If you are really in a hurry, Clideo might be the choice. But keep in mind that this online tool online only accepts files that are smaller than 500MB and you can't do many customizations to your video since the compressing process is automatic. While in TunesKit AceMovi, you can upload videos of any size, do some editing such as cutting the unwanted parts and set the output file format and resolutions. It's definitely worth checking out for a better video for Instagram.