Viewing a video in the proper resolution is essential to have a pleasing experience and reduce stress on the eyes. With the help of a video resolution changer, it is possible to alter the resolution based on the device you wish to view a video.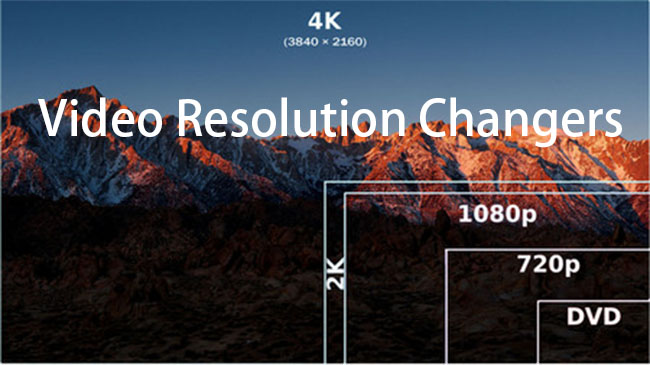 Different media players and devices use different screens and have varying resolutions. For instance, a smartphone uses LCD, IPS, or AMOLED screen, and each of these has varying resolutions. The same is the case when you pick up a computer monitor, televisions, and 4K TVs. When you like to see a video not intended for a device, you will experience stretched video and black borders. Today, we will discuss resolution changers for PC for 2021.
Top 1. TunesKit AceMovi
TunesKit AceMovi Video Editor is a robust video editor software. With its help, you can quickly change the resolution of a video that you wish to view on a device. For instance, if you have a video in 4K and would like to see it on an iPad, you can easily select the device and start the conversion process.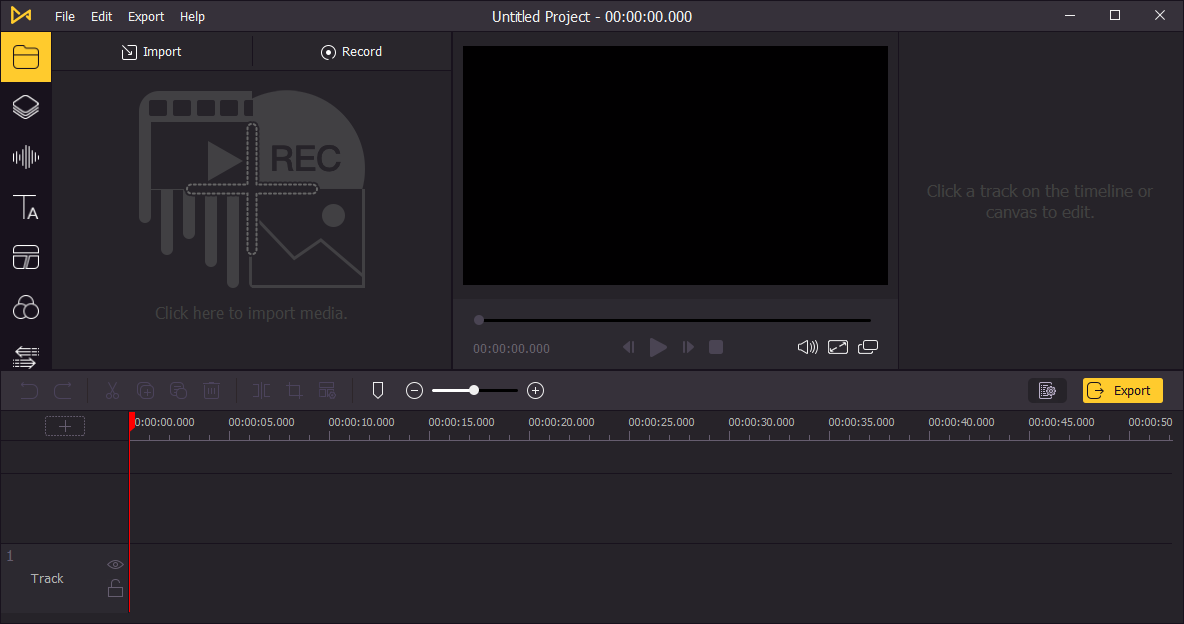 The features it has are enormous and make it simple to convert a video. It recognizes all the video formats and gives you a plethora of editing tools to further enhance the video. The video resolution changer software also comes to your aid when making edits to a video before you change video resolution.
Guide to Use TunesKit AceMovi Video Editor
Follow these steps to change the resolution of your video.
Step 1: Launch the Program
Open the AceMovi website and download the software. Choose the appropriate version. The free video resolution changer allows you to enjoy all the features. However, the final video will have a watermark. You can remove it by purchasing a license. Click the "Help" button and choose "Register" to enter the code sent to your registered email address.
Step 2: Add Media Files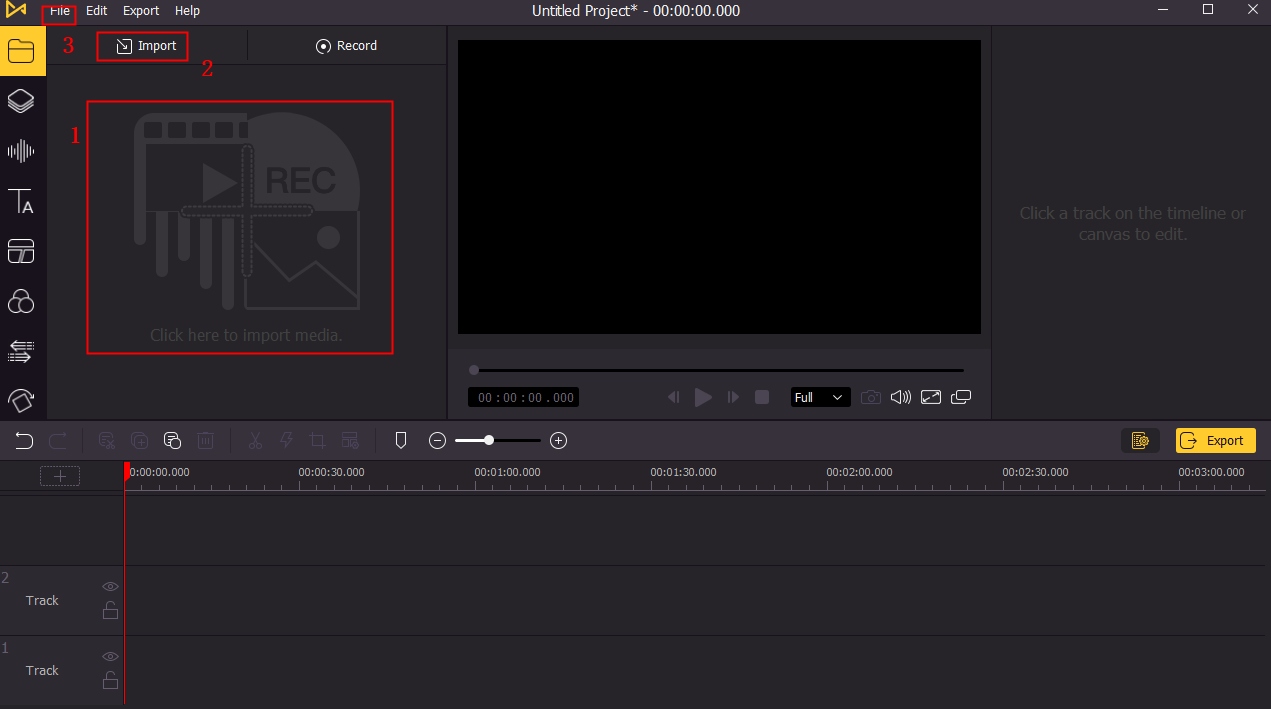 From the interface, click the "Import" button. You can also import your video file by dragging and dropping it to AceMovi media library. Now, choose the video for which you want to alter the resolution.
Step 3: Edit Your Video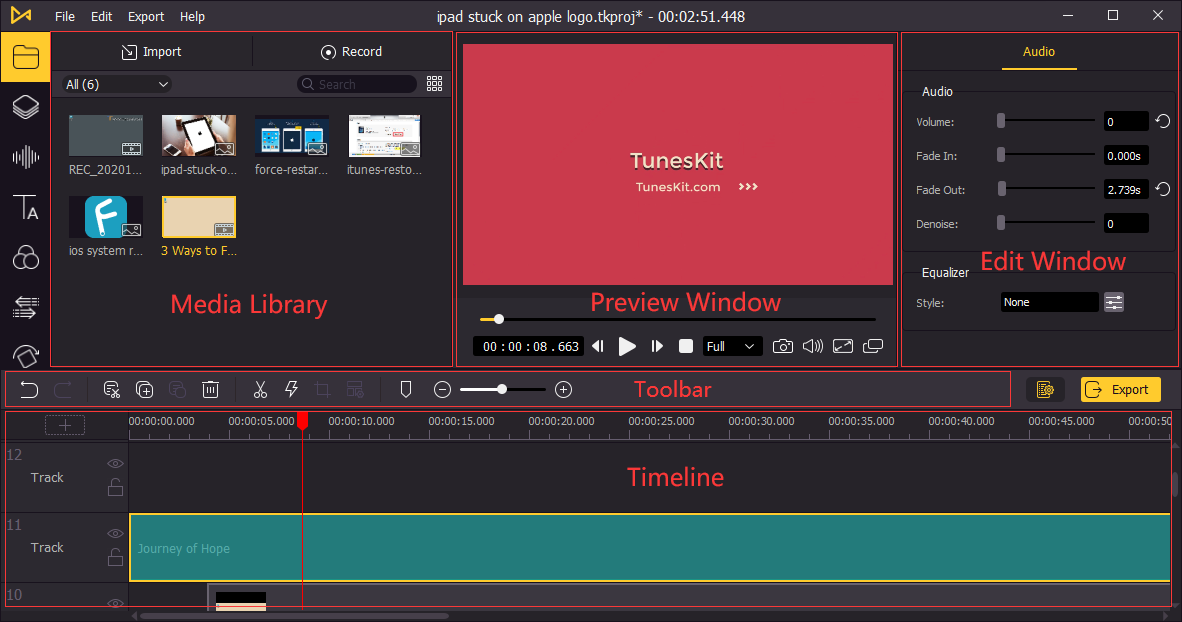 Drag and drop the video from the media library onto the Timeline. Here, you can make the necessary edits for the video, such as trim, crop, zoom, volume, fade in/out, and use an equalizer.
Step 4: Change Resolution and Export Video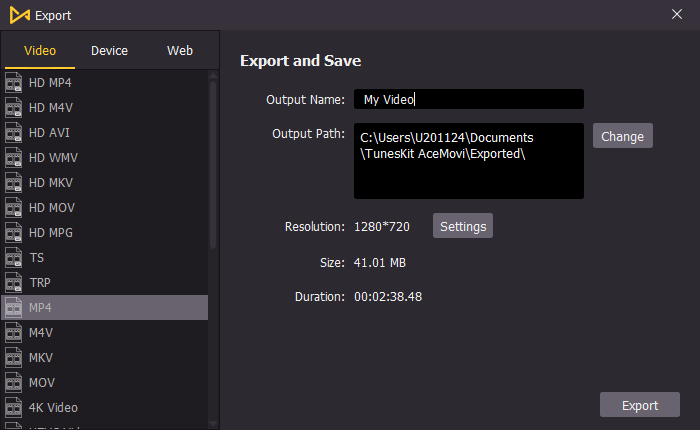 The video resolution changer for PC will apply all the changes you have made to the original video. After completing the edit, save the file to your computer. You can pick any file format you wish for and the preferred resolution by clicking Settings - Custom. Here, you can choose between video, device, and web options.
Top 2. WinX HD Video Converter Deluxe
WinX HD Video Converter Deluxe editing tool is multifunctional. You can convert any video format into any other format. The tool further provides editing features, including changing the resolution according to the requirement. The video resolution changer for PC is available in both free and premium categories.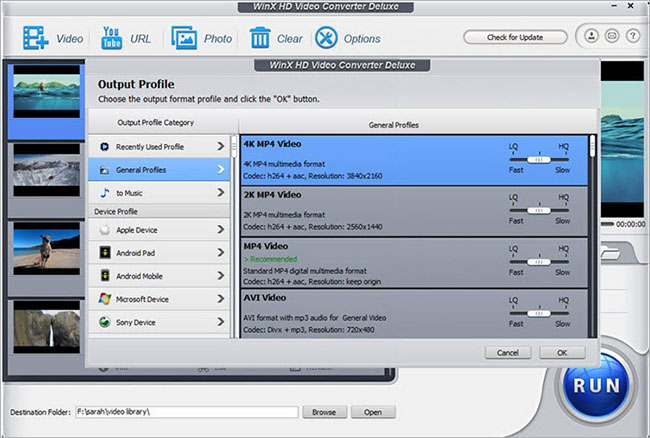 Pros:
Converts 4K videos
Reduces video file size
Changes resolution
Cons:
Cannot burn videos
Not capable of text narration
Top 3. FonePaw Video Converter Ultimate
You can use FonePaw Video Converter Ultimate free version to convert a video's resolution on your computer. The video resolution editor for PC acts as a multi-tool platform, as you can edit, convert, merge, and do a lot more activities.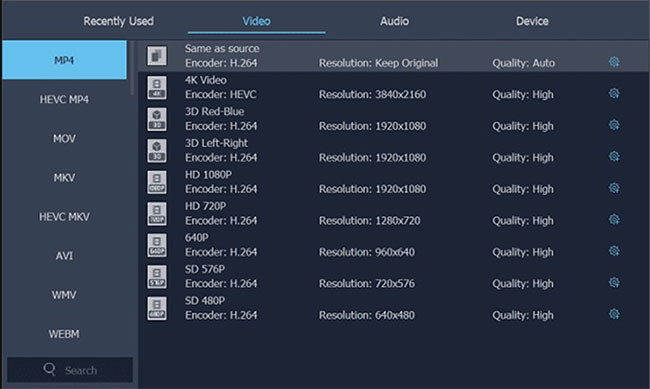 Pros:
Converts videos at high speeds
Converts HD and SD videos at high-quality
Converting several videos at once is possible
Cons:
Limitations in the free trial
Requires graphic cards to use acceleration technology
Top 4. DivX Converter
DivX video converter is another free video resolution changer for your computer. You can drag and drop videos instantly and begin making the changes to the resolution. It even acts as a video editor to change bitrate, file size, and other features.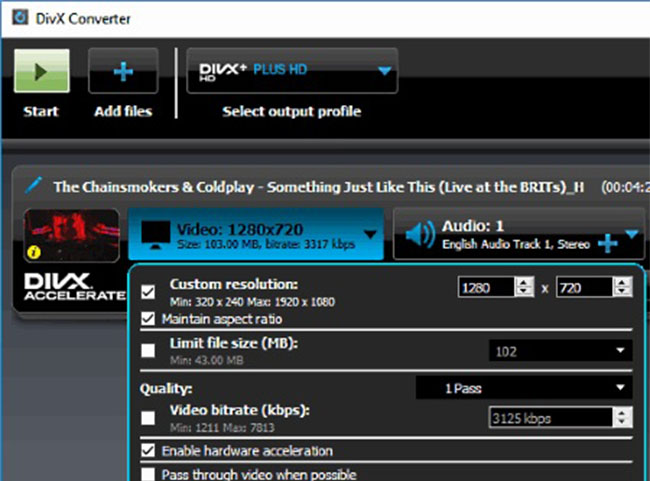 Pros:
Converts to popular formats
Quick video resolution selector
Adds video effects
Batch conversion
Cons:
Few features in free version
Cannot bypass DVD copy protections
Top 5. Any Video Converter
The Any Video Converter is a video resolution changer for PC. You can convert a video to over 100+ formats and likewise alter the resolution. It performs the conversion at decent speeds without losing any quality. It uses NVENC accelerated encoding.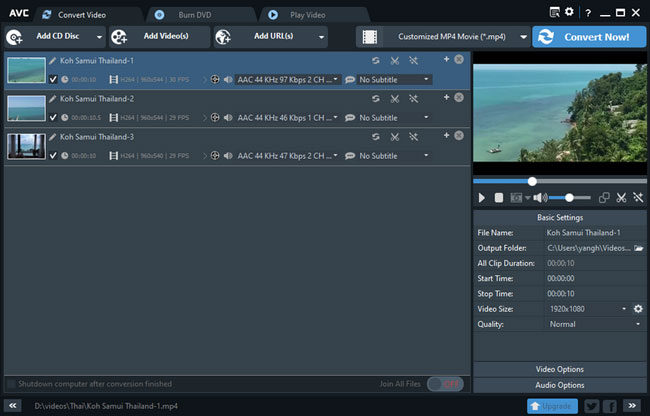 Pros:
4K video conversion
NVIDIA NVENC accelerated encoding
Video editing
Extraction of audio
Cons:
The conversion speed is slow at times
Crashes while handing high-resolution files
Top 6. Freemake Video Converter
With the help of the video resolution changer software, you can quickly convert a video's resolution without losing quality. The Freemake Video Converter does an excellent job in this category. In addition, you can convert and edit videos using provided tools. You can likewise share them on social media websites.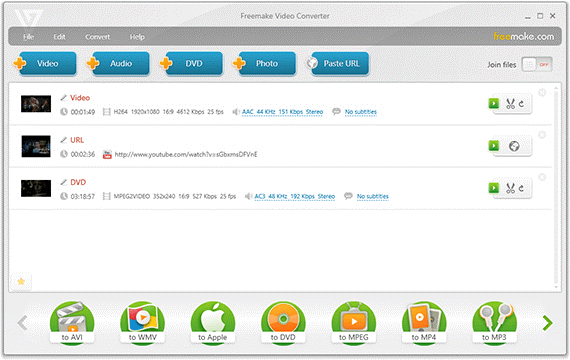 Pros:
Supports over 500 formats
Edits and burns videos
Downloads online videos
Creates photo slideshows
Cons:
Longer conversion duration
A few features require online activation
Top 7. PowerDirector 365
PowerDirector 365 has everything you want in a video resolution editor for PC. You can use the program to make changes to the resolution of a video in simple steps. In addition, the free edition allows you to edit, merge, crop, add text, music, and use other features to enhance the video.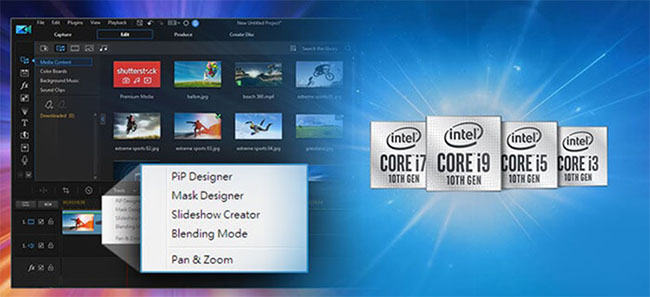 Pros:
Video collage designer and PiP designer
Customizable effects and texts
Green screen
Blending mode
Cons:
Improper user interface
Conversion becomes slow at times
Top 8. VideoProc
The VideoProc video resolution changer software allows you to convert a full-length video faster without any quality loss. It further comes with strong editing and recording features. In addition, it uses hardware when necessary to ensure smooth functionality. It is also capable of handling 4K and 8K videos.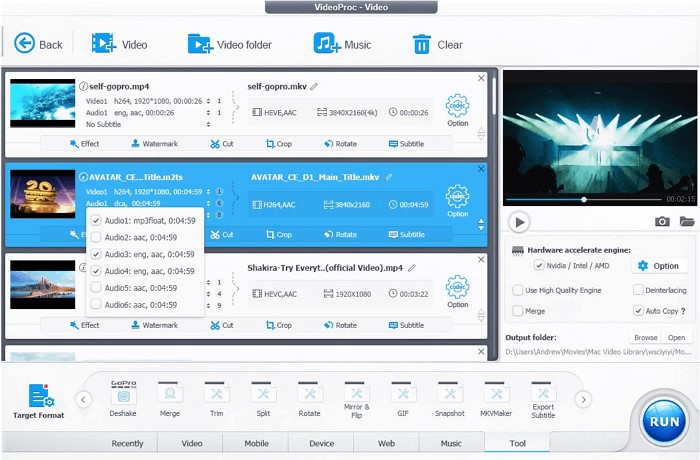 Pros:
Supports all video formats
Allows batch conversion
Stable resolution changer
Powerful editing tools
Cons:
Limitations in free version
Downloading videos at times is slow
Conclusion
Video conversion tools allow you to perform tasks faster and into a resolution that you need. In addition, the change of resolution helps reduce file size, which you can share online or store on the phone. Of course, selecting the best video resolution changer depends on personal or professional requirements. Nonetheless, AceMovi comes to the aid because of its features without any limitations compared with other free resolution changers.