Simply put, the video resolution determines how many details are in your video. That is to say, the higher the resolution is, the cleaner and crisper the video playback will be. But do you know how to choose the best video resolution for a video project and why there are different options for resolutions? In this post, we'll talk about the basic definition of video resolution, how it is measured, how to pick up the best video resolution, what are the differences between bit rate and aspect ratio, as well as the best video resolution converter to change video resolution without complicated steps.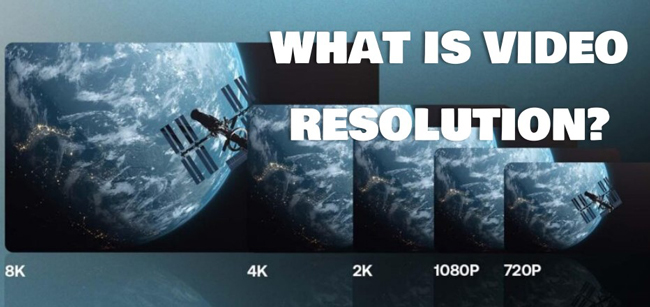 What Does Video Resolution Means
Video Resolution Definition
Theoretically, the number of pixels included in a frame is the video resolution. That is to say, the higher the pixel numbers created in a frame, the better the video quality will be.
Video resolution determines how many details can the video displays or how realistic the frame can be before the audience. But, it doesn't mean that we creators should be in pursuit of higher resolution because different video uploading channels and television screens need different video resolutions.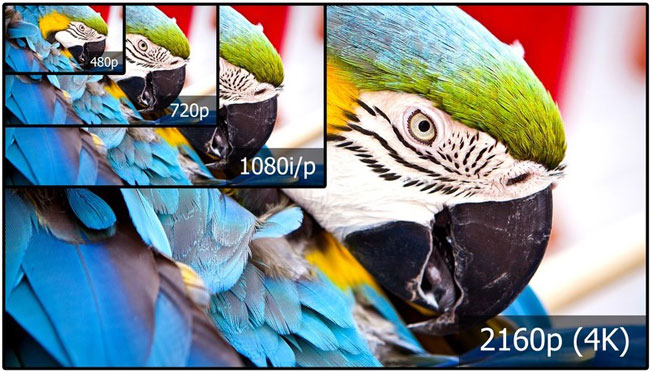 Why Is Video Resolution So Important?
Since every video has a resolution that decides the playback quality with pixels. The question can be answered from the aspect of what is the difference between high-resolution and low-resolution video.
High-resolution video content usually comes with crisper, clearer, and more complete images that impress viewers with scenarios that are close to reality. That's one of the reasons why people tend to increase video resolution to 4k or 8K when watching a movie. If you want to make a video look cinematic or professional, higher resolution output can help a lot.
Without any doubt, low resolution video content appears of bad quality and fuzzy. Most people do not want to bear low resolution footage because of the poor movie-going experience. When video editors use low resolution output, it is probably because they want to keep the video file at a low size to save time when transferring or uploading on mobile devices successfully.
Video Resolution Types
Since a certain video resolution is linked with a certain frame rate, aspect ratio, field of view, and more parameters, here we'll introduce them in a table to check and compare the details of them. And these video resolutions belong to the categories of 16:9 aspect ratio.
| Video Resolution | Frame Per Second (FPS) | Field Of View (FOV) | Screen Resolution |
| --- | --- | --- | --- |
| 4320p (8K UHD) | 60, 30 | Ultra Wide | 7680 × 4320 |
| 2880p (5K) | 60, 50, 30, 25 | Ultra Wide | 5120 × 2880 |
| 2160p (4K UHD) | 60, 30, 25 | Ultra Wide | 3840 x 2160 |
| 1440p (2K QHD) | 60, 50, 30, 25 | Ultra Wide | 1920 × 1440 |
| 1080p (Full HD) | 60, 50, 30, 25 | Ultra Wide, Medium | 1920 × 1080 |
| 720p (HD) | 100, 60, 50, 30, 25 | Ultra Wide, Medium | 1280 × 720 |
| 360p (SD) | 60, 50, 48 | Medium | 640 × 360 |
Social Media Video Resolution Requirements
TikTok Video Resolution
Want to know what resolution are tiktok videos? The standard resolution for all TikTok videos is 1080p (or 1080 × 1920 pixels or Full HD). If you upload a 4K or higher video file, it will drop to 1080p automatically. You'd better resize the video to 1080p before posting the TokTok video. Other specs of a TikTok video are a 9:16 aspect ratio, vertical orienration, and 15s for a recording file up to 60s for combined video clips. Even 1:1 is available for TikTok, but the screen won't be filled up.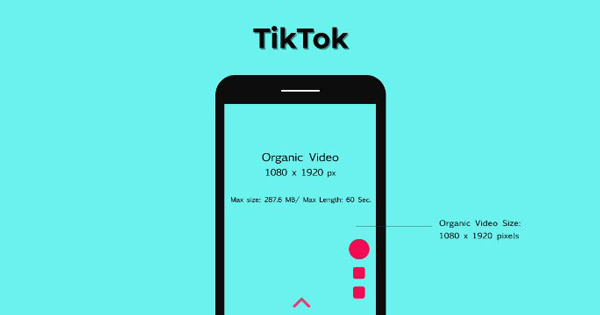 YouTube Video Resolution
1280 × 720p and 1920 × 1080p are two of the common YouTube video resolution options. The basic range of resolution accepted by YouTube is from 426 × 240p to 2840 × 2160p, meaning that YouTube supports a wide library of resolutions. But the most suitable one is 1920 × 1080p. The aspect ratio of a YouTube video is 16:9, with h.264 codec and .mp4 file format to get the best out of the quality.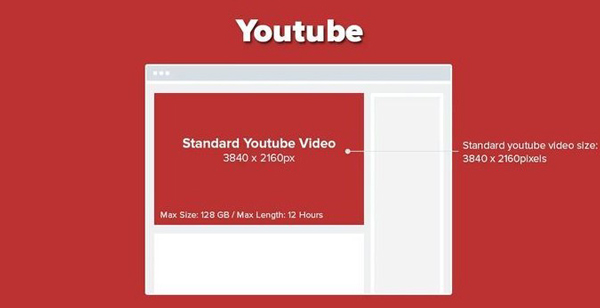 Instagram Video Resolution
Because of the diversity of projects processed on Instagram, users need to consider more possibilities for the resolution of a video. To be specific, Instagram Stories needs 1080 × 1920p with a standard aspect ratio of 9:16. If you post a video whose aspect ratio is 1:1, then the resolution should be 600 × 600p. Also, 600 × 315p is related to 1.91:1, and 600 × 750p is made for 4:5.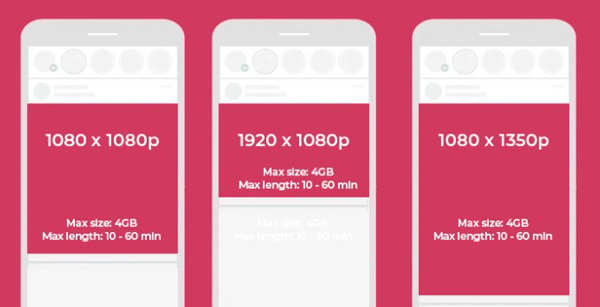 Video Bitrate vs. Video Resolution vs. Aspect Ratio
What Does Video Bitrate Means?
Briefly speaking, video bitrate stands for the video data being configured in a period of time. The basic unit to measure bitrate is bit/s (or bps or bits per second). When making a video, bitrate is displayed in Mbps (or megabits per second), and audio is Kbps (or kilobits per second). 1,000 Kbps is equal to 1 Mbps. The video bitrate belongs to advanced parameters of footage, which has an effect on the video speed, file size, and playback quality.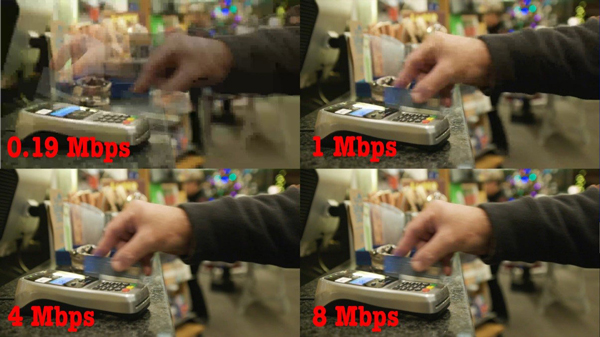 What Is a Video Aspect Ratio?
An aspect ratio is the width of a video in proportion to its height. In other words, the width and height of the video are encoded in pixels to compose the aspect ratio. Specific screen needs a certain aspect ratio to fill the canvas in case of black bars are around and unnecessary distortion or stretching affect the viewing experience.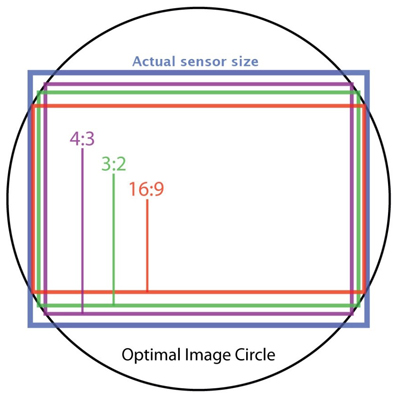 What's the Difference between Video Bitrate and Video Resolution?
Video Bitrate vs. Video Resolution: The two are the measurements (or parameters) of a video, but they measure different aspects. Bitrate changes the video file size and process speed, while resolution decides the number of pixels. In most cases, video editing software set the two inside of the output workspace.
What's the Difference between Video Resolution and Aspect Ratio?
Video Resolution vs. Aspect Ratio: Video resolution has a close relationship with aspect ratio. It is needed to multiply the height and width pixels to get the resolution times of a video, while the aspect ratio is generated by the width dividing the height. That is to say, the calculations of each of them are different, but they are determined by the width and height of the screen.
How to Pick Up the Best Resolution for a Video?
First, you need to figure out the resolution requirements of the project required by the platform where you want to post the video. For example, a TikTok video should be better designed with 1080p resolution.
Second, you should know how many details and what definition you want to display in the video. And in most cases, both of them are decided by the purposes. If the video is generated for movies, you'd better use high resolution. And for explainers, low resolution video won't affect the important information conveyed in the content.
Third, you'd better think about where you want to save the video file. For online uploading, high-resolution will take space of the cloud space. As far as I'm concerned, the total file size limit is not strictly required by the media. But when saving the videos on a smartphone or computer, high resolution video may take up a lot of space on your computer.
FAQs for Video Resolution
Q1: What Is a Pixel? And What Are the Meaning of "P" and "I" in Video Resolution?
A simple definition of the pixel is the smallest units for displaying a digital file. Pixels make up a video or an image on the real-time screen. All pixels include subpixels that send red, blue, and green colors, which are played at distinctive intensities.
The letter "P" and "I" means the way an image is played. 2160p stands for "Progressive Scan", while 2160i refers to "Interlaced Scan".
Q2: What Is the Best Video Resolution for 200 MB Per Hour?
Commonly, 60 MB is in line with 720p at 30 FPS, 130 MB is 1080p at 30 FPS, and 175 MB is 1080p at 60 FPS. So, when your video hits 100 MB per hour, you can stream 4k videos on multiple devices.
Q3: Which Is the Best Video Resolution Converter?
When a video editor comes with multiple video output resolution selections and allows you to import different qualities of videos, then you can call it a video resolution changer. But when it comes to the all-in-one video editing ability, then TunesKit AceMovi for Windows and Mac is the most recommended one to try for free. You can convert the resolution of a video from SD to UHD without losing frames in a few minutes. Want to know how it works? Below is the answer.
AceMovi Resolution Converter
Support MP4, AVI, DivX, WMV, MOV, etc.
Convert video file without quality loss
Edit multiple videos and audios at one time
Adjust video bit rate, frame rate, & codec
Streamlined, easy-to-learn UI for beginners
Add music, texts, narration, and filters
Use AceMovi to Change Video Resolution on Computers
In this part, we're going to learn the guide to changing video resolution on the computer with AceMovi Video Editor. You can download it from this post for 100% safe, and the free trial is available on both Mac and Windows. All built-in export resolutions, texts, music, filters, transitions, and VFX are free and easy to use. Here is the step-by-step tutorial:
Download AceMovi Video Editor. Import your videos to the timeline track
You can click the "Import" icon for uploading your video or audio files to the Media panel. Then drop the file thumbnails under the track to convert.
Click "Export" icon from the screen. Begin to change the video resolution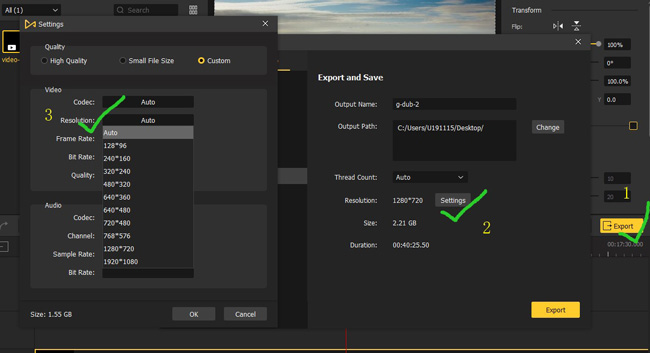 Now, press "Resolution" from the pop-up screen. You can increase or decrease the video resolution as per your needs. After the video resolution is converted, you will see the file size as well. At the same time, you can change the save path, bit rate, frame rate, and codec. When it is finished, click "OK" to save the file.
Video Tutorial: How to Change Video Resolution with AceMovi
The Bottom Line
Video resolution is one of the most essential elements to consider when making a video, which affects the sharpness and professionalism of the video and ultimately determines whether the audience is willing to watch the content. When making a video, it will be better to manipulate the project resolution in advance.