Blurring people's faces can be a necessity in case of privacy or due to legal compliance. To achieve this, you need a face blurring maker, and there are many applications you can use for such a purpose.
Face blur apps work by obscuring the face of the person through any means. It could be by adding color, pixelation, or by mosaic. Choosing the right face blur application depends fundamentally on the OS and device. Although other factors such as price and advanced video editing features would come to play. This article will introduce the 7 best free face blur apps for videos and photos you can use on your mobile device, along with basic tutorials on using them.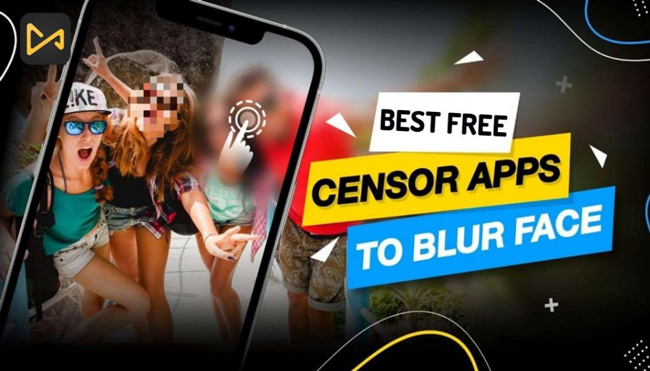 Best Free Face Blurring Apps for Android in 2022
You can download the 3 face blurring apps mentioned below for free from Google Play or your Android App Store. They are easy to use and very smart, you don't need to learn much about how to blur faces in videos when getting into those apps. LET'S SEE!
Top 1. Blur Video & Image: Powerful Blur Face App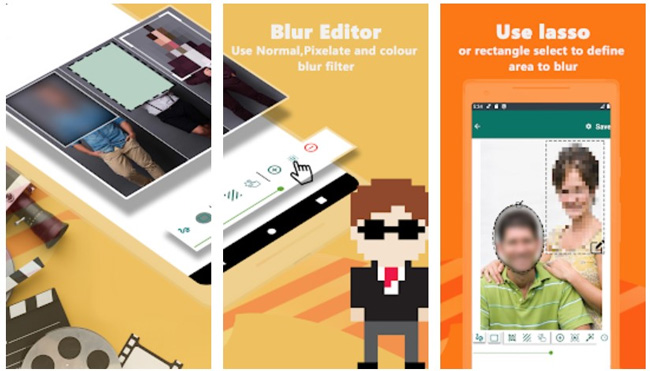 Finding a proper photo blurring app is easy, but the real problem is getting one that works for both images and videos. If you use Android and desire a face blurring app that works for all you want and is also free, Blur Video & Image is the right choice.
With Blur Video & Image, you can blur different parts of the media file you are working with. This is possible by using custom shapes. You can also adjust the duration and intensity to get perfect video content. More tools you can try include Aspect Ratio Changer, Lasso, Object Tracking, Zoom-in & -out, Processing Adjustment, etc.
Pros:

Choose the media or capture a new one using the rolling camera
Adjustable rectangle blur
Select and pencil blur, which makes blurring efficient
Built-in color grading tech
Cons:

It has a low number of supported output format
Adjusting the blur effect is hard
Top 2. Mosaic Pixelate Censor Photo: Simple Blur Face Appc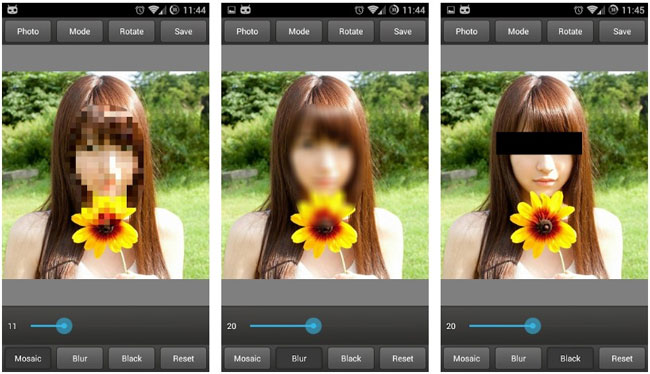 Mosaic Pixelate Censor Photo is a face blur app on Android compatible with only Photos. With the app, you can add a mosaic, black bar, or pixels to blur the face. It also has other editing features, such as picture rotation. While useful, you must spend more time and storage when working with larger images.
Besides, before using this app to blur face, you'll find the imported files to be optimized by this app automatically. And it's very simple and flexible to use, you can take advantage of a rectangle to cover the faces up or draw the area freehand.
Pros:

Free & no watermark
User-friendly interface
Versatile blurring tools, Mosaic, Pixelate, and Color, to blur photo
Blur multiple photos simultaneously
Pros:

Compatible with only photos
Lesser editing functions
No zoom function for a better blurring process
Top 3. Point Blur: Multi-Functional Face Blur App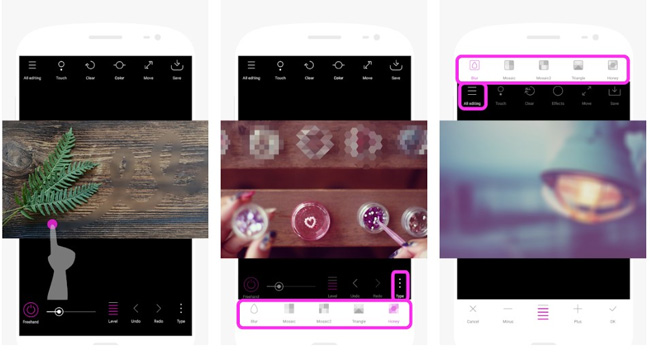 Point Blur is available on Android and is known for its great convenience. Unlike the previous tools, it has a zoom function and an adjustable blurring brush size, allowing you to locate the area you want to blur accurately. There are also different blurring effects, which you can work with such as the Painter. Therefore, you can accurately optimize your photos to your preference.
And one of the most interesting features of the Point Blur app is the Pink button, which can be used to erase the faces by touching. You can also press and hold the straight-line effect to change pixelate and degrees.
Pros:

Adjustable brush size
Zoom function
Shallow focus photo in the background of the image
Blur full images or parts
Cons:

Many ads reduce the user experience
Best Free Face Blur Apps for iPhone in 2022
Here are the 4 best free face blur apps to blur out faces in videos and photos and they can be downloaded on iPhones and iPad. In addition, you can use the iMovie on your Mac to do face blurring as well. SCROLLING DOWN!
Top 1. Blur & Mosaic: Pro Face Blur App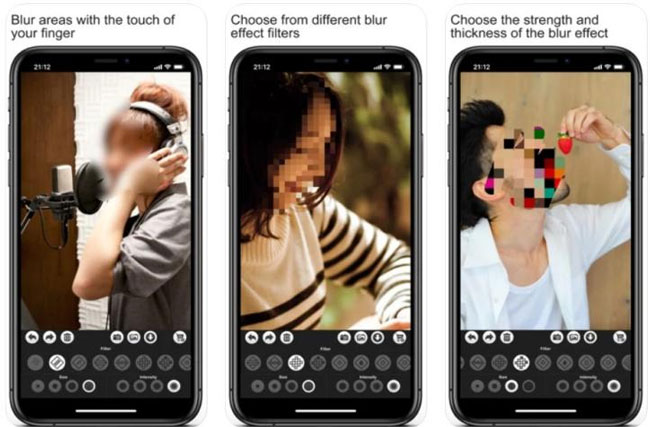 Blur & Mosaic is an iOS face blur app that is popular for the creation of a pixelated mosaic on parts of an image. It also allows you to change the thickness and strength of the blurring mosaic. It is a face-blurring app on iOS because of the ability to blur using the touch of your finger. It also has different blur effect filters, making it more aseptically pleasing.
YouTubers and TikTokers are preferring this tool very much, commenting this is a great tool for blurring the background and faces of images. And it gets a score of 4.7 out of 5.
Pros:

Stable OS
Advanced face blurring modes and shapes
Redo and Undo settings
Downloading speed is responsive
Cons:

Only compatible with iOS
Uneasy for beginners
Top 2. iMovie: Clutter-Free Face Blur App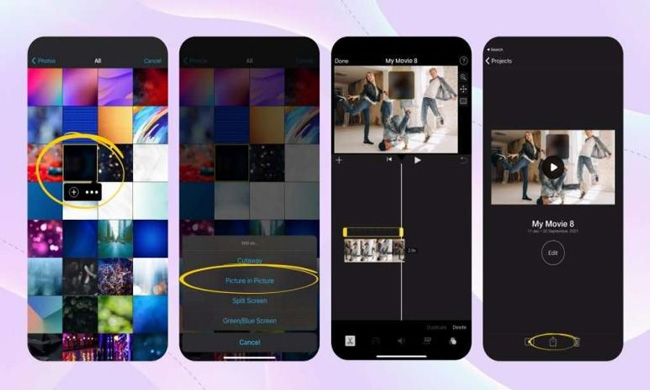 iMovie is an app to blur faces in videos and images that comes with an intelligent selection of features. Same as the app version, the iMovie software is compatible with both photos and videos. Both of the versions are known for their smooth operation (especially in high-end MacBooks) and heightened functions. Other editing functions available on the software include looping, resizing, and splitting.
How can we blur out the face in a picture or a video using iMovie? Shortly speaking, iMovie makes it via the tools of Picture-in-Picture. You need to import at least two files, one is the video while another is the blurring photo, so to speak. The most important part is choosing the Picture-in-Picture effect when adding the second blurring file.
Pros:

Many editing functions such as looping, resizing, and splitting
Allows you to edit on multiple platforms
HD & 4K video edits
Chroma Key, Mosaic, Clone, Rotate, etc.
No watermark exports
Cons:

No versions for Android
Probably hard for beginners
Top 3. Video Mosaic: Smart Face Blur App
Video Mosaic is an iOS app that allows you to blur faces in videos. It allows you to import the video or record it directly before editing them. The face blur app has a high user experience because of the intuitive interface and various genres of effects. Therefore, you need minimal video editing experience before using it.
Mosaic effects and blur effects are the tools to blur the face in your videos or images. And there are a series of face blurring types and effects, for example, you can choose the blurring pen draw the full screen, or make the faces blurred.
Pros:

Automatically blur people's face
Choose the shape of the blur
Different layouts
Trace with fingers
Auto Mosaic effect on faces
Cons:

The application is not stable
It has too many ads
Top 4. MovStash: Intelligent Face Blur App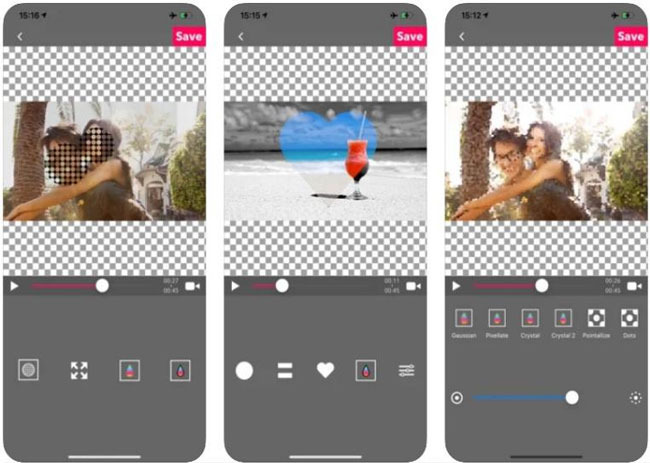 MovStash is an iOS face blurring app that you can use to blur unwanted details and remove blemishes on your videos or images. It uses four blurring styles that can change the shape of the blur and is straightforward to navigate. However, it can be demanding to blur faces frame by frame.
You can use the MovStash face blur app to blur faces easily. The basics need you to select the video, press + button to add a new blur part, drag the red part to the wanted blurring area, and press OK. The time range and tracking mode are the other two amazing effects of this app.
Pros:

Straightforward to navigate
Various blurring styles
Blurriness and horizontal/vertical Axis
Able to blur the entire video with timeline mode or face tracking mode
TunesKit AceMovi - Best Tool to Blur Out Face in Pictures & Videos on Computer - Easy Guide!
TunesKit AceMovi is the best face blue software on our sharing post based on its functionality and intuitive UI. Being a Windows and Mac software might make people think it is less efficient if they turn to make edits on a computer. However, it is more efficient due to the higher functionality it possesses. You can enjoy the super quicker rendering service even if there are a lot of videos or images that need you to deal with.
The software is generally for video editing, with the face blurring feature being an editing function. Therefore, you can enjoy other editing features such as transition, beautiful filters, popular stickers, texts, cropping, cutting, reversing, converting, etc.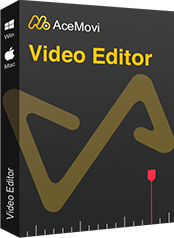 AceMovi Video Editor
Security Verified. 7,491,220 people have downloaded it.
Reasons to Try:

Convenient editing process
Free for Mac and Windows 10 users
Contains numerous features many effects
Easy to navigate with the inclusion of tutorials
Split-screen, picture-in-picture, chroma-keying, mosaic, and much more
All common video/audio/photo formats supported
Cheap following price
Downsides:

You cannot export at image format only, and actually you can take a snapshot
Step-by-Step Guides to Blur a Face Using TunesKit AceMovi
Now download and install the TunesKit AceMovi. Then follow the steps below:
Import the Media File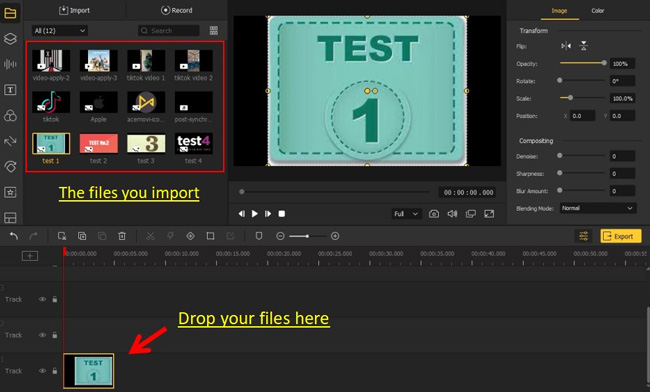 Import the video you want to work on using the import icon or dragging it to the editing timeline.
Add the Blur Effect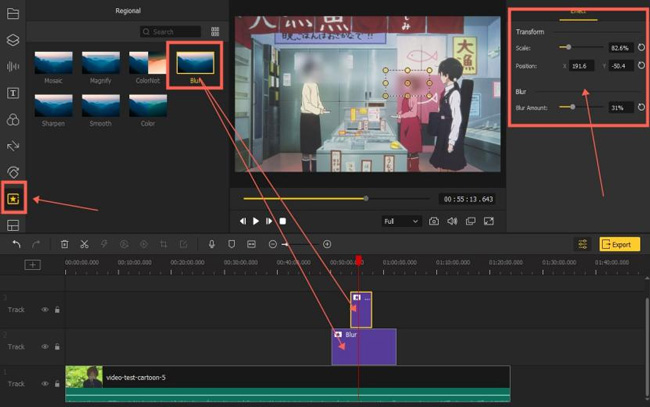 Navigate to the Regional button on the left sidebar and choose the Blur Effect. Drag the effect to the part of the video you want to blur. Click on the blur to change the duration and size of the blur for better video content.
Save and Export the Edited Video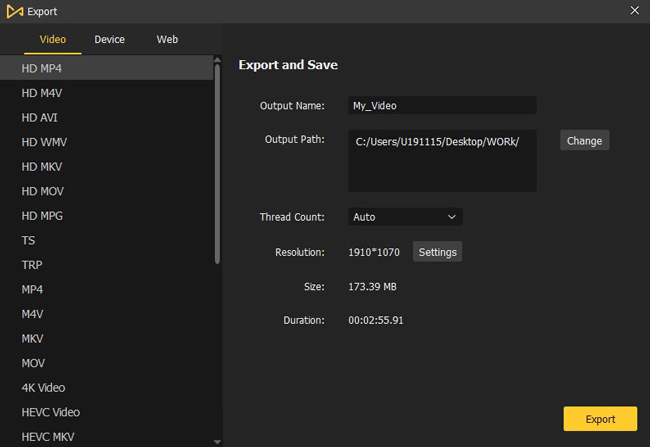 After blurring the video to your heart's content, preview it, then click on export to save it on your computer. Ensure you choose the right output format.
Conclusion
There are many face blur apps on Windows, Mac, Android, iPhone, or any device you are using. Each one has its peculiarity regarding the media file and the device you are using. For the best face blurring session, going with a proper one can help you a lot. Just choose the video editor that is easy to use, and compatible with pictures, videos, and other functions.