Ghost effects are based on the idea of creating an eerie atmosphere that evokes feelings of dread, anxiety, and even the presence of ghosts. An effect might be anything from colors to background videos. As a result, it isn't always frightening, but it may also have a mystical quality. The video's visual effects elicit a strong emotional response from viewers.
You may require a powerful ghost video maker if you wish to create a video with a ghost effect. This post will share with you the 8 best horror movie editors to make a ghost video with horror filters and lenses for PC, online and mobile devices. Now we are going to discuss what makes a good horror movie in the first place.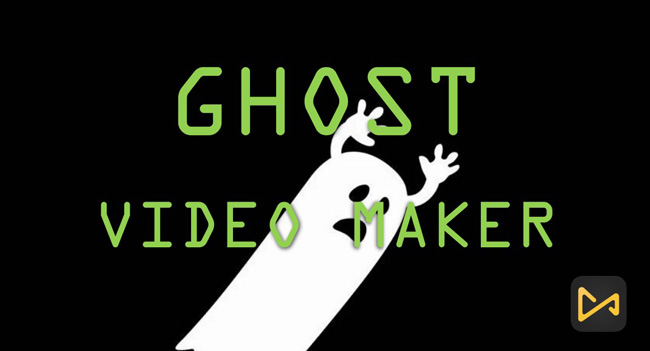 What Makes a Horror Movie Stands Out - 5 Techniques
1. Create Supernatural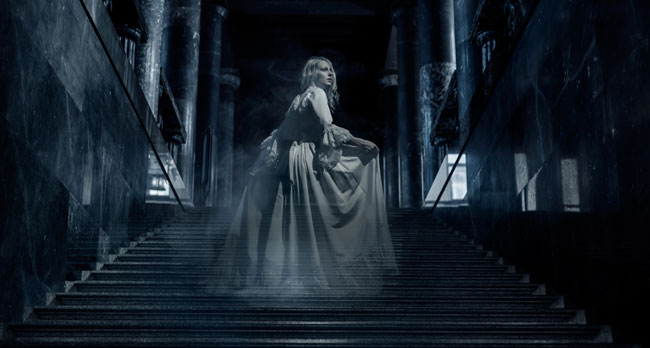 Why is the supernatural such a usual source of fear that makes a good horror movie? Because the scariest conflicts are those that do not follow the rules of common sense or logical thinking. Supernatural and uncontrollable dimensions create the most terrifying confrontations and situations.
2. Let Your Audiences Be the Protagonists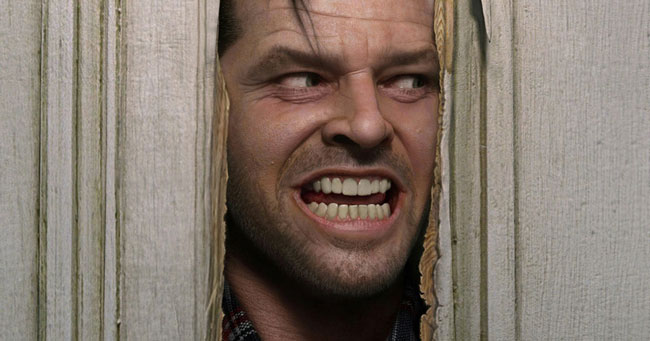 It's hard to create fear and tension in a horror movie if the audience doesn't care about the people at the heart of the story. So to speak, the stronger audiences' identity, the more willing they are to go into the darkest places with protagonists. Famous horror movie directors like George Romero, John Carpenter, Wes Craven, and Sam Raimi are very good at using this technique.
3. Use "Unseen" to Inspire Imagination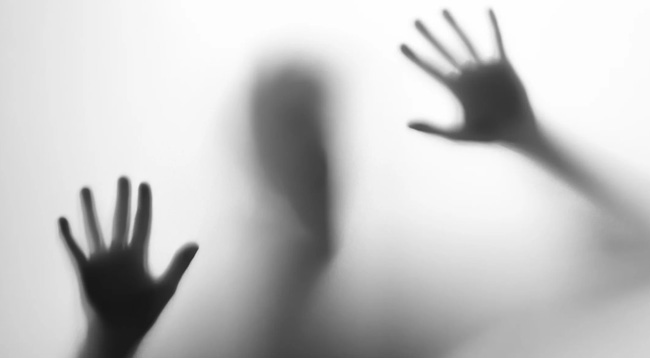 The horror movie is one of the genres that have a long history of controlling audiences through the presence of unseen (though sometimes use the background sound) monsters. The Jaws is a good example, which is actually due to production problems with mechanical sharks. That forced director Steven Spielberg to spend much of the film emphasizing what we can't see underwater.
4. Compound What is Reality and What is Unreality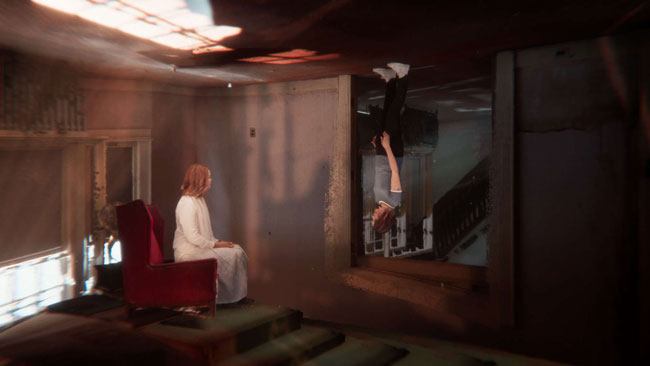 There's a reason the celluloid genre is so popular in horror films, it blurs the line between fact and fiction. As a fan of the discovery genre, you may fondly recall the real questions raised in the Marketing campaign for "The Blair Witch Project."
5. Pay Attention to Fear and Tension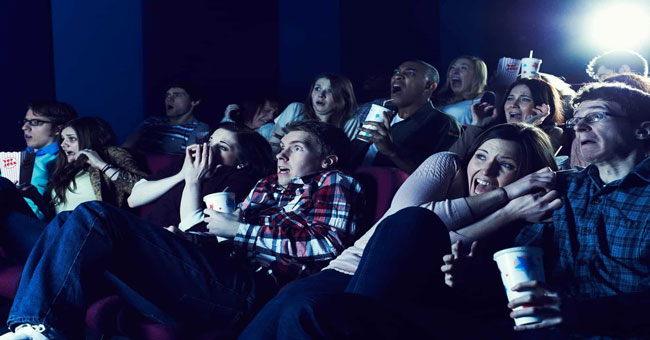 The two most important elements that make horror movies scary are fear and tension. Fear is an air of emotion a horror movie can create for your audience. Tension is a central part of the equation. Fear draws the audience into the movie, hooking them in the time and space of the characters. It's a different sensibility than straight horror because it's about the characters and the audience's expectations of what's going to happen.
AceMovi Ghost Video Maker with Ghost Video Effects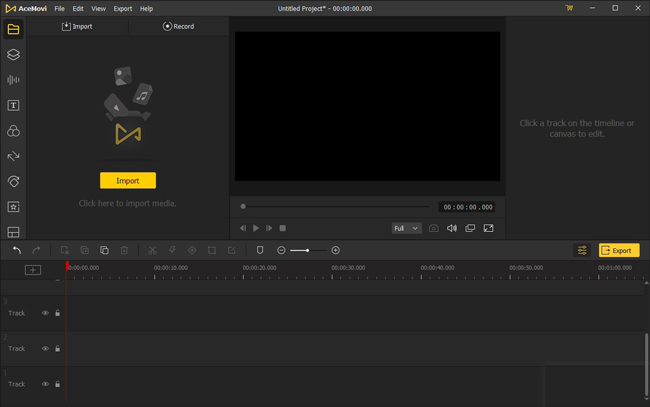 TunesKit AceMovi is a powerful ghost video editor that lets you work with virtually any video format and resolution. It's easy to make a ghost video effect using AceMovi for various objectives, including blurring and slow-motion. It is an excellent software for making a fake ghost video and is compatible with Windows and Mac. Most notably, AceMovi empowers you to take advantage of the 5 techniques mentioned above.
Your video editing workflow will be easier with the AceMovi Video Editor for built-in video templates and text resources. Video editing tools like cropping, rotating, recording, converting, trimming, reversing, flipping, and speeding up or slowing down may be used to make horror films or eye-catching videos with complex effects like filters and animations.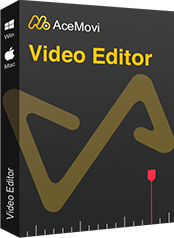 Key Features of AceMovi Video Editor
Security Verified. 10,327,000 people have downloaded it.
Pros:

Its user interface is easier to use
Numerous video formats are supported
A free trial is available for those who want to try out the program before making a purchase
Add ghost to video without effort
Impressive built-in library of ghost video and image effects
Export your files to HD or 4K up to 60fps
Video templates help you create footage quickly
Cons:

Only watermarked video files may be exported from the free trial version
No Linux operating system version exists at this time
EaseUS Horror Movie Maker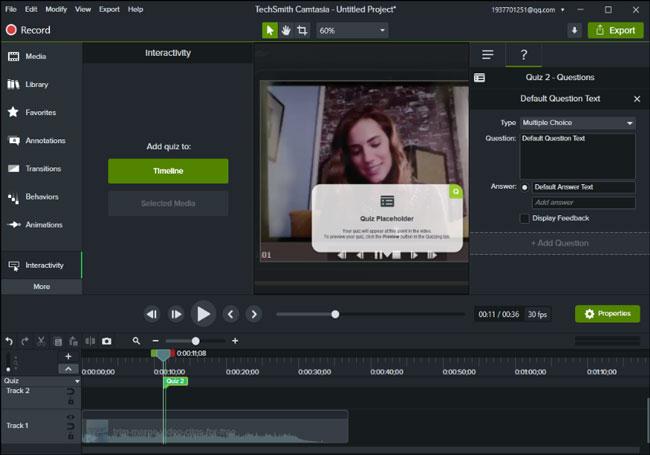 If you're looking for a ghost video maker that comes near to the capabilities of a professional, try out EaseUS. It's packed with useful horror features, including professional-grade cutting and combining. Video, backdrop, audio, and other effects can be filtered. When it comes to the query of how to make a ghost video effect, you may select from a variety of filters, overlays, and transitions.
The movie may also be customized without filters by altering the video's color parameters. While it does not require top-of-the-line technology to edit films, it works well with a competent setup. EaseUS Video Editor is a good alternative if you're using Windows.
Pros:
A user-friendly and simple layout
The graphic and transition options are unlimited
Incredibly powerful, you can edit 1080p and full HD content with ease
The overlays available are of a high standard
It's easy to produce a masterpiece because of the chronological framework
Cons:
When working with raw footage, your editing options are severely constrained
There is no support for 4K resolution
The timeline cannot be expanded vertically
FlexClip Online Ghost Video Maker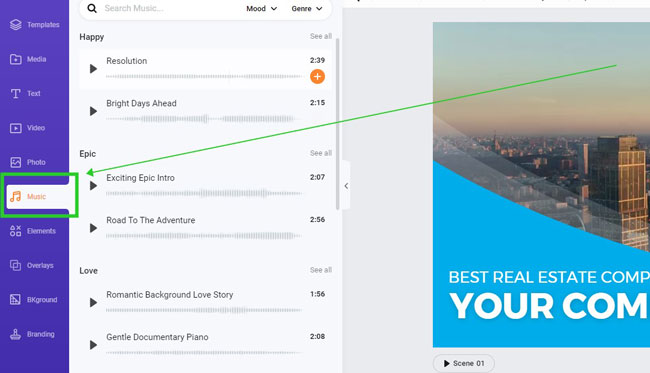 FlexClip is a web-based tool for editing ghost videos. This program includes a lot of built-in features, like adding a ghost to a video online. You may use this tool, for example, to add music, text, and effects to your video and alter the color of the movie's backdrop.
In addition to these basic video editing features, FlexClip has a video template collection. You may find everything from holiday videos to festive and ghost effects here. To produce a ghost video using this program, all that is required is to choose a ghost video template and then upload your trick video or video materials.
Pros:
Easy-to-learn interface
Select from a variety of available video templates
Stock ghost video and music that you may use
You may access the system from any device
Intuitive editing options to meet your needs
Cons:
There are no redo and undo buttons
Limitations on the free version
Text-adding functionality might need some work
Movavi Easy Horror Movie Maker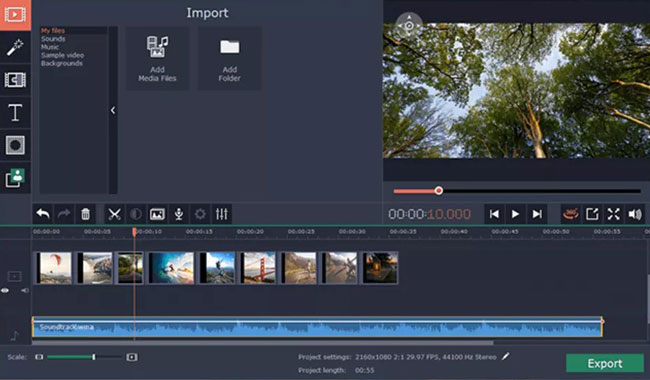 Movavi is a multifunctional video editing program for Windows and Mac. Using this program, you need to download and install the software on your computer. This program built many video enhancement tools you may use to edit video, convert media, crop images, and more. This application has specific panels for color grading; this software permits modifying the green screen backdrop video!
You may film your green screen horror movie for this feature, then utilize some built-in functions to make an incredible ghost effect video. But, as indicated in the beginning, this program has embraced the timeline editing workflow. If you wish to employ this type of editing approach, you may require some editing experience.
Pros:
Easy to use even for those who have never used it before
Powerful timeline workflow
A wide range of effects like green screen and time lapse
Advanced features are made simple
Cons:
Lacking in attributes
Functions are still in the developmental stages
iMovie Ghost Image Effect App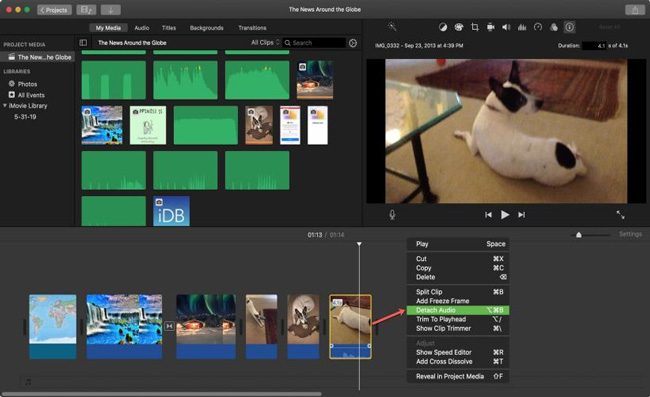 The popular horror video software for the macOS and iOS platform is iMovie. This is a program that every macOS user should be familiar with. The user-friendly video editing software, iMovie, is meant to be used by those who own a Mac computer and are free to do so. Video editing, movie playback, file format conversion, horror green screen maker, ghost filers, and other features are provided with this program.
This program's video editing features include several tools for cropping, splitting, trimming, adding effects, and creating a green screen. Yet you need to download it extra on your Mac.
Pros:
Easy to comprehend
Suitable for starters and people with little to no experience
If you have a Mac or iPhone/iPad, the program is free
High-quality ghost lens
Released for completely free
Cons:
Take a lot of space
It gets sluggish while working with large files
It is still a fundamental tool to some extent
Wondershare Democreator Animation Ghost Video Maker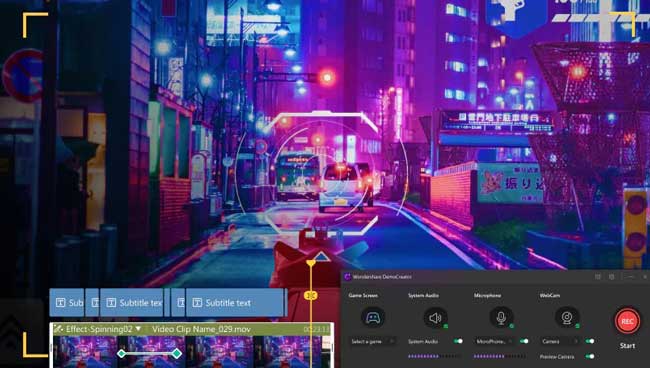 Wondershare Democreator is an animated ghost video editing app. Everything you'll need to make a spooky ghost video is included in DemoCreator. Presets and audio effects are the first things you'll notice. The built-in music library and sound effects allow you to add eerie sound effects to your ghost film using this video tool. A few mouse clicks will let you do everything from cropping and rotating to pan and zooming and applying horror-themed effects.
You may freeze characters, add old film overlays to give your movie a vintage touch or utilize the damaged film overlay to further portray your ghost or Halloween theme with this ghost video program.
Pros:
Simple and easy UI
2D and 3D cartoon virtual avatar filter
You may record a magnified portion of the display using the recorder
Free updates available
You can use a webcam to record videos
Cons:
The webcam is turned off when the recording is finished. The microphone, on the other hand, remains on. It could be a privacy issue
Davinci Resolve Ghost Photo Editor
If you want to learn how to make ghost videos, then DaVinci Resolve is an all-in-one, ultimate ghost maker. In addition to making terrifying movies, they are the only ghost video creators specializing in this. In addition to editing in 8K, 4K, color correction, visual effects, and audio post-production are at your hand in this service
DaVinci resolve is released watermark-free, which won't put any export watermark on your videos in other words. Yet most of the built-in effects and filters are supposed to be used for premium version holders. Now only a one-time purchase is offered costs you $295.
Pros:
It's powerful yet easy to learn
Brings a variety of filters and transitions
The free version is wonderful and comes with no watermark
Professional ghost lens to record screen in real-time
Cons:
Convenience is lost. Previous versions crash randomly
Video editing might be difficult for beginners
It also randomly broadcasts mono audio from a stereo file, although this soon fixes itself
Premiere Pro CC Ghost Video Effect Adder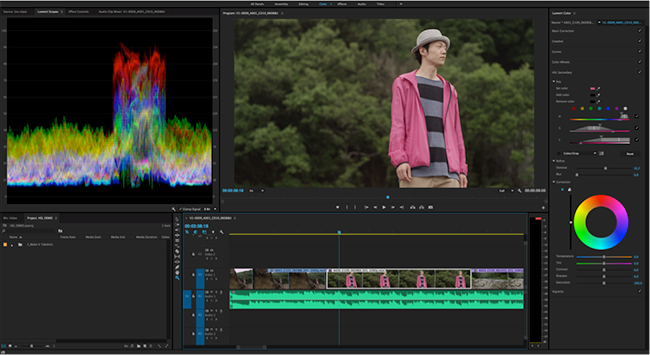 Premiere Pro CC has transitions solely dedicated to ghosts, adding to the sense of dread. Flashes, glitches, and other analog effects are included in these transitions, guaranteed to frighten your audience, no matter their age. Premiere Pro offers advanced color grading function used to enhance the atmosphere.
As long as you know how to make a ghost video, you can edit anything in a video with Premiere Pro CC. Because of this, you may use it for Halloween commercials, TV teasers, Halloween party invites, and many other things.
Pros:
Ghost filters abound
Suitable with both Windows and Mac
Non-linear video editing is supported
Multiple formats
Cons:
Free version for seven days only
Not so easy for beginners
The Bottom Line
In this article, we have shared the 8 best ghost video makers for Windows and Mac. You are free to select the one that best meets your requirements. However, if you're a total newbie to video editing, I'd advise starting with AceMovi and EaseUS, while DaVinci Resolve and Premiere Pro are better for professional editing. Several free video editing tools are included in this program and a variety of amazing ghost filters and lenses.
Don't forget to share and play pranks on your pals when you're done making an excellent ghost video!