If you are a fan of cartoons like Pokemon or Tom&Jerry, you will be fascinated by those dramatic, accurate sound effects. Generally, most of the sound effect samples are created to make audiences involved in the plot like the "Clapper" and "Laugh" effects in The Big Bang Theory. So if you're making a video or film too, don't forget to add some sound effects to make your video more engaging.
No matter if you're making a long movie, a short video, or even just shooting a vine you can make it stand out by adding some sound effects. However, only a few video and audio editors support sound effects. Don't worry! In the following parts, I'm going to show you some very easy, creative ways to add sound effects to video, along with the best sound effect editor. Now we'll begin!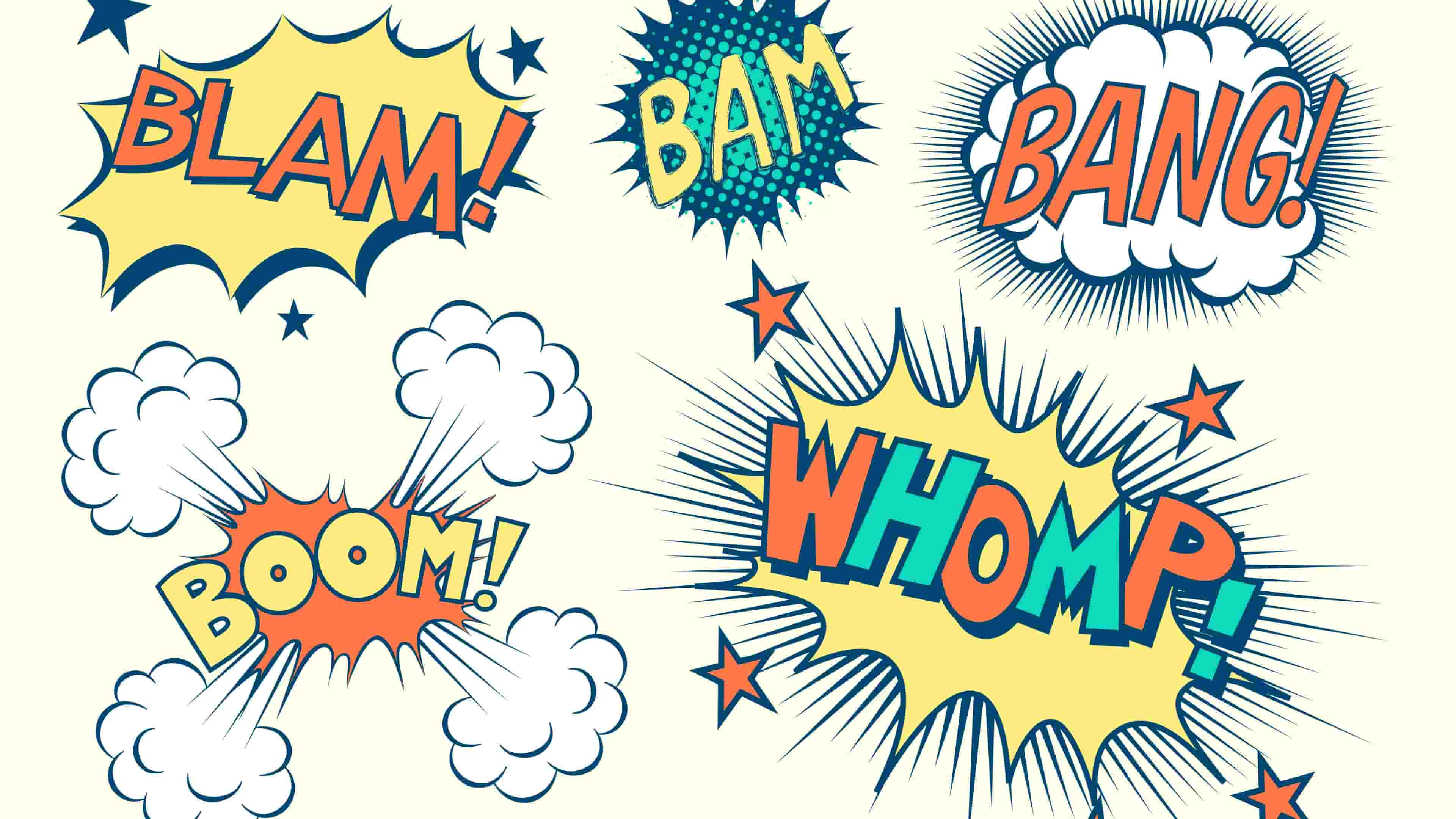 Frequently Asked Questions to the Sound Effects
1. What is sound effect?
Sound Effects, also called SFX, sometimes this acronym also get confused with another acronym for Special Effects, which are sounds that have been used widely in a handful of forms of media rather than for human speech or music sounds.
2. Why sound effects are essential?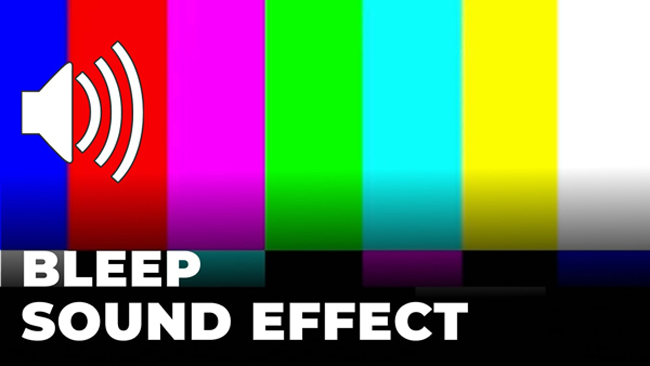 It is so important for video and audio creation for the reason that it involves audiences by delivering information, increasing the value of production, evoking an emotional response, and highlighting the motions and moods in the whole plot. Many video editors apply it in very specific situations that are common sense for people, such as the samples of "Bleep" or "Clapper".
3. Which programs is the best for adding sound effects to video?
Most video editing tools won't provide you with sound effects, oftentimes, with them you can only apply the fading effect for music rather than the "Bleep", "Shot", "Book Slam", "Dice", or other commonly-used sound effects. But we tested and finally discovered TunesKit AceMovi and WoFox for you to select from various sound effects and add them to your video track. Comes with me right now, and learn how to grasp them.
TunesKit AceMovi: Add Sound Effects to a Video on Computers
Speaking of sound effects, it could be tedious finding accurate ones on the internet. Once you find the one you want, you may have to pay a decent amount of money to get it. But in TunesKit AceMovi, you can get a mountain of sound effects built-in and apply them directly. More than that, you can edit each one of the sound effects to make it perfectly fit into your video.
TunesKit AceMovi is a one-stop video editor that provides multiple effects and transitions. As a well-rounded tool, AceMovi is mounted with features like split screen, filters, and animations. The user-friendly interface is self-explanatory so that you can easily find what you want. Let's learn the tutorials below.
AceMovi SFX Editor
Basic and advanced features
Multiple sound effects & music
MP3, AAC, FALC, and OGG are supported
User-friendly, beautiful interface
A variety of output options
Multiple tracks for editing audio
Fade in and fade out effectss
Remove background noise powerfully
How to Put Sound Effects on Video with TunesKit AceMovi
Add your video and audio files to AceMovi. Then drop them on timeline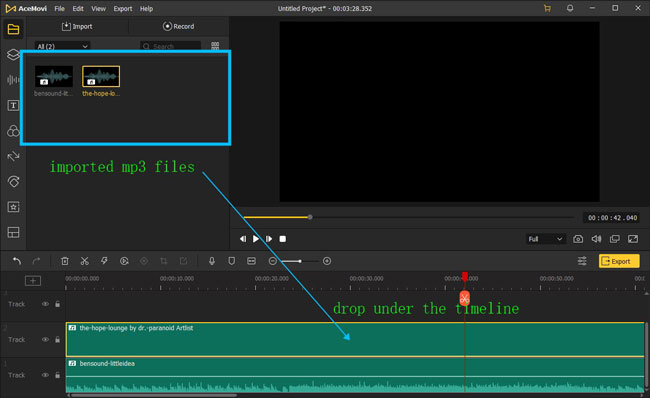 Download and open TunesKit AceMovi on your computer, then import your video to AceMovi's Media box by dragging and dropping. Or you can click the "Import" button to add video files. Drag and drop the video to the timeline so that you can do further editing.
Go to the "Audio" panel and choose from the library of sound effects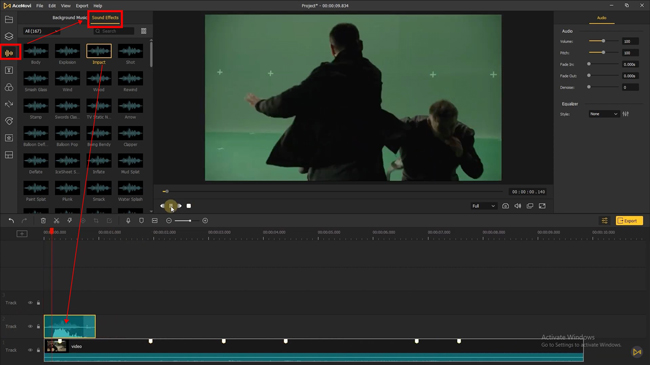 Click on the

icon and then go to "Sound Effects". Before adding the wanted sound effects to your video, you can double-click on them to preview. Then drag and drop them to the timeline.
(Optional) Edit the sound effects with pitch, volume, and denoise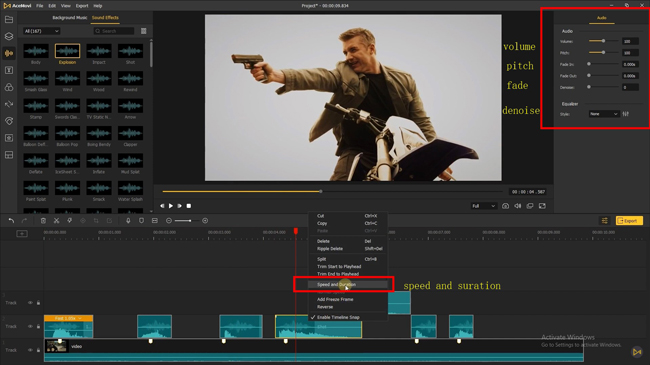 Click on the soundtrack from the timeline and go to the top right panel where you can adjust the volume, add fade-in and fade-out effects, or use the equalizer to convert the frequencies to make the sound effect fit into the video.
You can press and drag the sound effect to any position you want it to be in the video. For changing the length of the sound effect, hover your mouse over the start or the end of it and then arrow to adjust the duration.
Set the output format and parameters, then click "Export" to download videos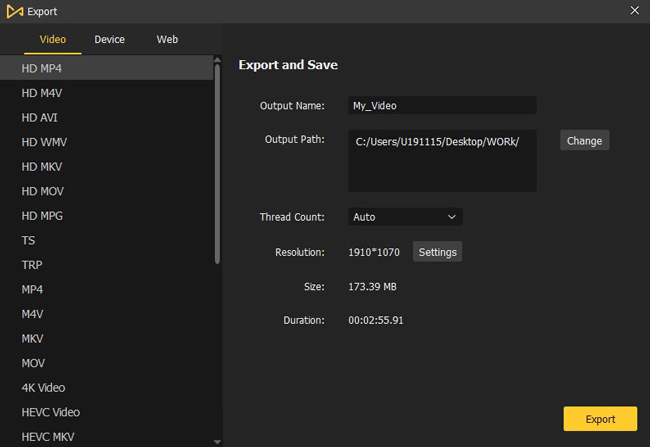 When it comes to the process of exporting, you need to click "Export". Choose the file format, and go to "Settings" to fine-tune the parameters of bit rate, frame rate, and file quality based on your requirements. For enjoying a full experience with AceMovi, download it first.
How to Add Sound Effects to YouTube Video in AceMovi?
If you're making a video and want to upload it on YouTube, you can also use the TunesKit AceMovi to edit and add sound effects to your video. One thing you need to take note of is that when you export the video, you can choose YouTube so that AceMovi will apply the best resolution (1080p) and aspect ratio (16:9) for YouTube. The exported video can be directly shared on YouTube without any further adjustments.
How to Add Sound Effects to Video Online Free with Wofox
Only with an online sound effects editor can you edit video with SFX without downloading any software or application. You may encounter a lot of advertisements on those online programs.
One of the best options for you is Wofox, which is a tool that comes with a handful of sound effects, such as "Bleep", "Gunshot", "Wah Wahh", and "Pikachu". On top of that, it's allowed to convert your videos into the aspect ratios that different platforms require.
Browse "add sound effects with Wofox", and click "Upload" from its page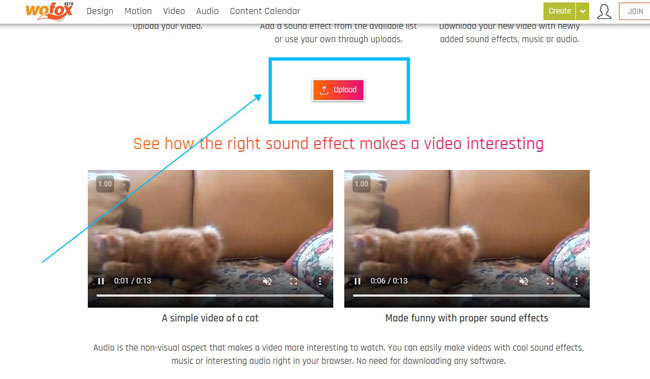 You can visit Wofox by any browser, and you'd better search for it with "add sound effects with Wofox". In this case, you'll directly go to the plate for adding sound effects to videos on the Wofox website. On the interface, click "Upload" to add your files to this tool.
Choose sound effects from the library and add it to your video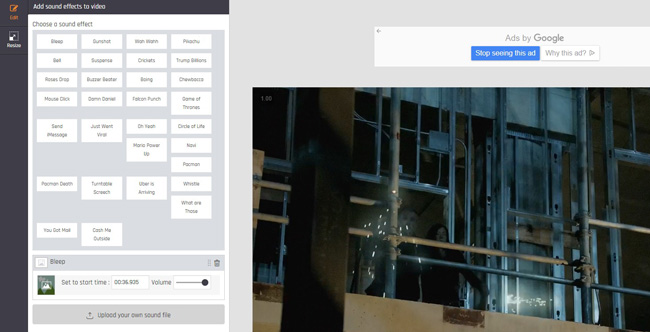 You can find the sound effect stock from "Edit". Click the wanted sample when the video hits the points that you want to add sound effects. Afterward, change the volume or set the start or end time to make the sound effect to be in sync with the video.
(Optional) Change the aspect ratio of video based on the target social media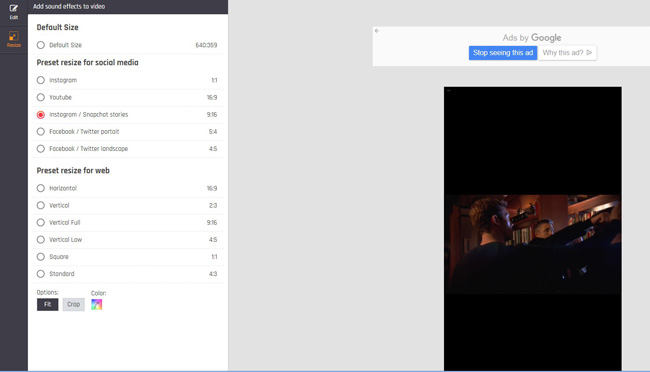 This is an option step that may be useful for you. You can skip it as well. If you want to convert the video dimension from 9:16 to others, you need to click the "Resize" and then pick up the preset settings of aspect ratios. Once everything is done, click "Download" in the top upper place.
How to Add Sound Effects to iPhone Video with iMovie
Want to learn how to add funny sound effects to video without spending too much effort? In fact, you can realize it on your mobile phone as well. Different from the video editing apps like InShot or TikTok, you can use iMovie completely free and easily. Now, operate iMovie and follow the guidance below.
Start a new project and click "Movie" to upload your videos to iMovie
First and foremost, upload your videos to iMovie by clicking the "Movie" icon from the interface. You can pick up audio tracks or images as well.
Start a new project and click "Movie" to upload your videos to iMovie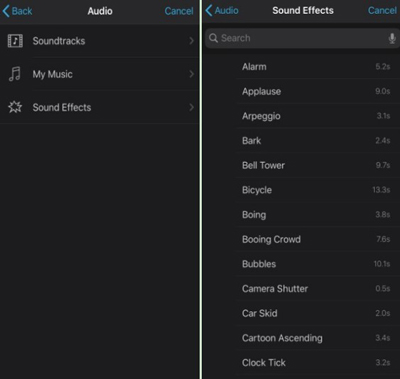 Click "Audio" > "Sound Effects" by sliding the toolbar. You can select from a plethora of sound effects in the library. After you add them to the timeline, you can adjust the duration, increase or decrease the volume, or mix them together.
Press "Export" to download your video, and choose an export size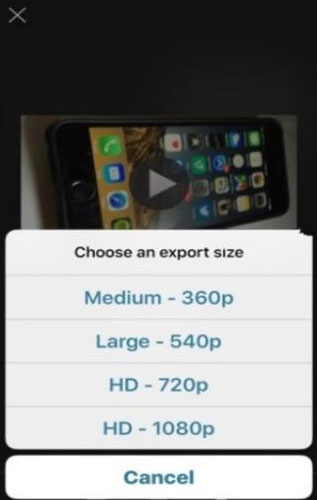 It's time to download the media from iMovie. Click "Export" in the right upper place bluntly. You can select 360p, 540p, 720p, or 1080p based on your requirements. After that, you can preview the video in the album or open up iMovie to find the file.
The Bottom Line
Adding sound effects to video is not a difficult job, you can do this in the app on your computer or phone. If you want to add sound effects to video online, there also are websites like Wofox. But to get the best SFX and make them perfectly fit into the video, you'd better continue to edit and test the effects.