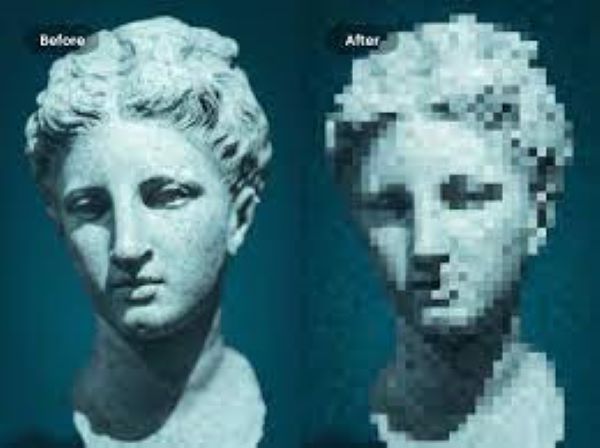 Have you ever meant to share some interesting videos with others but don't want to expose some certain parts? Or have you been afraid of letting out some private information in the videos? Then mosaic must be a need for you. By adding mosaics, you can cover something you don't want to expose and safeguard your personal information. But how to add mosaic to video? Is there any easy way for us to deal with it?
This article is promised to introduce some easy ways for you to add mosaic to your videos, including a professional tool and an online tool. With a view to offering more intimate help, specific steps will also be listed in the following parts.
Add Mosaic to Video with TunesKit AceMovi
A Powerful Software to Apply Mosaic to Video
You may want an easy software to add mosaic to videos. You may want to edit the mosaics you added to videos according to your personalized need. You may want it to be easy-to-use and it's better to be free. TunesKit AceMovi, a powerful all-in-one video editor, can satisfy all of your requirements!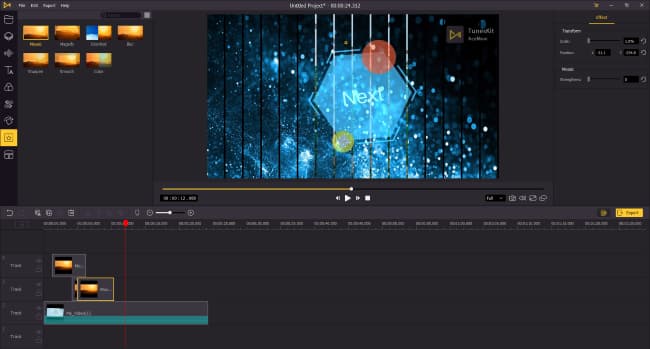 TunesKit AceMovi Video Editor is a simple yet advanced video editing software for everyone. It is endowed with multiple flexible and versatile features and a simple and intuitive user interface. You can use it to add background and stickers to your media files. Or you can detach or add background audios to your videos. What's more, AceMovi is also rich in editing resources such as texts, filters, transitions, animations and regional effects. With these wonderful resources, you can make your own movie-like videos easily. Also, as a powerful video toolkit, AceMovi supports splitting screens, snapshotting, screen recording and other functions.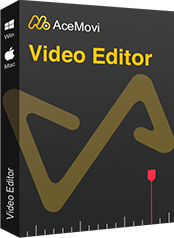 TunesKit AceMovi Video Editor
Security Verified. 5,481,347 people have downloaded it.
Advanced features that enhance your video
Multiple filters, transitions, stickers, sound effects, audio
Easy to use
Import as many videos or footage as you want
Add mosaic to video within several steps
With TunesKit AceMovi, you can easily add mosaic to video within several easy steps. Also, you are able to adjust the mosaics you've added to the videos to beautify them. For instance, you can adjust the duration time of the mosaics during the whole video playing time. You can move their positions as well. Also, the adjustment of scale and strengthens of mosaics can also be successfully achieved in TunesKit AceMovi.
Easy Steps on How to Add Mosaic to Video
Only a few minutes to take to go through the following tutorial and then you will have a clear understanding of how to add mosaic to video in TunesKit AceMovi. But before that, it is kindly informed to you to make sure that you have already installed AceMovi on your device.
Import video file to TunesKit AceMovi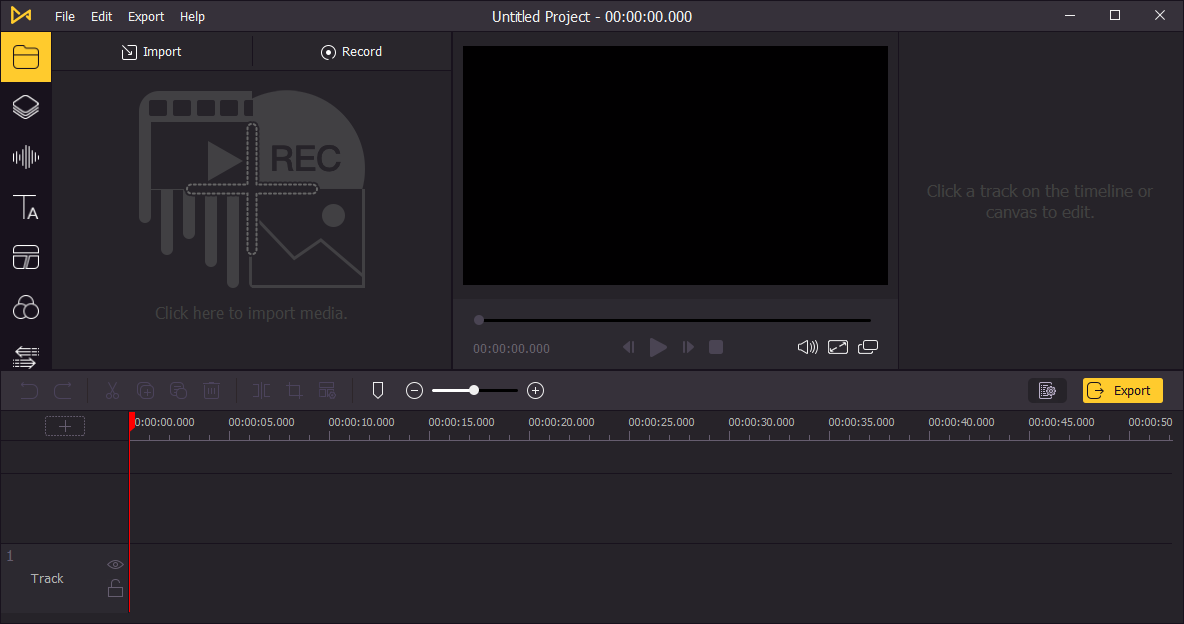 There are three available ways:
1. Open TunesKit AceMovi, click the "Import" button on the top left to import the video file and then drag it to the timeline.
2. Drag and drop the video file into the media box directly and then drag it to the timeline.
3. Drag your video to the timeline directly.
Add mosaic to video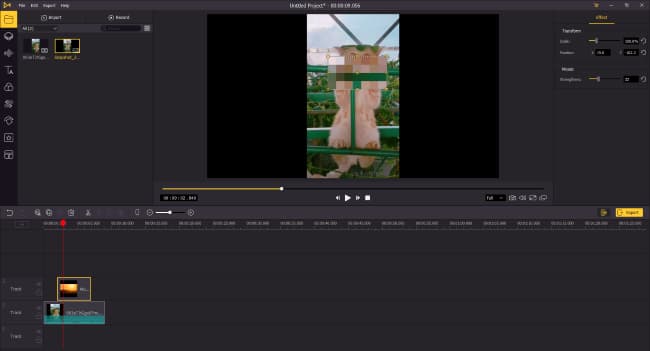 It is a very easy step. Firstly, click the "Regional" icon on the left side of the interface. Then, select "Mosaic" and drag it to the timeline. And it is done. Keep in mind that the quantity of mosaics added is not limited.
Adjust the mosaic effect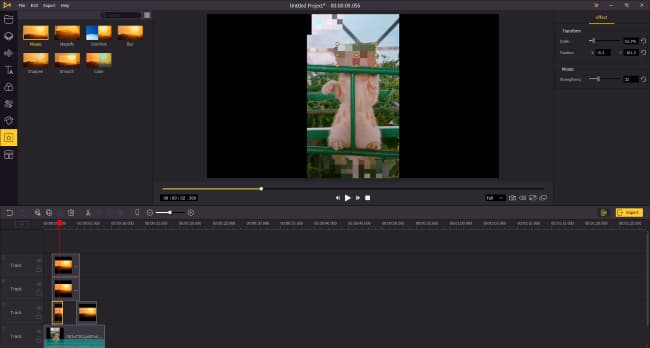 Since users may have their own unique needs, AceMovi is designed to provide several features to adjust the mosaic added to videos.
#As for position: you can adjust the position of the mosaics you've added in two ways. Select them in the preview window and move them to your desired positions. Or directly type in the settings of their positions on the right bar.
#As for duration time: directly adjust the length of the mosaics on the timeline.
#As for effects: it's also available for you to set the scale and strengthens of the mosaics on the right bar as well. Or you can directly select the mosaics in the preview window and adjust the scale of them.
In some cases, you may need more than one mosaic to apply to the same frame of the video, then you can drag several mosaics to different tracks with the same duration time, which means the mosaics here are arranged vertically in the timeline.
Export videos with mosaics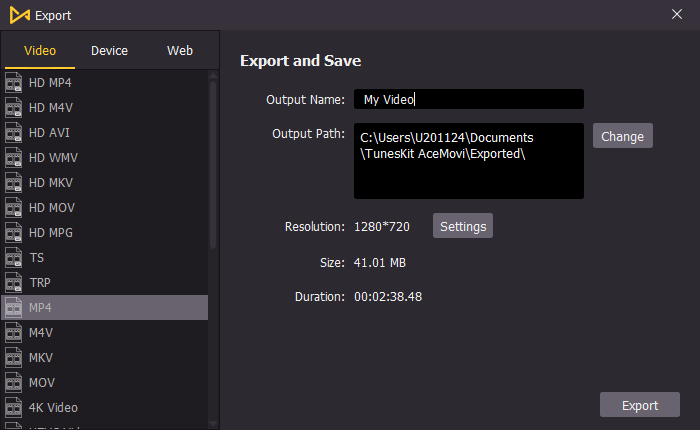 When you finish the previous steps, you can export your well-editing video and share it with your friends. Click the "Export" button on the middle right and choose the export format. There are a lot of export formats supported. Also, you can edit the name of your video file and choose the saving position. The last thing, don't forget to preview your video before exporting to make sure that everything is OK.
Add Mosaic to Video Online with a Free Tool
Here I will share with you a tool to add mosaic to video online. FlexClip, an amazing online video maker, is a simple yet multi-functional video tool for people to create and animate videos for free. It is OK for you to add mosaic to video free with FlexClip. The steps are as follows:
Step 1. Open FlexClip.com and click the button "start from scratch".
Step 2. Import video file by dragging it to the media box and add it to the storyboard on the bottom left. Or you can click the "+" icon in the storyboard directly.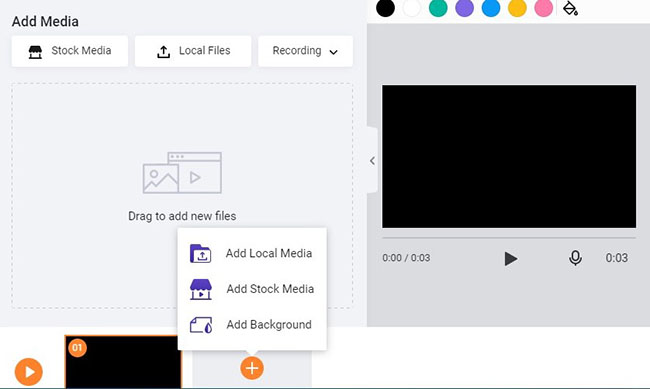 Step 3. Click the "Element" button on the left bar and type in "mosaic" in the search bar.
Step 4. Choose the mosaics you need and drag them to your video on the right.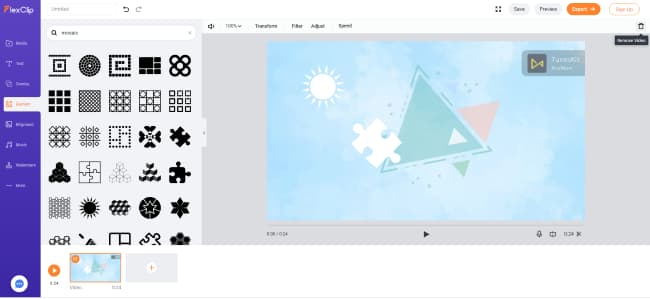 Step 5. Adjust the mosaics such as their opacities, positions and scales.
Step 6. Click the "export" button on the top right to export the video.
Though you can enjoy adding mosaic to your videos online with FlexClip, some drawbacks of this online website also need to be mentioned. The adjustments of mosaics are very limited. You can't set their time so they will be there during all the playing time. Also, you need to sign up with your Google or Facebook account or Email to export and save the videos with mosaics.
Summary
So far, you have learned two easy ways to add mosaics to your videos and adjust them according to your customized need. And both of them are easy to operate. And you may also notice that TunesKit AceMovi provides more features to match users' multiple needs on the whole. You can go to give it a try and hope that it can reach to your expectation.