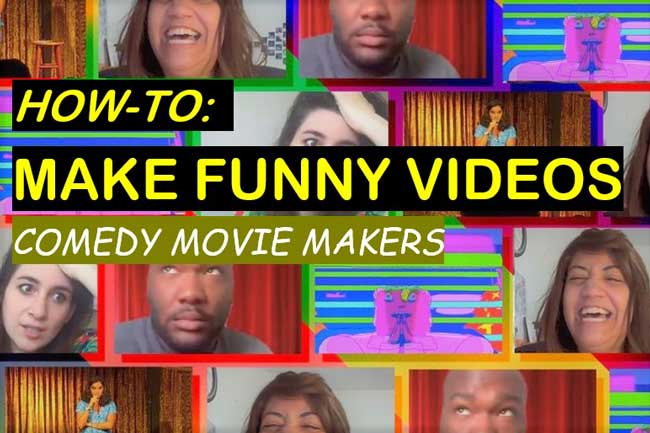 Have you ever seen a hilarious imitating video, a diverting video in which animals are making wacky gestures, faces, and chatters, or a funny video compilation for friends' birthday and wedding? I think it must be yes for all of us funny video lovers! But how do we make a funny video by ourselves? What kind of funny projects, effects, and features can we find and use within the funny video editors?
Bingo! If you're still concerned with those problems and want to create personalized and professional funny movies, just follow the below basic tutorials and pieces of advice referring to the best funny video editors, captivating video themes, and super-funny content which are allowed to be downloaded in minutes or uploaded on YouTube, Facebook (Meta), and Vimeo without any hassle.
Ⅰ How to Make a Funny Video with the Best Funny Moviemaker for PC & Mac- AceMovi Video Editor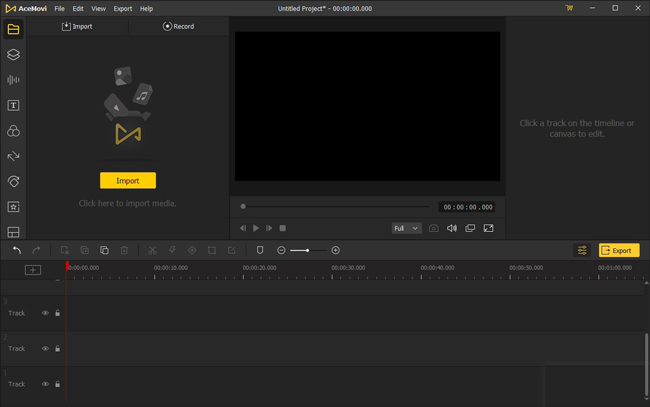 Providing a set of funny video tools and effects, AceMovi Funny Video Editor is designed with clutter-free item trays, so it's very easy to apply joyful stickers/texts/filters/transitions to create a funny slideshow with photos, add amusing voice-over, insert mischievous face-off mosaic, and more.
AceMovi is both popular as a video editor and recorder, so it's effortless for users to record any video & audio on the screen. Additionally, AecMovi plays the role of YouTube uploader as well, so you can post funny videos on YouTube anytime quickly.
Want to make a funny birthday video? In the following, we'll take birthday as the theme to create a funny birthday slideshow with photos by using AceMovi Video Editor. Here we go!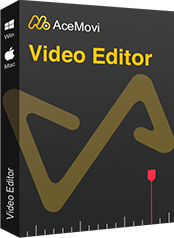 Key Features of AceMovi Video Editor
Security Verified. 5,481,347 people have downloaded it.
Pro:

Funny videos: easy-to-grasp steps & all-sided tutorials
UI: Clean interface & effortless process
Video genres: tons of filters, texts, music, & animations
Advanced features: Pip, spli-screen, and Regional, etc.
Good compatibility: downloaded on almost all the PC and Mac
Cons:

Trial version:Little watermark printed (but cost-efficient)
Import Funny Birthday Thumbnails
Drag-&-drop the funny video clips to the timeline from desktop or other files is the easiest way to import. Also, you can likewise click on the "Import" and "Add to Timeline" tabs.
[Note] See that Lock sign in the Track? If you press Track 1, it will be fixed up, so the clips will be added to Track 2.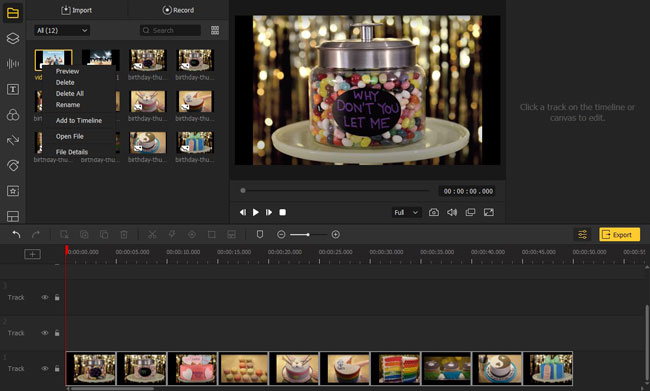 Touch Up the Video with Funny Elements
An abundance of funny video genres is contained in AceMovi: 200+ stickers, 25+ background music, & 50+ static & dynamic texts, and more. All of them are built-in for free, in the birthday video, try to add some elements to the new Track as you want and then customize their edges to make the Tracks fit.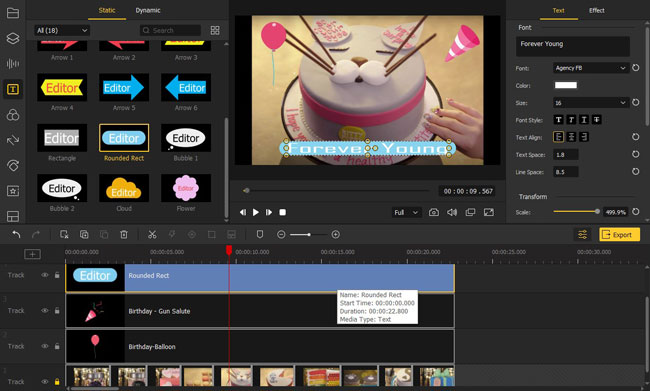 Apply Funny Video Transitions
For better visual effect, we should add transitions between adjacent video thumbnails. In the process of birthday video making, we added the Wipe Left into the clips that shot at the same scene, and added the Col Whisk when the scene changes.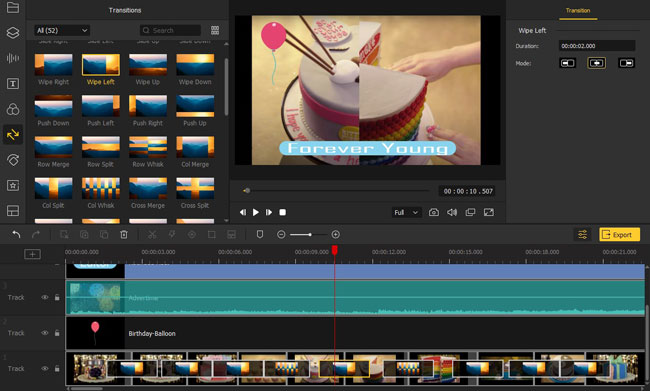 Export & Share Your Funny Video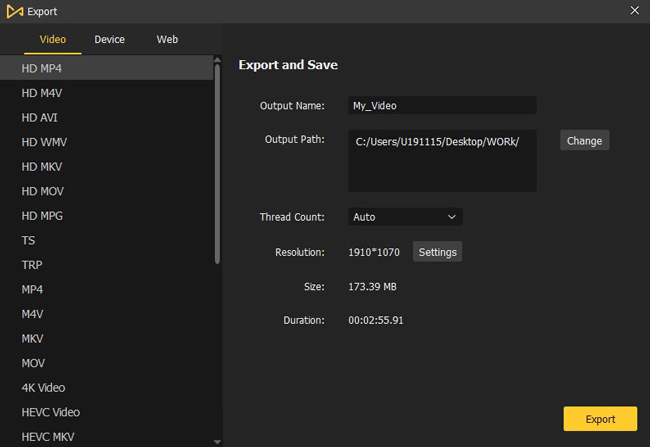 Now, we've made a brilliant funny birthday video with AceMovi in a few minutes. You can download it in three kinds of video formats – Video, Device, & Web.
Video: Original/HD (MP4, M4V, AVI, WMV, MKV, MOV, MPG), TS, TRP, 4K Video, HEVC Video & MKV, MPEG-1, MPEG-2, DivX, DV, DVD-Video, 3GP, 3GP2, WebM, ASF, OGV.
Device: iPhone, iPad, The New Paid, Apple TV, Galaxy, Huawei, Google, HTC, Sony, LG, Motorola, BlackBerry, Android, Xbox, Playstation, PSP, Nintendo, Samsung, LG, Panasonic.
Web: YouTube, Facebook, Vimeo, FLV, F4V, SWF, GIF.
Ⅱ Commonly Used Funny Video Features & Projects Recommended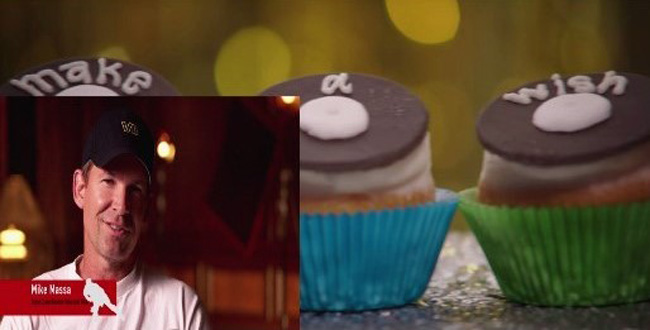 Playing several video thumbnails as a whole in a frame to tell more threads is what people usually adopt for making funny videos, we called it PIP for short.
Funny Video Advice: You can play an extra review window within the video to make it like more people are watching the video together because as you know, the smile is a pandemic that infects we human a lot.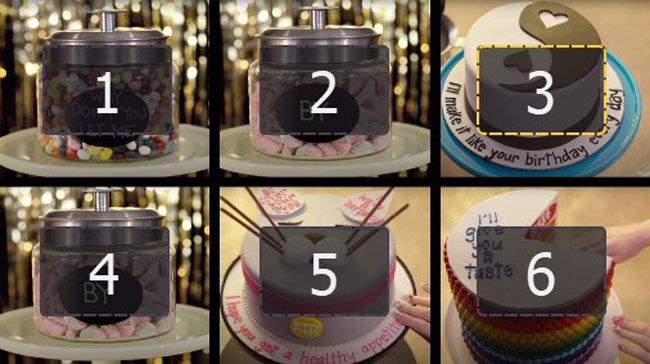 Same as PIP, right? Actually, there're differences between them. Generally, split-screen will divide the canvas into two, three, or more parts averagely, so the audiences' eyes will be attracted by the whole funny video at the same time. By AceMovi, up to now, 34 types of the split-screen are assembled in the left item tray.
Funny Video Advice: I guess people are commonly unfamiliar with some animals, like the raccoon, Totoro, and marmot, so you can add animals in the video to show how they're moving, laughing, or screaming simultaneously.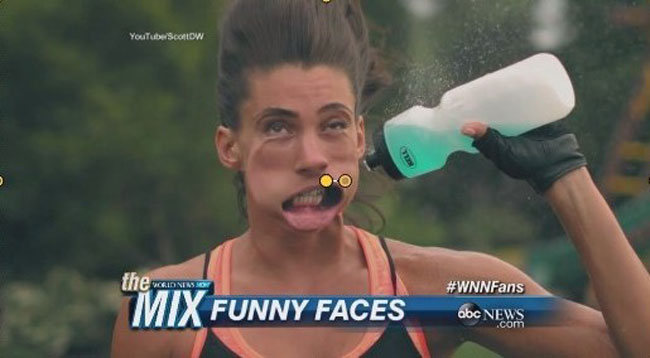 Slowing the video frames, slow-motion is created to show more details. And you're available to set the video as 0.01X, 0.05X, 0.1X, 0.25X, 0.5X normally, or just customize it at any other speed, so that even we can see the ripples of a drop of water.
Funny Video Advice: You can slow down the changing people's faces like the below image, and in my opinion, animals' actions such as the bulldog can be very funny. Conversely, AceMovi can fasten the clips as well, so can you envision some funny videos with the fast-motion?
Ⅲ Funny Makers - App & Online Funny Video Editor
1. TikTok App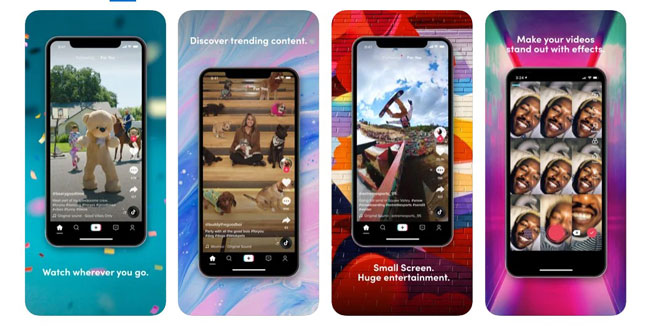 Usually, just use Tiktok as a short-form videos displayer? Not merely! Tiktok is a robust & perfect funny video maker on your mobile phone. By Tiktok, you can choose lots of ready-made special funny video effects such as Ferocious & Twisted Expression, Similarity Match, and Video Reverse, etc. And there's a shortcut of funny videos from Tiktok below. Want to have a try?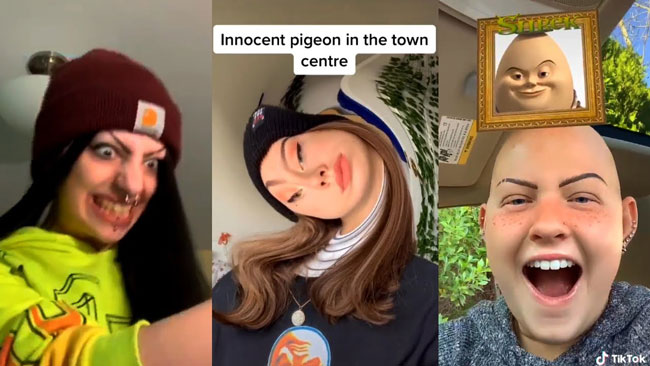 2. FlexClip Online Video Editor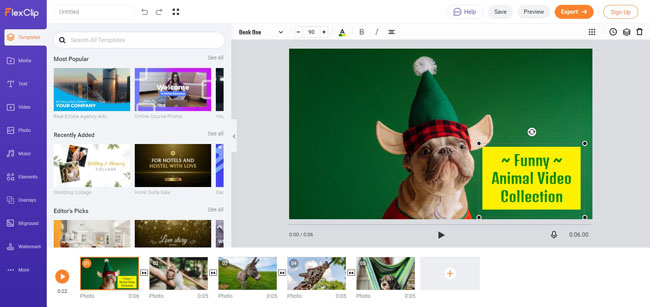 FlexClips is an online funny video editor, where you can make use of hundreds of video templates from internet. With FlexClips, you're able to add texts, video clips, photos, music, overlays, shapes, charts, and so on. Here is a picture that shows the templates of funny genres within FlexClips.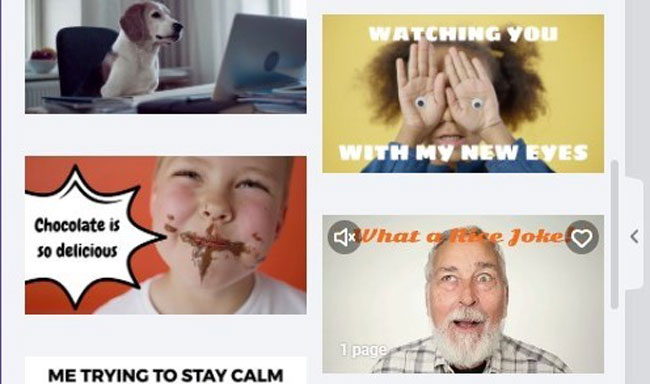 Ⅳ In General
We all believe that a funny video depends on the integrated how-to guide, good video editors, creative ideas, and funny video elements. Lastly, when it comes to the question of how to make funny videos, except for the above basic tutorials & features we've mentioned, you can download AceMovi directly to discover more.