Video material is pervasive in the digital era. We come across AVI files all the time, in anything from commercial presentations to private video blogs. For those unaware, AVI (Audio Video Interleave) is a common video file type, yet, maintaining these files may sometimes be difficult. For example, you may need to segment a big AVI movie into smaller, easier-to-manage chunks. An AVI splitter is useful in this situation. An "AVI splitter" is made to divide huge AVI files into smaller video snippets without sacrificing quality. In the current digital era, a tool like this is crucial, particularly considering the explosion of video material across many platforms. Here we will discuss some of the best AVI splitters on Windows.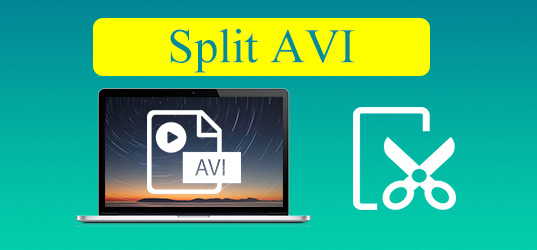 Top 1. AceMovi Video Editor
AceMovi Video Editor is undoubtedly the best AVI splitter for Windows, offering seamless video editing and splitting capabilities. Its user-friendly interface and powerful features allow users to effortlessly divide and trim AVI video files to the desired length, ensuring a smooth and efficient editing process. Whether you need to remove specific segments from a large AVI clip or merge multiple AVI files, TunesKit AceMovi does the job precisely and quickly.
AceMovi has several different special effects and is multipurpose. It can provide ordinary users with pleasing outcomes after editing. Of course, the changed files may be exported quickly—up to 60 times faster. Additionally, it supports various devices and formats and Windows and Mac operating systems. As a result, system compatibility is not a concern whether you use a Mac or Windows computer.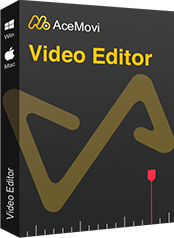 AceMovi Video Editor
Security Verified. 5,481,347 people have downloaded it.
It has a simple and intuitive interface.
You can use the free version without any restrictions.
Suitable for beginners to video editing.
A second purpose of video screening.
Strong editing tools, including the ability to divide or clip videos, change their size, length, location, and quality, and add special effects like stickers, filters, transitions, split screens, background music, and subtexts.
Supporting Mac and Windows and several export formats, including M4V, MOV, MP4, AVI, and others.
Editing and exporting video files quickly.
Top 2. Easy Video Splitter
Use the simple-to-use video editing application Easy Video Splitter to split the video. It supports WMV, MPEG, AVI, and ASF, among other formats. The scroll bats may specify precisely where you want the movie to be divided or chopped at certain points. Additionally, it has a batch-mode processing feature that lets you divide many files at once.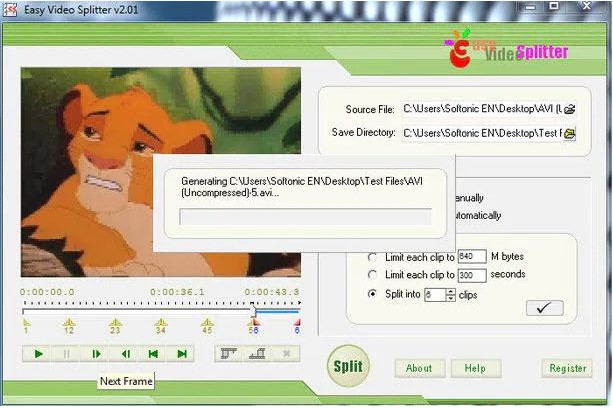 Pros:
Allows for batch processing.
Cons:
One frame at a time is the only way to fine-tune.
Top 3. Free Video Cutter Joiner
This is one of the best free AVI Splitter on Windows, allowing you to divide and join films exactly as you want. It assists in reducing the size of huge video files so that they may be quickly uploaded, saved, and shared.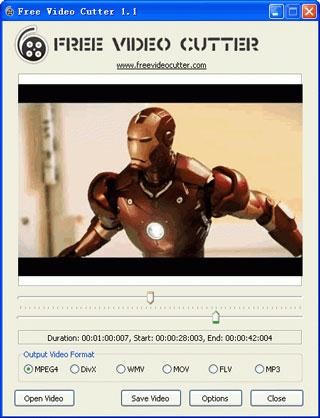 Pros:
Lossless video trimming is available.
It can play a range of audio and video formats.
It can combine videos in a variety of formats.
The rate of video trimming is pretty quick.
Cons:
It has basic trim and join functionality.
It lacks robust editing capabilities.
Top 4. MP4 Tools
The VIDEO toolbox collection of applications, including MP4 Tools, was primarily developed to edit MP4 movies. This free video splitter and joiner provide one of the greatest graphical user interfaces for processing various types of video files.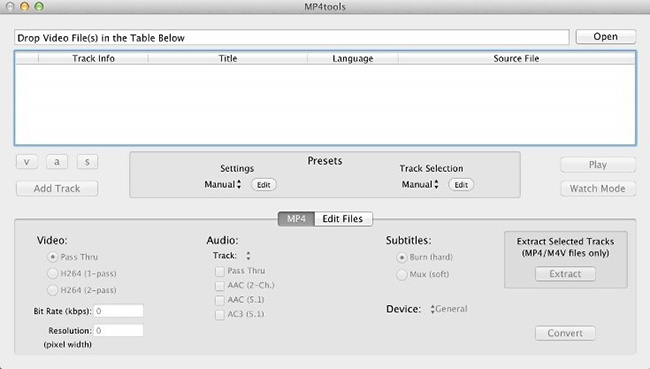 Pros:
It accommodates several video formats.
The conversion is smooth, and neither the audio nor the video need to be encoded.
Lossless conversion is provided.
Additionally, it can convert surround sound audio.
Batch conversions are also an option.
Cons:
Sometimes the characteristics are too complicated for a layperson to grasp.
It mostly functions as a video editor.
Top 5. Format Factory
Format Factory is primarily a multi-functional converter that can convert various video formats. Regarding the final output format, it provides you with a lot of possibilities. Additionally, you may copy DVD or CD material to your computer.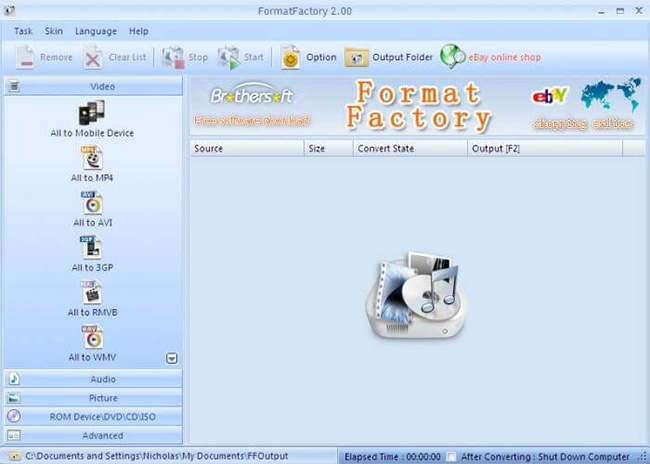 Pros:
It has a smartphone version as well.
You are guided through the many capabilities of the user-friendly interface.
It includes the simplicity of combining and dividing videos.
There are 62 distinct languages available.
Additionally, batch conversion is an option.
Cons:
Advanced editing tools are absent.
It is primarily a simple tool for those just starting who want to learn how to edit videos.
Top 6. Avidemux
Avidemux is another free video splitter that performs fundamental video editing operations like chopping and merging. Additionally, it works with most video file types, including AVI, MPEG files that are DVD compatible, MP4, ASF, etc. Place the pointer at the beginning of the movie you want to divide and click to start the software.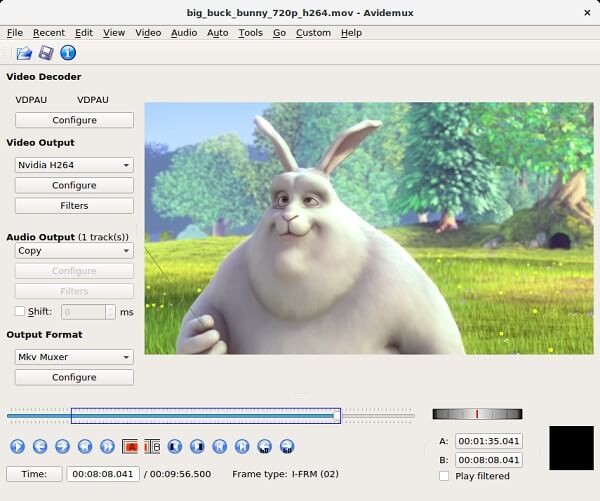 Pros:
Simple User Interface.
Practical defaults for typical output jobs.
Cons:
The performance might have been better.
Conclusion
The best AVI Splitter on Windows online will primarily rely on your unique requirements, like the size and type of video files you'll be dealing with and your degree of video editing expertise. But if you have the necessary tools and advice mentioned above, handling AVI files should be simple.
In a nutshell, the user interfaces of the video editing software are simple, especially TunesKit AceMovi Video Editor, and they'll provide you with a wealth of expertise in concept generation. Based on the facts, I hope you can determine which program suits you best.