Designed to share the short-form periods in daily life, TikTok has piqued up millions of people's passion and interest about how to make a TikTok video. For new users, it matters much how to use the video editors and by following what kind of procedure the TikTok video could be made, as well as in which way the beginners can deftly and effortlessly play around with the TikTok video capture, edit, and upload.
Guess you must be already jumping on board with us to make a piece of TikTok video. Today the walkthrough of making TikTok videos on PC and Phone will be respectively displayed in the manner of step-by-step.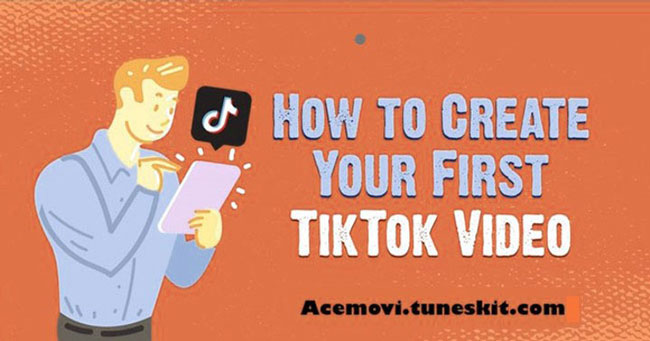 Ⅰ How to Make TikTok Video by AceMovi Video Editor
As an one-in-all video editor, AceMovi is replete with a host of powerful and wonderful functions in video processing such as video trim, capture, and filter, etc.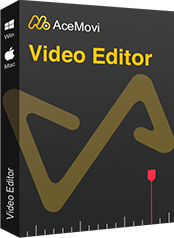 Security Verified. 5,481,347 people have downloaded it.
Make TikTok or any other video files efficiently and losslessly
Copious amounts of video effects & utilitarian features
Replete with the majority of input & output formats
Clutter-free & easy-to-grasp layout
User-friendly interface for green hands
AceMovi plays a very important role in the travel of TikTok video making on your Windows or Mac. More specifically, as a feature-rich and very user-friendly video editor, AceMovi is integrated with professional video editing and recording functions, which contains plenty of video effects, filters, and transitions, etc. and supports more than one hundred video formats, like MP4, M4V, AVI, WMV, and so on.
On AceMovi you can enjoy video editing in an easy and convenient way. And herein we got three guide steps for you to create the best TikTok video.
Download AceMovi TikTok Video Editor, and Import the Video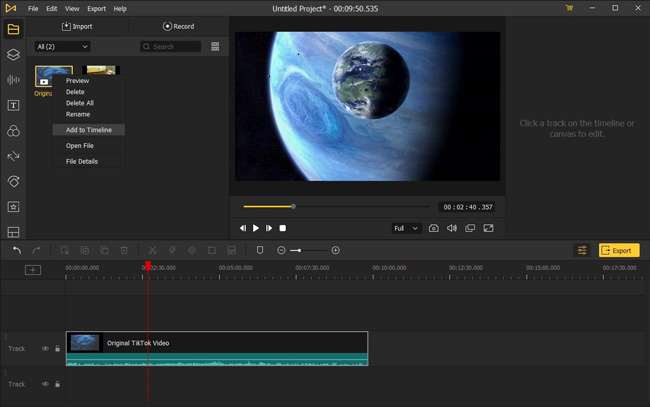 In the very beginning, you can download the AceMovi Video Editor on the official or any other available formal websites. Besides, on the official website you can enjoy the one-stop service of AceMovi products, including specification, latest information, and customer service, etc. Then install and launch it on the PC.
Two simple ways are listed below to post your video on AceMovi:
• Tap the Import icon, then click the Add to Timeline to move your video into the timeline.
• Or drag-and-drop into the timeline straightly.
Now you've finished the AceMovi download and launch, as well as video import. By the way, never worry about the video formats at all, AceMovi deals with almost all of them.
Get Started with TikTok Video Making and Save It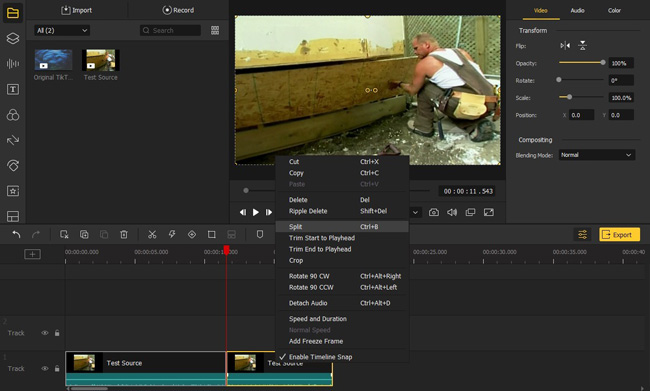 Trim your original TikTok video:
One word of caution for new users in the very first step of video editing if your video under 15s or over 60s, hence you'd better to keep the duration of your video into a minimum of 15s and a maximum of 1 minute because of TikTok video requirements.
Relax, the process of video cutting will be as easy as falling off a log. You just need to right-click the designed track and choose the split point after adjusting the red monitoring line.
Polish your original TikTok video:
To furbish the video, you can add multifarious elements, text, effects, and animations into the timeline in the left hand, like stickers, background, transitions, etc.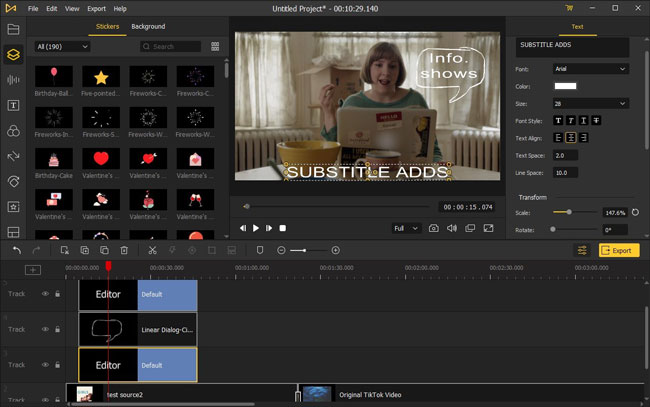 Preserve your TikTok video:
If you shut off the previous video editing by accident, it won't matter so much because AceMovi always helps you auto-save your video editing trace.
It's time to tap the Export and reap the rewards: choose the suited format of your video, like MP4, MKV, DV, AVI, or the HD version, etc., and alter the parameters such as resolution, thread count, and output name & path.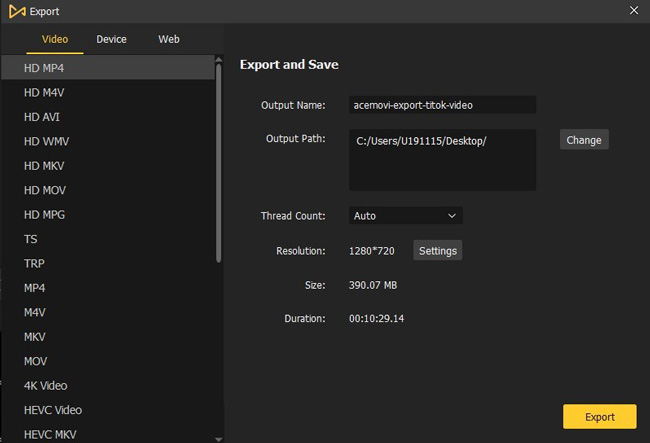 Login, and Upload the Polished Video into TikTok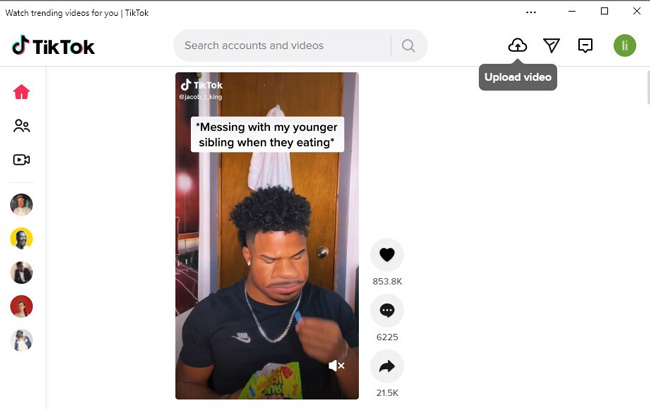 Following the former output path, then open your already-registered TikTok on PC, lastly click on the Upload Video button.
In the TikTok video uploading page, you may hold and drop your video into the posting area, and fill up the caption by adding hashtags to describe your video. Afterward, select the cover, choose the target group and the relevant set. In the end, tap on the Post to make your TikTok video uploaded successfully!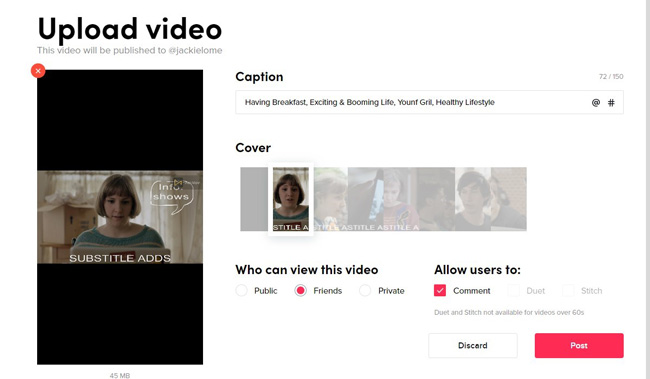 Ⅱ Make A TikTok Video on Phone (Official Way)
As beginners, feeling not portable enough to use an app on PC? Come one, we'll show you the way to make a TikTok video directly on your mobile phone.
Download, Install and Launch TikTok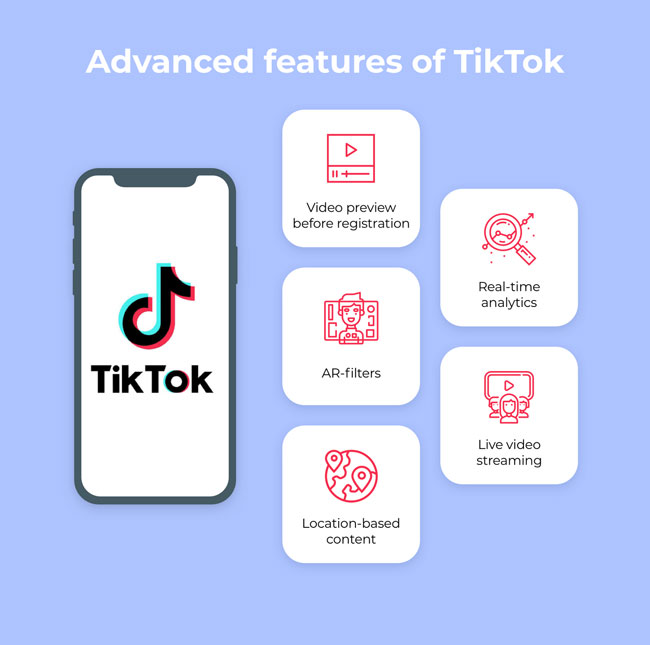 Open you application source to download the TikTok app, then install and operate it. You may log in advance before making your first TikTok video, and get acquittanced with the interface.
Capture Video and Edit It by TikTok
Shoot your original TikTok video:
Tap on the very middle button "+" to shoot your video content by the camera, or upload from the video source on the phone. Also, keep in mind you should keep that video in the 15s to 60s.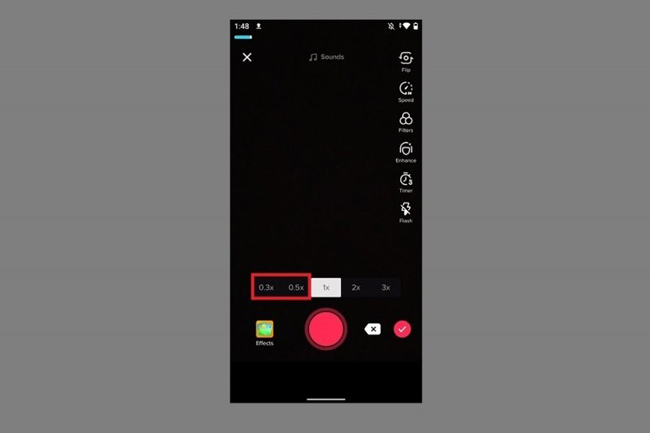 Edit your original TikTok video:
You can set the video timer, background, filters, playing speed, color, sound, etc. in different function panels. By trying the preset you can showcase the exact video effects in real-time.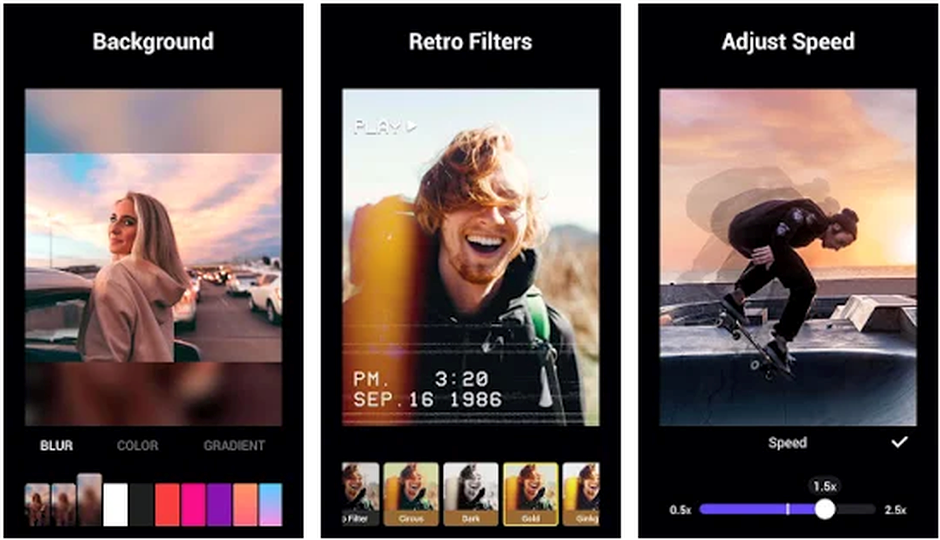 Upload the TikTok Video by Phone
A bunch of popular and relevant hashtags can be selected in the tag library, and you can decide whether or who to "@".
What's more, privacy & comment authority could be set below, along with Alow Duet, Alow Stitch, and so forth.
In addition, in TikTok sharing is all that matters. You can redirect to Instagram to upload the TikTok video also or transmit it to others via text message.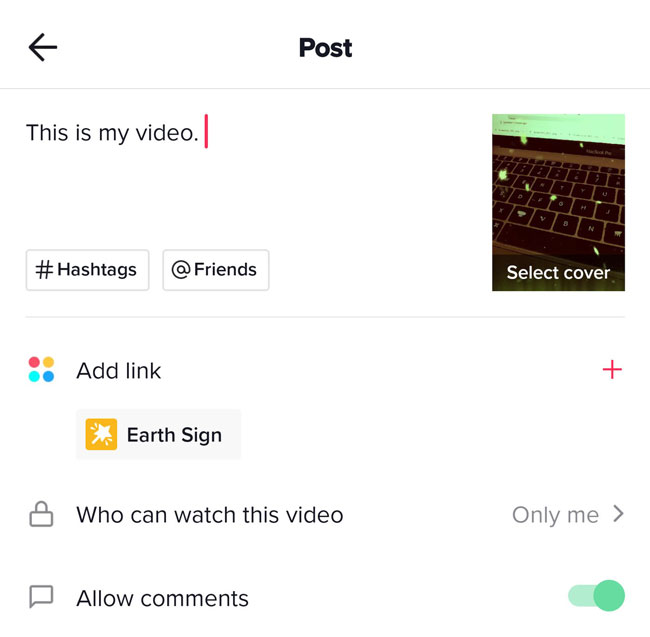 Summary
Comparatively, to make a video on TikTok, AceMovi is applied for beginners to use on PC with pragmatic video editing functions and easy-to-follow tutorials, rather than going through all the TikTok video making in such a narrow-screen mobile phone. And if your video formats are varied or uncommonly used, AceMovi must be the one you want.
When it comes to the portability and sharing channels, the TikTok application would be better. In addition, now many of the TikTok functions are royalty-free. What we recommended for new users is that if you're demanding in the quality of the TikTok video or easy-to-follow practical process, AceMovi Video Editor must be the one to get, however, if you prefer the quantities or shoot the scenes go-as-you-please, choose the TikTok application instead.