TikTok is the world's most popular short-form video sharing site!
With its incredible video features and music, the app's sound effects entice users to make and view videos. TikTok enables you to produce videos between 15 and 60 seconds in length and incorporates powerful soundtracks into your videos.
What began as a forum for entertainment and games has evolved into a severe platform for showcasing one's talent and gaining followers, money, and even stardom. These provisions have sparked heated competition among influencers in what appears to be a War of Creativity of TikTok video ideas to create an increasing number of viral-worthy videos.
Part 1. 8 TikTok Video Ideas for Beginners
Here are some TikTok ideas for beginners who are eager to make TikTok videos with funny TikTok ideas at the start. You may find it difficult to reach the threshold have no idea that can comes out. Then this post is going to make your TikTok video making more easier right now.
1. Begin Your Video with a Twist
TikTok is a fast-paced app where you must quickly capture users' attention before they swipe away from your video to view other material. If there is no action until the finish, the majority of viewers will abandon the show. Within the first few seconds, establish the tone and subject of the video so that viewers understand what they're watching.
2. Keep it as Brief as Feasible
Unless you're delivering a lengthy story that demands an entire minute of video, I'd like to recommend keeping your clips brief and concise. TikTok evaluates video quality by comparing the average duration of view time to the duration of the video. People are more likely to watch 8 seconds of a 10-second video than they are to watch 48 seconds of a minute-long video.
3. Use Trendy Music in the Background
If you use a voiceover, it's always good incorporating trendy music in your films. You are free to choose your tunes. But because TikTok is a social site where users feed off trends, it is significantly more likely that you will succeed if you use current hot songs. Always include a background tune with a narration.
*Pro-Tip* If you want to utilize your song, but TikTok does not allow it, you may just upload your audio, select a song, and set the level of the second song to zero.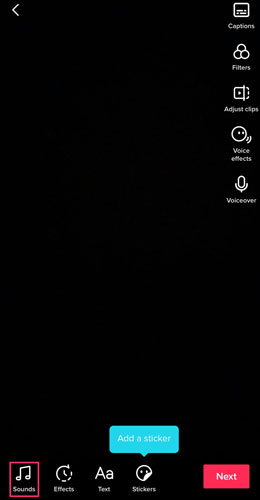 4. Share Your Thoughts, Advice, and Favorite Items
People also enjoy studying on TikTok, so if you're an expert in a particular field, create educational films to help others learn more. These are ideal for quick bullet point films, with text above the screen directing the user through the mini-lesson. Similarly, because people enjoy buying on TikTok, sharing favorite products is a straightforward method to acquire traction (and monetize).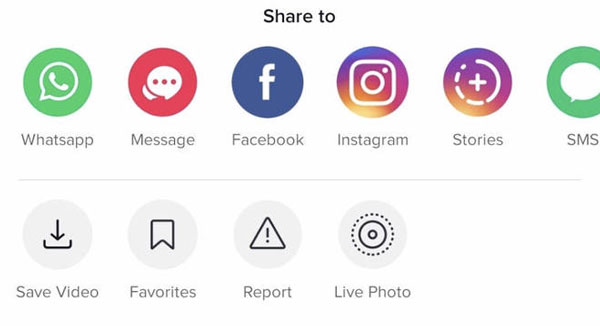 5. Always Include a Compelling Call to Action
This, I believe, is one of the most critical factors that will help a video go viral and help you increase your following. What good is a video with 5 million views if it only generates 2000 followers? To begin, when TikTok notices a large number of people commenting, loving, or following a video, it will organically promote it to a larger audience.
As a result, it's beneficial to include a call to action in your caption and after your video, such as "like for part 2" or "follow for more". Naturally, you'll need a great video to make this work, but adding a powerful CTA to a video can be the difference between 1 million views and thousand new followers and 10 million views and 10 thousand new followers. I'd recommend that your CTA is at least a few seconds long to allow viewers to follow along before moving on to the following video.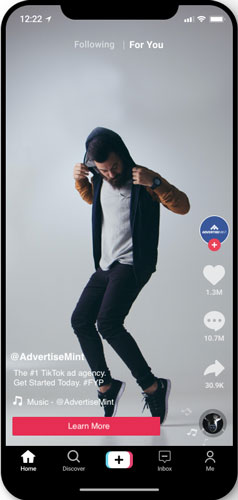 6. Include Odd Details to Gain People's Interest
If there's one thing I've learned from my most viral video, it's that people enjoy commenting on random aspects of the video.
People enjoy discovering minor features in videos that are not the primary focus and commenting on them. As I previously stated, the more comments you receive, the more likely your post will go viral. Therefore, the more random details you can provide for people to comment on, the more likely you will receive comments.
A straightforward option is to wear something extraordinary/weird in your video and have everyone inquire where you got it, but you could do this in various ways.
7. Leave Some Unsolved Questions
This is critical for generating comments, which will help you go viral on TikTok. If you're posting a video and anticipate an obvious inquiry, DO NOT EXPLAIN IT. This will generate a flood of comments and aid in the success of your video.
8. Participate in TikTok Challenges
While challenges can be somewhat ludicrous, they can also be quite enjoyable. The drinking tea while holding it to your breast challenge, the Dream Feet dance challenge, and the Superstar Mix Dance Challenge are just a few of the most prevalent challenges on TikTok.
Participating in these prevalent challenges will undoubtedly enhance your visibility on TikTok, as this is what most people are watching. You may even discover that your video has been included in the recommended watch list. Bear in mind that your footage for these tasks should be unique from everyone else's.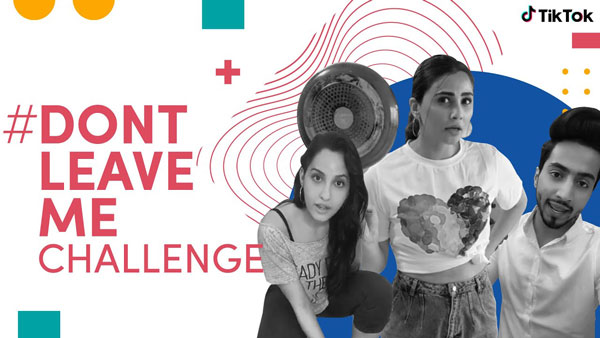 Bonus Tips
A good influencer on any network, including TikTok, should have consistent material. This indicates that you should upload videos daily or weekly. It is recommended that you do not go more than 2-3 days without funny TikTok content ideas. Because TikTok users' attention spans can be pretty short, you must work extra hard to maintain your follower's interest.
Regular material that keeps your audience smiling, engaged, or entertained is the best approach to grow a sizable following gradually. It's prudent for you to establish a schedule and deadlines for yourself as well.
Best TikTok Video Editor - TunesKit AceMovi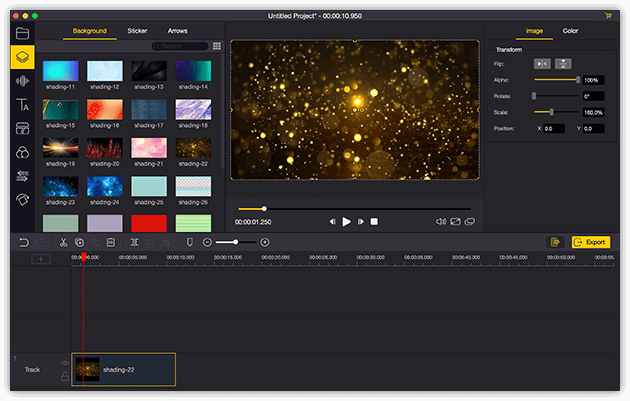 TunesKit AceMovi Video Editor is a powerful video editor equipped with various effects and transitions. It enables you to manage and change movies by arranging various video clips, audio tracks, and text and applying enhancements to create an enthralling, capable assessment film instantly. It is almost undoubtedly exceptional in comparison to other video editing tools. Additionally, it includes a webcam recorder, making it simple to record yourself and then edit the recording with introductions. This is one of the most feature-rich video editing software applications available.
The intuitive interface includes all the effects and tools necessary to enhance your video. By adding effects and music to your video, you may simply create a TikTok video and submit it without restriction with this application.
This is the best video editing program for creating your unique videos, and TikTok edits continuously and effectively on both PC and Mac.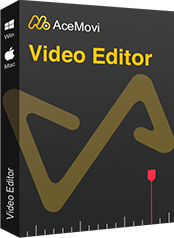 TunesKit AceMovi Video Editor
Security Verified. 5,481,347 people have downloaded it.
Basic and advanced features that make your TikTok video fascinating
Supports multiple import and export video formats that fit with TikTok
Easy to operate for beginners and with a user-friendly interface
Enable to edit TikTok video easily within few clicks
Conclusion
These are just a few of the inspired ideas you may use to create compelling content for your TikTok fans. Contrary to popular belief, creativity knows no limitations. It's all about coming up with the most incredible ideas to create amazing TikTok videos ideas that will help you grow your following and fan base. Experiment with several styles, and you may discover something genuinely distinctive that will give you celebrity status on this renowned social media network.