YouTube intro maker is the fastest and straightforward procedure to introduce yourself without exerting much time and effort. The excellent news is that you do not need prior knowledge of animation or video editing.
Making a professional intro video is no longer a skilled task. Online sites are offering ready-made templates and tools that you can use to create mesmerizing intro videos. Today, you will look at the 11 best tools that you can use to create the intro for YouTube.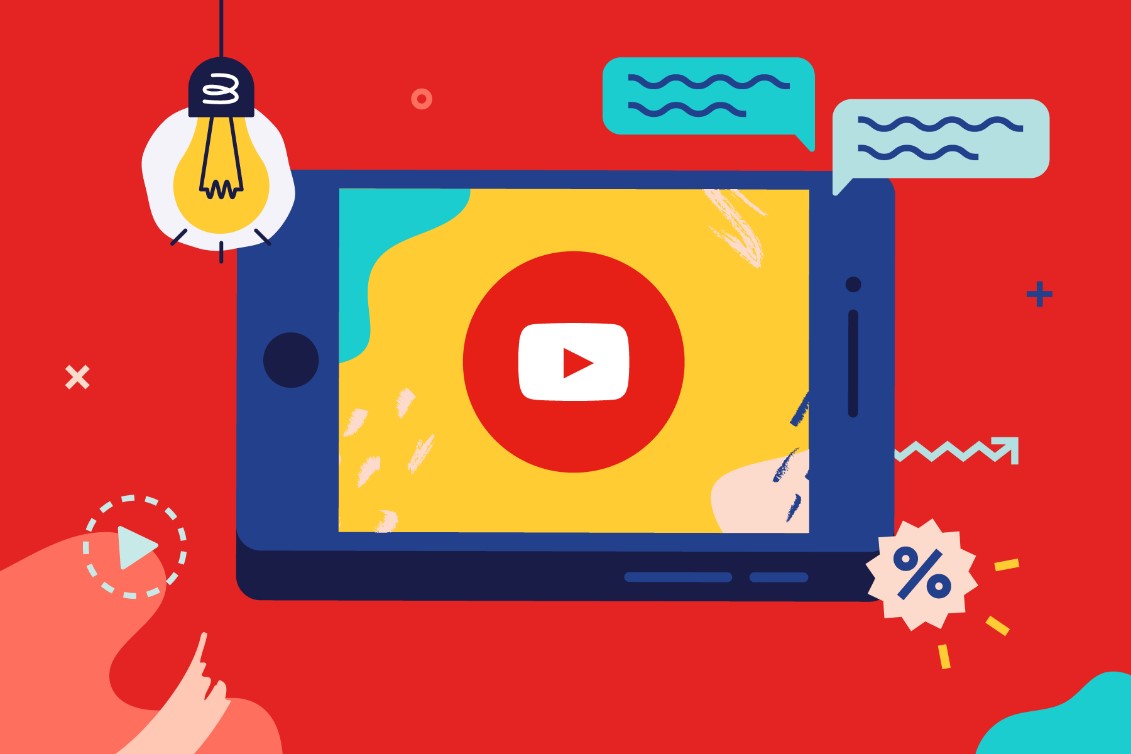 1. The Recommended YouTube Intro Video Maker – TunesKit AceMovi
If you are worried about how to make a YouTube intro, then look no further than TunesKit AceMovi. The reason why the software has become popular is because of the simplicity and features.
Compared with other products in the video editing arena, the tool allows you to create the best of the intro videos you need for your company or channel. The intuitive interface and powerful options help you create mesmerizing videos for YouTube. Additionally, the editor allows you to record the screen or import an existing video to process further.
There are many more options than you can explore to create an incredible YouTube intro video. Another benefit of using the program is the ability to save a video clipping in any format. Further, you can share it to your online YouTube channel and other media sites with ease.
AceMovi does not ask you to possess professional skills. You can quickly get on with the editing program and make excellent YouTube intro videos.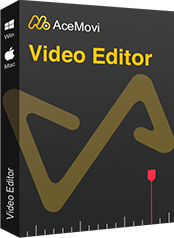 TunesKit AceMovi Video Editor
Security Verified. 5,481,347 people have downloaded it.
Create and edit YouTube intro videos with ease
Provide tons of useful basic and advanced editing features
Enable you to record the computer screen with high quality
Offer a lot of flexible output options including YouTube
User-friendly interface and clear navigation
How TunesKit AceMovi Will Help in Creating YouTube Intro Videos?
The following guide answers how to make a YouTube intro video, where you will be using TunesKit AceMovi editor. Before proceeding with the steps, ensure that you have installed the correct version of AceMovi on the computer.
Add Files to AceMovi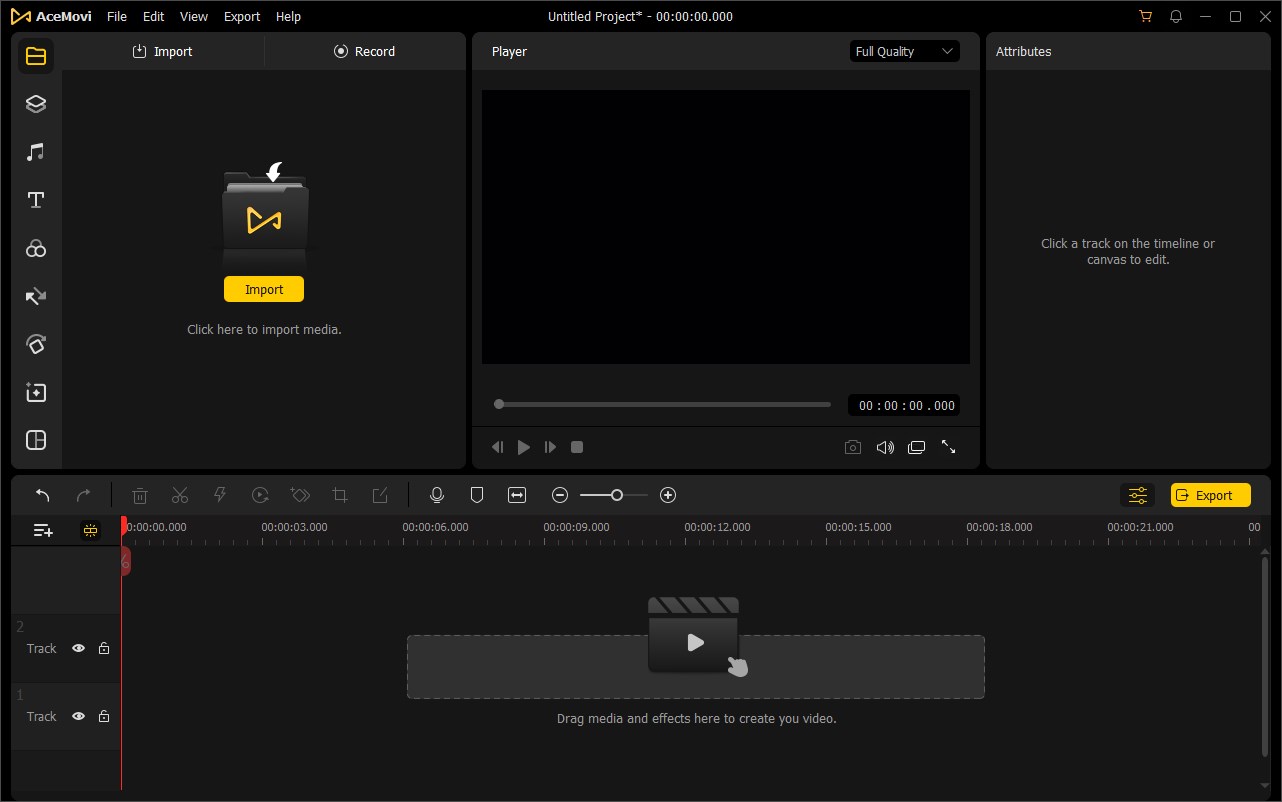 Launch the software by clicking the icon from the desktop. AceMovi YouTube intro maker software opens, and you will notice two options in the menu: Record and Import. If there is an existing video that you like to edit, you can choose the import button or click the record button to record the screen. The recorded video adds to the media folder automatically.
Edit the Media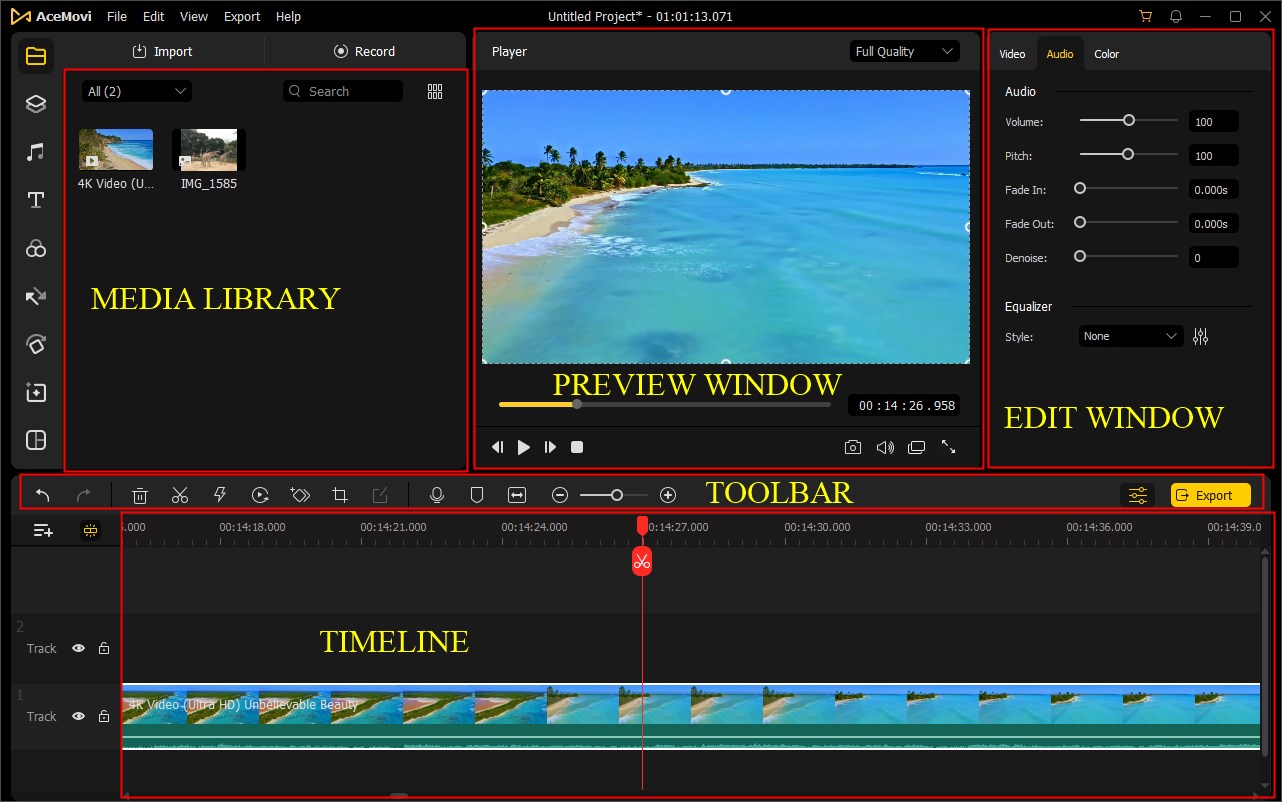 You will find the media library on the left side of the interface. You can click the folder icon to open it and select a video, image, audio, etc. You will notice the Timeline at the bottom of the screen. It will have multiple tracks where you can add numerous video and music tracks. It is here that you will edit your video.
You have the toolbar located in between the media library and Timeline. It consists of the basic editing operations that you can perform. The center is the preview window, where you can view the instant preview of the project. You can click the settings icon to change other parameters related to the video.
Export to Computer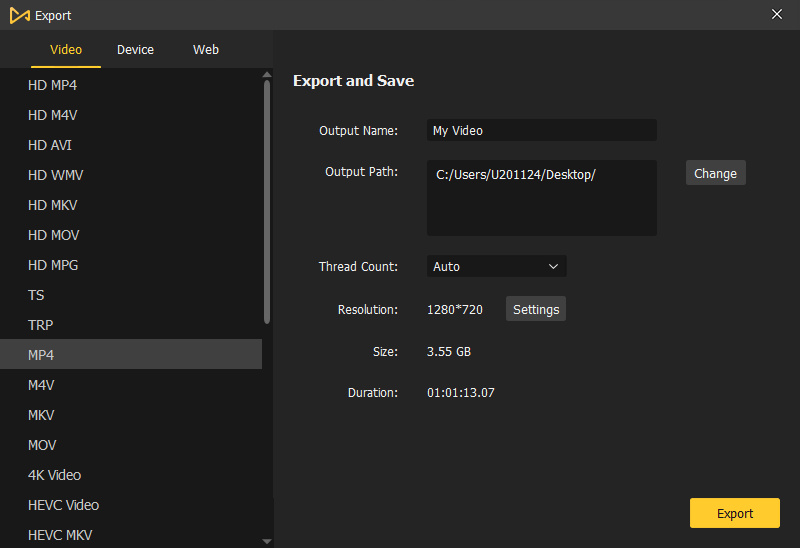 Once the editing is complete, you can export the project into desired output video format. Click the Export button to see the options available and pick the desired format. You can further share the video to all the video platforms such as YouTube, Facebook, Vimeo, and more.
2. Renderforest
Renderforest is the best YouTube intro maker. You can use it to create innovative intro videos for your YouTube channel. You can use the free editor to make various clippings, animations and experiment with the options provided for images, texts, and logos.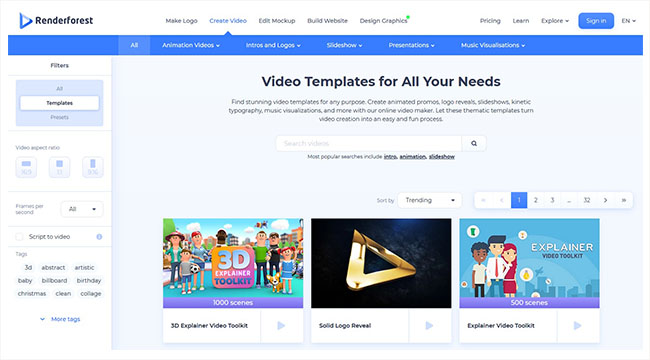 Pros:
It has a good collection of images, animations, and templates.
Easy to use and navigate through the software.
You can edit and change the animation speed, lighting, and more.
Cons:
You must pay a high price to unlock premium features.
New users can find the interface a bit troubling.
You will have a watermark of the software for free videos.
3. Biteable
Biteable is another YouTube intro maker and has both free and premium versions. However, choosing the free version is an excellent way to make YouTube channel intro videos. For a one-month plan, you get five video projects and 1GB storage space.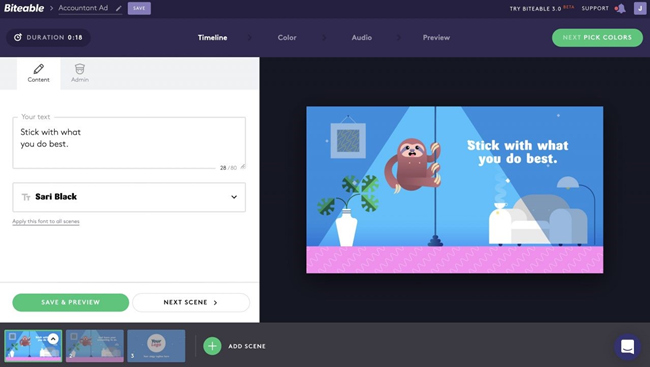 Pros:
Simple to move across the program.
Plenty of features to make a video in the free version.
Professional-grade quality videos.
Cons:
It does not have a 3D option.
Watermark appears for free version videos.
Very few customization options.
4. Filmora
Filmora is YouTube intro maker software from Wondershare. You can edit videos online with the amazing features it possesses. It has a great collection of templates, effects, animation, filters, and more. You can drag and drop to create eye-catching intro videos for YouTube and other video websites.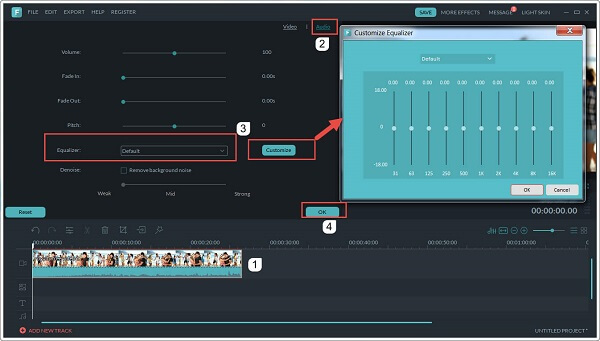 Pros:
Advanced and upgraded customization options.
Plenty of features, transitions, effects, and more.
A mobile application is also available.
Cons:
The premium version is expensive.
New users will find navigation challenging.
5. Panzoid
Panzoid is the oldest free video editing tool, especially for intro videos. It established itself as a genuine software that helps users in creating incredible intro videos. It has a wide variety of templates, options, customizations, animations, and more.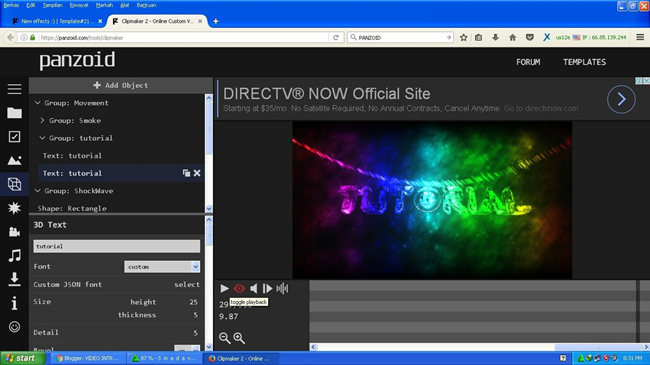 Pros:
It has a broader collection of templates, transitions, and background editing features.
It has customizable templates.
The software is free to use.
Cons:
The animation options are fewer.
The user interface is not friendly.
You will feel outdated because it is the oldest video intro maker.
6. IntroCave
IntroCave answers the question of how to make a YouTube intro video. It is the best in terms of creating logos, intro, and outro creations. There are plenty of professional templates along with different features and options to edit videos.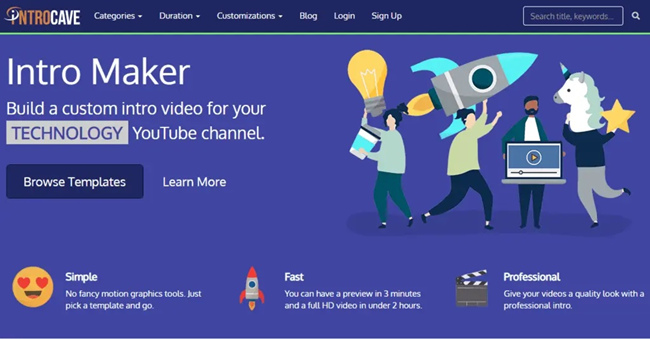 Pros:
It has a good collection of professional templates.
You can add external MP3 files for your channel intro.
You can also create a channel logo with the software.
Cons:
The free version displays the watermark on the videos.
Only the premium version saves a project in high-quality output.
7. IntroMaker
IntroMaker is a lesser-known YouTube intro video maker. It is the right one if you want customized HD and 3D videos for your channel.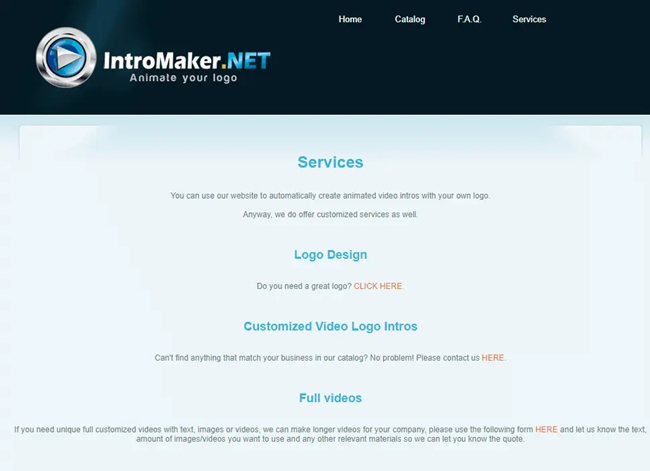 Pros:
You can create an intro video with few simple steps.
You can create HD videos for free.
The interface is clean and comfortable, with all the essential options on the screen.
Cons:
The free version has limited templates.
You must pay for a template you use.
It requires a paid membership to create a 3D video.
8. Flixpress
Flixpress is a cheaper YouTube intro maker software compared to the others. It is a cloud-based tool, which allows you to access it from anywhere. You need a premium version to create compelling videos.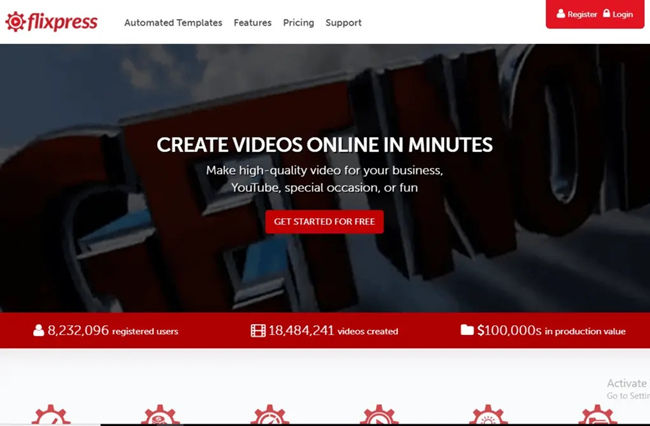 Pros:
It is a cloud-based editing tool.
Cheaper than other intro makers.
You can create an intro video using the drag and drop feature.
Cons:
The free version imprints the watermark.
The paid version helps unlock effective features.
The free version has limited options.
9. LviPid
LviPid is an excellent tool for beginners who are looking to create cool and funky videos. The limited options make it useful for creating excellent intro videos. You can create a video in three simple steps without the need for much editing.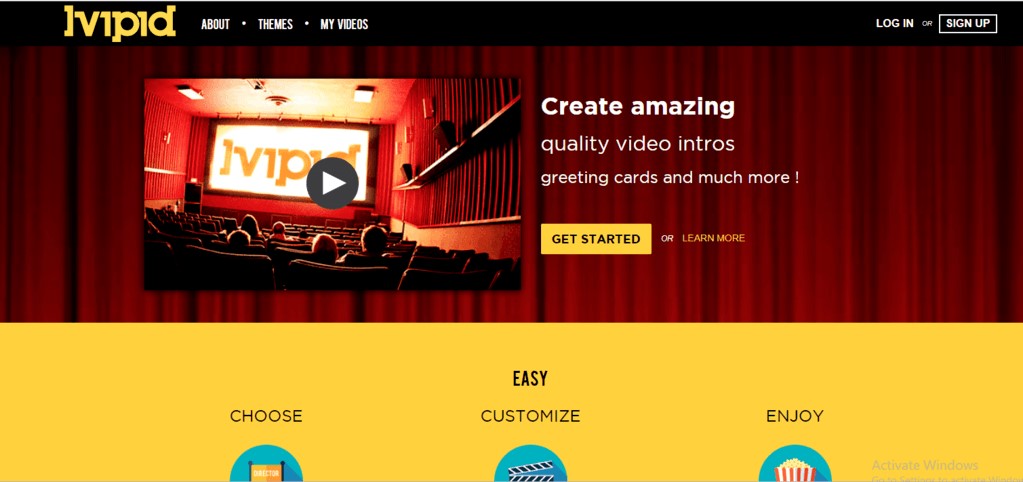 Pros:
It has a straightforward user interface.
You can create a video using three simple steps.
You can store your content on the cloud.
Cons:
It has limited animations and templates.
It is not useful for creating professional videos.
You have to pay money for a full HD video.
10. VideoBolt
How to make a YouTube intro video? The answer to this is using VideoBolt. It is an excellent tool for seasoned creators because of its convenience. However, you must make payment to develop excellent videos by unlocking premium features.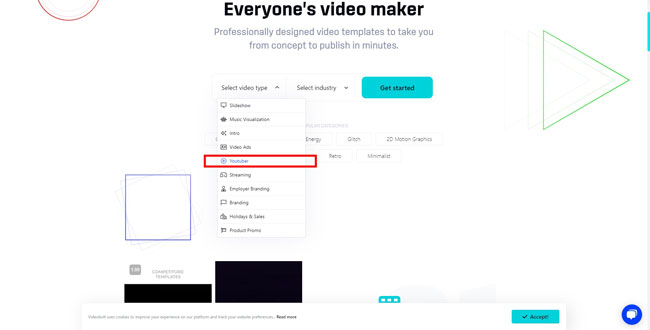 Pros:
You can navigate quickly.
It has an excellent user interface.
It has a fantastic collection of effects and templates.
It is the right tool for seasoned video creators.
Cons:
The paid version is expensive.
It does not have a proper tutorial.
11. Wideo
Wideo is a simple intro maker for creating YouTube intro videos. It is affordable and handy. If you do not know video editing, it is the right tool for you to develop innovative intro videos. You will also receive a free trial for seven days.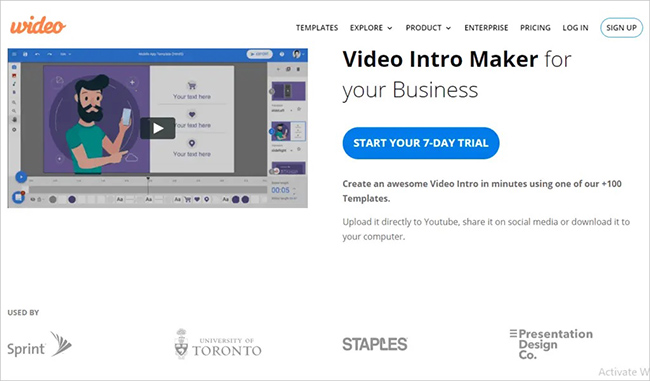 Pros:
You have seven days of a free trial.
You can create cartoon animated videos.
It has a simple user interface.
Cons:
You cannot download videos during the free trial.
It is not suitable for professionals.
Conclusion
As you have learned about the best YouTube intro maker software, pick the right one that suits your needs and create innovative intro videos for your channel. Use your imagination along with the options provided by the intro maker software to make a powerful video for your YouTube channel.
You would need the best tool to create a fabulous short clipping that you like to present at the beginning of your vlog. The answer is the AceMovi, as it is a one-stop solution. And the program is easy to use, anyone can quickly learn how to use it in a short time.