Different from rotating a clip into 45°, 90°, or 180° degrees and the visual angles will be changed altogether, making a video flipped means mirroring all the inside characters, shapes, and motions. You may want to flip your clips to be unique or try to fix the misplaced video files into normal. That's it! In today's sharing, we're going to introduce the four simplest ways to flip a video in Windows, Mac, and iPhone. Furthermore, you can rely on those software and apps to apply cooler features and VFX to your content. Let's get the ball rolling!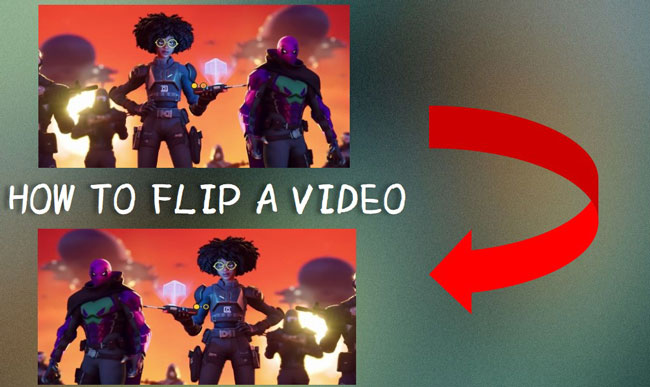 How to Flip a Video in Windows and Mac - AceMovi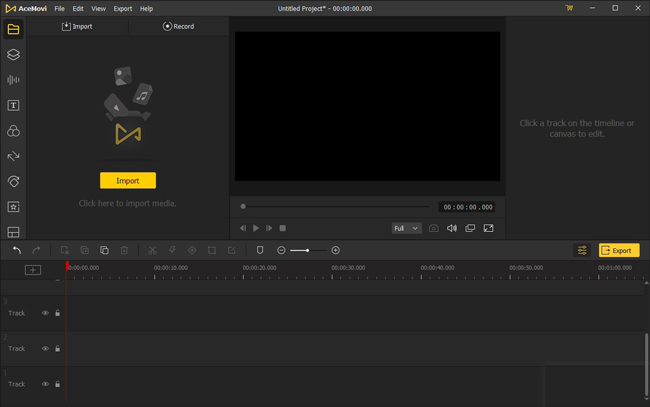 AceMovi is an all-in-one video editing software downloaded for Windows and Mac. It's designed with built-in video templates for social media, such as YouTube (16:9), TikTok (9:16), Instagram Portrait (4:5), and more. In other words, you can crop and save any dimension of a clip with AceMovi at a very high speed.
Apart from flipping videos 180 degrees, you can use AceMovi to rotate videos into your wanted values from 0 to 360. Moreover, you have quick access to add subtitles, images, transitions, filters, overlays, and animations. All the features are free on the trial version and you can download the trial version below.
AceMovi Video Flipper
It's compatible with low-end Windows and Mac
Change video aspect ratio to your wanted degrees
MP4, AVI, DivX, WMV, and more formats included
Easy-to-use and trackless timeline and UI
A plethora of stickers and texts to video
The trial version is to be downloaded free on PCs
AceMovi Video Guides: How to Flip a Video with One Click
First thing first, you need to import your files to the timeline. You can drop the files under the track area directly, or click the button "Import" and right-click those clips to add them to the timeline.
Go to Flip Videos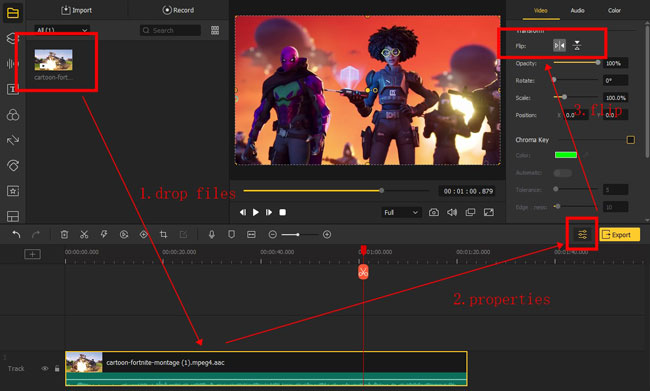 You need to pick on the clip, then switch on the "Properties" panel on your right hand. When you see the settings, just click the button in the rear. The first button is set to flip your video horizontally while the second vertically.
Export Your Flipped Files
All the video and audio formats can be converted into your wanted aspect ratio and resolutions in AceMovi. There is a limit that you need to upgrade to the premium version so that the AceMovi watermarks will be removed completely.
How to Flip a Video on iPhone in iMovie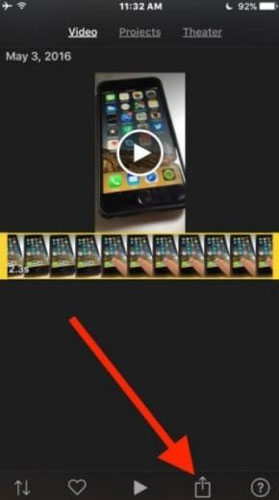 Want to figure out how to flip a video in iMovie? This is a tool for Mac and iPhones and was pre-installed on your devices. It's cross-platform and watermark-free for all licenses. By comparison, flipping your clips in iMovie is easier than many tools because of its easiness and softness, like Final Cut Pro. When it comes to uploading files into iMovie, you can click the button on the screen bluntly.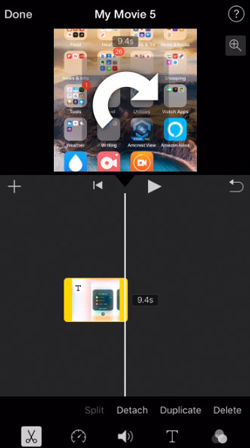 When you see the user interface, you need to press and hold with both fingers to rotate the window. A rotating icon will be displayed on the screen. You can make the right rotation degree as you want. In the final step, click the "Done" button in the left upper place, then you can select the output resolution, quality, bitrate, format, and aspect ratio.
How to Flip a Video in Adobe Premiere Pro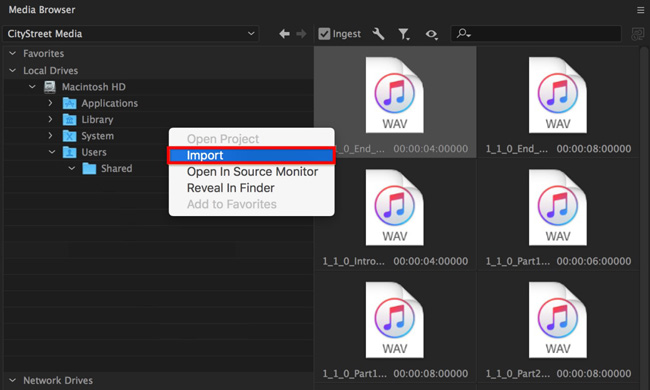 If you are intrigued by the method to flip a video professionally and effectively. I must say that the Premiere Pro released by Adobe company can be your well-content option. It's robust and quick in processing HD clips while you can set meticulous settings to fine-tune the footage. There is a Media Browser to help you set up a new project, import files, and classify different results. You can upload files to the browser firsthand.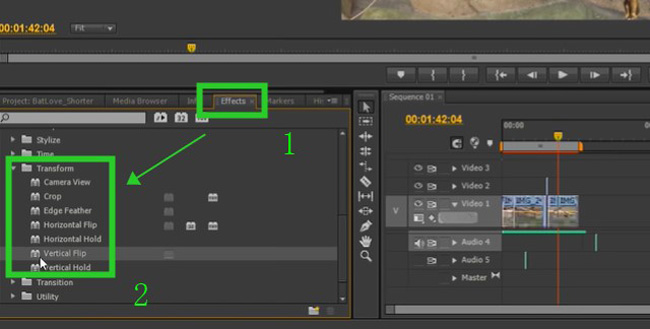 Many users found Premiere Pro intricate to use because of the interface and toolbar. But you will learn how to flip a video 180 degrees in Premiere Pro here. You should go to the Effects panel in your left hand, then click to apply the "Transform" and "Vertical Clip" or "Horizontal Clip".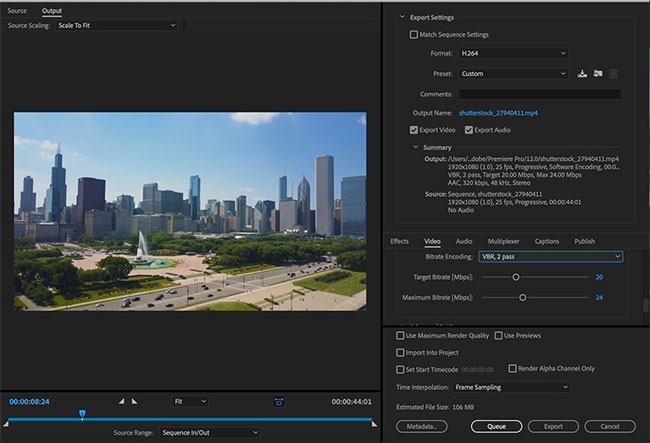 Next up, you can export the flipped files from Premiere Pro. The output parameters include format, preset, comment, bitrate encoding, codec, resolution, and many more. Apart from that, audio settings can be processed by this panel as well.
How to Flip and Save a Video in VLC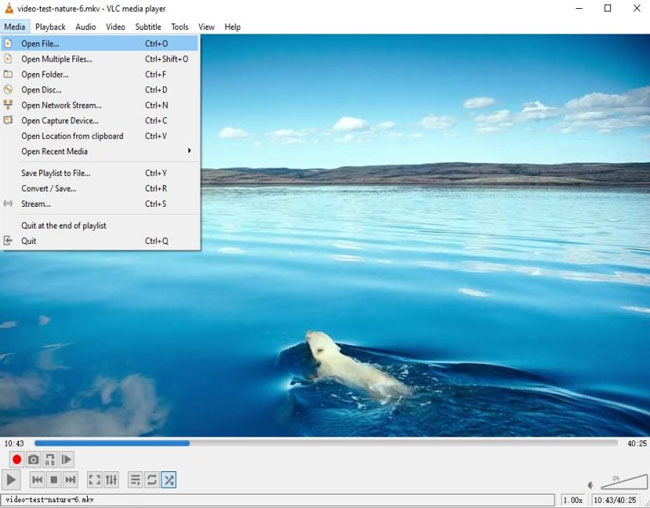 You may be a VLC Media Player user with some skills to play and edit videos with it, or you're a beginner who wants to comprehend it. VLC is an open-source and feature-rich video and audio player and editor, yet not a streamlined tool. That is to say, you cannot edit multiple files with it. Even so, a lot of users prefer to use it as their video editing assistant. To begin with, you can drop the files into the window.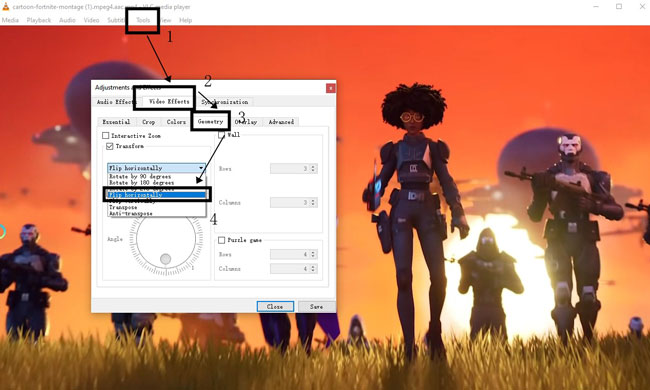 Follow the sequences: Tools (from menu) > Video Effects > Geometry > Transform. There are options to flip the imported clip horizontally or vertically just with one click. And you will see the render displayed by the canvas in real-time.
Rather than exporting files with the designated resolution, aspect ratio, and more parameters, you need to save the flipped clip via a linear process in VLC. Go to the "File" and "Convert/Save...", then you can choose the output format and related options.
Lastly
If you compare those video flipping programs, you may find they are distinct and featured with unique layouts and effects. AceMovi and Premiere Pro are fit for batch file editing, while iMovie and VLC export your files without any watermark. Apart from flipping videos, the four methods are bound to trim, convert, record, split, reverse, speed up, and crop media. Just go and have a try!