Split screen in a video is a form of showing video content. Once you use this effect, your videos will be split into several parts on the same screen. It sometimes makes surprising effects for your videos. TikTok is one of the most popular short video platforms and you can create your videos on TikTok with its built-in video recorder and video editor. There are also split screen effects on TikTok. However, as far as I know, many TikTok users don't know how to do a split screen on TikTok. To help you make a split screen video on TikTok, we summarize the steps to do it and prepare another alternative to make a screen video.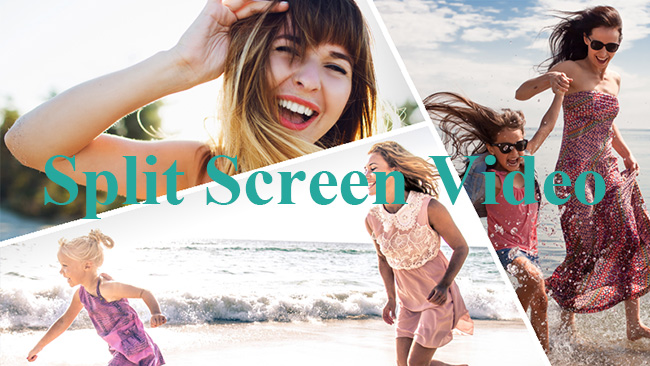 When Should We Use Split Screen in Videos?
Whenever you want to add split screen effects to your videos, it is ok. Here we summarize some common situations to apply split screen effects to videos as a reference for you.
1. To perform a scene from different angles
Providing that two people are chatting, and a camera is recording the face of those two people but the most important fact that you want to emphasize through your video is the hand of one of the two, now you need two videos on a screen to show your contents. In this example, the reason you want to use split screen is to perform a scene from different angles. Split screen can make your content more comprehensive.
2. To show different scenes at the same time
This situation using split screen effect can be explained by an example. When you want to show the four seasons of a place, it is more intuitional to watch it on a screen for viewers. Viewers can learn the traits of the spring, fall, summer, and winter of the place. This is to show different scenes at the same time.
3. To do a comparison
Comparing videos are very common. It is ok to play them in order. However, it is not so obvious about their differences. At that time, split screen video can solve the problem. Split screen effects make it possible to put several videos on the same screen.
4. To make a mirror image
Sometimes, we add a split screen to a video just for fun. Using split screen to make a mirror image is an effective way to increase the interest of your video.
How to Do a Split Screen on TikTok
Now you have known when you can use split screen effects. Now let us begin learning how to make a split screen video on TikTok.
Step 1: Enter the TikTok app on your phone;
Step 2: Click the red button on the center of the homepage;
Step 3: Click the Upload image and then choose the video you want to add split screen effects;
Step 4: Click the Effects icon;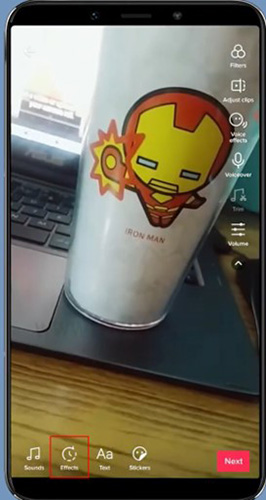 Step 5: Slide the words on the bottom of the screen and find the Split word among them and click it;
Step 6: There are many split screen options on the screen and drag the pointer below the preview window and then choose a split screen from the prepared options; the effect will be added to the video; you can add more than one effect; if you have completed it, just click the Save button;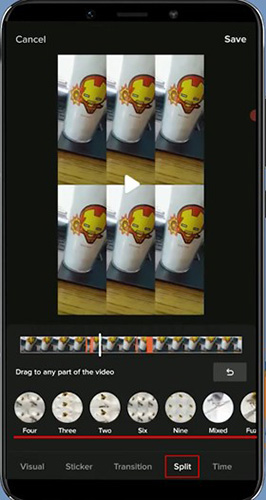 Step 7: On this page, there are many other editing features; you can use them as your thought;
Step 8: Click the Next button and finally upload it to your TikTok account.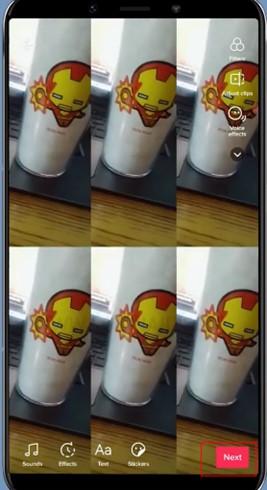 An Alternative Split Screen Tool – TunesKit AceMovi Video Editor
If you make a split screen video following the steps above, you will find that the resulting split screen videos just include a video and TikTok just allow users to show a video on the split screen video. To obtain more split screen effects, a third tool should be recommended to you.
TunesKit AceMovi Video Editor has a lot of split screen effects and every effect you use allows corresponding number videos to be inserted.
AceMovi also has many other editing features such as adding background music to videos, add filter effects and transitions to videos, and change the speed of videos. What is more, it can record the screen on your computer.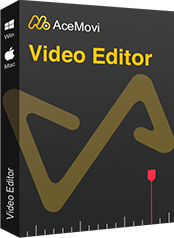 TunesKit AceMovi Video Editor
Security Verified. 7,399,007 people have downloaded it.
Pros:

An all-in-one video editor for all TikTokers
Remove watermark from TikTok videos without any lags and strikes
Easily make a TikTok intro video
User-friendly interface
A plethora of funny stickers
Download quickly on Windows & Mac
Dirty-cheap premium pricing
Export at HD and 4K quality
Edit multiple videos, audios, and images
Cros:

Cannot to be downloaded on phones
How to do a split screen with TunesKit AceMovi Video Editor
Download and open TunesKit AceMovi Video Editor;
Click the Import button to import the videos you want to add split screen effects;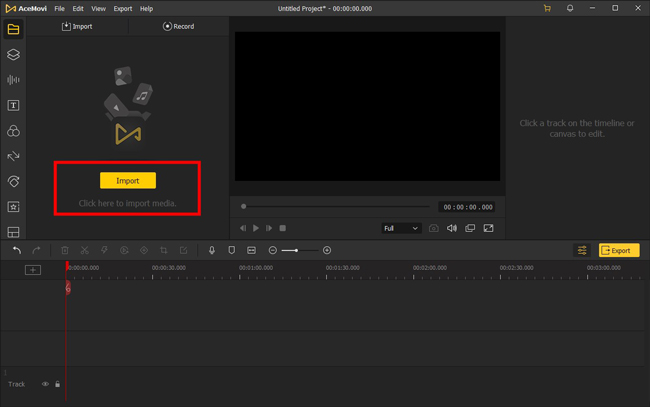 Click the Split Screen icon on the left of the homepage; choose split screen effect suitable for your videos and then drag videos to the corresponding place; you can adjust the scale of each video on the preview video;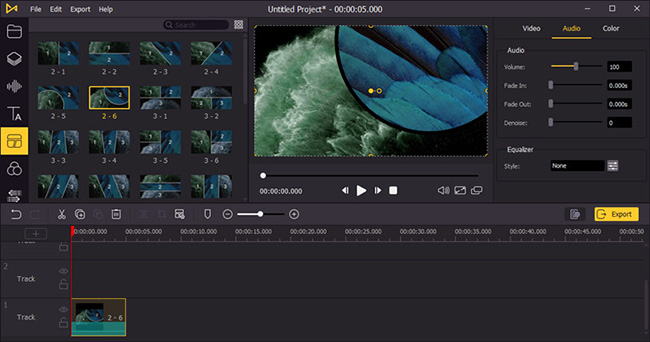 On the right of the pop-up window, you can set attributes of the split screen video; when you finish, click the OK button;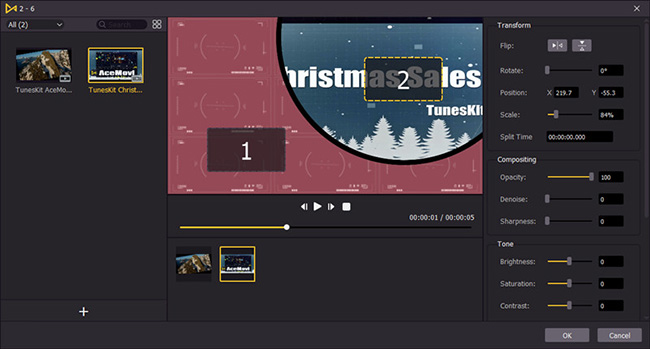 You can edit the video with other features;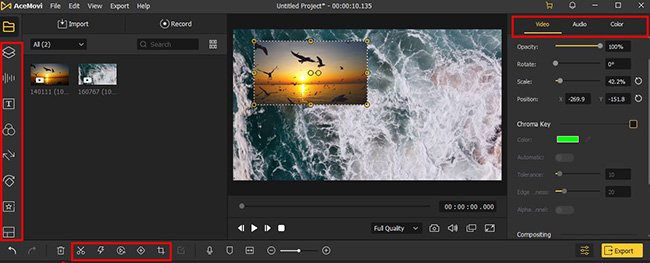 Click the Export > Web > TikTok button in order to set the format of the video; and then you can set the name of the video and choose the place it will be saved; finally click the Export button again.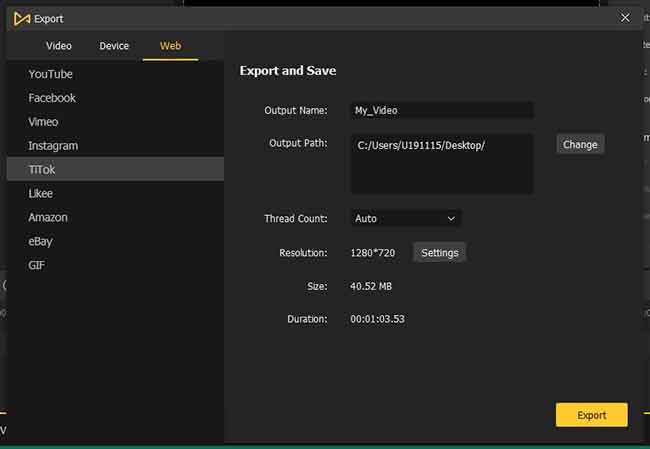 Conclusion
Split screen is a good way to make your videos more attractive. If you use it appropriately, the effect of your videos would be amazing. Now you have known how to do a split screen on TikTok and with TunesKit AceMovi Video Editor. TikTok can help you create a split screen video quickly and AceMovi can help you make a more excellent video. which way you choose is completely up to you. Hope you create a satisfactory video.