The purposes of video quality enhancer is to increase the video resolution, bit rate, stability, background noise, or customize other element in the video content that will heighten the engagement of audiences. Meanwhile, these enhancers allow users to personalize color attributes like brightness and contrast.
Many fit programs are available in the online space to make efficient improvements to video quality effortlessly but choosing the perfect program for your needs may be quite challenging. Don't worry! This article aids you to select the correct one to meet your expectations without any compromises. Here, you will explore high-class video quality enhancing software, apps, and online tools that brings out the best in the content. It's on!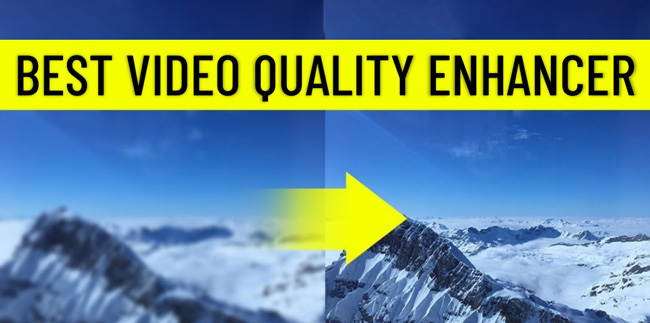 Top 7 Best Programs to Enhance Video Quality Powerfully
Top 1. TunesKit AceMovi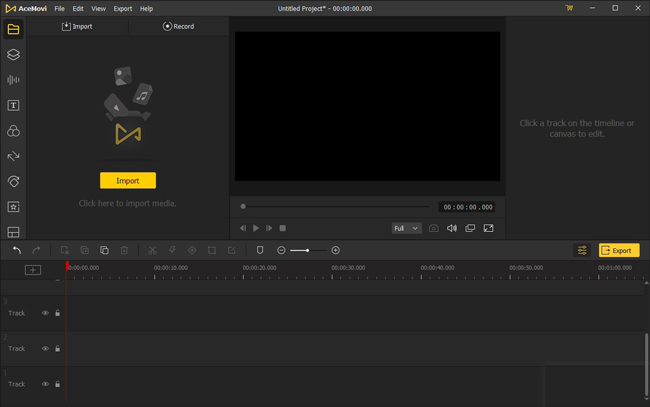 TunesKit AceMovi serves as an easy-to-understand, selective video quality enhancer software that plays the video tracks wisely by working on its crucial video elements. You can use this tool to delete the disturbing factors that affect the video quality. There are surplus in-built functionalities like green screen that enable the users to edit the video professionally.
AceMovi allows the editors to edit the video content and record the videos simultaneously hassle-free. On the home screen, use the timeline section to make necessary changes to the videos and the preview panel helps you to figure out the modifications you had done to it recently.
Use the options like animations, and transitions, and add audio and text features to customize the video content. You can also work on the resolution and pixel values to enhance the quality of the media file.
AceMovi File Quality Enhancer
Turn video to 720p, 1080p, or 2160p
Convert video resolution with several clicks
Equalize audio and remove background noise
Change bit rate up to 320 Kbps
Enhance multiple audio and video files
Pro features to grade hue and contrast
Make audio to be in sync with your video
Automatically set video file as high-quality
How to Make High Quality Gaming Videos with TunesKit AceMovi
Top 2. iMovie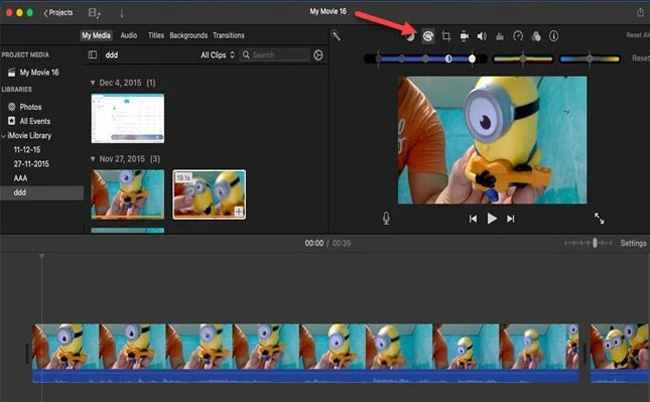 You can download the iMovie video quality enhancer free on both Mac and iPhone, which is another video editing tool that customizes the video quality settings by fixing the flaws during the shoot and recording mode. Basically, you can sort out the shakiness, color levels, and white balances and stabilize the overall video content using this program.
As for common video-making features, users can personalize the video content using the crop and trim options or convert it to the best fit on the screen while streaming them. The user-friendly interface attracts even beginners to go for it without any hesitation.
Pros:
Advanced color grading
Watermark-free
Mulitple tracks
Clean user interface
A handful of sound effects
Cons:
It's incompatible with Android or Windows device
Only a few video formats
Top 3. Adobe Premiere Pro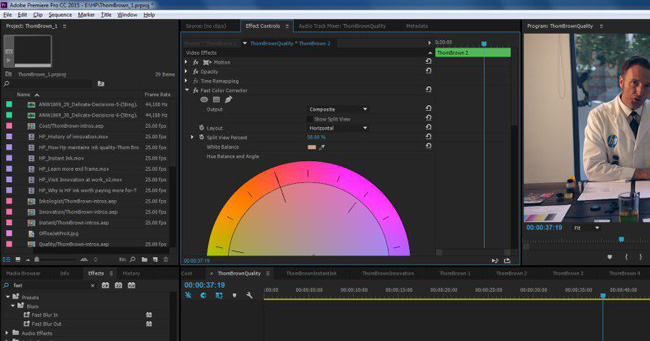 Adobe Premiere Pro is an interesting, fine video quality enhancer that permits the users to export the media file format to the desired file type to boost the quality factors of the content. Downloading this software on both Windows and Mac is available. You can export the videos to a unique file format like AVI, or MXF to enhance the video quality.
However, it is a paid program and the editing platform offers immense collections of in-built options to get a better view of the videos. With the free trial, your videos will be embedded with branding watermarks and limited for commercial use.
Pros:
Resolution up to 8k
Trimming out unneeded parts
High audio sample rate and bit rate
Specific workspace for color grading
Include a lot of high-quality video formats
Cons:
Some built-in effects are paid
You will find it complicated to use
Top 4. Clideo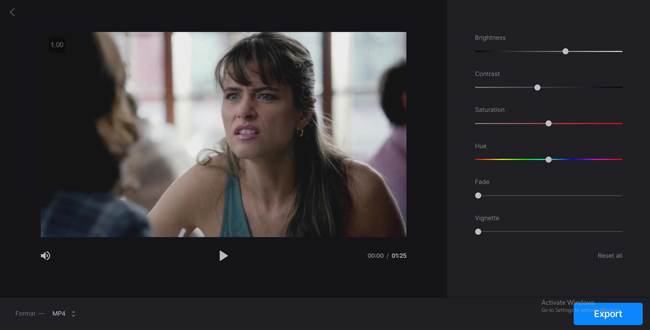 You can do some magical works on the video content like splitting, merging, and enhancing the quality factors of the content with Clideo, which is a multipurpose video editing program for online free. It is high time to get rid of unnecessary parts of the video content using this tool.
When it comes to enhancing the color in Clideo, you can use a specific tool to accomplish it. To be detailed, you are empowered to fine-tune the brightness, contrast, saturation, hue, fade, and vignette. It's allowed to convert video format to MP4, MAV, AVI, or else on the screen as well.
Pros:
Specific workspace
Linear editing (NLE) workflow
A series of color settings
Responsive system
Swith to trim, convert, crop, and speed videos
Cons:
The free version comes with watermarks
It's unfit for batch files
Top 5. HDconverter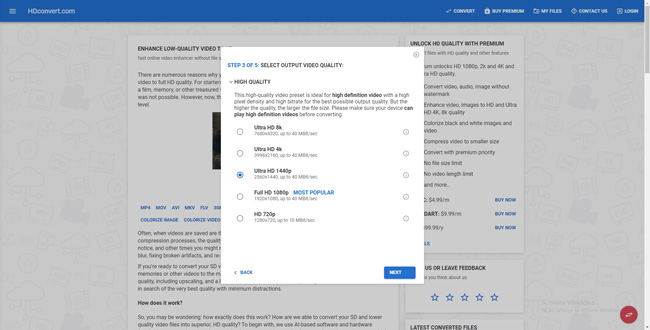 HDconverter is an online free video quality enhancer and you can use this program to carry out changes in the video content without too much effort. Use this tool to remove the shakiness in the content and alter the speed of the videos too.
There are options to fix issues related to audio tracks in the media file. Overall get clear video content by improvising the quality factors of the videos. It's a linear video editor that you can set the resolution of video up to Ultra HD 8k. With HDconverter, a plethora of video formats can be converter into like DivX and MOV.
Pros:
Web-based workflow
720p, 1080p, 1440p, 4k, and 8k
Professional color enhancement
Denoise background music
H264 and H265 are convered
Cons:
The free trial is limited like 1080p resolution
File size should be controlled
Top 6. VideoShop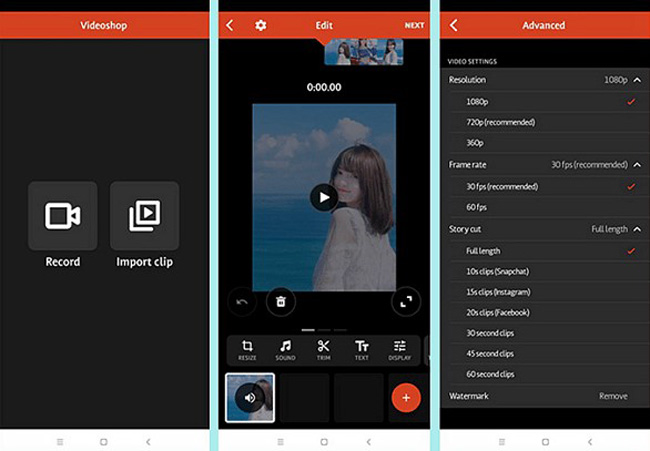 VideoShop is one of the reliable video quality enhancer apps that comes with excellent in-built editing elements. It has color correctors, filters, and add text options to boost the overall view of the videos. You can also work on the textures to make a better impression of the media files.
The changes give you a better quality of video content in no time. You can use this app to perform a wide range of edits both on video and audio tracks. There are options to work on the audio files so that it sounds better when streaming on complex speakers.
Pros:
Record new footage
60fps is included
Improve low resolution to high-quality 1080p resolution
Play video in real time
Trim out unwanted clips
Cons:
There are several crashes and errors
It won't save your videos automatically
Top 7. KineMaster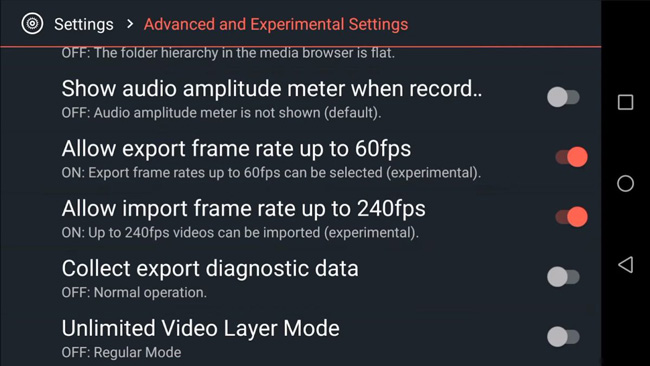 KineMaster is a vertical video quality enhancer app that allows users to add texts, and images to the videos flawlessly. The overlay feature helps to place the desired elements on the video files unconditionally. You can also edit the inserted elements to get a better view of the video content.
There are features like color adjustments, Chroma Key, Keyframe animations, preset effects, and speed control to enhance the overall display of the videos. You can export frame rate up to 60fps and import frame rate up to 240fps.
Pros:
Smart, easy-to-learn interface
Edit videos with green screen
Convert video to 1080p resolution
For both iPhone and Android
Remove background noise easily
Cons:
You need to upgrade your plan to remove watermarks
The built-in Chroma Key doesn't work on Samsung phones
Which Video Quality Enhancement Tool Is the Best One
Here is a table to help you make the final decision on which video quality enhancer to choose from. You can compare the operating system, supported file formats, resolution, audio settings, and user experience. Before following their premium accounts, it's advised to enjoy the free trial first.
| | OS | File Formats | Max Resolution | Audio Settings | Color Grading | UX |
| --- | --- | --- | --- | --- | --- | --- |
| TunesKit AceMovi | Windows & Mac | Almost All | 4K/2160p | Full | Pro | Very Easy |
| iMovie | Mac & iPhone | Few | 4K/2160P | Full | Pro | Easy |
| Premiere Pro | Windows & Mac | Many | 8K/4320p | Full | Pro | Hard |
| Clideo | Online | Few | Full HD/1080p | Common | Pro | Easy |
| HDConverter | Online | Few | 8K/4320p | Common | Common | Medium |
| VideoShop | iPhone & Android | Few | Full HD/1080p | Common | Common | Easy |
| KineMaster | iPhone & Android | Many | Full HD/1080p | Common | Common | Medium |
The above comparison table had given you insights into the compatibility of the applications. If you take a closer look at the internet platform, you will find huge collections of video quality enhancer tools. Choosing reliable and efficient ones assists in improving the quality of the video files hassle-free.
The Final Verdict
Thus, you are in the last lines in the discussion about the best video quality enhancers. This article provided you with enough information on the editor tools that brings you the best in the media file. Those options enable the users to edit the videos like a pro by presenting you with high-quality settings. Just give them a try!