Do you use TikTok? As the most popular short video sharing platform, most youths have a great interest in sharing their life on TikTok through the form of videos. If you want the best watching feelings on your phone or post a video to TikTok, you should change the video ratio. Not all video editors support users to edit a vertical video. In this post, you'll see the best vertical video editors, which can help you edit elaborate videos.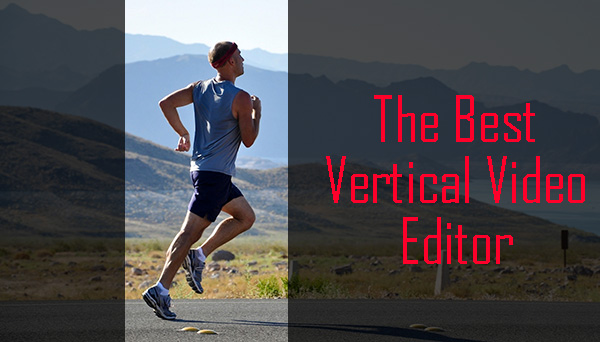 Top 1. TunesKit AceMovi
If you are attempting to find the best vertical video editor, I think TunesKit AceMovi is the most recommended one. It is a one-stop video editing tool that comes with the features like screen recording, filter, transition, subtitle, split-screen, and so on. What's more, you can unleash your imagination to perform the video editing as you think. This all-in-one video editing tool is the best choice for you to edit your TikTok or vertical video.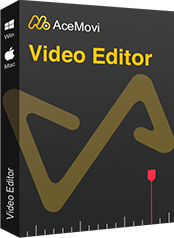 TunesKit AceMovi Video Editor
Security Verified. 5,481,347 people have downloaded it.
Basic and advanced features to unleash your imagination
Multiple filters, transitions, text, sound effects, music
User-friendly interface
Import as many photos or footage as you want
The best vertical video editor
Let's see how to make a vertical video with TunesKit AceMovi.
Step 1. Launch TunesKit AceMovi and import your video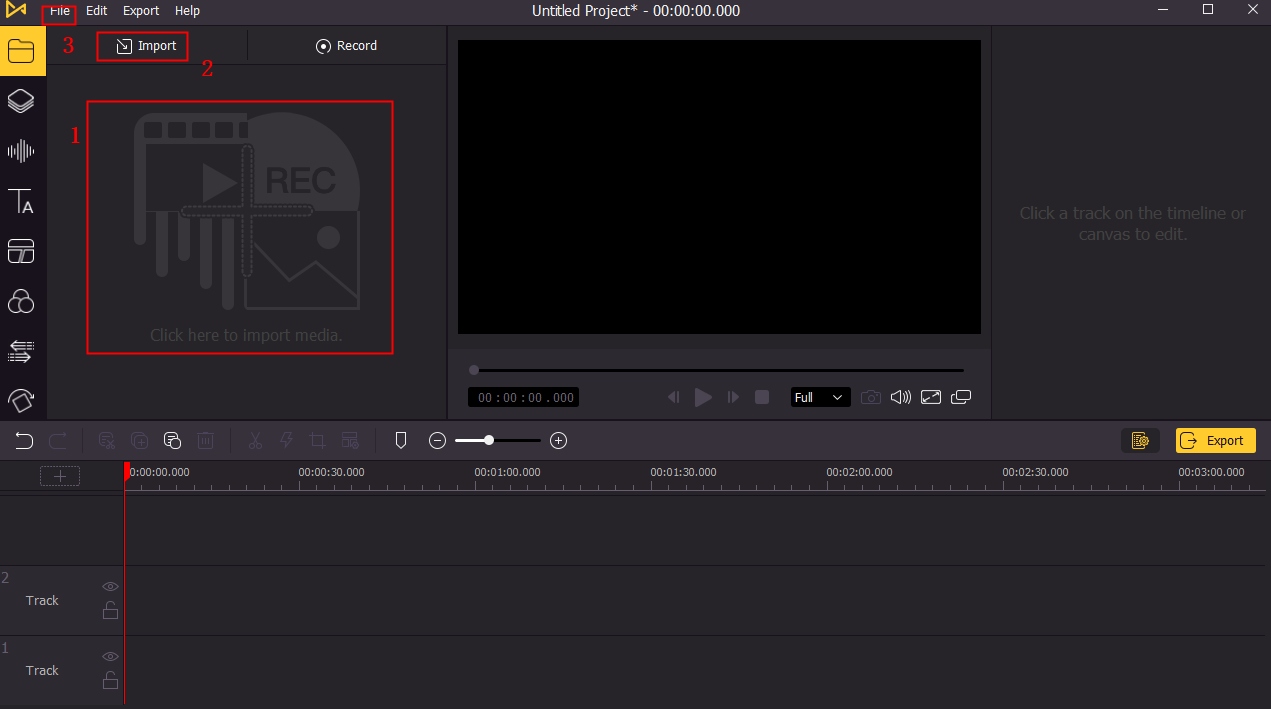 First of all, you should import the media file to TunesKit AceMovi. You can drag and drop it to the TunesKit AceMovi library, or click the Import button to import your video file.
Step 2. Add your video to the timeline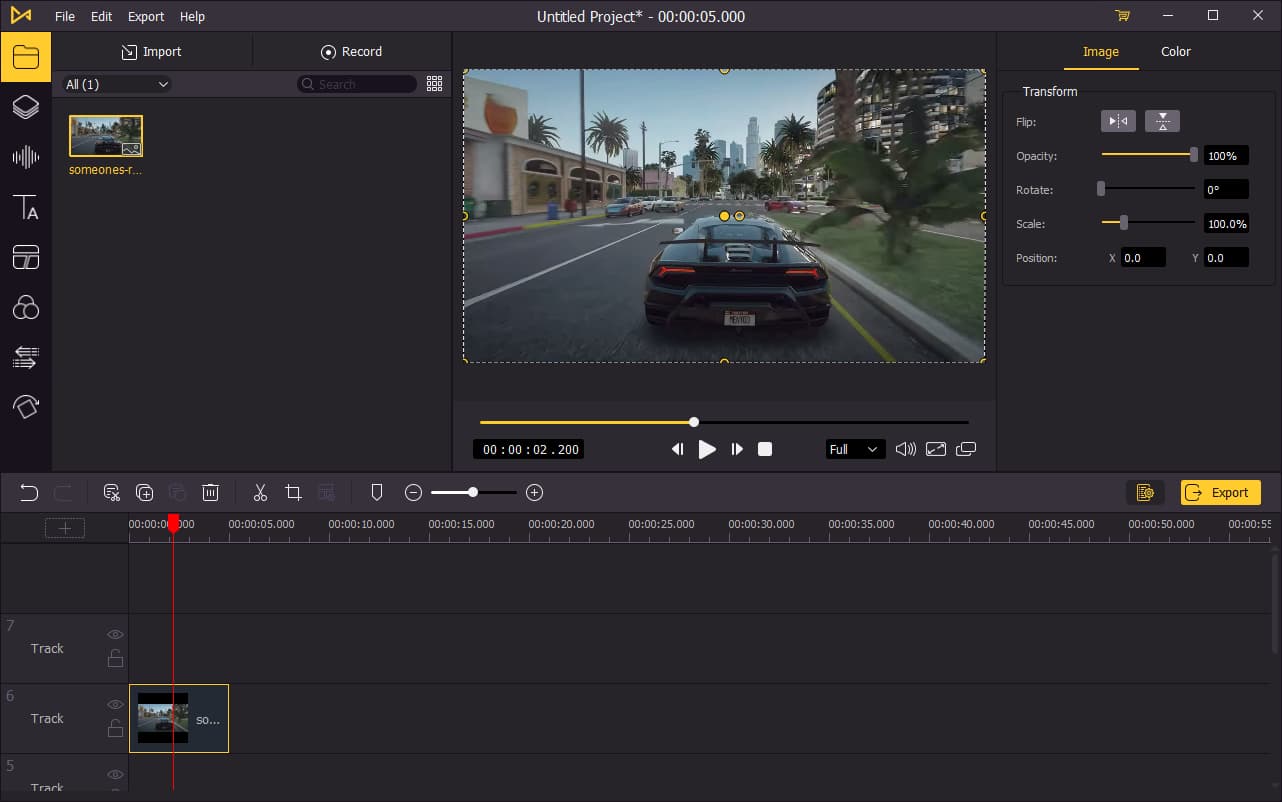 Next up, drag and drop the video clip to the timeline. You can adjust and customize the video clip on the top-right panel.
Step 3. Export your video in 9:16 ratio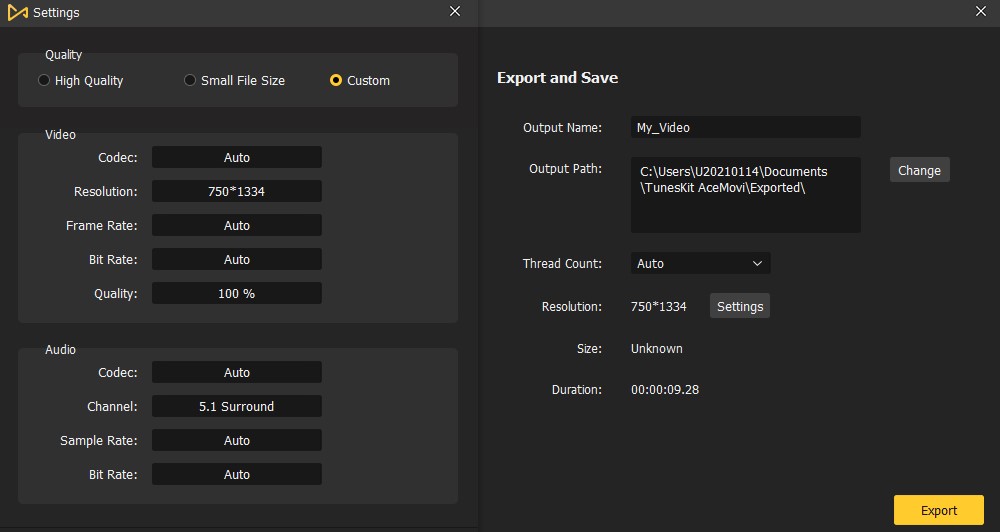 Finally, click the export button. In this pop-up window, you can rename the video and change the location. Click the Settings button, and choose the 750*1334 option, which is the 9:16 ratio.
Top 2. Premiere Pro CC
Adobe Premiere Pro CC is a professional and advanced video editor that can help you change the video ratio easily. If you think you are a video editing professor and you know how to make a nice and wonderful video, Adobe Premiere Pro CC is the best choice for you. It comes with a bulk of advanced video editing features, which is not so friendly to the video editing novice. As one of the best vertical video editor pc, it can help you make all the things you want.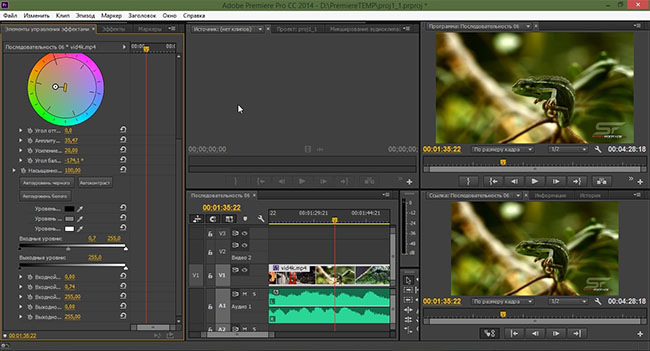 Pros:
Professional and powerful feature
Allows users to make professional editing
Multiple video editing features
Cons:
Difficult to use
Too expensive
Top 3. Kapwing
Kapwing is the best free vertical video editor online, which allows you to change your video resolution to 9:16 online. If you want to post something to a mobile platform that is recorded on your PC or other devices except your phone, Kapwing is absolutely an ideal choice for you to change the video ratio. Besides, you can do some other video editing via Kapwing. However, it will take you some time to upload and export your video, and even limit the media file size you upload.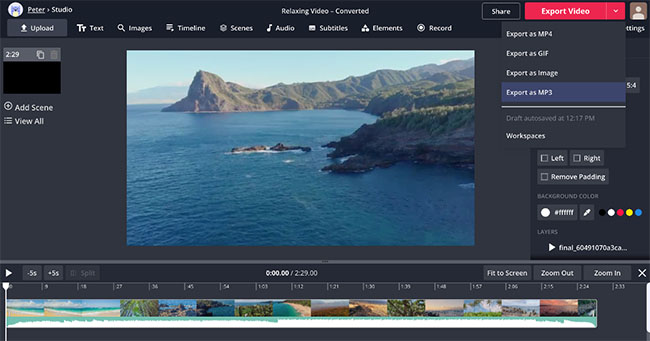 Pros:
Have no need to download software
Contains different video editing features
Free to use
Cons:
Low uploading and exporting speed
Top 4. FlexClip
FlexClip is another vertical video editor pc and online use. FlexClip offers a bulk of templates for users to edit their videos. It is easy for beginners to make their videos because of the well-made stocks. If you want to export your video, you should sign up to FlexClip first. Though FlexClip is very easy to use, on the contrary, you can't edit and customize your video as freely as other video editing tools.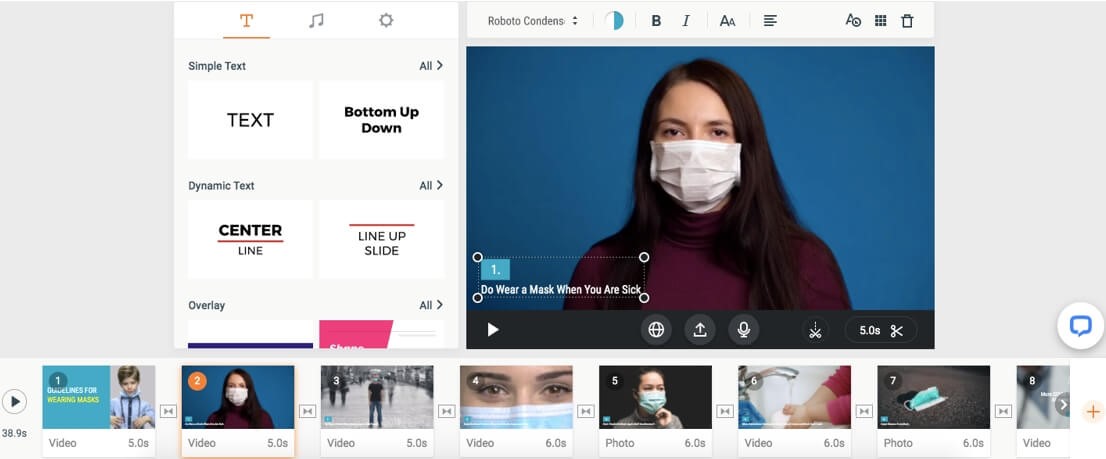 Pros:
Very easy to use
Diverse video editing templates
Cons:
Lack of editing features
Need to sign up and pay first
Top 5. Final Cut Pro X
Final Cut Pro X is a multifunctional vertical video editor for mac available only. Compared to the above vertical video editing tools, it is not a one-step vertical video editor maker, and it is not an easy job to make a vertical video. In spite of this, Final Cut Pro X is still by far the best choice for mac users to choose to edit their video.
Pros:
Powerful video editing features
Supports users to edit videos in different formats
Using experience is smooth
Cons:
Available on Mac only
Not a good choice for novice
Top 6. Wondershare Filmora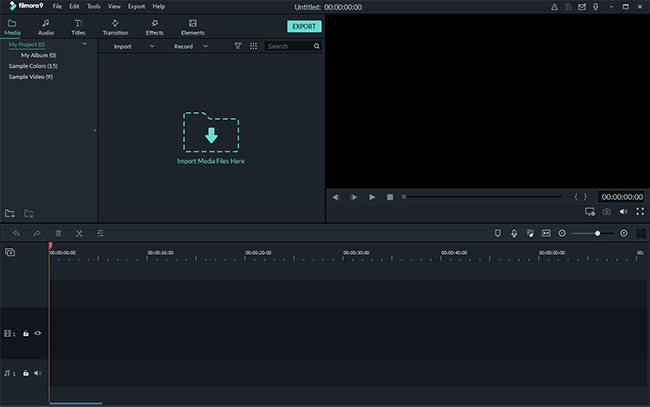 If you are still puzzled about choosing which vertical video editor for TikTok, Wondershare Filmora won't let you down. The built-in functions allow you to edit your video as 9:16, which is the best ratio to play on TikTok. Because of the concise interface, you can handle it soon. However, Wondershare Filmora requires a high-end computer, and it will launch slowly on a low-end computer.
Pros:
Customize the ration easily
Not complicated for the novice
Affordable price
Cons:
Requires a high-end PC
Crashes sometimes
The bottom line
Making a vertical video and share it to the mobile platform is now the most popular entertainment. An easy-to-use and professional vertical video editor can help up get more Like from the others. In this post, I recommend the six best tools to you, and all of them can help you finish your job easily. As for me, I think TunesKit AceMovi is the best one, for its professional editing features, easy-to-use interface, and effective video editing performance.